Will Parks And Recreation Season 8 Ever Happen?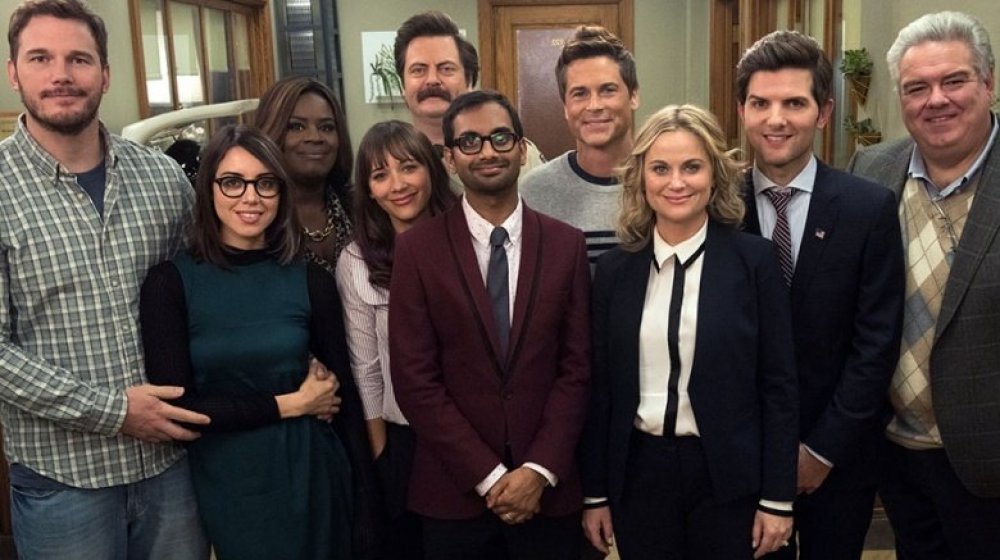 NBC
Ever since Parks and Recreation triumphantly and joyfully ended its run on NBC after seven seasons in 2015, fans have wondered if this sunny, cheerful show might ever return to the airwaves. With Amy Poehler at the helm as Leslie Knope, Parks and Recreation chronicled the inner workings of a local government office in the small town of Pawnee, Indiana, and as Leslie, Poehler's boundless enthusiasm and often insane commitment to her job both inspired and irritated her many co-workers.
Parks and Recreation started off with Poehler as its main star, but as the show grew in popularity, so did the rest of the cast. Between Chris Pratt, Aubrey Plaza, Retta, Aziz Ansari, Adam Scott, and Nick Offerman, Pawnee's group of relative unknowns skyrocketed to fame, earning each cast member huge opportunities in their post-Parks careers. Beyond that, the show's creator, Michael Schur, ended up finding a home on NBC long after Parks wrapped up, with shows like The Good Place and Brooklyn Nine-Nine anchoring the network's comedy lineup.
It seems like there are plenty of reasons to eventually revive Parks and Recreation, but as far as the stars and creators are concerned, seven seasons was the right amount of time to tell the story they sought to tell. Between the show's super-famous cast and its air-tight series finale, it seems pretty unlikely that audiences would be able to return to Pawnee, Indiana any time soon. Here's why an eighth season of Parks and Recreation likely won't come to pass, no matter how much fans might want to revisit one of their favorite small towns.
The Parks and Recreation cast is in extremely high demand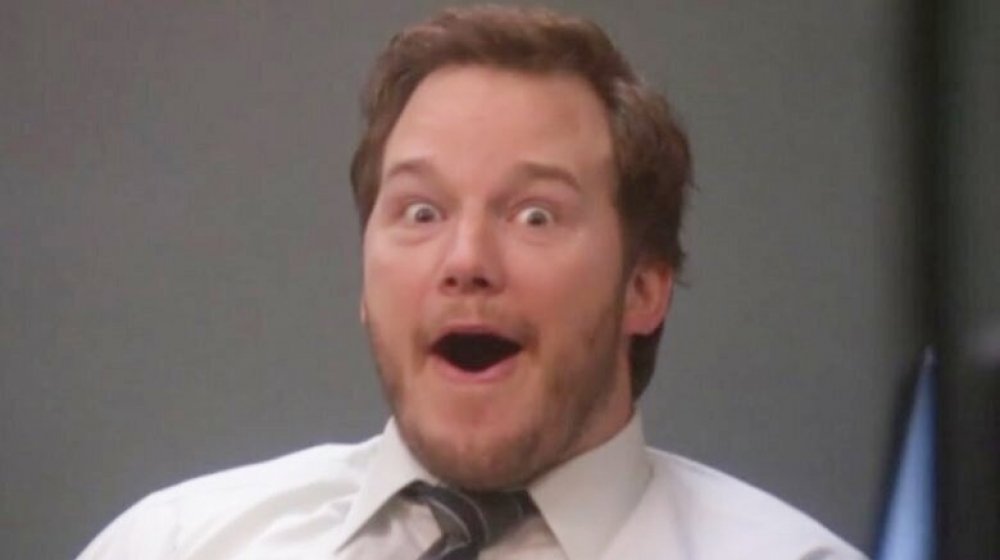 NBC
By the time Parks and Recreation came to a close, Schur and his writing team — which included star Amy Poehler — had crafted perfect endings for each of the show's characters. Pratt's Andy Dwyer, Pawnee's most lovable and least intelligent musician, ran his own children's show; his wife, April-Ludgate Dwyer (Plaza) finally found her calling in public service; and the incorrigible Ron Swanson (Offerman) was given his dream job within the United States parks department.
Meanwhile, Tom Haverford (Ansari) finally found the right way to become an entrepreneur, and Ben Wyatt (Scott) continued working alongside his wife, Leslie, to climb the ranks of government. By the time the show ended, viewers were given plenty of answers, and left with a few amusing questions (is Leslie the President of the United States?!), wrapping everything up in a neat bow.
Beyond their characters, each of these actors has found enormous success in the aftermath of Parks, making it fairly unlikely that they'd even be able to find the time to reunite for a full eighth season. Plaza has built up a solid film career, Retta has a new show on NBC (the crime comedy Good Girls), Ansari is an award-winning showrunner with a well-established standup career under his belt, and, of course, Pratt has become one of the Marvel Cinematic Universe's most entertaining superheroes. 
That's to say nothing of Poehler, who hosts everything from reality TV shows to awards ceremonies. Though the cast has come back together from time to time for panels and public appearances, as well as occasionally meeting up to socialize, it definitely doesn't seem particularly doable to get this busy group back together.
Michael Schur isn't so sure Parks and Recreation is over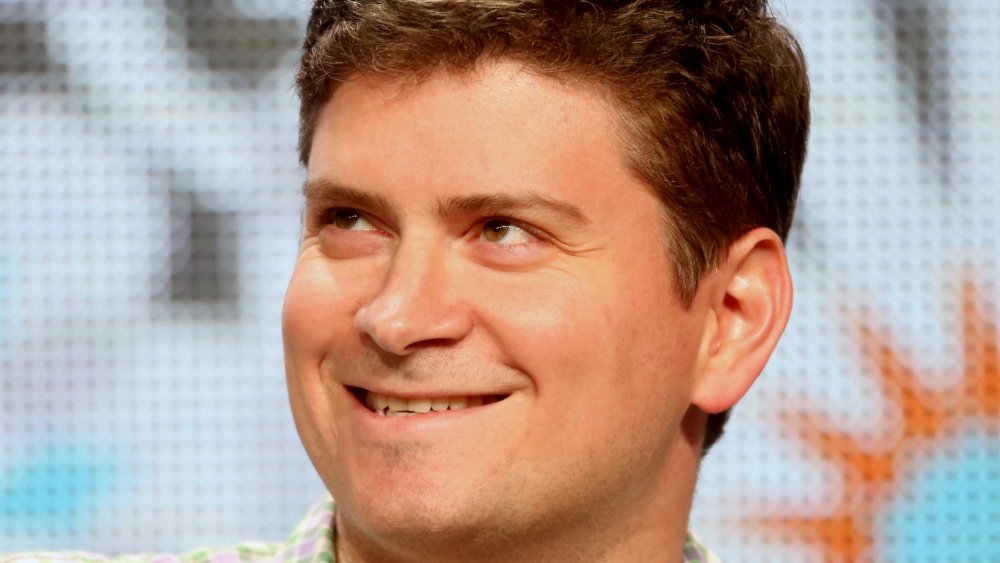 Frederick M. Brown/Getty Images
During an interview with Variety in the immediate aftermath of the Parks finale, however, Schur hinted that he might not be done with Pawnee just yet.
When asked if he'd ever want to revisit Parks, Schur played coy at first, saying, "I honestly hadn't thought about it at all. I don't know why, I just hadn't. When you're writing an ending it's probably not a good idea to have one foot out the door and think, 'Well, maybe this isn't the ending!' You need to appropriately, emotionally deal with the ending. But I don't know. The cast is about to disperse and dominate Hollywood for the next 25 years. It's unlikely they'll ever have time at the same moment."
Schur then continued, "But I'll never say never. It's the greatest job I've ever had, and maybe ever will have. I would never say no. If the opportunity presents itself and everybody's interested, I'll be right there with my old-timey typewriter ready to bang out another episode."
With all that said, Schur came back to the same question during a PaleyFest panel to commemorate the 10th anniversary of the show, saying that "the show was about the power of public service and doing good with a team. I don't think we left anything on the table," and that they'd only come back together for a revival if "there was a story that needed to be told." The showrunner did also say nothing is ever "gone" in this age of revivals, though, so there may be hope yet.
In the meantime, you can relive Parks and Recreation's glory days on Hulu before the series eventually moves to NBC's new streaming service, Peacock.