The Real Reason Manu Bennett Left Arrow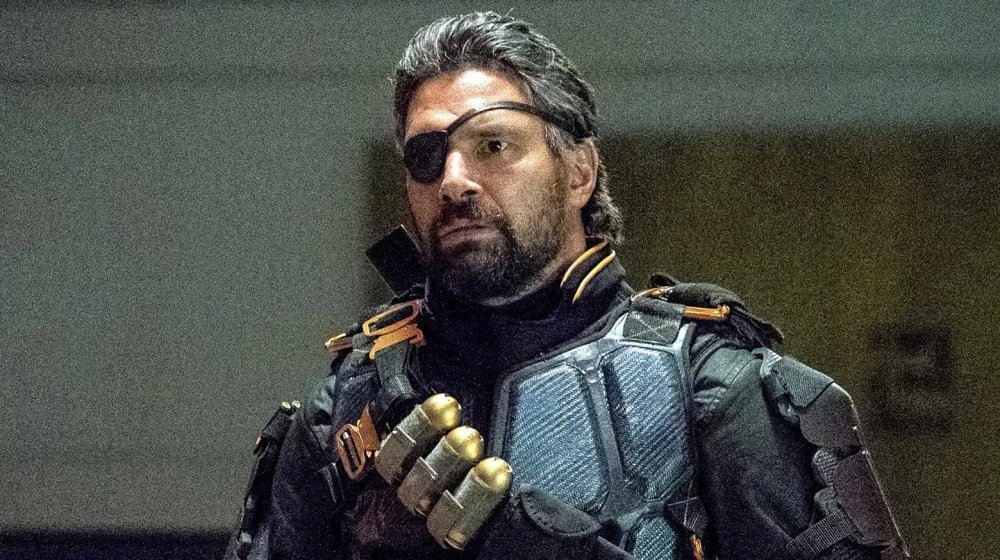 The CW
Sometimes, a gig just needs to be... terminated.
Fans of the Arrowverse will well remember that Slade Wilson, a.k.a. Deathstroke, served as both a main supporting character and a Big Bad for the first two seasons of the franchise's flagship series, Arrow. As portrayed by New Zealander Manu Bennett, the character — always a favorite among readers of DC Comics — quickly gained favor with the series' fans, who were a bit surprised at his hasty exit upon the conclusion of Arrow's second season.
Wilson did return for a one-off guest appearance in the middle of season 3 and for a five-episode stretch during the fifth season, but after that, he was done. Bennett seemingly wasn't even invited back to participate in the massive Crisis on Infinite Earths crossover event, nor did he so much as make a guest appearance on Arrow's eighth and final season despite being such a strong presence in the series' early episodes. We've always kind of wondered just what happened behind the scenes, so we decided to do a bit of digging and find out.
As it turns out, it wasn't just one thing. Bennett actually chose to leave the show after season 2, for reasons which we'll get into in a moment. But we'll probably never know whether the producers wanted to bring him back for one last hurrah on Arrow or for a fan-pleasing appearance during the crossover, because they wouldn't have been able to in any event.

Manu Bennett wasn't happy with the direction of his character on Arrow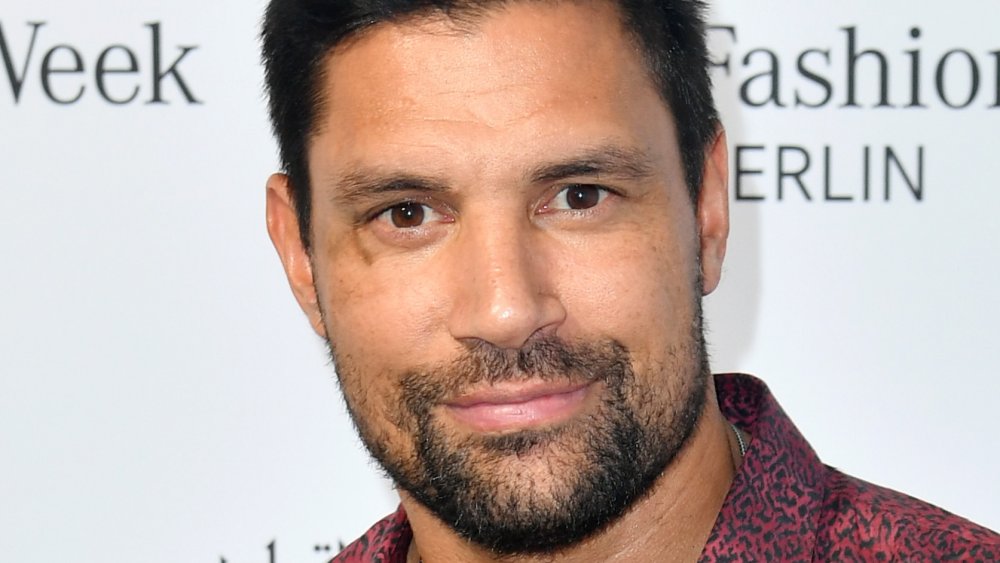 Matthias Nareyek/Getty Images
Bennet spoke with the Australian website The Music about his departure from Arrow way back in 2015, shortly after his season 3 guest spot. While fans might not have been too psyched to see him go, we feel safe in saying that they should certainly respect his reason for leaving. He wasn't happy with the direction Arrow's writers took his character, feeling that it was too far removed from Deathstroke's portrayal in the comics.
"I think Deathstroke had a lot of possibilities with Arrow, but I think they took it in the wrong direction," the actor said. "I think they should have honored the Marv Wolfman character who was literally unstoppable. I read the DC comic books and thought Deathstroke was so [awesome] because they make it that nobody can stop him."
For those keeping score at home, Wolfman is the legendary comics writer who also created or co-created such iconic characters as Raven and Cyborg for DC and Nova and Black Cat for Marvel. Bennett, who obviously knows his stuff, went on to explain, "[In the comics], it took the Justice League to defeat [Deathstroke]; it took an army to take him on. In Arrow, it took a while for Oliver [to best him], but [the season 3 appearance] was just a beating of Slade, adding insult to injury."
You know, we can get behind that. Of course, it's not like there was any bad blood between Bennett and Arrow's writers and producers; he even came back for that season 5 stretch. And hey, Arrow might be over, but the Arrowverse is still around, with The Flash, Supergirl, Legends of Tomorrow, Black Lightning, and Batwoman still trucking along (and Superman & Lois on the way). Perhaps we could see Bennett make a triumphant return as Deathstroke sometime in the future?
Could Manu Bennett return to the Arrowverse as Deathstroke?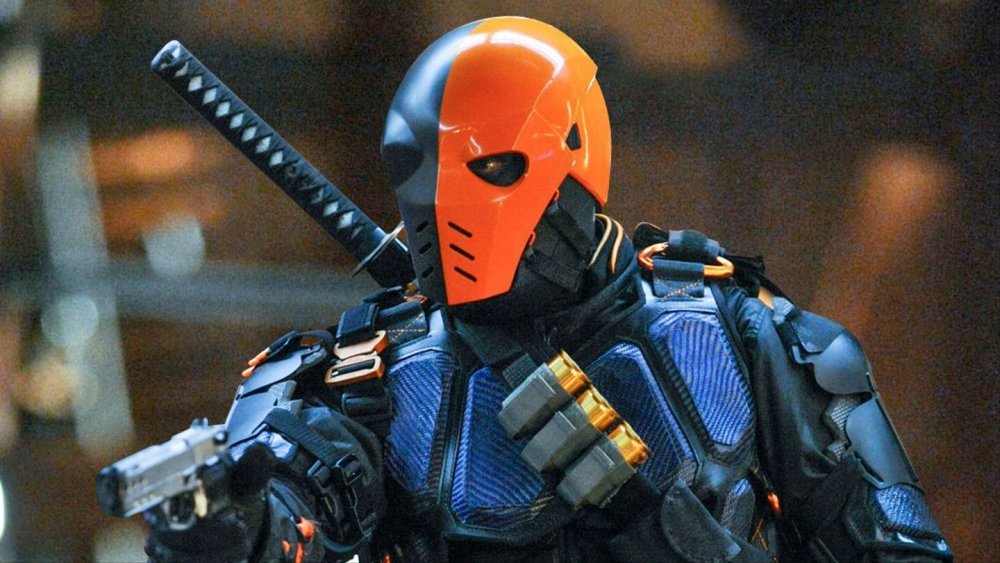 The CW
Well... not likely. Back in 2017, in the middle of Arrow's sixth season, co-showrunner Mark Guggenheim explained that the series' producers had been told that Deathstroke was now officially off-limits, due to his anticipated appearances in the movies of the DC Extended Universe (via ScreenRant).
"These are DC's characters, we're just renting them, you know, so we use the characters that they tell us we can use when we can use them," Guggenheim explained. "For a time they were saying 'you can't use Deathstroke,' and that changed and we were able to have Slade Wilson back on the show, and now we're back to 'you can't use him.' They're working on the feature film version."
Sure enough, the character did appear — played by Joe Manganiello — in the post-credits scene of Justice League. But plans to have the character take on Ben Affleck's Batman in a solo film for the Dark Knight fell apart when Affleck hung up the cape and cowl, and it's unclear what Warner Bros. and DC Films intend to do with him going forward.
Manganiello, though, has hinted that his appearance is a little beefier in the Snyder Cut of Justice League, which we'll see next year on HBO Max. Perhaps his version of Deathstroke will finally get his due on the big screen — or perhaps Warner Bros. will still be unsure of where the character fits into their movie universe, opening the door for Bennett to return to the Arrowverse. Since the Snyder Cut is actually seeing the light of day, we're now of the opinion that nothing is impossible.