Why Angela From Space Force Looks So Familiar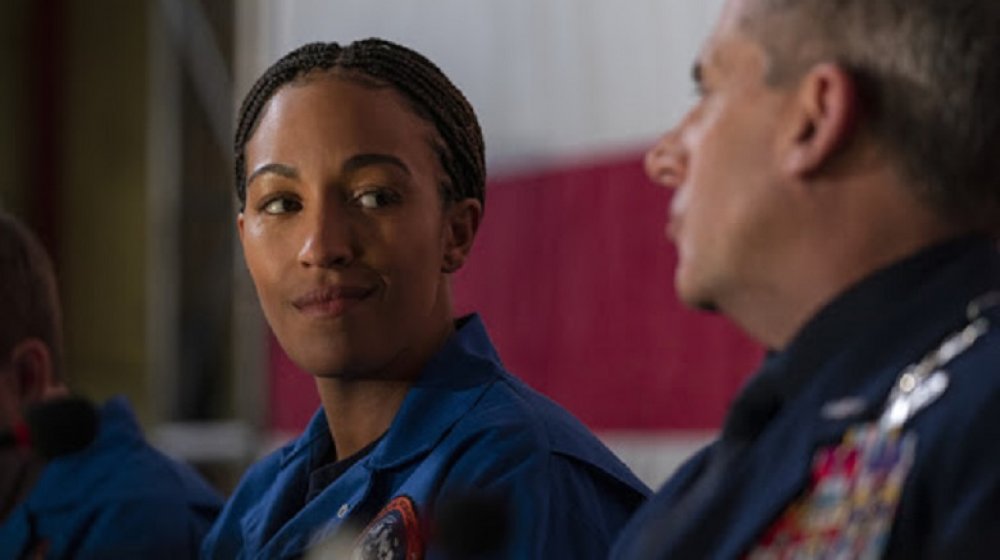 Netflix
We all know that truth can be stranger than fiction, which is why, sometimes, we need fiction to ramp up the strangeness, just to even things out a little bit. To that end, Netflix has recently given us Space Force, a comedy centered on the (fictional) folks whose job it is to establish the titular (real life, somehow) branch of the armed services which will ... you know, we're not sure. Will it protect us from hostile aliens, or even more hostile asteroids? Will it be there to repel the invading forces should the inhabitants of the Moon decide to conquer the Earth? We'll just have to wait and see.
Space Force was ordered to series shortly after the formation of the real-life Space Force was announced by President Donald Trump in 2018, and Netflix wasted no time getting the timely and hilarious series in front of our faces. It stars the great Steve Carell as General Mark Naird, the very first Director of Operations of the new military branch, who is surrounded by subordinates with varying degrees of competence. The series' cast is absolutely stuffed with ringers; it includes the likes of John Malkovich, Ben Schwartz, Lisa Kudrow, Jane Lynch, Patrick Warburton, Diedrich Bader, and Kaitlin Olson. Among the main cast, however, there's another face you may have found a bit familiar: That of Captain Angela Ali, the ambitious helicopter pilot-turned astronaut.
If you're having a tough time placing her, we're here to help out. The actress who plays Angela is named Tawny Newsome, and she's been all over the small screen for the last decade or so. Here's why Angela from Space Force looks so familiar.
Tawny Newsome has made guest appearances on some popular TV series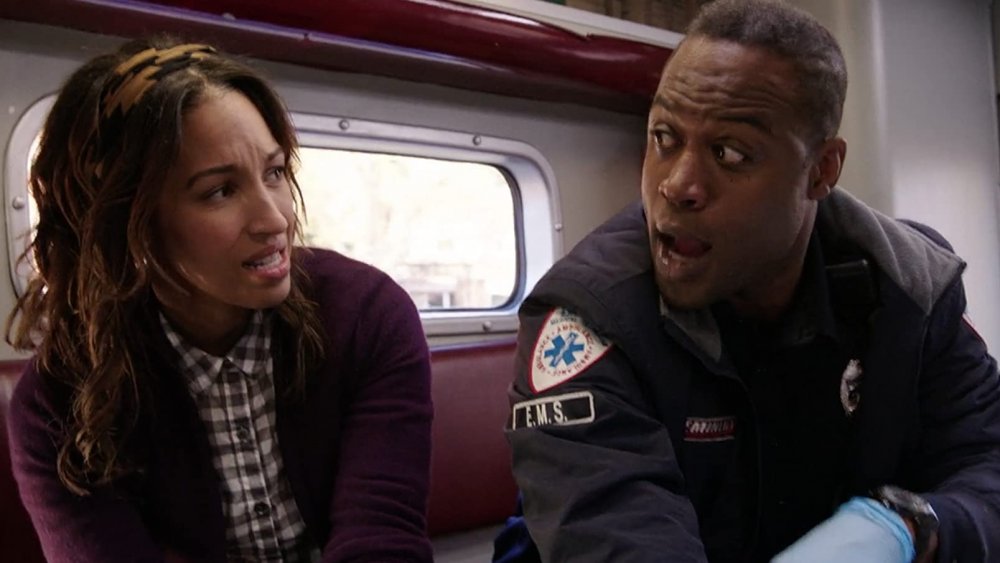 USA Network
Newsome's comedy bonafides are impressive; she's an accomplished sketch and improv comedian and an alumni of Chicago's famed Second City (via Vulture). Funnily enough, though, her breakthrough on television came via guest appearances on some decidedly dramatic shows. She appeared as Jen on a 2013 episode of Chicago Fire, and the next year as an EMT on the Secret Service drama Crisis.
Of course, it didn't take long for her to start lining up appearances on series that were slightly better positioned to take advantage of her formidable comedy chops. Over the next couple of years, she guested on shows like the USA medical comedy Sirens, the CBS sitcom 2 Broke Girls, and the IFC sketch comedy series Comedy Bang! Bang! and Documentary Now! During this time period, Newsome also popped up in several minor features, such as 2015's Uncle John, 2016's Einstein's God Model, and It's All Good that same year.
If Newsome's voice is even more familiar than her face, that may be because she's also managed to land herself a couple of voice roles on shows like the Netflix animated comedy Big Mouth and the animated feature Spies in Disguise. Plus, since 2018, she's been the co-host of the outrageously awesome podcast Yo, Is This Racist?  In the last couple years, however, her TV gigs have gotten a little more steady — and, when it comes to regular, recurring roles, Space Force is definitely not her first rodeo.

Space Force isn't Tawny Newsome's first starring role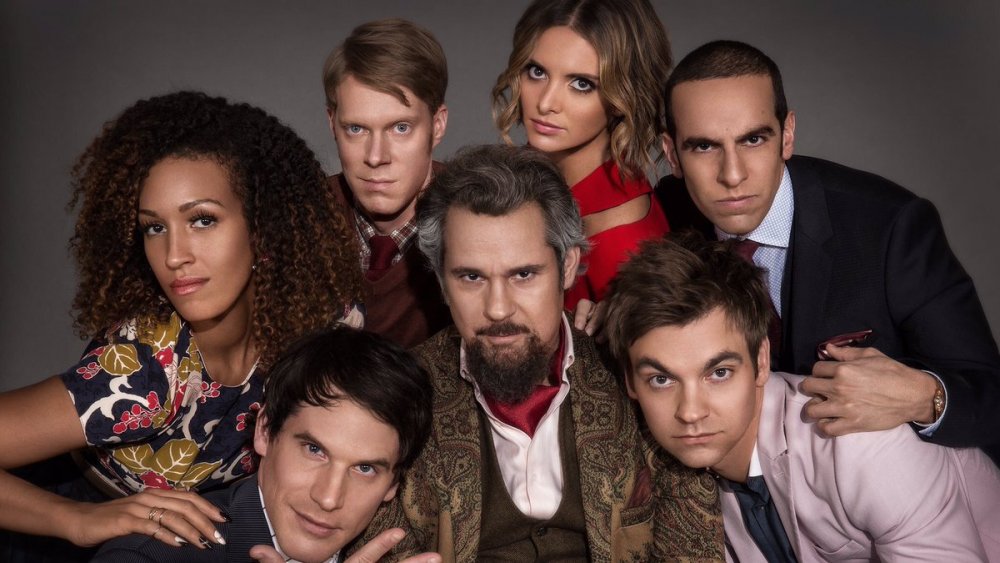 NBCUniversal
Newsome's first starring role came in 2016, when she was cast in the SeeSo original series Bajillion Dollar Propertie$. The series was a partially scripted parody of property-based reality TV shows like Flip or Flop and House Hunters, and while it was often funny as all get-out and ran for four seasons, it's safe to say it was a little underseen. In case you don't remember or never knew, SeeSo was an all-comedy streamer owned by Comcast that started up in 2016. It shut down at the end of 2017, and the final season of Bajillion Dollar Propertie$ was shuffled over to the free streaming service Pluto TV.
Also in 2017, Newsome landed a three-episode stint on the TV Land comedy Nobodies — a gig that quickly led to recurring parts on a number of popular series. She appeared as Nina on the BET mockumentary The Comedy Get Down later in 2017, then popped up on season 3 of IFC's hysterical Hank Azaria-starring series Brockmire in 2019. She's also appeared on multiple episodes of IFC's crazy variety series Sherman's Showcase and NBC's musical sitcom Perfect Harmony.
Assuming that Space Force is renewed by Netflix, which seems like a no-brainer, we expect Newsome back for the next round, but she has plenty of other projects in the pipeline, as well. You'll be able to catch her in the upcoming ABC sitcom Woman Up, and in the intriguing time travel-comedy series Scroll Wheel of Time. She'll also be lending her voice talents to the role of Ensign Mariner in the CBS All Access animated series Star Trek: Lower Decks. Newsome is one heck of a funny lady, and it's awesome to see her profile rising ever higher. We can't wait to see what the future holds for the talented actress.