Space Force: Everything You Need To Know About Steve Carell's Netflix Show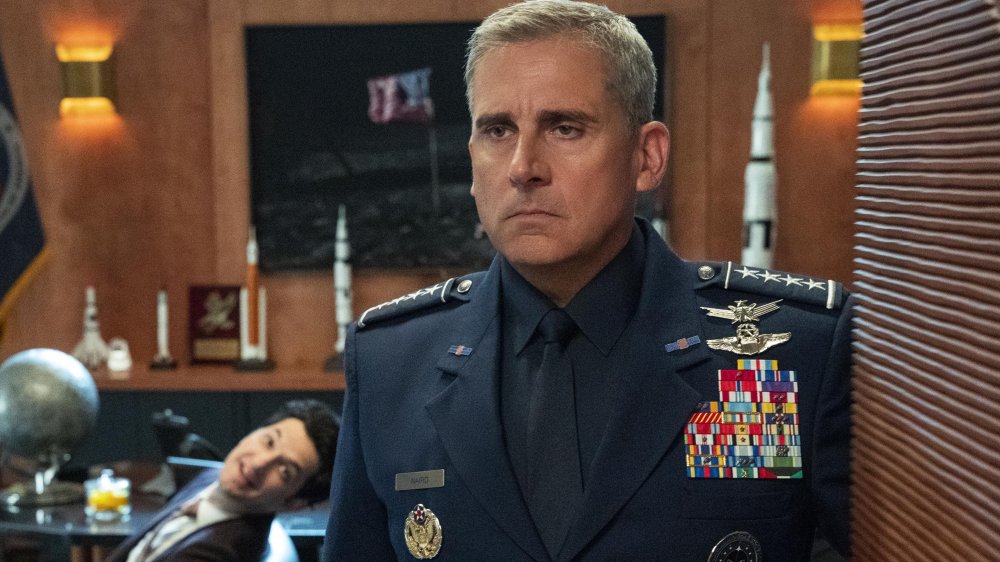 Aaron Epstein/Netflix
Steve Carell is set to continue his takeover of the streaming environment, jumping ship from Apple TV+ and heading across town for a new project destined for Netflix.
After a fairly grounded turn on The Morning Show (one of the best TV series of 2019), a launch property for the new Apple streaming service, The Office alum has his sights set on the stratosphere and beyond. Netflix is launching a new Carell-driven comedy series entitled Space Force, set to beam straight into your living room in May. 
The title is apparently a not-so-subtle reference to the new branch of the United States Armed Forces, officially launched by President Donald Trump in December 2019. The real-life Space Force is intended to expand the reach of the American military beyond its current terrestrial sphere and into the great unknown. If the idea of militarizing outer space isn't a concept rife for satire, we don't know what is.
Word of Space Force's existence first cropped up in January 2019, just a few months after Trump first announced the new military branch in June 2018, and by September 2019, the series' cast was taking shape with some big-name stars. The more we learned about Space Force the series, the more we became convinced it would be one of the best sci-fi shows of 2020.
Here's everything you need to know about the upcoming Netflix series.
Steve Carell is set to play a military man on Space Force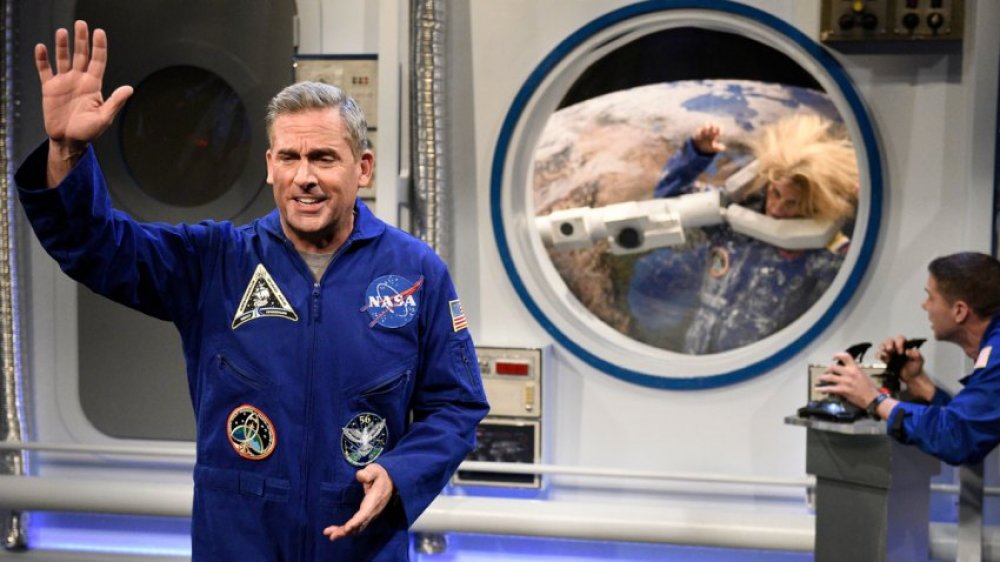 Netflix
According to the official plot synopsis released by Netflix (via USA Today), Carell's Space Force character is a decorated four-star general named Mark R. Naird. Despite his Army background, Naird has dreams of switching branches to run the Air Force some day. These dreams are partially fulfilled when he finds himself tapped to spearhead the newly formed Space Force, the long-gestating sixth branch of the United States Armed Forces.
Representatives for Netflix have described Mark Naird as a "dedicated by skeptical" officer, someone willing to uproot his family and move across the country to an isolated military base in Colorado where the nascent Space Force is headquartered. There, he joins a "colorful team of scientists and Spacemen," who are operating under orders directly from the White House to put some new American boot prints back on the moon. The stated mission of the Space Force is to achieve total space dominance for the good ol' US of A, and we can't wait to see what kind of hilarious trouble Carell gets himself into in pursuit of that lofty goal.
Steve Carell will be joined by some other big names on Netflix's Space Force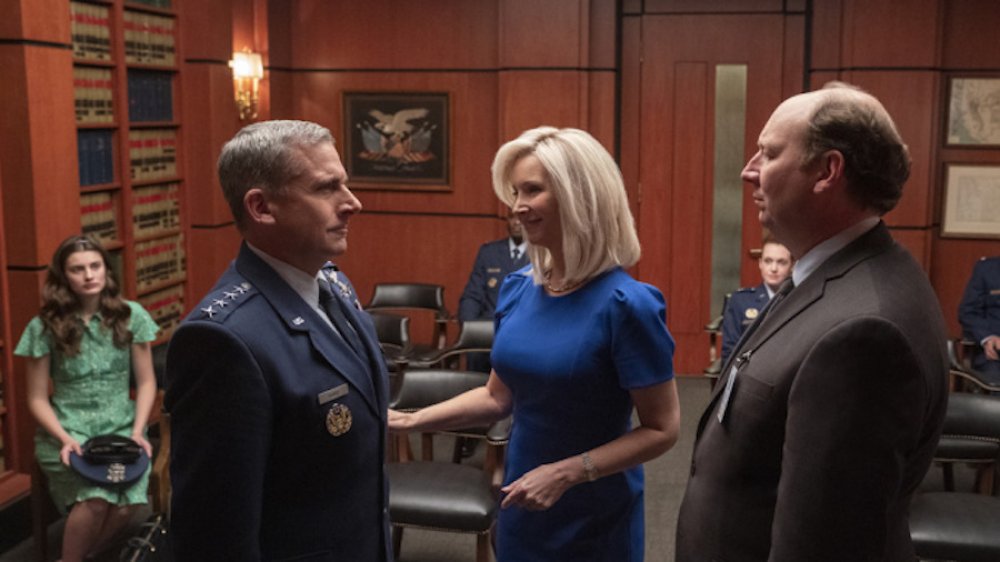 Netflix
Netflix has tapped some heavy-hitters to join Steve Carell on his maiden military voyage into outer space. Lisa Kudrow of Friends fame is set to play Carell's frustrated wife, Maggie Naird. Maggie's character profile suggests that she's grown weary of supporting her husband's military career, and although she's stood by him up to this point, this latest extraterrestrial adventure is forcing her to rethink her priorities. Her background info released by Netflix warns that "as [Mark] takes on his biggest challenge, she is growing in a different direction." Sounds like some brewing character drama at the Naird household.
Also joining the Space Force cast are the storied thespian John Malkovich (Being John Malkovich); Ben Schwartz of Parks and Recreation fame; and Noah Emmerich from FX's Cold War spy thriller The Americans. Little information has been confirmed about the characters to be played by Malkovich, Schwartz, and Emmerich other than their names. Malkovich will play Dr. Adrian Mallory, while Schwartz is set to play someone named F. Tony Scarapaducci. Emmerich's character has the most suggestive name of the three: Kick Grabaston.
Other notables from the Space Force season 1 cast include Joseph Alfieri (Scream Queens) as General Miller, Bryan Cave as Dr. Bohr, and Tawny Newsome (Perfect Harmony) as Angela Ali.
Look for Space Force to make its debut on Netflix on May 29.