Star Trek: Lower Decks First-Look Photos, Main Cast Revealed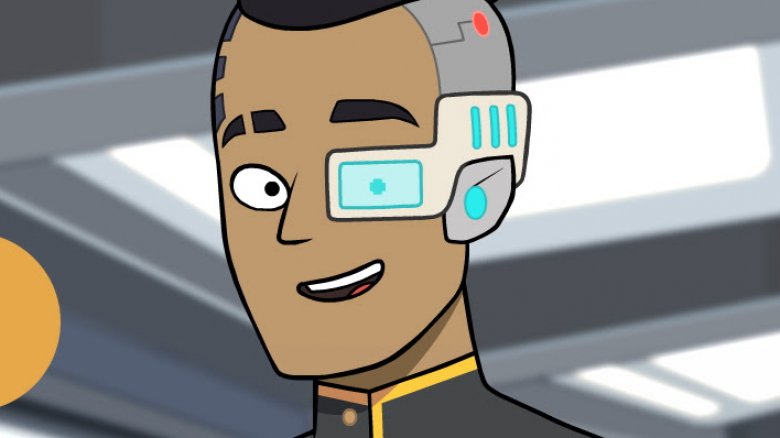 CBS All Access
With Star Trek: Lower Decks, the sci-fi franchise is going somewhere it actually has gone before: the world of animation. 
At the dazzling Star Trek universe panel at this year's San Diego Comic-Con, the full voice cast for CBS All Access' upcoming adult-oriented animated series Star Trek: Lower Decks was announced. 
Variety had the cast details, while Collider dropped a batch of first-look images from the new show.
Star Trek: Lower Decks will feature the voices of Tawny Newsome as Ensign Beckett Mariner, Noël Wells as Ensign Tendi, Eugene Cordero as Ensign Rutherford, and Jack Quaid as Ensign Brad Boimler. They join the voice actors who bring to life the Starfleet members that make up the bridge crew: Dawnn Lewis as Captain Carol Freeman, Jerry O'Connell as Commander Jack Ransom, Fred Tatasciore as Lieutenant Shaxs, and Gillian Vigman as Doctor T'Ana.
Created by Rick and Morty writer Mike McMahan as part of Star Trek television franchise executive producer Alex Kurtzman's plan to expand the property out into as many directions as possible, Star Trek: Lower Decks centers around the crew working on a Starfleet ship of very low importance. McMahan explained during the SDCC 2019 Trek-verse presentation that the ship is named the U.S.S. Cerritos, and is part of the "California class" of ships new to the franchise.
Star Trek: Lower Decks already had a lot going for it with McMahan (who's work on Rick and Morty has helped keep a fanbase of millions laughing) attached as its creator and Kurtzman (who has headed up Star Trek: Discovery and is behind several other projects in the franchise including Star Trek: Picard) on board as executive producer. Also promising was the fact that CBS All Access ordered the series for two seasons straight out of the gate, suggesting that there are stories that Lower Decks absolutely needs to tell.
Now that the full cast has been unveiled and the first taste of the series' downright adorable animation are available for the world to drool over, we can't help but feel that Star Trek: Lower Decks is going to be something special. And for longtime, diehard Trekkies, it might even evoke memories of the Gene Roddenberry-created classic Star Trek: The Animated Series from the 1970s — though it seems fairly clear that Lower Decks is aiming to be campier and a bit more vulgar. (Hey, McMahan's biggest credit is the wacky Rick and Morty, after all.)
Of course, we'll have to wait until CBS All Access drops some in-motion footage of the new series via a teaser trailer or promotional clip to see if our ahead-of-time judgments prove correct. 
CBS All Access has Star Trek: Lower Decks slated to premiere in early 2020.