Bright 2 - What We Know So Far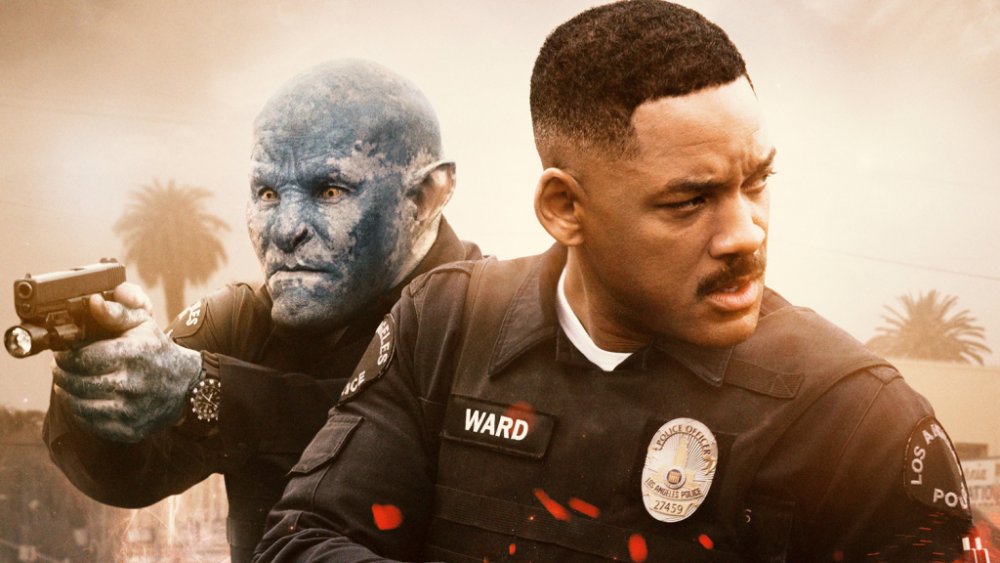 Streaming giant Netflix has been making waves lately by fully getting in on the blockbuster game with the release of Chris Hemsworth's Extraction. Just a few years ago, however, Netflix had hardly dipped a toe into blockbuster territory with their original films, opting instead to keep focused on smaller, mid-budget flicks that proved an easier fit for their status as a fledgling studio. That changed in 2017 when Netflix went big for the very first time.
Produced on a reported budget in the $100 million range, their urban fantasy epic Bright was the very definition of blockbuster filmmaking, right down to the casting of big-screen superstar Will Smith. While Bright received a sound drubbing from the critical set upon release, viewers were far more kind in their assessment, making the film the most viewed original in Netflix's history. 
Penned by Max Landis and directed by Suicide Squad helmer David Ayer, Bright unfolds in an alternate reality that finds humanity living in conjunction with magical beings like Orcs and Elves. Smith plays a LAPD officer who's partnered against his will with the nation's first Orc cop (Joel Edgerton). Not surprisingly the duo's first real assignment lands them square in the middle of serious magical action as dueling factions battle for possession of a powerful wand some believe to be the key in the return of the feared "Dark Lord." 
As you can imagine, all manner of mystical insanity ensues, with Ayer and team. imbuing Bright with the gritty realism of a Lethal Weapon-styled cop movie and the fantastical spectacle of The Lord of the Rings. Audiences clearly found much to love in that mixture, and their reaction gave Netflix all the ammo it needed to green-light a sequel. That sequel is closer than ever to happening. Here's everything we know about Netflix's Bright 2 so far.
When will Bright 2 make its Netflix premiere?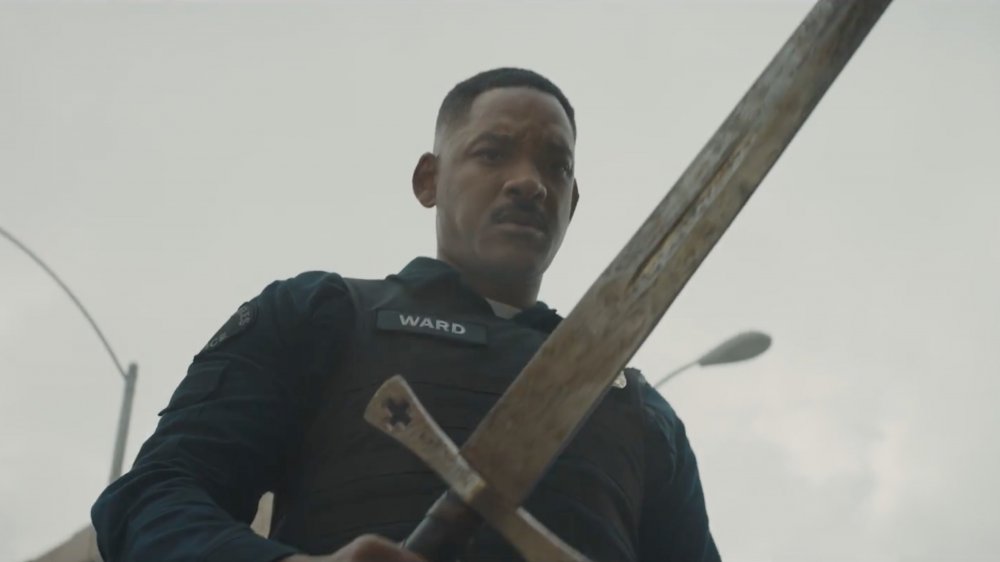 Netflix
As nearly three years have passed since Bright made its Netflix debut, the streamer is clearly not trying to rush the sequel through production. While that likely has a lot to do with the busy work schedules of both Will Smith and Joel Edgerton, it may have as much to do with the recent troubles of Max Landis, who wrote Bright from a wholly original concept. Given those troubles, Netflix eventually decided to charge ahead with Bright 2 sans the world's creator, with David Ayer co-writing the new film alongside Evan Spiliotopoulos. 
That duo's screenplay has recently been whipped into fighting shape by T.S. Newlin, and it appears Netflix is ready to move forward with his version of the script. Netflix has also just brought Now You See Me and The Incredible Hulk director Louis Letterier on board to helm Bright 2, so it certainly seems like the streamer is hot to get the film before cameras and onto their platform as soon as possible. 
Of course, given the current state of production delays in Hollywood, and the logjam effect it's likely to have in terms of actor's work schedules, it's probably going to be quite some time before Bright 2 is actively in production. Still, given the success of Bright, you can be sure the follow-up will likely land itself a prime, holiday season release. The only real question is whether Bright 2 will hit the platform in December of 2021, in 2022, or some time thereafter.
Who will be in Bright 2?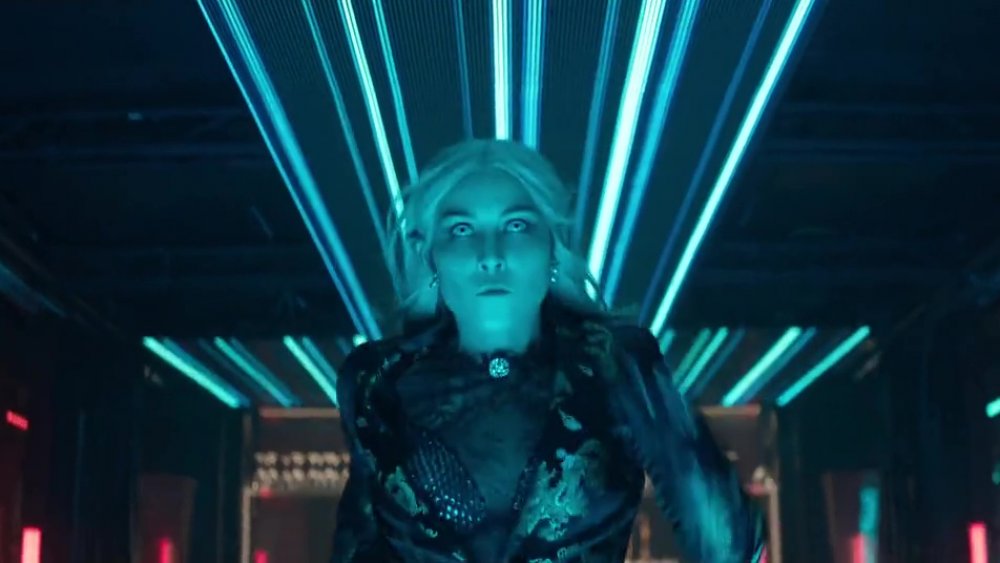 Netflix
Uncertainties about release dates aside, the good news for Netflix is that it appears Bright stars Will Smith and Joel Edgerton are both game to return to the streets of L.A. for another tale of gritty magical realism. Per sources cited by Collider, both stars have already agreed to partner up once again for Bright 2. As for who else may be returning to the magical fray for the sequel, that remains very much an unknown.
Clearly, there were a few key cast members of Bright who, given their fates in the original film, are presumed to be a no-go for any sequel. Key among them is Noomi Rapace (The Girl With The Dragon Tattoo, Prometheus), whose fearsome elf-assassin was frequently the most intriguing element of Bright. Even as common sense would dictate Leilah unable to return for Bright 2, however, we are dealing with a world in which magic is very real, and resurrection is very much in the realm of possibility. As such, we wouldn't be surprised at all if the character stirred up more trouble in the sequel.
While you can be certain there will be a wave on new faces coming into the world of Bright via the sequel, we'd also lay solid odds that Edgar Ramirez and Happy Anderson will likely return as FBI Agents Kandomere and Montehugh respectively, if only because their "Magic Task Force" has taken control of a certain magical artifact by the original film's end. It's just as safe a bet Lucy Fry will reprise her role as Tikka, though we're not sure exactly how Bright 2's writers will work her into the action.
What is the plot of Bright 2?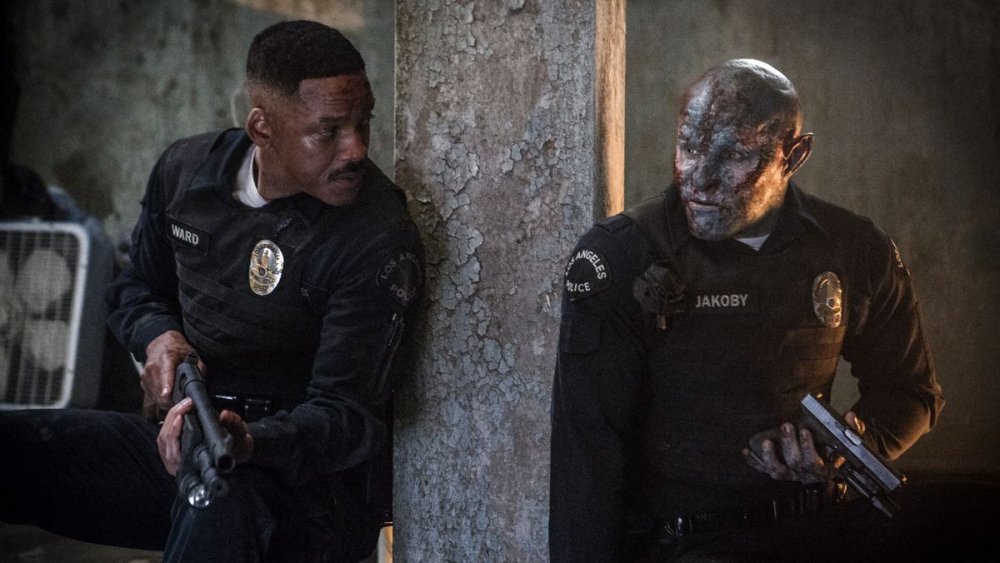 Netflix
As Netflix has apparently hired a director and orchestrated the return of Bright stars Will Smith and Joel Edgerton for Bright 2, the most obvious question fans of the original film have is what exactly the sequel will be about. Unfortunately, even though the screenplay for Bright 2 has been finished and polished, the studio is keeping plot details for the film tightly under wraps. 
So, yeah, if we're being completely honest, we're required to tell you we really haven't the slightest idea what Bright 2 will be about. But as the return of both Smith and Edgerton has been confirmed, you can bet much of the action will again unfold in the mean streets of Los Angeles, and that it will find the odd couple of the L.A.P.D. plunged headlong in to the middle of some sprawling magical adventure. 
Even as a return to L.A. is all but certain, according to that Collider piece, at least part of Bright 2 is expected to open the world up in terms of magical madness occurring on the international stage. Whether that means Smith's and Edgerton's officers will find themselves visiting parts unknown while running down their new case, or that said case will bring international elements to Los Angeles, remains very much a mystery. 
As we've mentioned, it seems likely we've got a long wait ahead before we actually find out, so you'll want to be sure and stay tuned for updates on Bright 2.