Ridley Scott Admits He Made A Mistake With Prometheus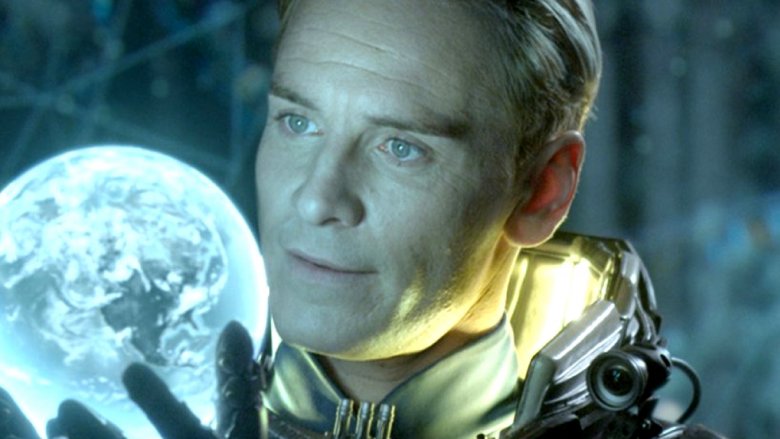 Ridley Scott has heard your complaints about Prometheus. Ahead of the release of the upcoming Alien: Covenant, Scott spoke with Yahoo! Movies UK about fan uproar over the film and how that will play into the future of the Alien universe.
Prometheus received fan ire for not focusing heavily enough on the scares, something which appears to be fixed in the terrifying Covenant. "What changed was the reaction to Prometheus, which was a pretty good ground zero reaction," Scott said of his decision to refocus on the classic xenomorphs. "It went straight up there, and we discovered from it that [the fans] were really frustrated. They wanted to see more of the original [monster] and I thought he was definitely cooked, with an orange in his mouth. So I thought: 'Wow, OK, I'm wrong.'"
Unlike some filmmakers, who push down a certain path regardless of fan reactions, Scott says that he does consider it, explaining that fans, while not the final say in what he includes, can be a "reflection of your doubts about something." "You realize, 'I was wrong' or 'I was right," he said. "I think that's where it comes in. I think you're not sensible if you don't actually take [the fans' reaction] into account."
Despite negative fan response to Prometheus and amid mostly positive, mixed reviews for Covenant, Scott still says that he plans to do at least one more sequel, set to be released within "a year and nine months," and possibly even another after that, although he won't say what they will be about or when they will take place. "It's weird when you're writing, doing, planning, thinking about franchises, it's amazing how it opens up and starts to evolve," he said.
Scott's next attempt at the franchise, Alien: Covenant, is based on a script from John Logan and Dante Harper and stars Michael Fassbender, Katherine Waterston, Billy Crudup, Danny McBride, Demian Bichir, Carmen Ejogo, Jussie Smollett, Callie Hernandez, and Amy Seimetz. The movie will hit theaters on May 19; for now, see some of the Prometheus questions that we hope get answered.