Why Does Everyone On Yellowstone Hate Jamie Dutton?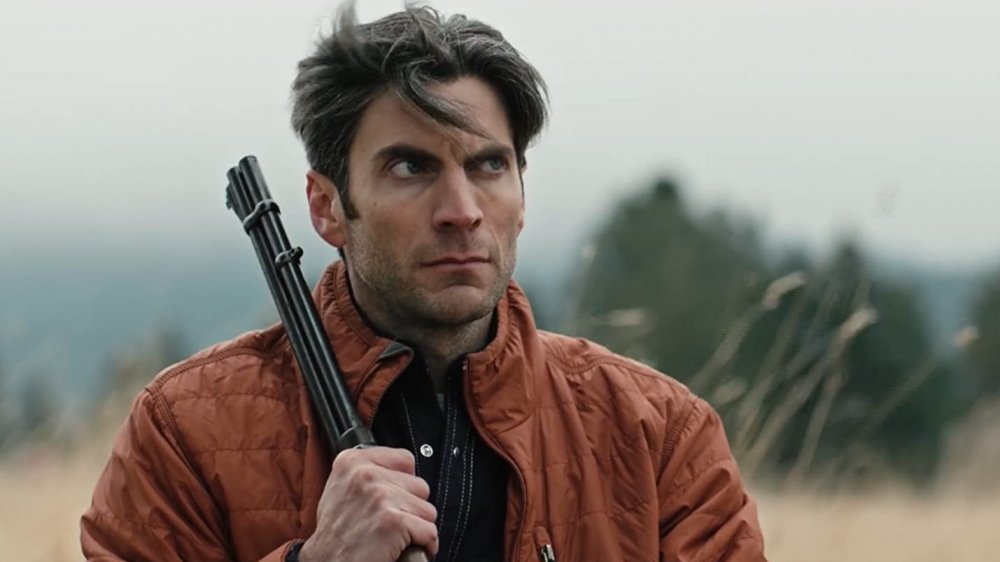 Paramount Network
In just two short seasons, Paramount Network's flagship series, Yellowstone, has transformed itself from the surprise hit of 2018 into a full-blown ratings powerhouse, with viewership numbers on par with the likes of Game of Thrones. While star power has undoubtedly played a big part in that runaway success (big-screen icon Kevin Costner fronts the series), Yellowstone has broken through in no small part due to the show's stark depiction of a world little known to most viewers: The largely unspoiled, wild lands of Montana, where America's final frontier is constantly under attack from double-dealing politicians, sordid developers, and countless other unwelcome scoundrels. 
Into that fray, Yellowstone creator Taylor Sheridan has inserted the Dutton family, who are hell-bent on protecting their sprawling ranching lands from any and every outsider, by any means necessary. While John Dutton and his fiercely devoted crew have taken up arms and shed their share of blood over Yellowstone's first two seasons, Sheridan continues to throw fresh faces with vile intentions into the orbit of their beloved Yellowstone Dutton Ranch. 
As this has gone on, it's become quite a lot of fun for Yellowstone fans and characters to show some serious animosity towards the series' biggest bads. Though the likes of Malcom Beck (Neal McDonough) and Dan Jenkins (Danny Houston) routinely earn their share of shade, one of the Duttons' own just as frequently joins them. The Dutton in question is big brother Jamie (Wes Bentley), who has become a legitimate target of hatred on the show, so much so that one can't help but wonder why everyone on Yellowstone seems to despise the character so much.
The answer to that question remains frustratingly fuzzy, though it appears to be largely connected to Jamie's possible interference in the relationship between his sister, Beth (Kelly Reilly), and her on again-off again lover, Rip Wheeler (Cole Hauser).     
Does Jamie really deserve all the hate on Yellowstone?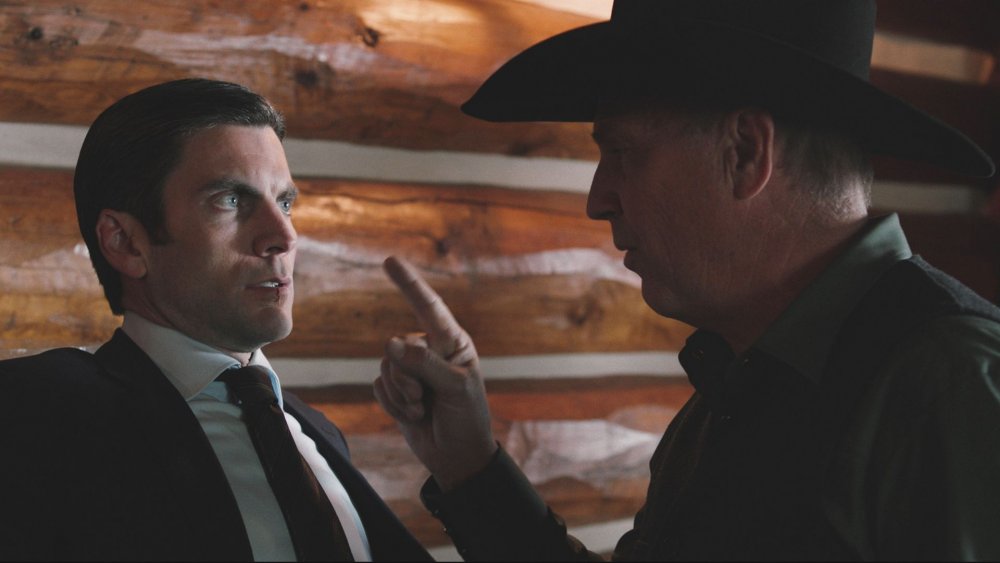 Paramount Network
Thanks to that conflict, Beth and Jamie have tangled often in Yellowstone's first two seasons, with Beth eviscerating her brother with all manner of verbal abuse throughout. In a particularly heated season 2 exchange, she even suggested Jamie should kill himself just before she started throwing punches and dragging him around by his hair. Jamie also appears to be no particular friend to Rip Wheeler, though Rip begrudgingly helped the panicked Dutton out of a particularly sticky jam in Yellowstone's second season. What's more, in case there were any doubt about Jamie's status as the least liked Dutton on Yellowstone, we can tell you he's also been slighted, shoved around, and threatened on the regular by his own father. 
As we've yet to learn all the ins and outs of Jamie Dutton's misdeeds within the family, the most obvious question is whether or not he's actually earned all this hate. Even in absence of all the facts, there does seem to be at least a little foundation for anti-Jamie sentiment on Yellowstone. In regards to Beth, that's particularly true, as theories abound not only that Jamie did interfere with her relationship with Rip, but that said interference may well have contributed to the loss of the couple's unborn child. 
Though John Dutton's dislike of his son clearly runs deeper than any single misdeed, it remains a far murkier situation. It's safe to assume that it stems in part from Jamie's misguided blabbing to a reporter (Michaela Conlin) about the family's complicated ties to the region and their land. Jamie's insanely poor mishandling of that problem after the fact didn't help much, either.
Whatever the case, it's clear that Jamie's status as the most hated of the Duttons isn't going to fade any time soon, and we'd even wager it'll only grow in Yellowstone's upcoming third season.