The Absolute Worst Thing Malcolm Beck Has Done On Yellowstone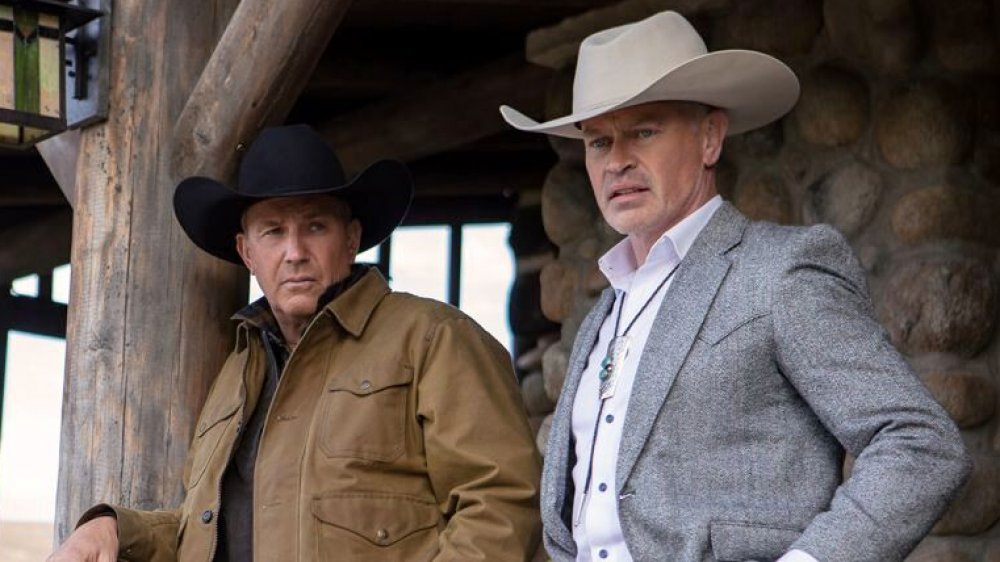 Paramount Network
If there's one thing fans of Paramount Network's breakout modern Western drama Yellowstone are certain of, it's... well, uncertainty. The series' wild narrative twists arrive at a breakneck pace, and if there's another thing Yellowstone fans can count on, it's that there will always be some sleazy politician or greedy land developer shamelessly complicating life for the Dutton clan. While all manner of nefarious foes have come and gone over Yellowstone's first two seasons, few have left quite as indelible an impression on the Montana landscape as season 2's biggest bad, lauded character actor Neal McDonough's unscrupulous real estate mogul Malcolm Beck.
As far as Yellowstone bad guys go, few have made things quite as personal with the Dutton family. Beck spent much of his time on the show stabbing folks in the back (and in the front, and also the top, bottom, and sides), and he did so in service of getting his greedy mitts on the Duttons' sprawling ranch. No, Beck had no intention of becoming a cattle man; the shady developer was instead eyeing the coveted slice of land as a prime spot for a gaudy new Big Sky Country casino.
Beck's desire to take over the Dutton Ranch led him to go full gangsta in a relentlessly taut battle of wills with John Dutton (Kevin Costner) and his family. Along the way, he kicked and screamed and even spilled blood to that very end. But of all the dastardly deeds Malcolm Beck committed over the course of Yellowstone's breathless second season, we'd have to say that having John's young grandson Tate (Brecken Merrill) kidnapped and held for ransom by a bunch of nasty neo-Nazis was far and away the worst.     
Have we seen the last of Malcolm Beck on Yellowstone?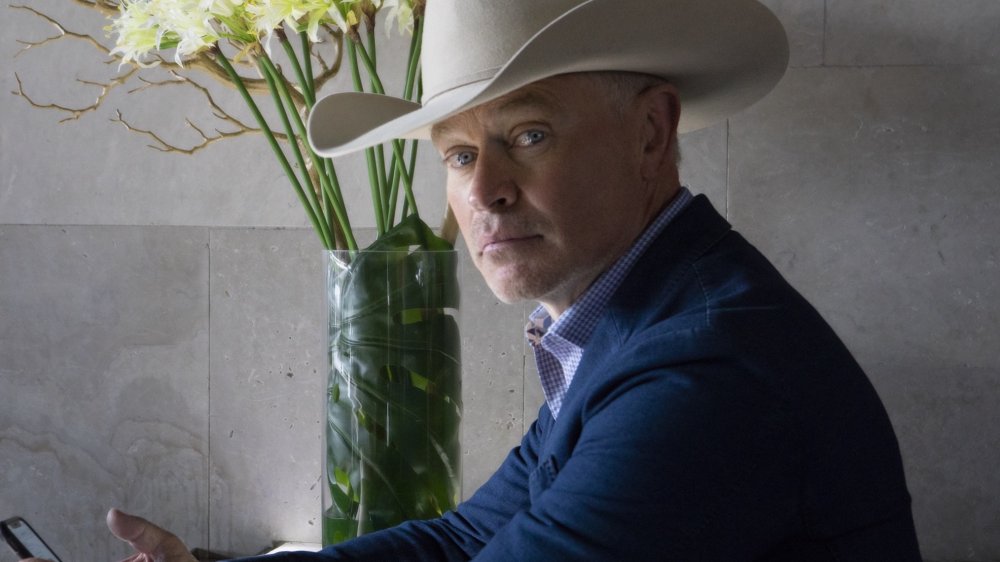 Paramount Network
Of course, if you've been watching Yellowstone, you know that tactic didn't work out particularly well for Beck or his brother Teal (Terry Serpico). When last we saw Teal, he was very dead, and Malcolm was bleeding out by the hand of John Dutton himself. All of this also led to the rescue of Tate Dutton, by the way, who emerged from his time among the Montana Nazis shaken and hairless, but otherwise unscathed. 
Happy endings aside, we're not 100% positive that Beck did meet his end amid all the bloodshed in that season 2 finale. Yes, Beck was down, and it sure didn't look good for him — but we didn't actually see him die, so we'll have to wait to see what happens when Yellowstone season 3 premieres this summer.
If we have indeed seen the last of Beck, his absence is likely to cast a major shadow over the new season of Yellowstone. He was, after all, the best villain and purest iteration of vapid corporate greed and corruption the show has yet seen. That McDonough crafted such a memorably vile character in an abbreviated six episode run speaks not just to how important Beck was on Yellowstone, but how much he'll be missed moving forward. That's particularly true as the show's other major antagonist (Danny Huston's Dan Jenkins) apparently also met his end in the finale. 
With Yellowstone heading into its third season down a vital pair of villains, a fresh wave of two-faced baddies are presumably joining the fray. As they do, we can't help but wonder if those new faces will be able to live up to Malcolm Beck's brutal Yellowstone legacy. Find out for yourself when the show makes its season 3 premiere June 17 on Paramount Network.