The Real Reason Josh Trank Quit The Boba Fett Movie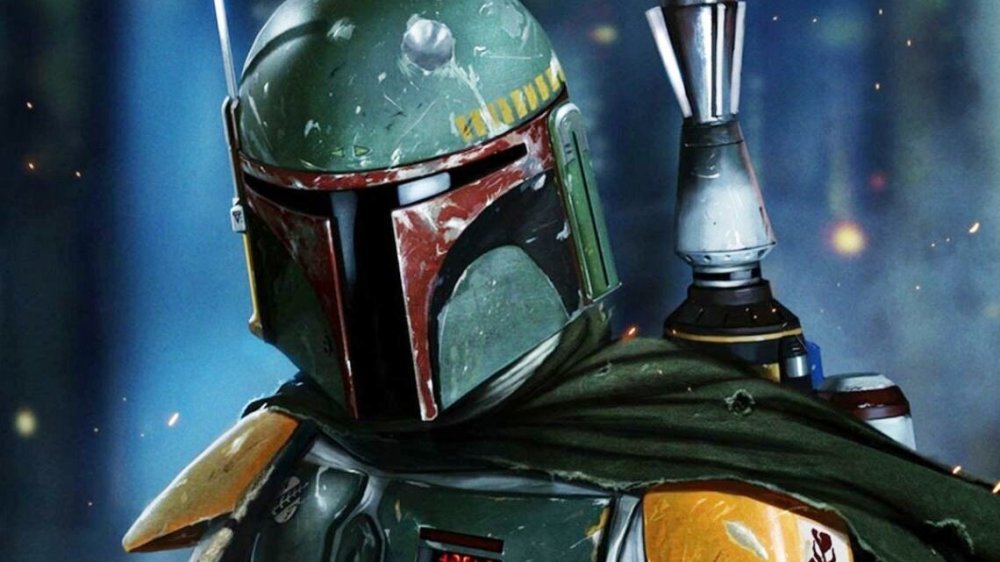 Disney/Lucasfilm
It was a film that was never meant to be — from a filmmaker whose initial success almost overwhelmed him.
After Disney's acquisition of Lucasfilm in 2012, the House of Mouse was keen to capitalize on its ownership of the Star Wars franchise — not only with a new series of sequel films, but also with standalone flicks meant to expand on the lore and characters of the galaxy far, far away. The eventual result: the release of five Star Wars movies in as many years, a schedule that former Disney CEO Bob Iger would later admit was too ambitious and threatened to turn off fans.
Along with the sequel trilogy (which concluded with 2019's Star Wars: The Rise of Skywalker), two of those standalone movies made it to screens. 2016's Rogue One: A Star Wars Story was fairly well-received, and broke a billion dollars at the global box office; 2018's Solo: A Star Wars Story was not quite as well-received, and underperformed severely. Before it became apparent that hitting fans with at least one Star Wars movie per year wasn't the way to hold their interest, there were plans for even more of these standalones. Among them was a solo vehicle for the iconic bounty hunter Boba Fett, which Josh Trank was meant to direct.
Trank was one of the hottest commodities in Hollywood after the success of his 2012 feature debut Chronicle, which brilliantly mashed up the superhero and horror genres while reinvigorating the found-footage conceit. It was a foregone conclusion that Trank would make the jump to big-budget tentpoles, and he did. But that jump didn't go as Trank or anyone else had planned, and before his next feature hit theaters, the Boba Fett spin-off would be dead in the water.

Josh Trank bit off more than he could chew while working on Fantastic Four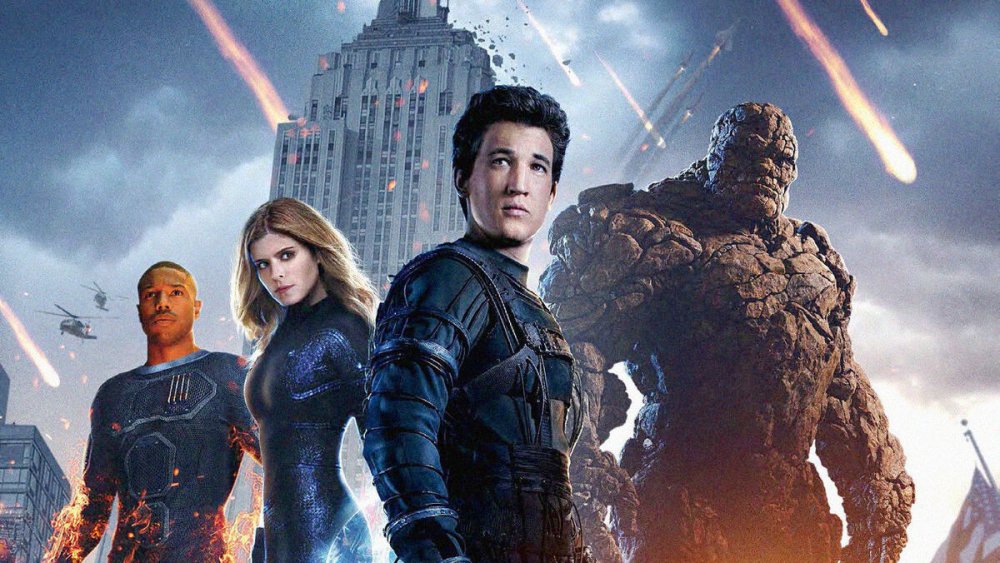 Disney/20th Century Studios
In a recent career retrospective published on Polygon, Trank admitted that, as a relative Hollywood outsider, he had been in way over his head when he was hired to direct the 2015 reboot Fantastic Four. His first big studio picture came with responsibilities and protocols that he hadn't anticipated, and the detail-minded director soon found himself clashing with everybody from animatic artists to his stars. Attempting to help guide him through the process was Simon Kinberg, a longtime writer and producer on Fox's X-Men films — but in the middle of production, Kinberg helped to hook Trank up with another gig that would throw Fantastic Four's production into further turmoil.
Kinberg was actually a consultant for Lucasfilm at the time, and he informed Trank that the studio's executives were interested in hearing his pitch for one of the spin-off movies they had been planning. Given only a few days to consider the offer, Trank — a lifelong Star Wars fan — resolved to take the job after coming up with a rough story for the Boba Fett standalone. Lucasfilm president Kathleen Kennedy announced Trank as the newest addition to the Star Wars family in the middle of Fantastic Four's production. However, after pulling double duty on Fantastic Four and Boba Fett for the next year, and with unrelated personal issues piling up on him, Trank began to read the writing on the wall. 
After Trank's initial cut of Fantastic Four left Fox brass scratching their heads, the film was essentially hijacked by company executives. Sending Fantastic Four's impending failure — which would go on to become the stuff of legend — Trank decided to cut his losses and step away from any directorial responsibilities, lest history be repeated with a future project. 
At the time, Trank chalked his Lucasfilm exit up to a desire to "do something original" that was "below the radar" (via IndieWire). Today, he offers a different explanation. "I quit [the Boba Fett movie]," Trank told Polygon, "because I knew I was going to be fired if I didn't quit."
Writing Capone was therapeutic for Josh Trank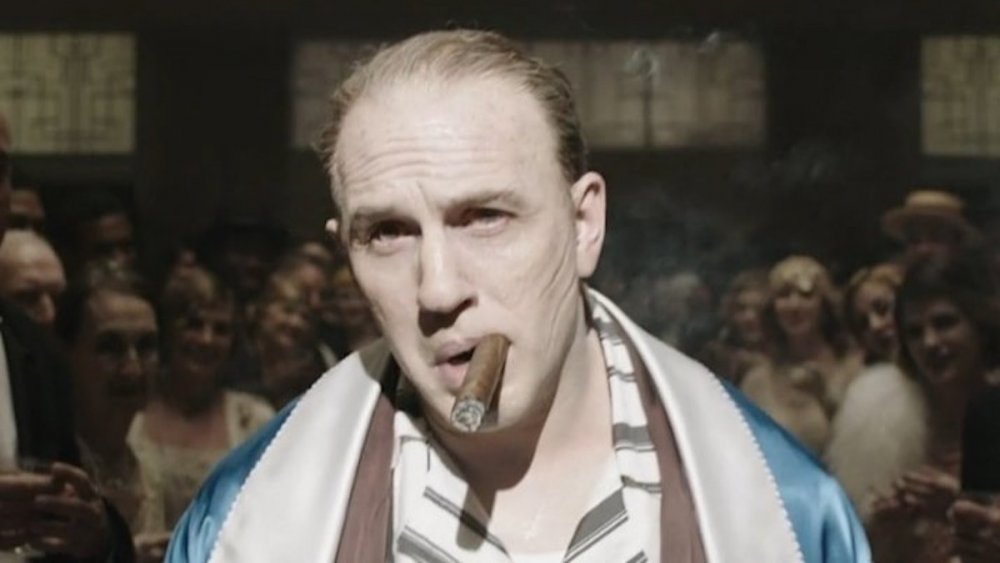 Vertical Entertainment
After that double dose of failure in the blockbuster realm, Trank was despondent for some time. "I had been exposed to a permanent version of reality where I had no reason to live because there was nothing that I desired," he told Polygon. "I didn't want to be a big filmmaker anymore. That's all I ever wanted. I didn't know what I was anymore."
Eventually, through the use of journaling and strong self-critiquing, Trank began to realize that perhaps his fortunes hadn't been written in stone. "When I realized that I could start over, that was the first moment that I suddenly felt something again," he explained. "Starting over began with writing the first page of Fonzo."
That movie — eventually retitled Capone — was the result of a fascination Trank had for the legendary gangster Al Capone since childhood. Even as Fantastic Four was being endlessly dragged by the press and racking up Razzie Awards, Trank plowed through draft after draft of the script for Capone. In the summer of 2016, the production was able to secure its star, Tom Hardy (via Deadline). Although there was an extended period of uncertainty as production was delayed so that Hardy could shoot Venom, the film — which deals with Capone's late-life struggle with dementia and prison life — finally went before the cameras in 2019.
These days, Trank is in a much better place. "I'm overly aware of how fortunate I am to do this for a living," he shared with Polygon. And even though his brush with the world of blockbusters didn't work out, it seems pretty certain that his best work is still ahead.
Capone hits VOD platforms on May 12.