Why Sonya Blade From The Mortal Kombat Movie Looks So Familiar
This content was paid for by Netflix and created by Looper.
Feature film and television adaptations of popular video game franchises are having a bit of renaissance right now. Thanks to hit series like Netflix's The Witcher and box office smashes like Detective Pikachu, a once moribund field of flops is being taken seriously once again. With so many old video game franchises getting a new order to match the moment, it's worth revisiting some of the ambitious attempts that came before. Even considering the wide array of cinematic tragedies like 1993's Super Mario Bros., the industry's early attempts to mine the video game world for source material weren't all clunkers.
Among the stand-out features is 1995's Mortal Kombat, an action-packed take on the ultra-violent fighting game franchise that had the first generation of video game parents persistently clutching their pearls. Mortal Kombat may not have been a critical darling, but it paid enough homage to its popular source material to earn a committed cult following, and made enough money to merit one sequel, with a reboot forthcoming in 2021.
The plot of the original Mortal Kombat concerned the titular inter-dimensional fighting tournament between the Earthrealm and the Outworld, a parallel universe ruled by an evil sorcerer-slash-martial arts master (obviously). Per the series mythology, if Earth loses ten Mortal Kombat tournaments in a row, the Outworld minions get the green light to invade, and wouldn't you know it? They've lost the last nine. As the name suggests, all Mortal Kombat bouts are carried out to the death of their participants, so selection for the final roster isn't exactly a high honor.
The original Mortal Kombat film plucked several fan-favorite characters straight from the realm of the video game, including Liu Kang (Robin Shou), Johnny Cage (Linden Ashby), Shang Tsung (Cary-Hiroyuki Tagawa), twin ninjas Scorpion (Chris Casamassa) and Sub-Zero (Francoise Petite), God of Thunder Lord Raiden (Christopher Lambert), the four-armed monster Goro (Kevin Michael Richardson), and of course, Sonya Blade. Cast in the role of the butt-kicking army babe was Bridgette Wilson, and if you paid attention through all the bicycle kicks, you probably thought she looked pretty familiar. Here's why.
Bridgette Wilson was Miss Teen USA 1990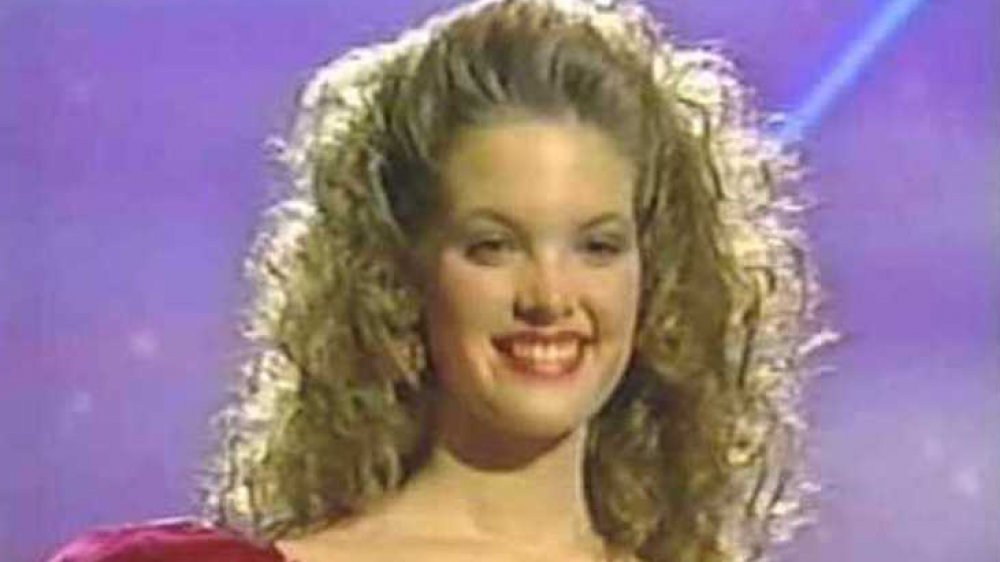 The Mortal Kombat film focused on three of Earthrealm's combatants, the planet's last best hope against the imminent Outworld invasion. Wilson's Sonya Blade was the lone female protagonist among a largely male cast. The character of Sonya is one of the original seven player characters from the very first Mortal Kombat video game, and she's been featured in some capacity in every iteration of the franchise since. She was born in Austin, Texas, and is a second-generation U.S. Army Special Forces officer, who joined up to follow in the footsteps of her father, the renowned soldier Herman Blade.
Sonya's capture by the Outland armies at the end of Mortal Kombat was the major inciting incident for Mortal Kombat II, lauded by many players as the defining entry in the long-running fighting game franchise.
Before Wilson was tapped to play the role of Sonya, she actually got her start on the teen pageant circuit. She grew up in Gold Beach, Oregon, where she originally started competing, and ultimately rose to claim the tiara of Miss Teen USA in 1990. After that, it was only a matter of time before she got her first big opportunity in Hollywood.
Bridgette Wilson played the Governator's daughter in The Last Action Hero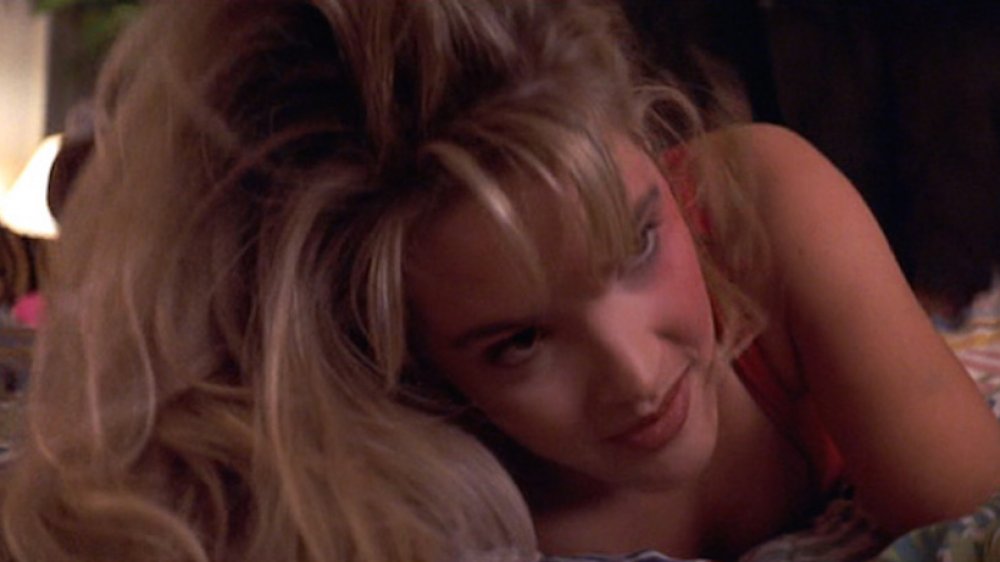 In 1992, Wilson began her long acting career with a four-episode arc on another popular franchise that's about to see new life in the 2020s, the teen sitcom Saved by the Bell. Wilson played Ginger, a student whose short stint at Bayside High was less than memorable. Though her role didn't last, she soon moved on to the soap opera Santa Barbara, where she enjoyed a two-year, 51-episode run. 
Flush with newfound soap opera fame, the brown-eyed beauty made the difficult leap to film, landing the role of Whitney Slater, daughter to Hollywood legend and future Governor of California Arnold Schwarzenegger's character in his 1993 film The Last Action Hero. The Last Action Hero came at the height of Schwarzenegger's fame, and it was perfectly timed to offer Wilson a springboard to take her career to the next level.
Bridgette Wilson helped Billy Madison finish school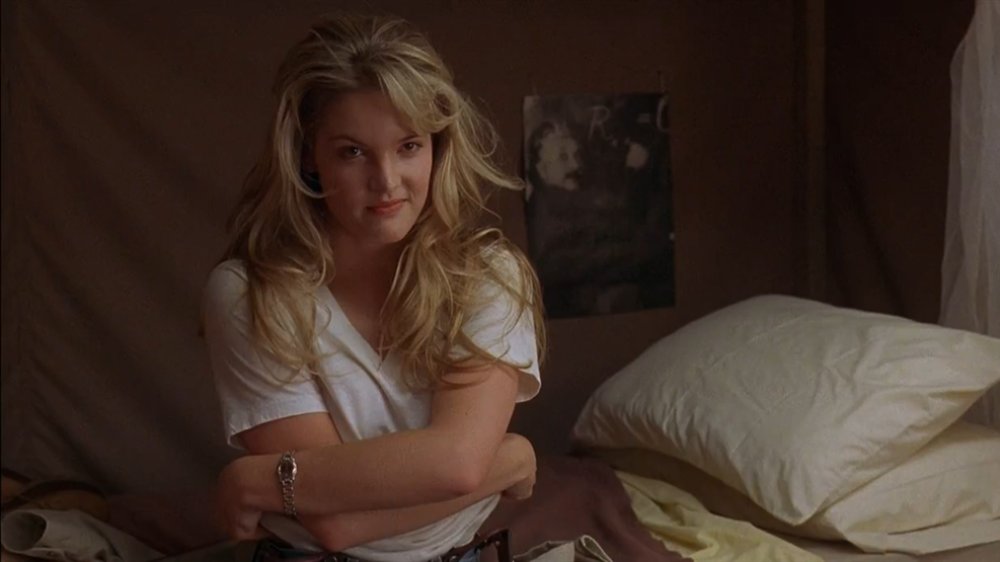 In 1995, Wilson tried her hand at comedy, starring in the movie that made Adam Sandler a star, Billy Madison. In Billy Madison, Wilson played the memorable role of elementary school teacher Veronica Vaughn, an instructor whose lust-worthy pedagogy inspired a generation of under-achievers to consider hitting the books. Despite the fact that the character was a bit of a "hot teacher" stereotype without much discernible depth, Wilson brought humor and pathos to the role, earning her not only the affection of Billy but of moviegoers everywhere. 
To quote Chris Farley's crude bus driver from the film, "That Veronica Vaughn is one fine piece of a**." After proving her leading lady chops, Wilson moved onward and upward from Billy Madison to enjoy the most productive decade of her career.
Bridgette Wilson became ubiquitous on the silver screen in the late 1990s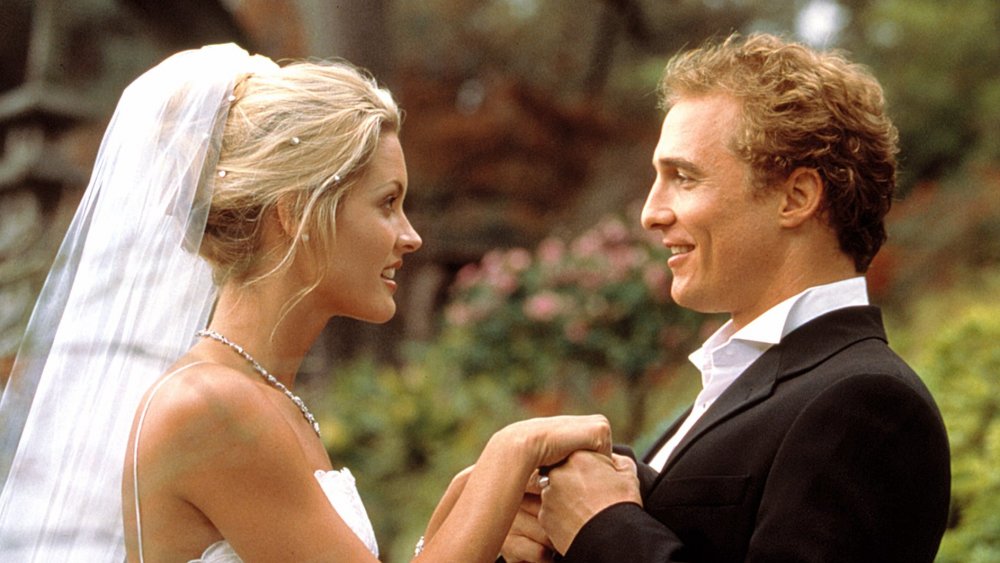 By 1996, Wilson was a certified A-list star in Hollywood. Between 1996 and 2001, she would rack up credits in no fewer than 16 different projects, including major Hollywood blockbusters, offbeat indie films, and popular television series of the time. In the late '90s and early 2000s, you could hardly turn on a screen without seeing Wilson's big brown eyes staring back at you. Some of the highlights of this fecund phase of her career include her role as Sandy in Nixon, a turn opposite Daryl Hannah and Matthew Modine in Tom DiCillo's The Real Blonde, and key roles in I Know What You Did Last Summer, Starstruck, Beautiful, and The Wedding Planner, in which she starred alongside Matthew McConaughey and Jennifer Lopez (via IMDb).
In early 2000, Wilson was cast as Bridget Deshiel on the short-lived TV stock market drama The $treet. By the next year, The $treet had been cancelled, but Wilson still managed to land a guest spot on the popular Kelsey Grammer sitcom Frasier.
The last act of Wilson's career led her to appear on a few other major shows, including single-episode turns on CSI: Miami and Carpoolers. Her last feature film was the Sonny Liston biopic Phantom Punch, released in 2008.
While Wilson's career has ground to a halt in recent years, it may just be because she's deprioritized stardom to focus on her family.
Bridgette Wilson married tennis legend Pete Sampras and took a break from the biz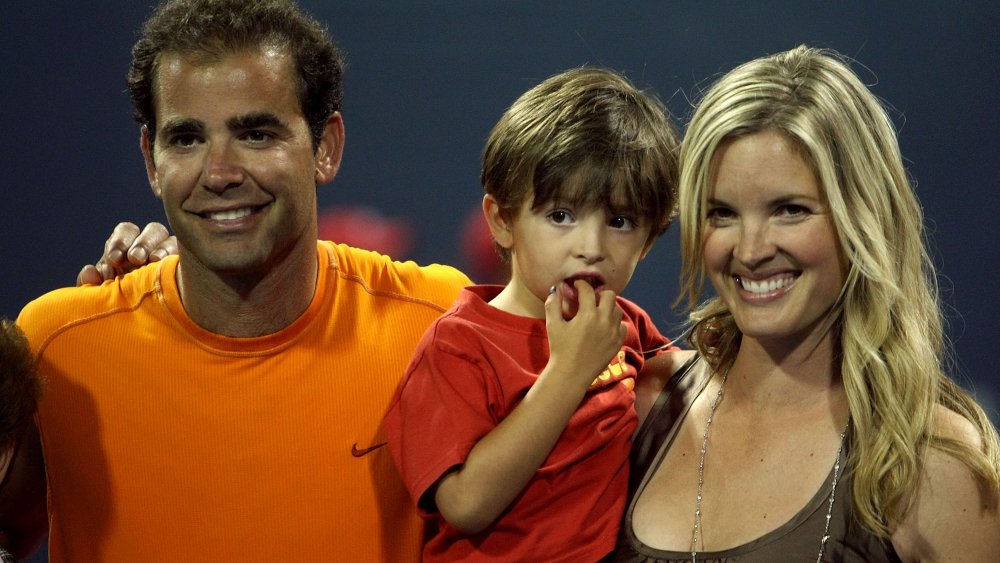 Stephen Dunn/Getty Images
Sports fans might recognize Bridgette Wilson from her prominent position cheering on her grand slam-winning husband from the sidelines of the U.S. Open. In 2000, Wilson married American tennis legend Pete Sampras, with whom she now has two sons. Though Sampras completed most of his incredible career before meeting Wilson, the two had already married when Sampras won his last Open in 2002.
Since her last big screen appearance in 2008, Wilson (now Wilson-Sampras) has lived a quiet life with her family, far away from all the stress of the entertainment biz. She and Pete purchased a home together in Bel Air in 2014, where they live to this day. 
Even though the Mortal Kombat franchise has new life, Wilson has probably aged out of the role of Sonya Blade at this point, and she likely doesn't mind. She seems perfectly content with her life outside the limelight, and after the career she's had, we can't blame her.