What The Cast Of Billy Madison Looks Like Today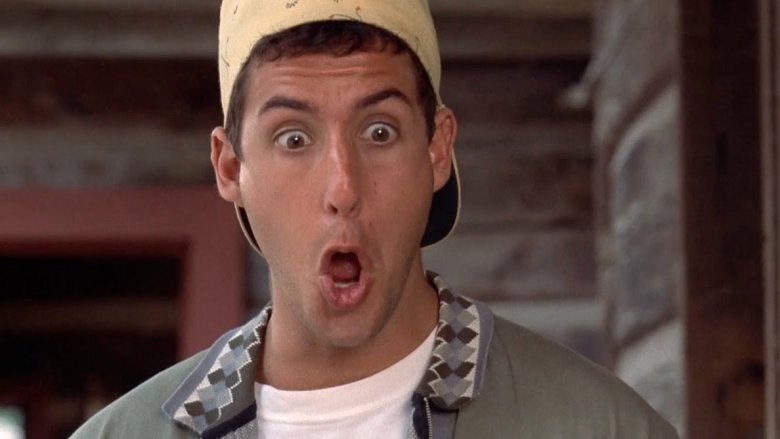 It's official, millennials: you're getting old. But no need to take our word for if you're still in denial—just take a look at the movie Billy Madison, which turned 20 years old in early 2015. It's hard to imagine that the comedic misadventures of Billy, Eric Gordon, and Veronica Vaughn first played out more than two decades ago, starting our enduring love affair with Snack Packs and immortalizing classic catch phrases like "stop looking at me, swan" and "O'Doyle rules"—not to mention launching the ongoing debate over whether shampoo or conditioner is better. If realizing that Billy Madison was released over 20 years ago isn't enough to send you into an existential crisis, then just keep right on reading—we caught up with the stars of the film to see not only how their appearances have changed over the years, but what they've been doing for the last couple of decades. Here's what the cast of Billy Madison looks like today.
Adam Sandler (Billy Madison)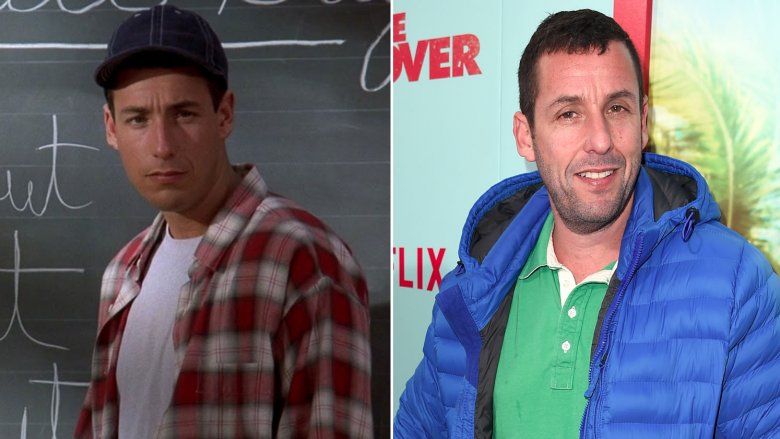 Getty Images
Despite contemporary reviews calling it "one of the most execrable movies ever made," there's no question that Billy Madison helped launch Adam Sandler's career in a way Saturday Night Live never could. After a string of cult classics and hit comedies like Happy Gilmore, The Waterboy, and The Wedding Singer, Sandler has continued a steady movie career, although his more recent efforts like Grown Ups, Jack and Jill, and The Do-Over haven't been nearly as well-received as his early works.
Darren McGavin (Brian Madison)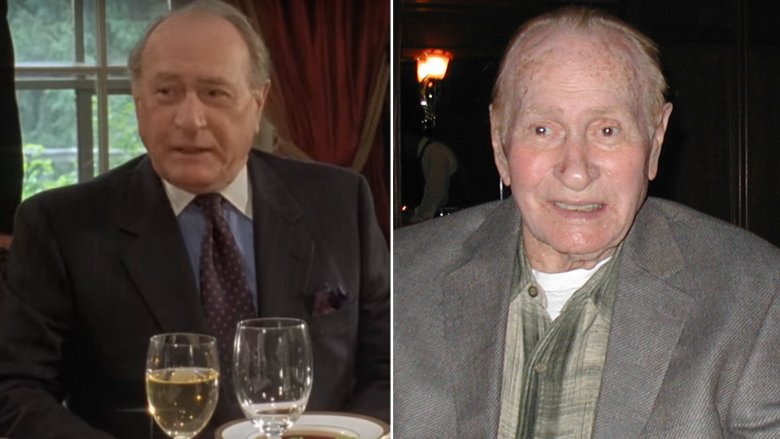 McGavin Family
In addition to his part as the long-suffering dad in Billy Madison, you may recognize Darren McGavin from his role as the title character in the '50s crime drama Mike Hammer or in the '70s horror/mystery television series Kolchak: The Night Stalker. After his appearance in Billy Madison, McGavin appeared in a handful of other movies and TV shows, including Grace Under Fire, The Commish, and The X-Files, before retiring from acting. Sadly, McGavin passed away in 2006 at the age of 83.
Bridgette Wilson-Sampras (Veronica Vaughn)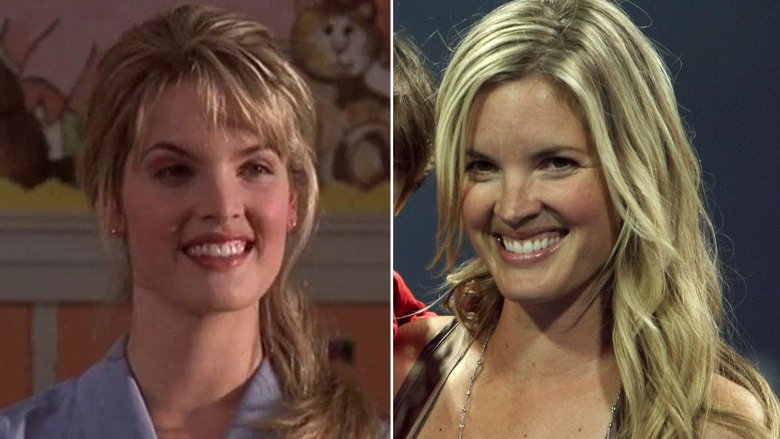 Getty Images
Bridgette Wilson's portrayal of third-grade teacher Veronica Vaughn in Billy Madison launched a generation of teenage fantasies, many no doubt involving ice cubes and a nine iron. The former Miss Teen USA winner would go on to appear in many other projects throughout the '90s and 2000s, including films and television series like I Know What You Did Last Summer and The $treet. She's also a singer, and released at least one pop album overseas during the 1990s as well. Wilson married tennis superstar Pete Sampras in 2000, and the couple has two sons, Christian and Ryan.
Bradley Whitford (Eric Gordon)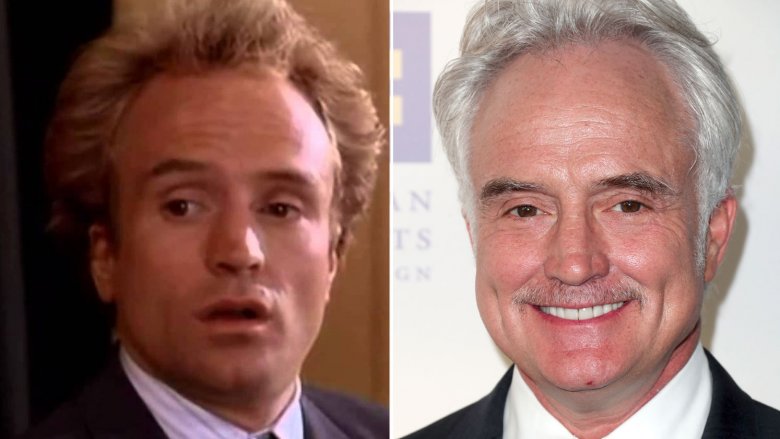 Getty Images
In Billy Madison, he was the character we all loved to hate—Eric Gordon, the snooty and corrupt competitor against Billy to run the Madison family business empire. Since playing Eric, Bradley Whitford has gone on to continue a prolific and successful acting career, scoring roles in high-profile projects like The West Wing and The Cabin in the Woods, as well as dozens of other television series and movies—his lengthy list of recent credits includes Transparent, Brooklyn Nine-Nine, and Get Out.
Josh Mostel (Principal Max Anderson)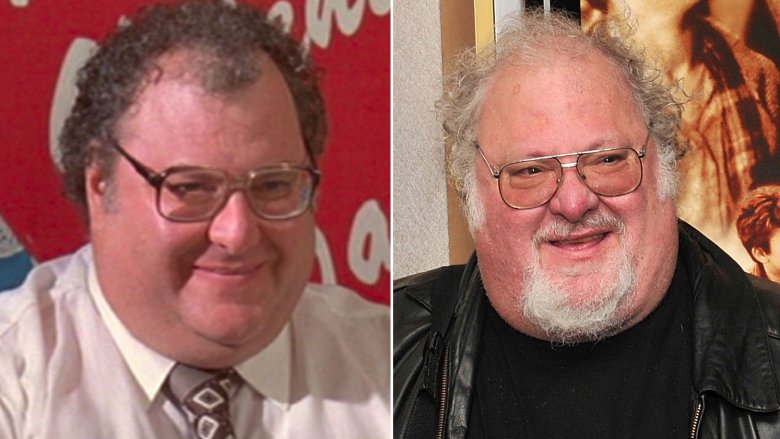 Getty Images
First, let's clear one thing up: contrary to popular belief, Josh Mostel is not Wayne Knight. Mostel is famous for his roles in City Slickers and Billy Madison, among others, while Knight brought us the characters of Newman on Seinfeld and Dennis Nedry in Jurassic Park. In Billy Madison, Mostel played school principal Max Anderson, who has a major crush on Billy and a hidden past as professional wrestler "The Revolting Blob." Since 1995, Mostel has gone on to appear in movies like Big Daddy and The Knockaround Guys, as well as television series like Mr. Robot.
Norm Macdonald (Frank)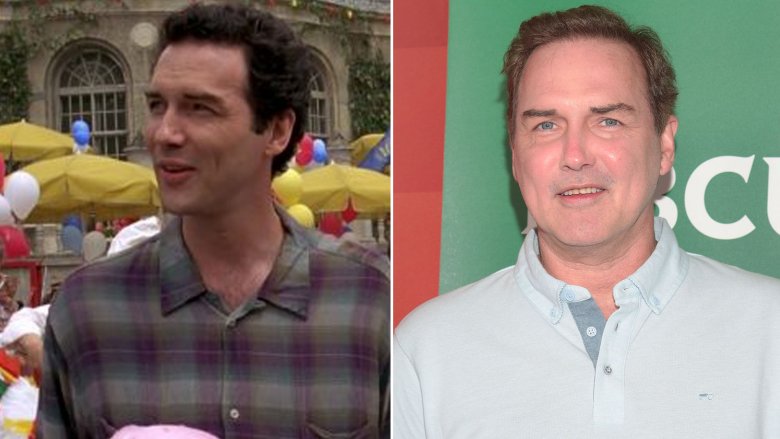 Getty Images
While making Billy Madison, Adam Sandler brought along his Saturday Night Live castmate Norm Macdonald, who played Billy's slacker buddy Frank. After Billy Madison, Macdonald continued to work on SNL for several years as a main player and the host of "Weekend Update" before leaving the series in 1999. He's gone on to continue his work in stand-up comedy, while also appearing in a variety of roles on film and television. He'd later reunite with Sandler for several other movies, including in Grown Ups, Jack and Jill, and The Ridiculous Six.
Larry Hankin (Carl)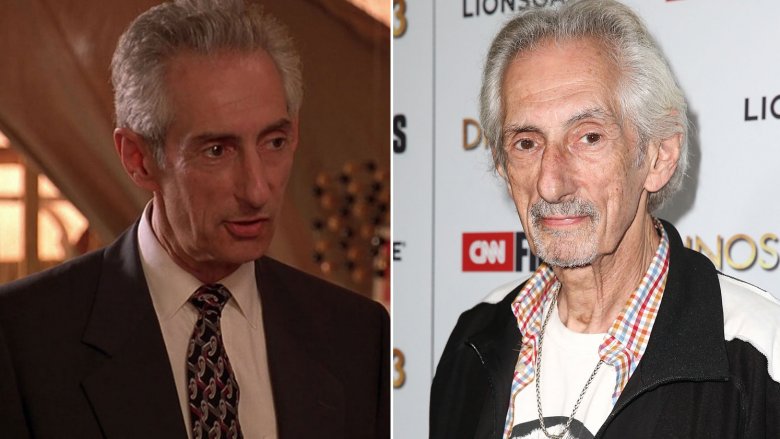 Getty Images
While Hankin is perhaps best known for his role alongside Clint Eastwood in the 1979 drama Escape from Alcatraz, he showed off his straight man comedic abilities in Billy Madison as Carl, a high-ranking advisor to Billy's father. (Carl ends up winning in the end when Billy decides to put him in charge of the company.) After his appearance on Billy Madison, Hankin continued to stay extremely busy; he's worked in primarily on TV since then, appearing on Friends, Breaking Bad, and My Name is Earl.
Jim Downey (Decathlon Judge)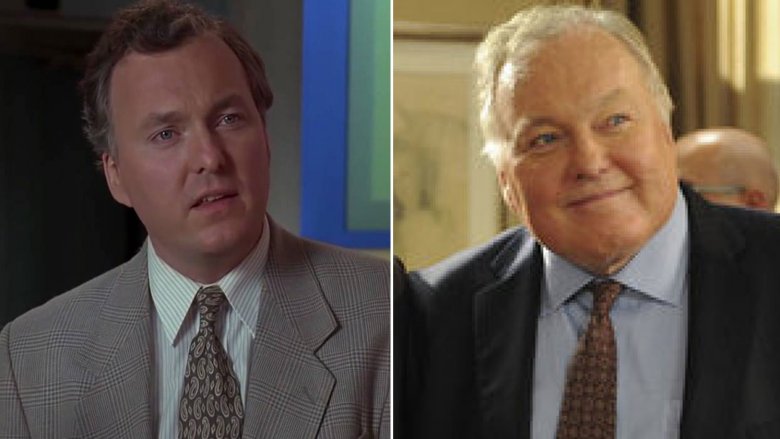 NBC
While he participated in one of the funniest and most quotable scenes in Billy Madison, Jim Downey is primarily a writer, not an actor. For years, Downey has been a contributing writer for Saturday Night Live, only making occasional appearances onscreen, like in a 2013 episode of 30 Rock or in a small role in the 2007 movie There Will Be Blood. That famous Billy Madison monologue was based on a real experience from his writing days: in a 2008 interview, Downey revealed that frequently, Chris Farley would come into the SNL writers' room with some pretty horrible sketch ideas, and that Downey would then tell him that "everybody who heard that was now dumber."
Robert Smigel (Mr. Oblaski)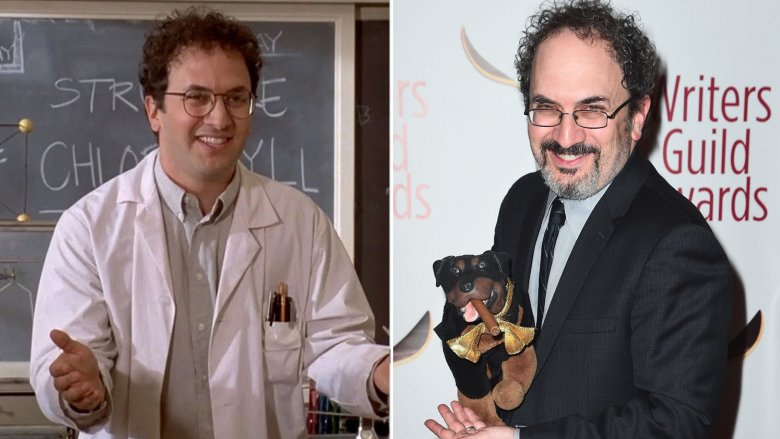 Getty Images
In Billy Madison, Robert Smigel played a minor role as one of Billy's high school science teachers ("Chlorophyll? More like borophyll!") What you may not know is that Smigel is also a talented writer and comedian, and is also the brain (and hands/voice) behind Triumph the Insult Comic Dog. While Smigel has continued to make occasional appearances in shows and films, and helped write the script for the 2008 Sandler film You Don't Mess with the Zohan, his work as Triumph continues to make waves today as he roasts other actors, comedians, celebrities and politicians with his cigar-smoking canine puppet.
Dina Platias (Miss Lippy)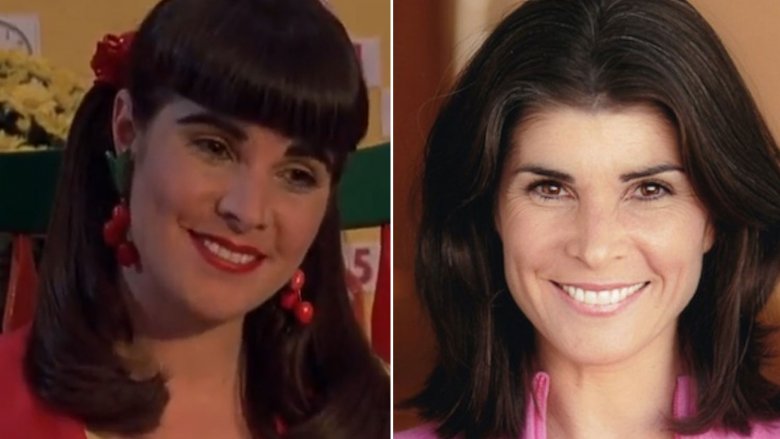 Dina Platias
Twenty-two years ago, Miss Lippy introduced us all to the wonders of macaroni art, lunchtime interpretive dance sessions, glue paste facials, and the tale of Happy, the Puppy. After her appearance as the quirky kindergarten teacher in Billy Madison—a part for which she improvised much of Miss Lippy's strange behavior—actress Dina Platias only filmed a handful of other roles, including a small part in the Sandler-produced comedy Deuce Bigalow: Male Gigolo. These days, Platias works as a promotional writer and pilates instructor in Los Angeles.
Steve Buscemi (Danny)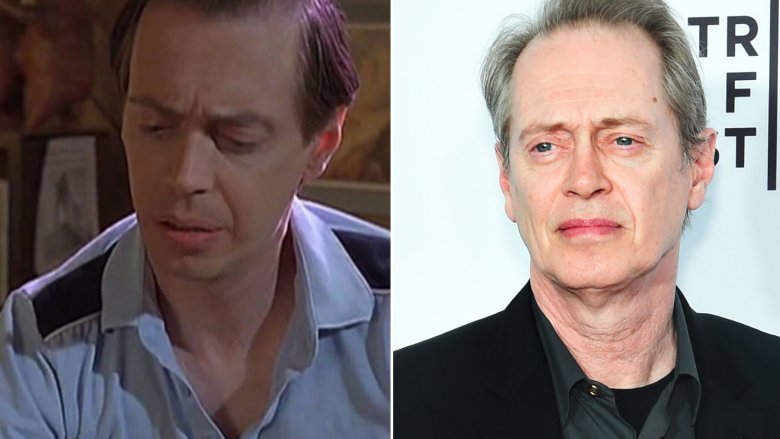 Getty Images
Only a year after his breakout role in Quentin Tarantino's debut film Reservoir Dogs, Steve Buscemi made a cameo appearance in Billy Madison as the troubled Danny McGrath. In the famous scene, Madison calls McGrath to apologize for his behavior when they were kids, leading Danny to cross off Billy's name from a "hit list" before putting on some lipstick and sitting back to reflect about life while listening to some Electric Light Orchestra. Since Billy Madison, Buscemi has led a varied and prolific career with dozens of roles to his name, including memorable appearances in Boardwalk Empire, The Big Lebowski, and Monsters, Inc.