Extraction 2: Will We Ever Get A Sequel?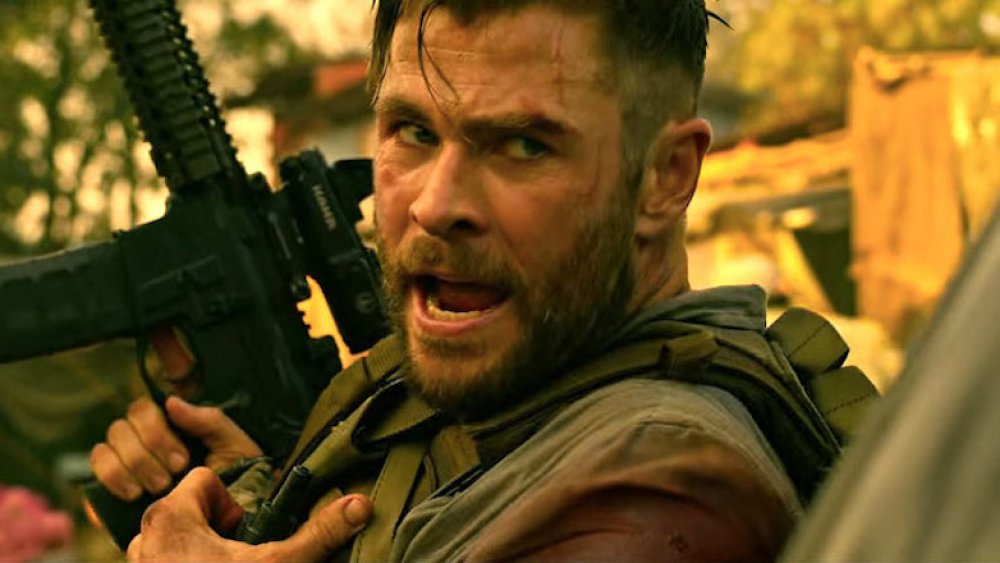 Netflix
Summer is almost here, and if you currently find yourself desperately on the hunt for some prime-time blockbuster action, Netflix has more than got you covered with their latest original film, Extraction. Set among the steamy vistas of India and Bangladesh, the breathless thriller follows a troubled mercenary named Tyler Rake (MCU star Chris Hemsworth) who's tasked with recovering the kidnapped son (Rudhraksh Jaiswal) of an imprisoned, international crime boss. Needless to say, said recovery doesn't exactly go to plan, and all sorts of hell breaks loose in Extraction, as Rake's mission pivots from recovery to a white-knuckle fight for survival.
Produced by Avengers: Infinity Wary and Endgame helmers Anthony and Joe Russo (from a screenplay by Joe), Extraction marks the directorial debut of Avengers stunt coordinator Sam Hargrave, and has already become one of the biggest movies Netflix has ever delivered. It's also become quite a massive hit for the streaming giant, which, coupled with the film's marvelously ambiguous ending, has left many wondering if Extraction 2 might already be in Netflix's production pipeline.
The short answer to that question is, no, there is not currently a sequel to Extraction in the works at Netflix. The long answer, however, a bit more uncertain. Luckily, Joe Russo took some time to address both the film's conclusion and the possibility of a sequel during a recent Extraction watch party, with both star and director in tow.
"What we love about that ending is you can interpret it any way you want to," Russo said. "For us, it represents hope for the boy that he's going to have a future — that that is the ghost of Rake that is looking over him. But, unless there's a prequel or a sequel, the question [of whether Rake is dead or alive] won't be answered."
The Extraction creative team seems divided on the possibility of a sequel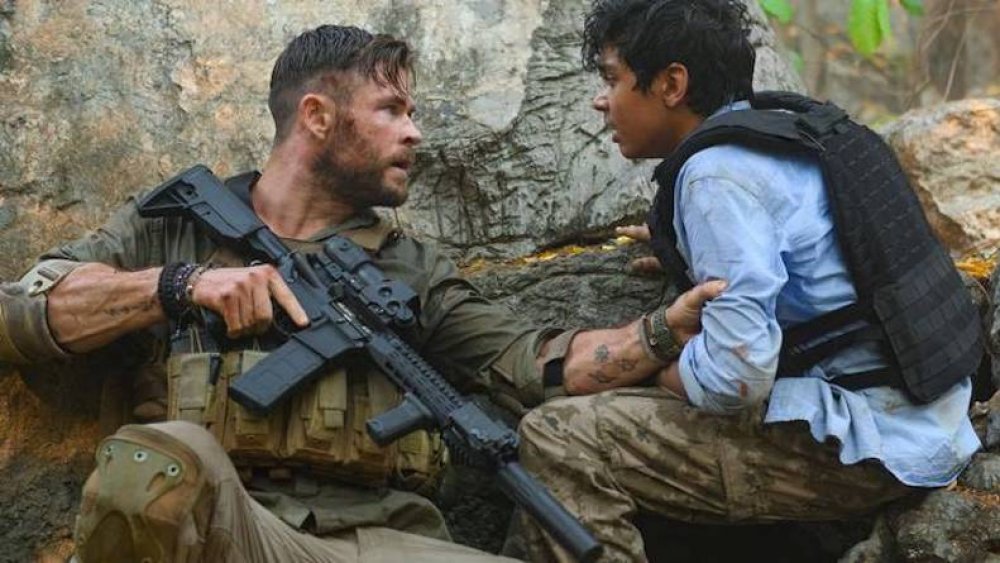 Netflix
Chris Hemsworth was quick to echo Russo's thoughts on Extraction's ending, saying, "I love the ambiguity there, and how you can interpret it however you like. I really like what you said there, Joe, about [how] that represents that the boy's going to be okay — whether that's the ghost of Rake watching over him, or something — but it represents someone still watching him and taking care of him. I like that version. Whether that's actually him or not, we don't know."
Per those comments, Russo and Hemsworth appear to be in the camp of it being Rake's spirit watching over the young man in the film's final moments. And while the character's death would obviously make a direct Extraction sequel a bit of a stretch, director Sam Hargrave clearly believes the world Russo conjured for the film is rife with people and places worth exploring. He also seems more than primed to explore both in a sequel.
"It's all hypothetical, because there are so many storylines in this world that Joe built with the script," he said. "There are so many ways it could go. If anything were to happen, it's really up to finding the best story for whoever the next [central character] is, and what's the best thing for the movie and the universe that's kind of growing out of the script that Joe wrote and the movie. I am open. I am open. I think there are so many fun possibilities. I'm ready. Whatever the next challenge brings, I will be there."
While Hargrave's comments bode well for a possible Extraction sequel, that "whoever the next [central character] is," bit also alludes to the possibility of Chris Hemsworth not returning for the project. Whether or not that sequel will happen without Hemsworth's star power remains unclear. Either way, Hargrave is obviously champing at the bit to move forward with another round of high-octane Extraction thrills.