How Sam Hargrave Knew Extraction Was The Film He Just Had To Direct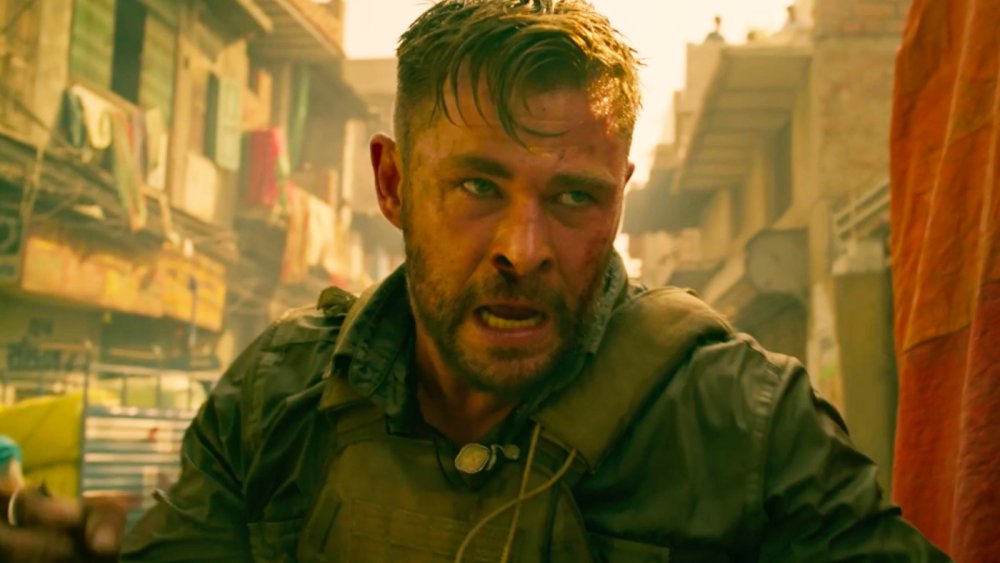 Netflix
Netflix's Extraction is many things: a nail-biting actioner with incredible stunts and stellar performances from its cast, a hat-tip to the violence-packed flicks of yesteryear (without feeling unintentionally dated ahead of the fact), and a reunion between Marvel Cinematic Universe mainstays Joe and Anthony Russo (who produced Extraction), Marvel star Chris Hemsworth, and MCU stunt coordinator Sam Hargrave (who's worked on the Russos' Captain America: Civil War and Avengers: Endgame). Above of all these things, though, is the fact that Extraction marks Hargrave's feature directorial debut — the project for which he finally jumped behind the helm. 
During a livestream event for Extraction hosted by IGN, Joe Russo, who penned the script for Extraction and co-created the graphic novel upon which the film is based, discussed why he feels Extraction is so special. When Hargrave touched on that topic as well, he also revealed what truly drew him to Extraction, and why he knew it was the project he just had to direct. 
"This was an idea that we came up with well over a decade ago," Russo said, referencing the inception of Cuidad, the graphic novel he and his filmmaking brother Anthony Russo created alongside Ande Parks, Fernando Leon Gonzalez, and Eric Skillman. "I think it was after [...] I had read a book about a kidnapping in South America, and it was so harrowing, and the level of detail was so specific, it stuck in my head for months. And then I glommed onto this notion of a character with emotional trauma who is tasked with extracting a kidnapping victim, and then I started building a story around it. It was something that we just played around with for years — initially as a vehicle for us to direct coming off Community, but then we went into Marvel and spent a good eight years there, and it's where we met Sam and fostered an amazing creative relationship. And now here we are."
Russo continued, explaining that he loves "an edge-of-your-seat, forget-to-eat-your-popcorn sort of action-thriller," and he feels Extraction is exactly that type of film. "I feel like it's an endangered species right now in Hollywood," he said. "They don't exist theatrically really anymore. Thank God for Netflix that there's a home, and there's a way to access millions of people to tell your stories to. They're incredibly creatively supportive, and financially supportive."
Hargrave completely agreed with Russo's description of Extraction, and stated that Russo's electric, action-packed script was part of the reason he couldn't resist the opportunity to direct the film.
Sam Hargrave couldn't say "no" to Extraction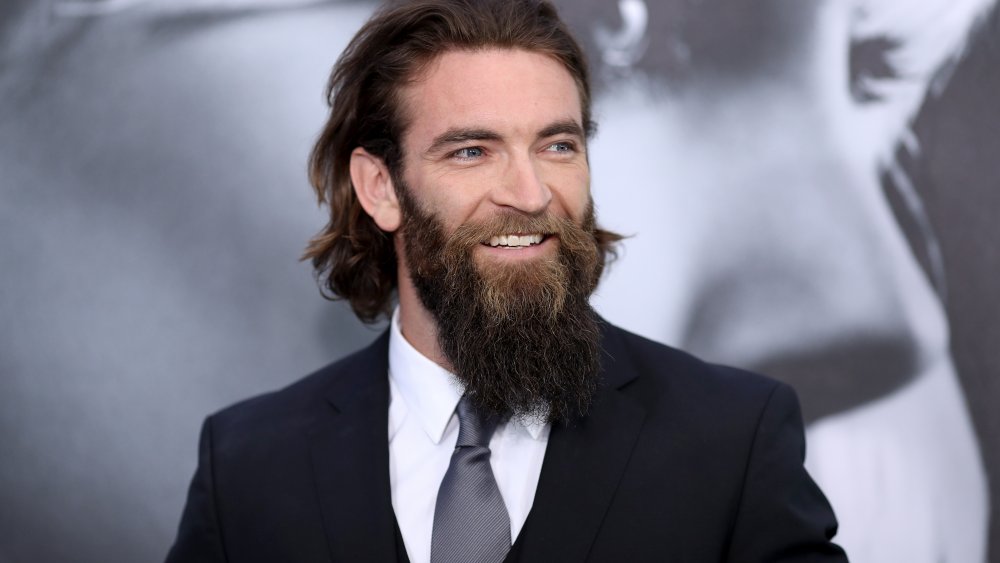 Neilson Barnard/Getty Images
Hargrave stated during the livestream, "Like Joe said, [Extraction is] kind of an homage to action films of old that I grew up watching in the '80s and '90s. There's not really a space for them nowadays. So when I read the script that Joe wrote, it was a page-turner, it had heart, it had a template for incredible action. And I thought, 'Those are all things I look for in a project that I'd want to direct.' So it seemed like a perfect fit."
Another major element of Extraction that pulled Hargrave in: the fact that Joe and Anthony Russo were involved, and so was Chris Hemsworth. "On top of that, to get to work with Joe and Anthony, who are mentors of mine and close friends, and Chris — it was kind of hard to say 'no' to such a wonderful opportunity," the filmmaker said.
He added that because films take so long to bring to life, you want to surround yourself with the very best people — those whom you "know and trust and respect." For Hargrave, "that relationship existed between me and the Russo Brothers and Hemsworth." The director concluded, "It was a dream come true for me. Just a lot of fun."
Extraction is available to stream on Netflix now.