Why The Little League Player From Hook Looks So Familiar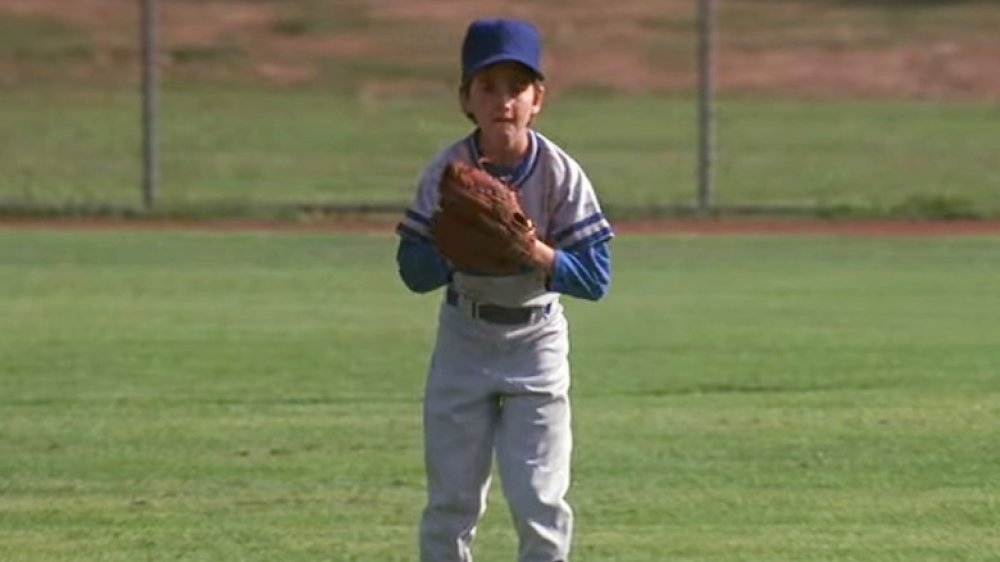 TriStar Pictures
Streaming audiences everywhere have been rediscovering the 1991 fantasy Hook, director Steven Spielberg's heartfelt continuation of the Peter Pan story, which follows Peter (Robin Williams) as a grown man in need of a little of his old childhood magic. When his children are kidnapped by the nefarious Captain Hook (Dustin Hoffman), Peter must return to Neverland to rescue them, and to regain his sense of childlike wonder along the way.
There are quite a few familiar faces in Hook, including Julia Roberts as Tinker Bell, a young Gwyneth Paltrow as teenage Wendy, and even Phil Collins as a police inspector. If you have really sharp eyes, though, you might have found one of the young players in the little league scene early on in the film to be eerily familiar. No, your eyes weren't playing tricks on you — there's a reason why the kid's face rings a bell, and if that odd sense of familiarity grew even stronger once the film's villain appeared on-screen, then you're sneaking up on that reason.
The young actor's name is Jake Hoffman, and he's appeared in a number of movies and television shows, both as a child and as an adult. He also happens to be the son of Dustin Hoffman, who is one of the most distinctive-looking actors in the world even when heavily made up as Captain Hook. Here's why that little league player from Hook looks so familiar.
Jake Hoffman had appeared in one of Dad's movies previously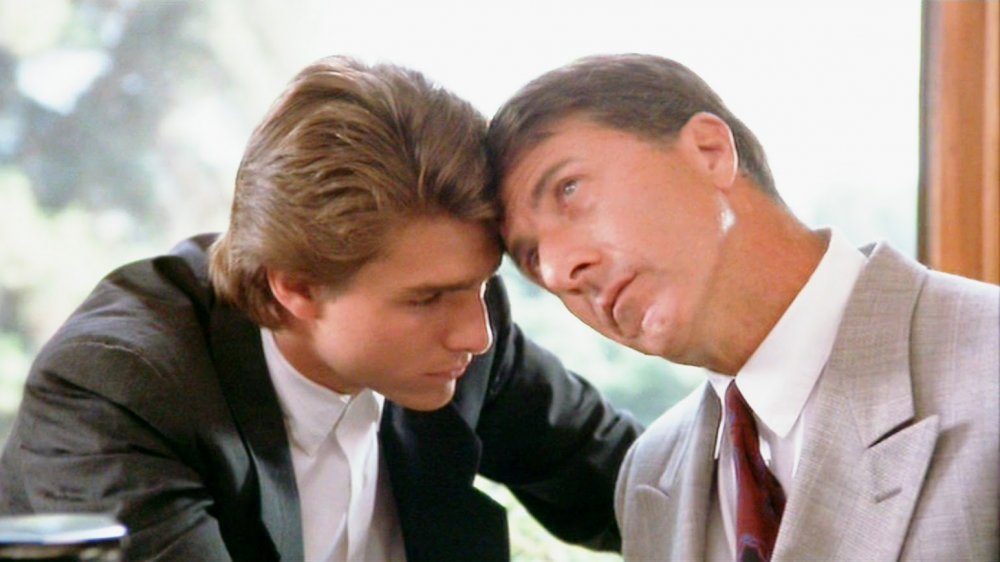 MGM/United Artists
Now, it's one thing to see young Jake onscreen and say to yourself, "Wow, that kid looks quite a bit like Dustin Hoffman."  If you're really observant, however, he might have looked familiar due to having popped up in one of dear old Dad's movies just a few years before his appearance in Hook. It was definitely a blink-and-you'll-miss-it kind of moment, but Jake showed up very briefly in 1988's Barry Levinson-directed Rain Man, the flick in which the elder Hoffman played an autistic savant slowly reconnecting with his estranged brother (Tom Cruise) while on a cross-country trip. Jake appears sitting at the counter during a scene in a diner, and he's credited as "Boy at Pancake Counter," which was actually his very first credit.
His cameos in Rain Man and Hook were his only acting gigs as a child, and his next role would be a small part in the 1999 drama Liberty Heights (also directed by Levinson), by which point he was a teenager. He then began to land small roles in feature films with almost clockwork regularity — and, unlike his dad, who is one of the best dramatic actors of his generation, the younger Hoffman seemed to lean toward goofy comedies.
Jake Hoffman popped up in several comedy features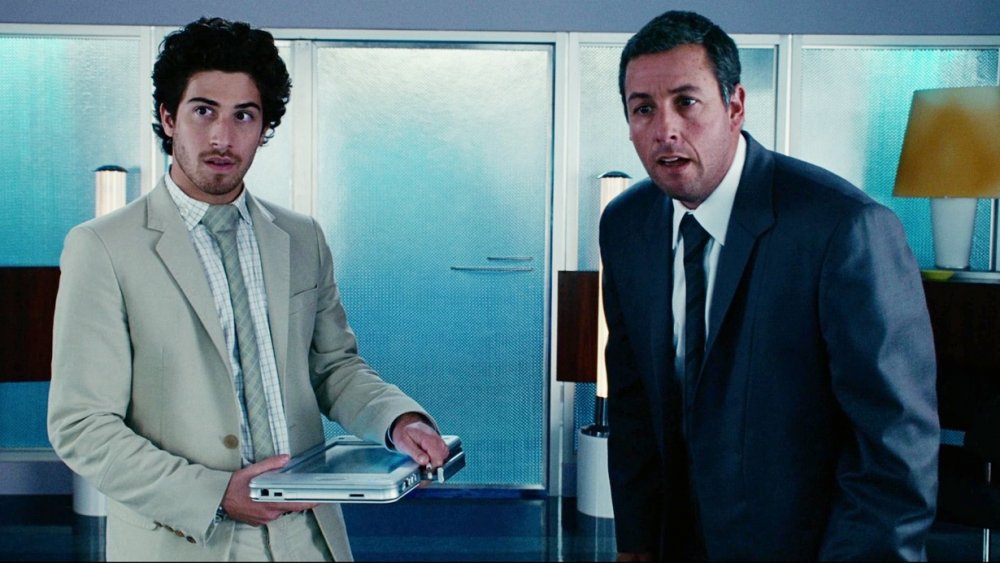 Sony Pictures Releasing
Hoffman next appeared in the underrated 2001 caper comedy Sugar & Spice, in which a pair of high school students named Jack (James Marsden) and Diane (Marley Shelton) — who you might have guessed are two American kids living in the heartland — fall on hard times. When Diane gets pregnant, her status as captain of the cheerleading squad and Jack's position as star quarterback of their school's football team don't help to pay the bills, so Diane recruits her fellow cheerleaders to help her rob a bank. Darkly hilarious antics, of course, ensue.
Hoffman followed up that flick with roles in the indie features Sweetie Pie and King of the Corner before appearing in David O. Russell's "existential comedy," I Heart Huckabees, which marks the only time he's shared the screen with his father. The elder Hoffman starred opposite Lily Tomlin as a detective hired to puzzle out the meanings of his clients' lives (it's a pretty weird movie). Subsequent feature roles for the actor included 2005's National Lampoon's Adam and Eve, 2006's Click with Adam Sandler, 2009's Rosencrantz and Guildenstern are Undead, and the 2010 dramedy 10 Years Later, which gave him his first lead. When he wasn't appearing in feature films, though, Hoffman was just as likely to pop up on the small screen.
Jake Hoffman has also had an enviable television career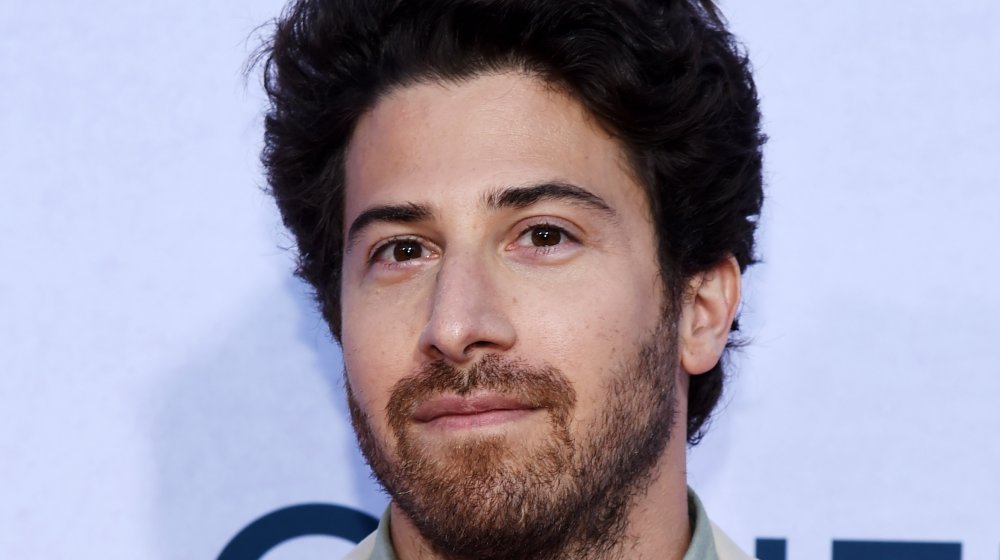 Amanda Edwards/Getty Images
Hoffman's TV career began with a two-episode stint as Lee on Undeclared in 2001; the Judd Apatow-created, canceled-too-soon sitcom helped make household names out of stars like Seth Rogen, Jason Segel, and Charlie Hunnam. Since then, he's racked up appearances on a rather eclectic collection of TV series: He guested as Jeff on the season 2 Arrested Development episode "Switch Hitter" (the one with the company baseball game), as "Club Guy" on the season 5 Californication episode "Boys & Girls," as Brent Bernstein on the season 1 Luck episode "Two Prized Colts Go Head to Head," and as Jack Raleigh on the season 4 Ray Donovan episode "Chinese Algebra."
More recently, Hoffman landed a three-episode stint on the excellent biographical Hulu drama series Wu-Tang: An American Saga, which centers on the rise and early successes of the legendary Staten Island rap crew Wu-Tang Clan. Hoffman portrays Steve Rifkind, a man without whom the Golden Age of Rap would have looked quite different. The founder of Loud Records, Rifkind was responsible for finding and breaking such iconic acts as Mobb Deep, Three 6 Mafia, Xzibit, Big Punisher, and (of course) the various members of the Wu-Tang Clan.
Hoffman's appearance in the streaming series might have been his most high-profile gig of 2019, if not for his small role in a historical drama by a filmmaker of some note. Sure, it's fair to say that the actor's filmography hasn't exactly made him a household name, but he does belong to an exclusive club of thespians who can say they have worked with the great Martin Scorsese not once, but twice.
Jake Hoffman appeared in two Martin Scorsese films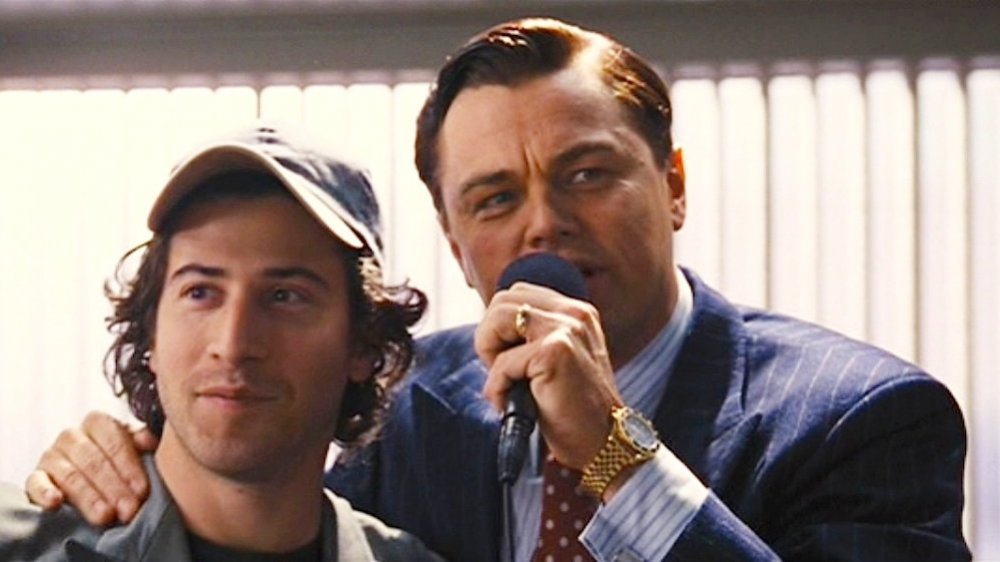 Paramount Pictures
Hoffman's first job in a Scorsese flick came with 2013's The Wolf of Wall Street, the completely bonkers biography of white collar criminal Jordan Belfort (Leonardo DiCaprio). Hoffman portrayed fashion icon Steve Madden, whose company was at the center of an illegal scheme by Belfort that netted the financier north of $20 million in a matter of hours, and resulted in federal authorities taking a long, hard look at his business dealings.
Scorsese then tapped Hoffman to appear in 2019's The Irishman, in which screen titans Robert De Niro, Al Pacino, and Joe Pesci, who came out of retirement to star in the film, appeared on-screen together for perhaps the final time. The story focuses on mob hitman Frank "The Irishman" Sheeran (De Niro), positing that he is the one responsible for the disappearance of Teamster boss Jimmy Hoffa (Pacino). Hoffman portrays Allen Dorfman, a close associate of Hoffa who was murdered in 1983 shortly before he was to begin a prison sentence.
Having a couple of Scorsese flicks on the old resume and being the son of a Hollywood legend seems likely to keep Hoffman's familiar face popping up on screens large and small in the future, and you'll be able to catch the talented actor in his next feature later this year. He'll appear in the romantic dramedy The Pleasure of Your Presence, the sophomore film from writer-director Amy Miller Gross, opposite 13 Reasons Why's Tom Everett Scott and The Baby-Sitters Club's Alicia Silverstone; while the flick has completed production, no release date has currently been set.