The Most Popular Movies On Netflix Right Now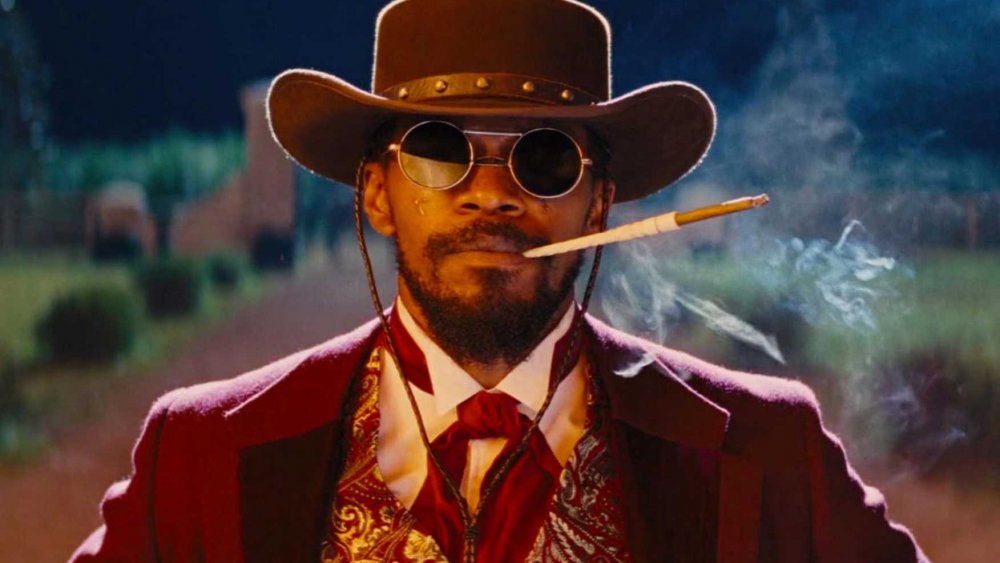 Columbia Pictures/Lantern Entertainment
While it's always better to have too many options than not enough, anybody who has spent an hour flipping through Netflix trying to decide on something to watch knows that the streaming platform's abundance of films can sometimes be a bit overwhelming. Thankfully, there are a number of ways to narrow down your choices. One of the best ways is to check out the current most popular films on Netflix. That whittles your choices down to the 10 movies people can't take their eyes off, and allows you the chance to join in on all the conversations surrounding the flicks. Talk about a win-win.
Whether you're in the mood for an action blockbuster or some wholesome family entertainment, the current batch of the hottest films on Netflix (as of April 30, 2020) has something to entice just about anybody. If you're scrolling through the list and still can't make up your mind, don't worry — we've got a breakdown of the top 10 films available to stream on Netflix to help you decide.
#10: The Incredibles 2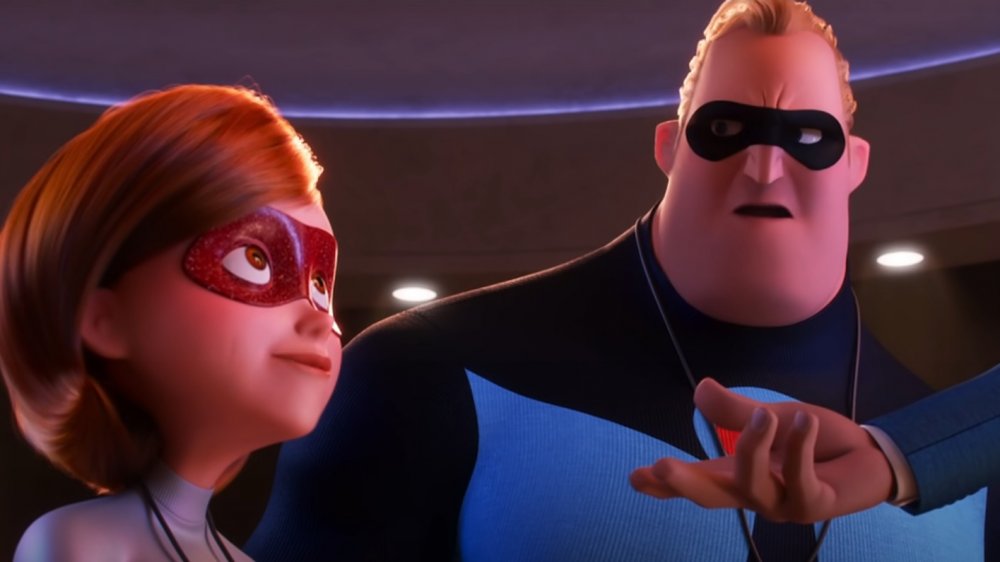 Pixar/Walt Disney Studios
It took over a decade for fans of The Incredibles to finally get a sequel about everyone's favorite superhero family. When Incredibles 2 finally released, it didn't disappoint. Back in 2007, writer-director Brad Bird told ComingSoon.net that he was interested in a sequel, but with one important stipulation: "I do if I can come up with a story that is as good or better than the first one." It may have taken 14 years, but the film's 94 percent RottenTomatoes score and $1.2 billion global box office haul proved that good things are worth the wait.
#9: Mirror Mirror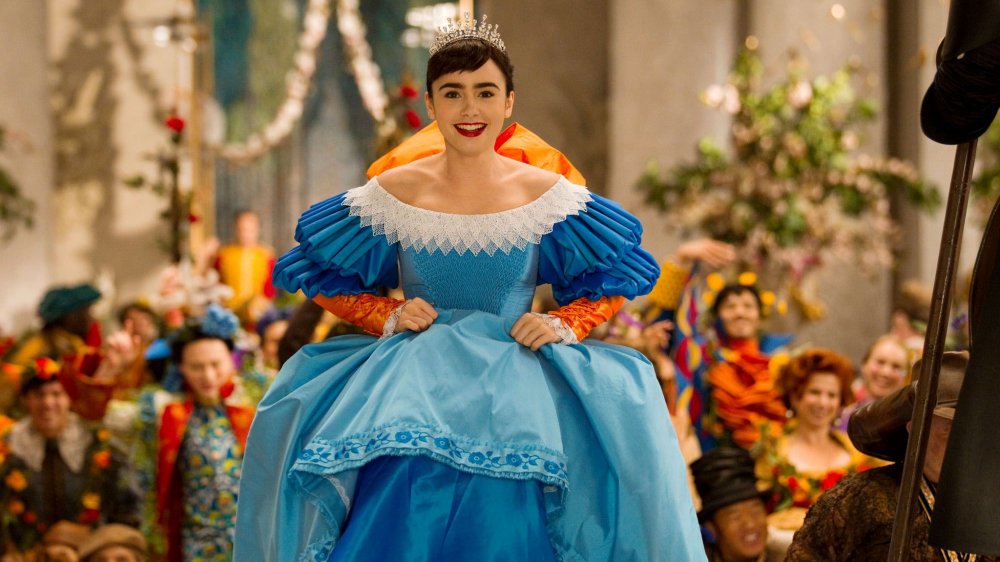 Jan Thijs/Relativity Media
If you don't remember Mirror Mirror, Tarsem Singh's 2012 adaptation of Snow White, it's likely because the eye-catching take on the age-old fairy tale was overshadowed by the release of the bombastic Snow White and the Huntsman that same year. Neither film was particularly well-loved by critics (Snow White and the Huntsman features some movie-ruining bad acting) – but Mirror Mirror's PG-rated charms and fanciful set and costume designs make it an enduring family-friendly staple. Bonus points for Lily Collins' performance as Snow and Julia Roberts' sympathetic take on the Evil Queen character.
#8: The Reliant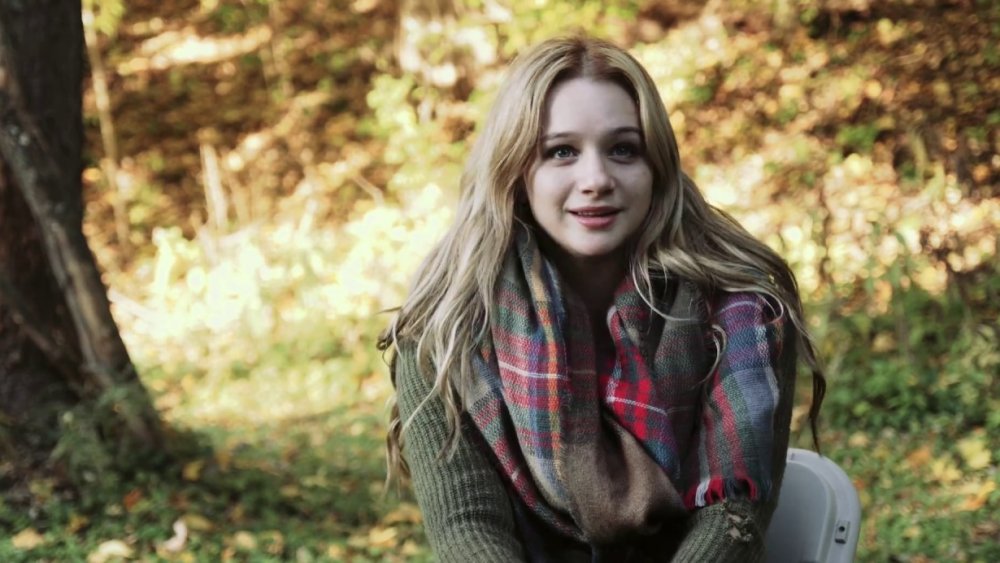 Studio City Pictures
If you happen to be on the hunt for a Christian-themed movie with an edge, then the Kevin Sorbo-starring flick The Reliant might be up your alley. Set during a time of civil unrest, The Reliant follows an American family who flee to the woods and must learn to protect themselves in a country with no law and order. Issues of self-reliance, the morality of violence, and faith come to a head as the family struggles with their new lives in a world they don't recognize.
#7: A Secret Love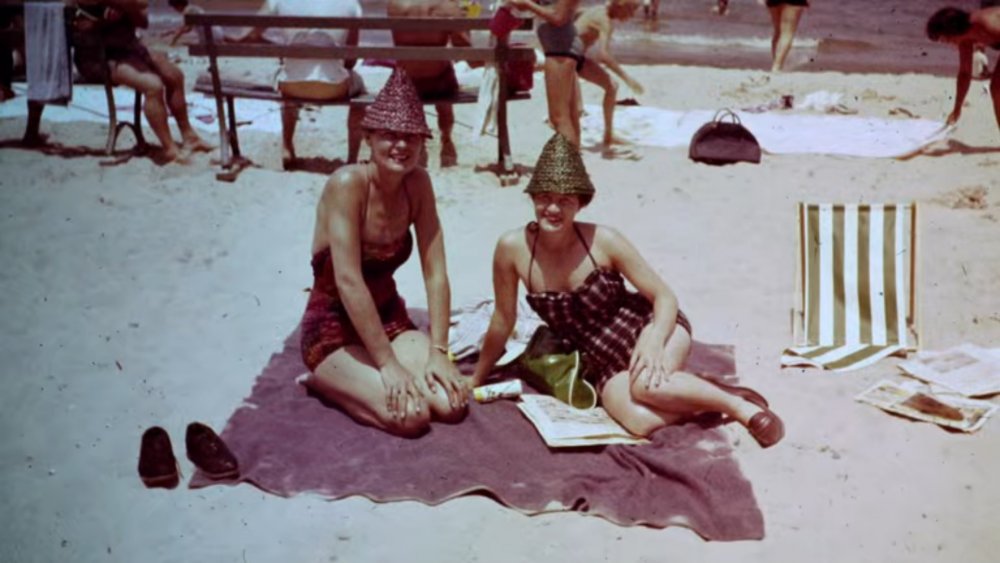 Netflix
Make sure to have some tissues on hand before starting the Netflix original documentary A Secret Love. The film examines the life of Pat Henschel and Terry Donahue, two women who kept their romantic relationship a secret from almost everybody in their lives for over 60 years. Through interviews with the two women, archival footage of their days playing professional baseball in the 1940s, and conversations with their family and friends, A Secret Love offers an intimate look at the love Pat and Terry maintained for one another throughout the decades.
#6: Battle: Los Angeles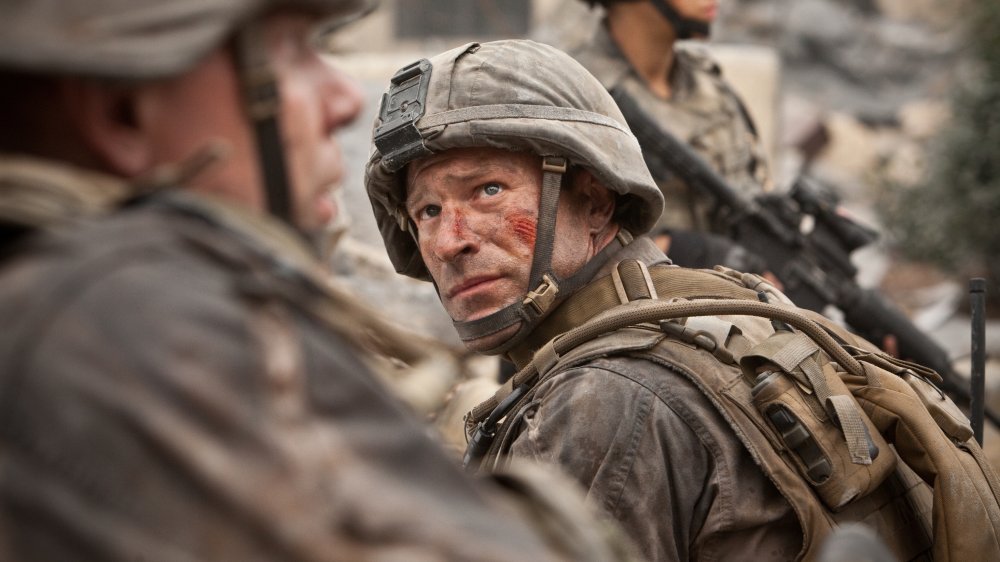 Sony Pictures Releasing
When Battle: Los Angeles was released in 2011, it was a box office success but a critical failure. However, now that it's on Netflix, viewers are rediscovering this gem of an action movie. 
Aaron Eckhardt and Michelle Rodriguez head the cast as Marine fighting to protect the city of angels from a sudden invasion of an unknown alien species. Director Jonathan Liebesman drew inspiration from gritty war movies like Saving Private Ryan and Black Hawk Down to give the film an air of authentic white-knuckle tension.
#5: Despicable Me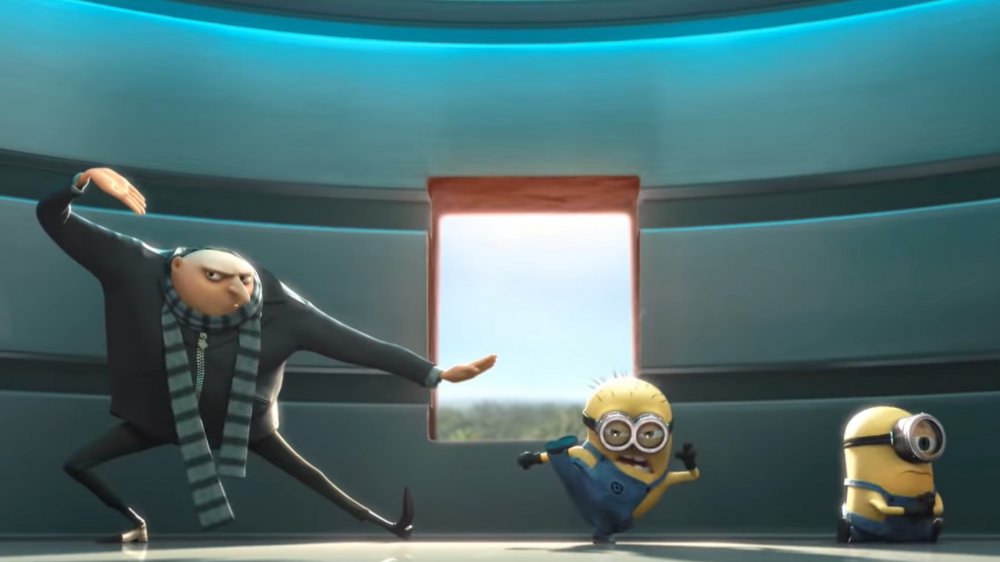 Universal Pictures
Ah, the film that launched a billion Minions memes. It's hard to imagine it, but Despicable Me started out life as the first animated film by NBC-owned Illumination Studios, and the directorial debuts of Pierre Coffin and Chris Renaud. The movie centers around the super-villain Felonius Gru (voiced by Steve Carell) as he attempts to out-do his rival by stealing the Moon (with the help of his Minions, of course). Along the way, Gru meets a trio of orphaned girls who change his life forever.
Two direct follow-ups and several billion dollars at the box office later, and Despicable Me has become one of the most influential movies of the last decade. With more sequels and prequels on the way — like Minions: The Rise of Gru – now's as good a time as any to see where the massive Despicable Me media franchise all began.
#4: Django Unchained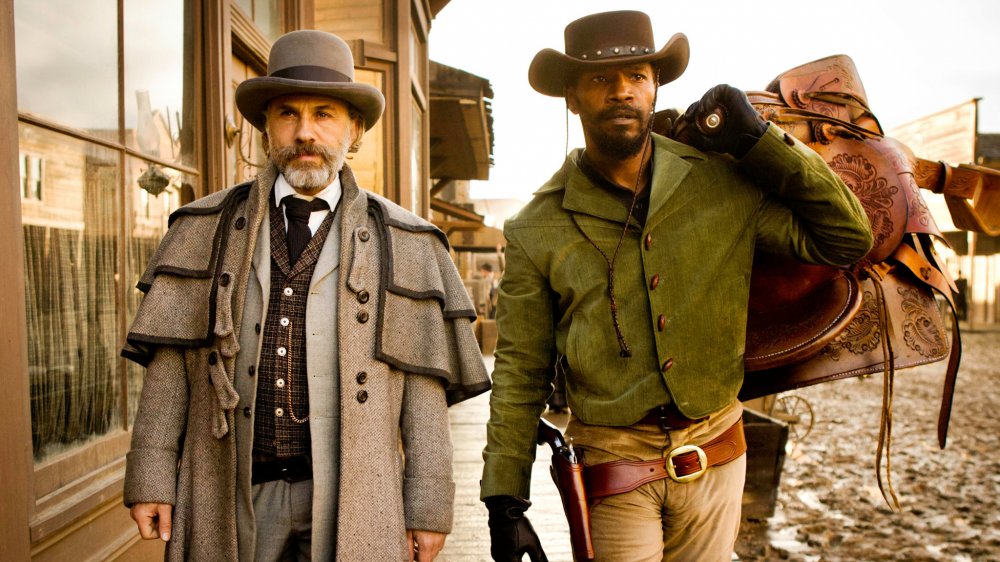 Columbia Pictures/Lantern Entertainment
Quentin Tarantino's eighth film — the bloody story of a runaway slave named Django Freeman (Jamie Foxx) out to emancipate his wife Broomhilda "Hildi" von Shaf (Kerry Washington) and get revenge on the men who kidnapped her — was added to Netflix in April 2020. Given its current popularity on the streaming platform, Django Unchained has clearly been causing just as much of a commotion now as it did when it released back in 2012. 
Leonardo DiCaprio and Christoph Waltz, who won an Oscar for his role as Dr. King Schultz, also star in what has come to be considered one of Tarantino's most controversial projects to date.
#3: The Willoughbys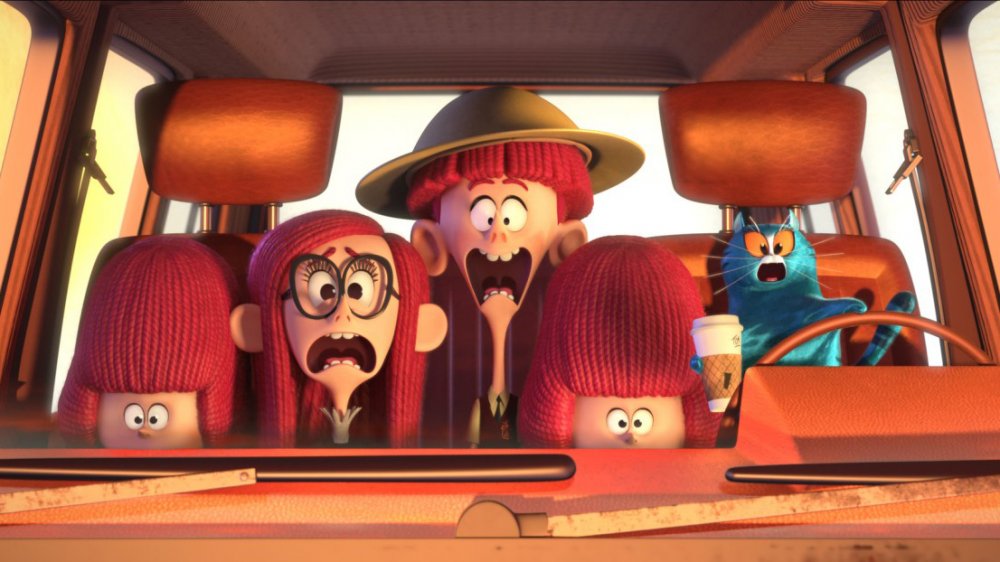 Netflix
Looking for something to stream on Netflix that will satisfy the whole family? Turn to The Willoughbys.
This Netflix original animated film is based on the Lois Lowry book of the same name, and features the voice talents of Maya Rudolph, Will Forte, Jane Krakowski, and Martin Short, among others. It focuses on a family of mischievous children who conspire to get rid of their neglectful parents by sending them on a deadly vacation. They then fall under the care of a loopy and loving babysitter, and end up on an adventure of their own.
#2: Murder to Mercy: The Cyntoia Brown Story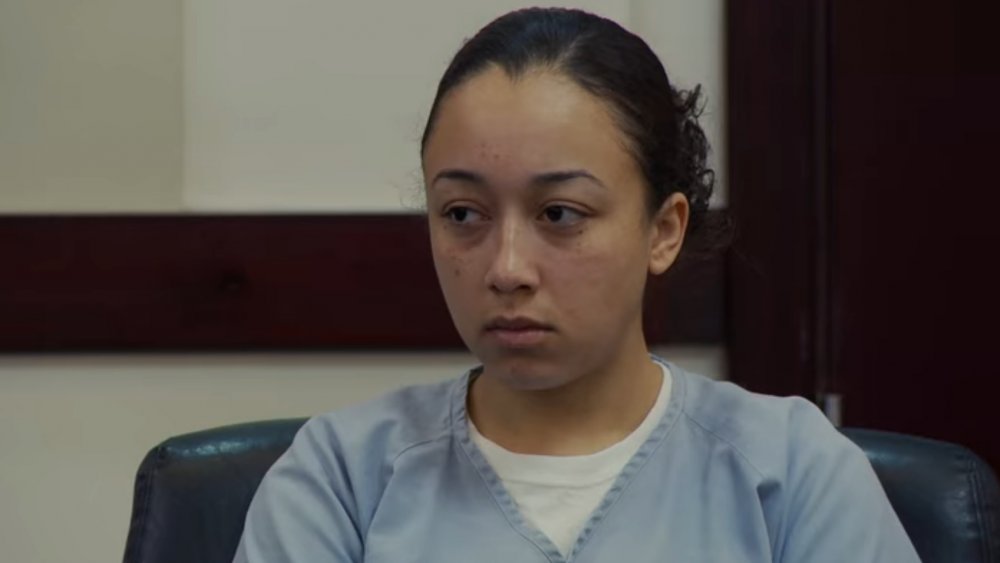 Netflix
While it may be a difficult watch, Murder to Mercy: The Cyntoia Brown Story is an important story that begs to be heard. Brown was just 16 years old when she was arrested for killing a man who had paid her for sex. Despite her pleas that she was acting in self-defense and the fact that she was a victim of sex-trafficking, Brown was charged with first-degree murder and sentenced to life in prison. This Netflix original documentary takes a hard look at the case, and Cyntoia's life in prison leading up to her release in 2019.
#1: Extraction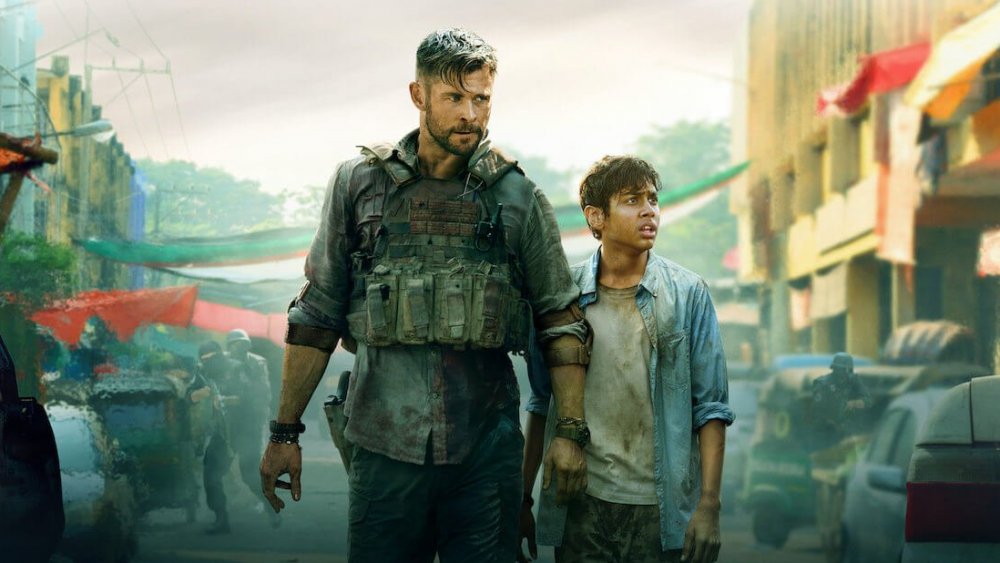 Netflix
It should come as no surprise that Netflix's latest hyped-up original film is currently topping the list of its most popular movies. Extraction stars Chris Hemsworth as Tyler Rake, a mercenary who embarks on an increasingly harrowing job on behalf of a crime kingpin to rescue his kidnapped son. When the mission goes sideways, Rake finds himself fighting to survive while being pursued across Dhaka, Bangladesh by rival drug lords and corrupt police. 
Although Extraction has courted some controversy, the film's charismatic leading man and gritty action are clearly drawing in viewers.