Incredibles 2: Early Reactions Call Sequel A 'Masterpiece'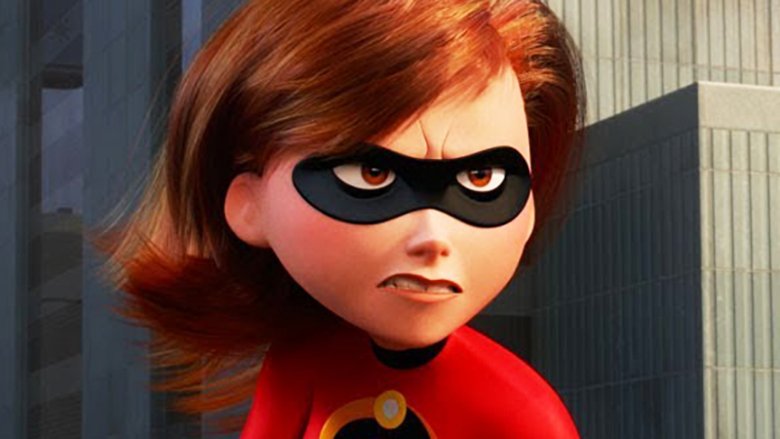 Fans have bided their time and bit their tongues for 14 years hoping to finally see Incredibles 2. With the sequel's stateside June 15 debut fast approaching and its international June 6 launch already here, first reactions to the film have rolled out — and they prove all that waiting was more than worth it. 
Incredibles 2 brings back voice actors Craig T. Nelson (Mr. Incredible), Holly Hunter (Elastigirl), Sarah Vowell (Violet), Samuel L. Jackson (Frozone), and John Ratzenberger (The Underminer), and introduces Bob Odenkirk as Winston Deavor, Catherine Keener as Evelyn Deavor, Sophia Bush as Voyd, and Isabella Rossellini as The Ambassador. The sequel sees Mr. Incredible and Elastigirl swapping superhero roles, with the former becoming a stay-at-home dad and the latter taking to the streets to save the city from a dangerous new threat. 
So how did the lucky few who caught Incredibles 2 ahead of time feel about the new characters and new story? We've got the scoop. 
CinemaBlend's Eric Eiseberg wrote on Twitter, "Wow!! Incredibles 2 is a blast. It does a great job building on the characters and the world, and it's super funny and action packed throughout. I had my doubts, but was thoroughly impressed. Will go down as one of the best titles of the summer."
Drew Taylor, an editor over at Moviefone, went so far as to call Incredibles 2 an out-and-out masterpiece: "It should surprise no one that #Incredibles2 is a flat out masterpiece — thrilling, moving and impeccably designed. Worth every second of the 14 year wait." Collider editor-in-chief Steven Weintraub echoed that sentiment, tweeting out, "So happy to report Brad Bird delivered a fantastic sequel to The Incredibles. Absolutely loved Incredibles 2. And @m_giacchino [Michael Giacchino's] score is, as always, awesome. Can't wait to see it again."
Slashfilm editor Peter Sciretta offered a balanced reaction to the film, applauding its "fantastic production design" and mentioning that Jack-Jack and Edna (voiced by Incredibles 2 director Brad Bird) are the standout characters, but also noting that the movie doesn't quite achieve everything the first one did. "Incredibles 2 ⁠is a serviceable sequel, a fun adventure but not on the same level of the original," he tweeted. "Jack-Jack and Edna steal the show, (please tell me they are making a short film with Edna babysitting Jack-Jack). Fantastic production design, another great score by @m_giacchino."
Chris E. Hayner of Gamespot felt differently, stating that Incredibles 2 "improves on practically everything from the original," and has a ton going for it despite being somewhat predictable. "Its visual style is stunning to look at, the characters are fantastic, and the adventure is a blast," wrote Hayner. "There's a little bit of predictability in the story, but I was so down for this ride."
Film and entertainment journalist and producer Simon Thompson stamped Incredibles 2 as a "worthy sequel to a tough act to follow," and listed all the things the flick gets right: "Incredibles 2 is a giddy, slick bundle of fun. The action set pieces are tasty, impressive, never over-egged. Plenty for kids and adults to get their teeth into and a few belly laughs too. The design, audio and visual, really make it pop. A worthy sequel to a tough act to follow."
At the time of writing, reviews for Incredibles 2 are under embargo, so it'll be a bit before we hear full-on reviews. Casual pre-release reactions generally align with the subsequent critical ones, but in some cases (like the celebrated-in-first-reponses Solo: A Star Wars Story that wound up failing hard at the box office), the two are vastly different. It's inevitable that some won't dig all Incredibles 2 has going on, but we have a good feeling the early applause here will only grow louder as the film nears its official premiere. 
All things considered, it seems Incredibles 2 lives up to its title: It's a solid sequel to follow the beloved original, it's filled with Parr family antics and superhero successes, and it's, well, incredible.