Why Nathan Brown From Upload Looks Familiar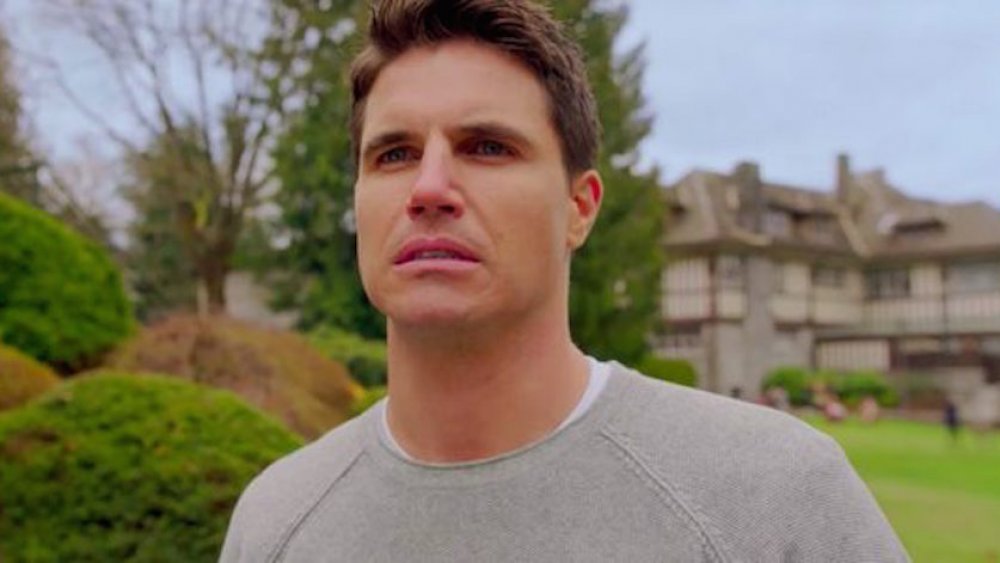 With the recent debut of HBO's Avenue 5 and Steve Carell's upcoming Space Force, there appears to be a bumper crop of quality science-fiction comedies beaming up to our television screens. Amazon is poised to become the latest distributor to jump on the bandwagon with their new high-concept laugher Upload, arriving May 1 on its Prime Video streaming platform.
In a concept that will be familiar to fans of the award-winning Black Mirror episode "San Junipero," Upload takes place in the not-too-distant future, where people have the ability to upload themselves into a curated afterlife. The plot follows Nathan Brown, a man who meets with an untimely demise and "uploads" into his own personal version of heaven. According to Deadline, Nathan meets Nora, a living resident who works a day job inside Nathan's digital afterlife. The story of Upload concerns both Nathan's efforts to adjust to his new world, removed from everyone he knows and loves, and Nora's mundane struggle to stay afloat in her real life, while she works alongside Nathan in the afterlife.
Starring opposite Andy Allo's (Chicago Fire) Nora is an actor who should look pretty familiar to fans of genre television. The leading role of Nathan is played by none other than Robbie Amell, a veteran of science-fiction TV and film.
Robbie Amell was a child star before he became a supervillain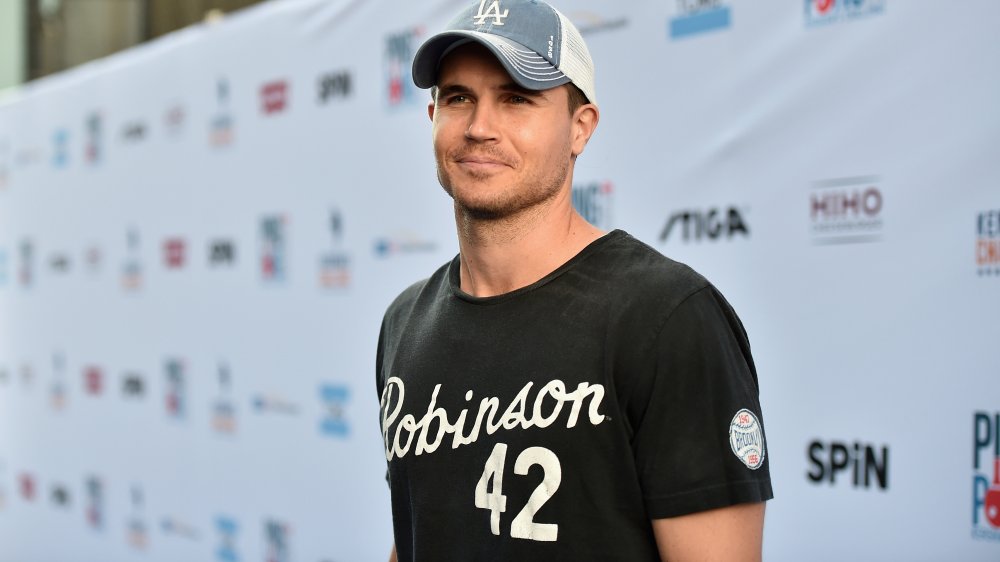 Alberto E. Rodriguez/Getty Images
If the name sounds as familiar as the face looks, it's because Robbie Amell is the cousin of Stephen Amell, known as the Green Arrow of the CW's sprawling DC Comics-based Arrowverse. Robbie was born in Toronto, where he started acting at the tender age of six. After earning his stripes performing on the stage in his native Canada, Amell landed a role in the high-profile sequel Cheaper by the Dozen 2, where he got the chance to perform alongside major Hollywood stars like Steve Martin, Bonnie Hunt, Tom Welling, and Hilary Duff.
After that first feature film appearance, he went on to play the role of Max on 17 episodes of Life with Derek, a part that led to guest spots on CBS' long-running How I Met Your Mother and ABC's Brothers & Sisters. In 2008, Amell got his first featured role on a series playing Jimmy Madigan on True Jackson, VP. The Nickelodeon comedy ran for three seasons, and offered Amell a major springboard into the world of network television.
Amell enjoyed guest spots on some of the most popular shows of the 2010s, including CSI: NY, Pretty Little Liars and Mike Kelly mystery series Revenge. Around the same time, he also made appearances on the less successful Alcatraz and 1600 Penn. It was at this point in his career that Amell made the head-first leap into the world of science-fiction television.
Robbie Amell has serious science-fiction bona fides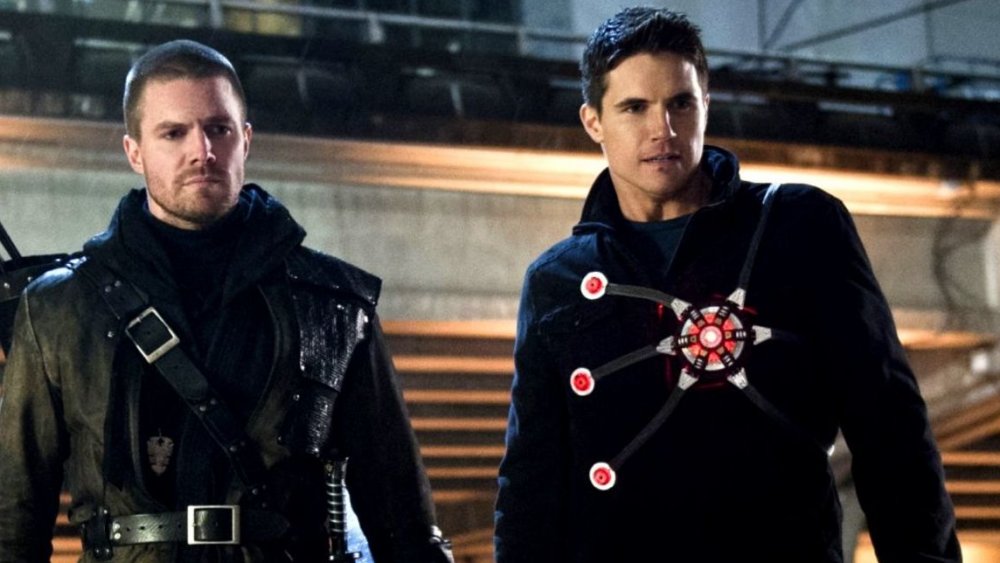 Amell's first major sci-fi opportunity came with the role of Stephen Jameson on the CW's short-lived superhumans-on-the-run series The Tomorrow People. The show only lasted for one season, but Amell's performance as the series' leading man ensured that Hollywood would come knocking with similar projects soon. In 2014, Amell joined his cousin Stephen in the DC Universe, playing Ronnie Raymond, the alter-ego of the villainous Firestorm/Deathstorm. Amell's Raymond went on to appear in ten episodes of The Flash over three years.
On Fox's 2016 X Files revival, Amell portrayed Agent Nathan Brown — the "New Mulder." Amell's Brown only appeared on three episodes of the uneven re-launch, but soon after Fox pulled the plug he moved on to another reboot — Netflix's 2018 adaptation of Lemony Snicket's beloved A Series of Unfortunate Events.
After concluding his short arcs on X-Files and Unfortunate Events, Amell returned to the world of feature films to star in the sci-fi thriller Code 8, a Netflix-backed expansion of an independent Canadian short film of the same name. In Code 8, Amell once again joined his cousin Stephen, as well as Laysla de Oliveira, an actress who recently made a major splash as the evil Dodge on Netflix's Locke & Key.
With the imminent launch of Upload, it looks like Amell has found another science-fiction world to inhabit. It likely won't be his last.