Why Maddy From Code 8 Looks So Familiar
In April 2020, a little-known, Canadian-made science fiction movie called Code 8 hit Netflix, and immediately dominated the streamer's servers, jumping to the top of the "most watched" list. Co-written and directed by Jeff Chan, it's a remake of the filmmaker's 2016 short film of the same name. The full-length version of Code 8 is set in the near future, in a world where the public has recently become aware that certain individuals possess superhuman abilities — "Powers," as they're called in the film's parlance. In response, the government passes a law requiring all such super-humans to register themselves and their abilities on a national registry. (That same government then leverages the Powers to usher in a new industrial revolution driven by centralized exploitation of the super-powered and their super-powers.)
Stephen Amell, best known for his years starring on the CW's Arrow, heads up the cast as a Power-possessor named Garrett, but the breakout star is the actress who plays Garrett's pyro-kinetic partner in crime, Maddy. That's Laysla De Oliveira, and if she looks familiar, it's probably from her work in audacious genre fare not unlike Code 8.
She was the well-dwelling demon on Locke & Key
Before she hit laptop and TV screens as heat-wielding Maddy in Code 8, Laysla De Oliveira was best known for her role as another not-quite human in a different Netflix series set in a heightened, alternate reality where magic is real. She steals lots of scenes (as well as plenty of enchanted, powerful keys) in the Netflix series Locke & Key.
De Oliveira's character, Dodge, is the principal antagonist of the show, based on the beloved comic series by Joe Hill and Gabriel Rodriguez. However, due to the requisite morphing mechanics of one of magical keys in question, the Identity Key, the demon Dodge could be portrayed by multiple actors as Locke & Key's plot unfolds. But De Oliveira shines (and frightens) in some pivotal moments in the series' first season. In addition to charming and conning lonely Bode Locke (Jackson Robert Scott) into breaking her out of her well house prison to begin anew her reign of terror, viewers learn she also used her feminine wiles to — spoiler alert! — trick troubled high schooler Sam Lesser (Thomas Mitchell Barnet) into murdering sweet dad Rendell Locke.
She was in a Stephen King movie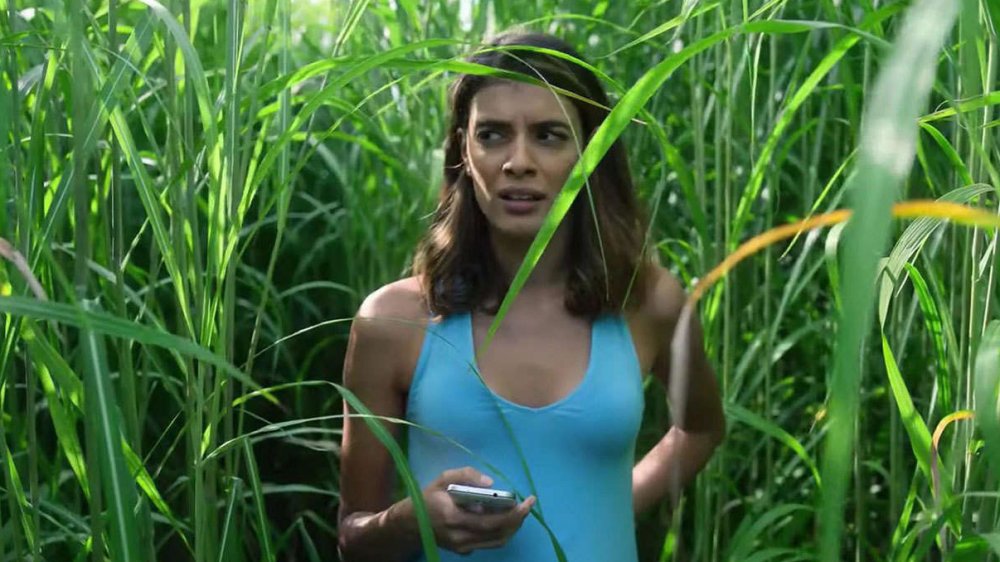 Laysla De Oliveira is quickly becoming a Netflix darling, a go-to star for movies and shows the streamer selects or produces. De Oliveira landed one of her first major film roles in the 2019 horror movie In the Tall Grass, released exclusively by Netflix. In the project, based on a novella by Stephen King and Joe Hill (also the co-creator of Locke & Key), De Oliveira plays Becky DeMuth, six months pregnant and on her way with her brother to live with her aunt in California, only to get sidetracked along the way by the creepy cries of a boy named Tobin during a stop near a creepy field. That sets off a whole host of horrors for Becky, who at various times in the film is a corpse, a ghost, and her own self-assured protector who fends off some truly evil villainous forces. While the film received middling reviews from critics (it earned a 37 percent on Rotten Tomatoes), it at least proved that De Oliveira was a star on the rise, and a talent who could anchor a big project.
She's done a lot of short gigs on memorable TV shows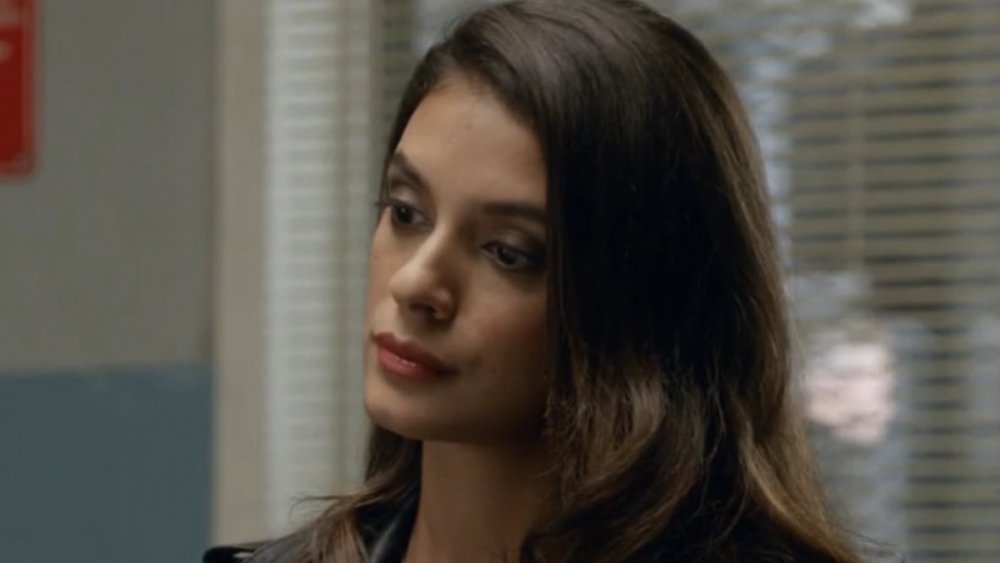 While Laysla De Oliveira was lucky enough to score two big, breakout roles in 2020, she's been steadily working as an onscreen talent for nearly a decade, honing her skills and building her resume with small parts in episodic television. Her first-ever screen credit: guest-starring on a third-season episode of the USA crime drama Covert Affairs in 2012, alongside Piper Perabo of Angel Has Fallen and Coyote Ugly. A year later, De Oliveira returned to USA, portraying a character named Bettina on an episode of the espionage series Nikita. Seemingly finding at least one career niche in genre television, De Oliveira later starred as a villain on one episode of the CW zom-com iZombie, and three episodes of Fox's X-Men-adjacent superhero show The Gifted. Inadvertently preparing for her roles as both Dodge and Maddy, De Oliveira played a young mutant with the uncanny ability to create glowing orbs of light, who escapes from her unjust confinement in a mental institution.
She starred in some well-received indie movies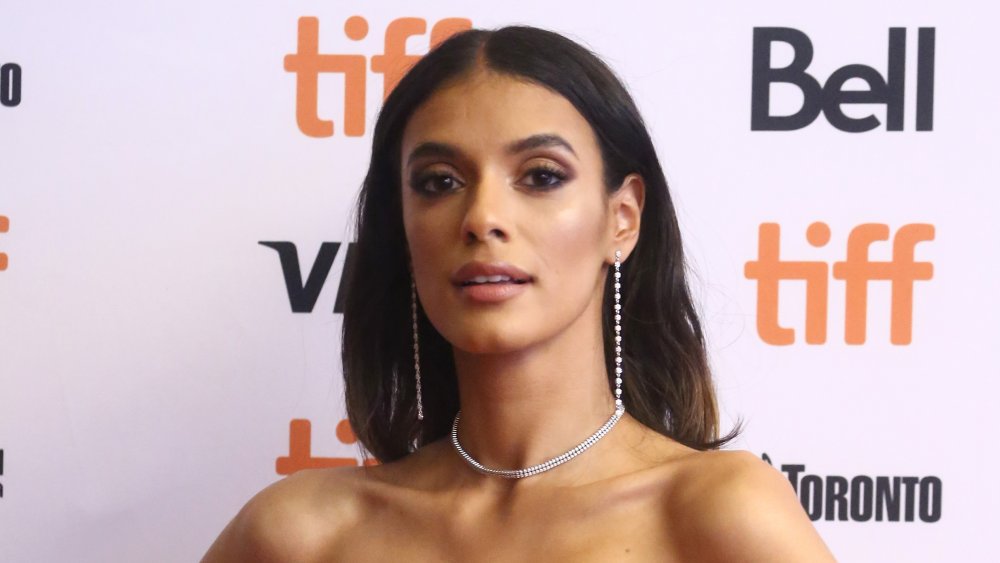 Tommaso Boddi/Getty Images
But Laysla De Oliveira doesn't only make horror, sci-fi, fantasy, and various other combinations thereof. She's appeared in several thoughtful and acclaimed indie movies that take place in normal realities where regular, non-powerful human beings are just trying to deal. In 2018, De Oliveira anchored Acquainted, a drama about two old sort-of-friends who reconnect and are left questioning their pre-existing romantic entanglements. (The movie won the award for Achievement in Filmmaking at the Mammoth Film Festival.) A year later, De Oliveira showed off her acting chops again in Guest of Honour by Academy Award-nominated Canadian writer-director Atom Egoyan, De Oliveira starred as Veronica, a wrongfully convicted woman desperately haunted by her past. (The film did well on the festival circuit, nominated for Best Canadian Feature at the Toronto International Film Festival.)
While film buffs might be familiar with those films, parents might notice De Oliveira from her work in slightly fluffier fare, such as the 2016 American Girl-doll-based movie Lea to the Rescue.
She started out as a model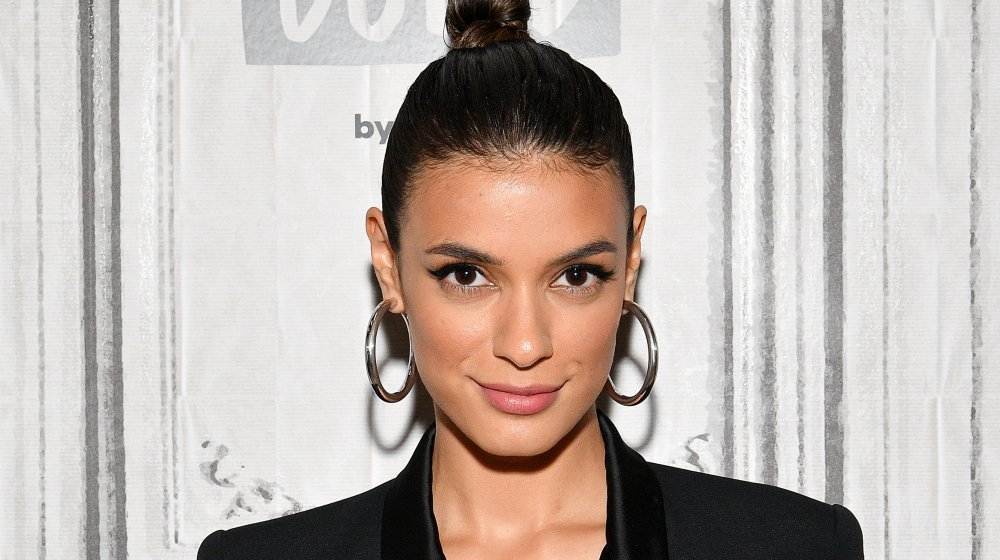 Dia Dipasupil/Getty Images
Like many if not most actors and actresses, Laysla De Oliveira is conventionally attractive. Unlike a lot of her colleagues, however, De Oliveira was deigned by the powers that be to be good-looking enough to be a professional model. So if she looks familiar to someone who has never seen her in any role besides the fiery Maddy in Code 8, it could be that her face made an impression from a magazine spread or advertising campaign from a decade ago. De Oliveira, who was born in Canada to two Brazilian immigrant parents, started her career as a paid pretty person at the age of 14. "I was found on the street by an agency," she told the Brazilian website Extra. "I just didn't know that this could be a job, a career." So, while taking acting classes in Toronto, De Oliveira modeled a bit — and she still does, for outlets like Who What Wear and 1883 when promoting her current projects.