Here's What We Know About Josh Holloway's Yellowstone Character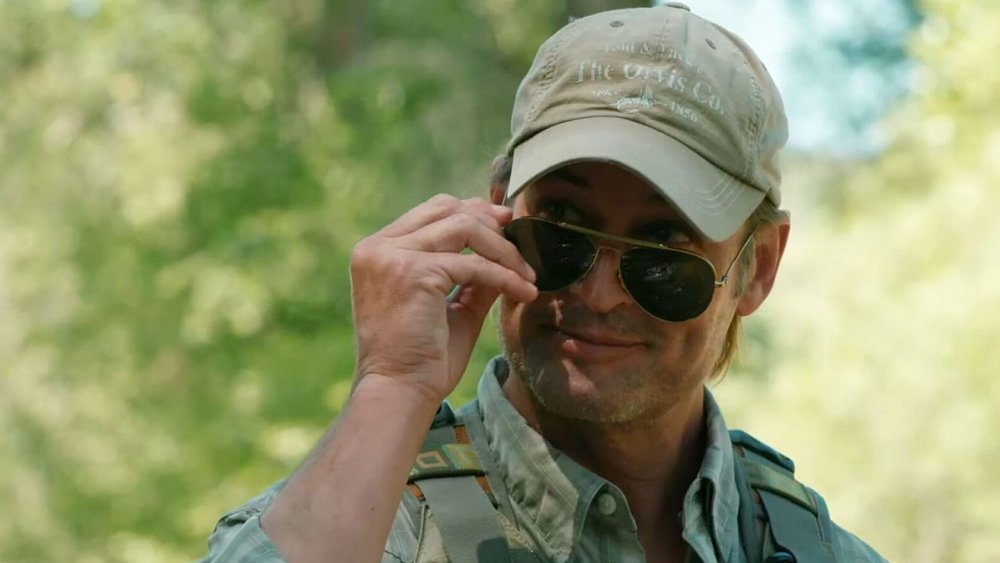 It's been nearly a year since Paramount Network's Western drama Yellowstone aired its white-knuckle season 2 finale, and we still haven't quite caught our breath yet. Regardless, the series' hotly-anticipated season 3 premiere is already on the horizon. With so much uncertainty remaining for the Duttons, we really have not a clue what to expect when the new season of Yellowstone finally arrives.
If there's one thing we do know, it's that after the bloody events of that second season finale, there will be more than a few new faces orbiting the Yellowstone Dutton Ranch in the show's third run of episodes. Perhaps even more certain is that the new characters will invariably have eyes on claiming the coveted land that papa John Dutton (Kevin Costner) and his wily crew of ranchers call home.
For those new to the Yellostone fray, that fictional ranch is noted as the largest working ranch in America, and happens to share a border with the titular national park. As such, it's become quite the prime target for developers and politicians alike. 
It's also been the cause of serious bloodshed whenever an outsider tries to claim it for their own. As such, any new face in Yellowstone tends to be met with requisite distrust. That's especially true if said face is as sly and chiseled as Josh Holloway's. The former Lost star has, of course, frequently played the part of "handsome devil" over the years, but it appears he'll do so again as Roarke Morris in the new season of Yellowstone. And as Holloway's character nears his debut, Yellowstone fans are itching to learn as much about him as possible. 
To date, however, not much is known about Morris. In fact, the only concrete info we have so far is that Josh Holloway's Yellowstone character is an ambitious hedge fund manager with big plans for Big Sky Country.
There are a few nuggets about Josh Holloway's Yellowstone's character out there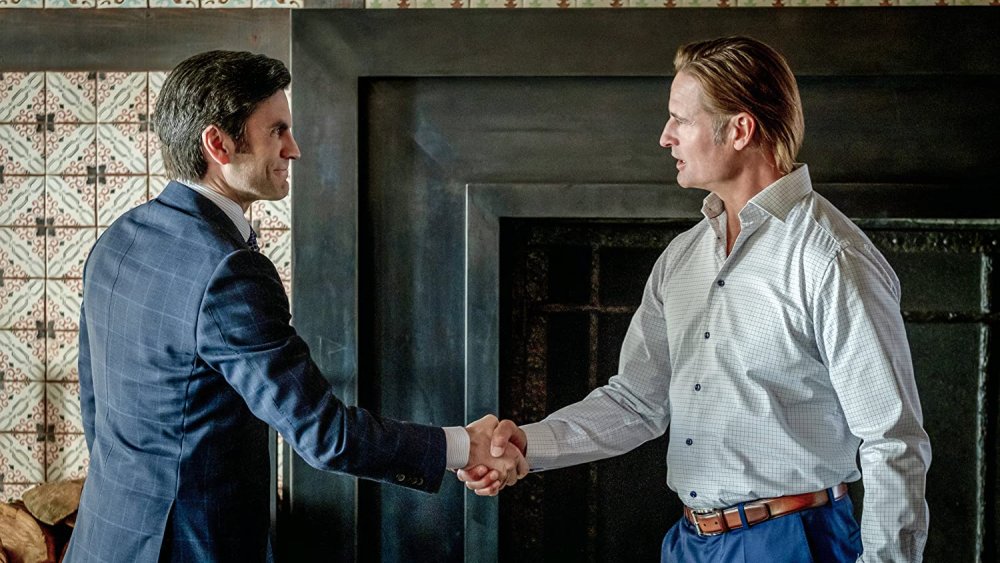 While series creator Taylor Sheridan and the rest of the Yellowstone team remain tight-lipped about exactly who Josh Holloway's character is, and what he wants in Montana ranching country, they have let slip a few tasty nuggets about the character ahead of season 3's premiere. Through the release of a handful of behind-the-scenes photos, we know that whatever Roarke Morris is doing, it will put him in direct contact with Jamie Dutton (Wes Bentley). And if you've been following Yellowstone from episode 1, you know that given Jamie's background, there's really no telling what sort of side-dealing shenanigans Morris might lead him into. 
Of course, given Jamie's fierce efforts to win his father's respect, turning him may prove a little harder than expected. Either way, you can be certain Roarke Morris is going to leverage everything he can to try and enlist the Dutton who, at least on paper, has a few damning looses ends dangling in the narrative breeze.
Perhaps the most revelatory information about Josh Holloway's Yellowstone character was revealed in the recent release of a season 3 teaser video meant to introduce Roarke Morris to the masses. This video finds the character trading barbs with Yellowstone's toughest cookie, Beth Dutton (Kelly Reilly). And while there's not a ton of info revealed about Morris, we do come to learn that he prefers fly-fishing to golfing, and that he's a Montana local whose family owns the Crosscreek Ranch about five miles up river from the Duttons. 
We can also glean that he fancies himself a smooth talker as he tries to win over the tough-as-nails Beth. To that point, it certainly appears the character will spend some time attempting to sway her affections as the season unfolds, and we really cannot wait to see how poorly that's sure to go for Yellowstone's newly-minted "handsome devil."