Why Rachel From Waco Looks So Familiar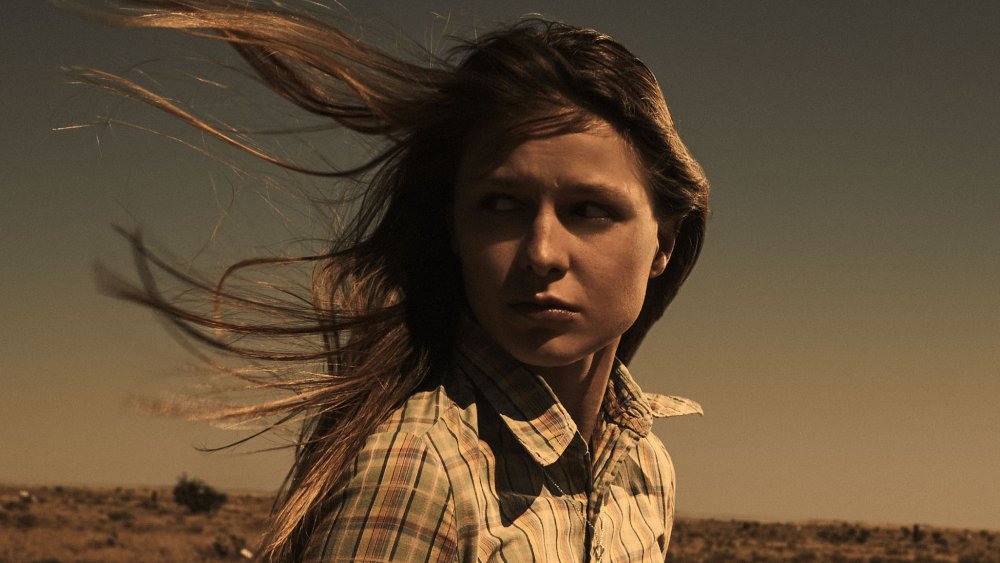 The dramatic miniseries Waco made waves in 2018 when it premiered on the 25th anniversary of the horrific event that inspired it: the end of the weeks-long joint ATF and FBI siege of Mount Carmel Center in Waco, Texas. Nearly 80 men, women, and children died as the result of a massive fire on the compound in 1993. At the heart of the tragic turn was David Koresh, the self-appointed prophet who led the religious community that had begun hoarding illegal weapons, prompting the attention of the federal agencies.
The Paramount Network's series boasts an impressive list of heavyweight dramatic actors, first and foremost starring Taylor Kitsch as David Koresh. David's wife, Rachel, is a lesser-known figure in the story, as much of her life was kept secret from the world. You might not have caught on right away to who was behind the role in the miniseries, given the radical difference in tone and themes, but the woman on screen — Melissa Benoist — has quite an impressive resume behind her you'll definitely recognize. Here's why the woman who played Rachel Koresh in Waco feels so familiar.
Television's super-est girl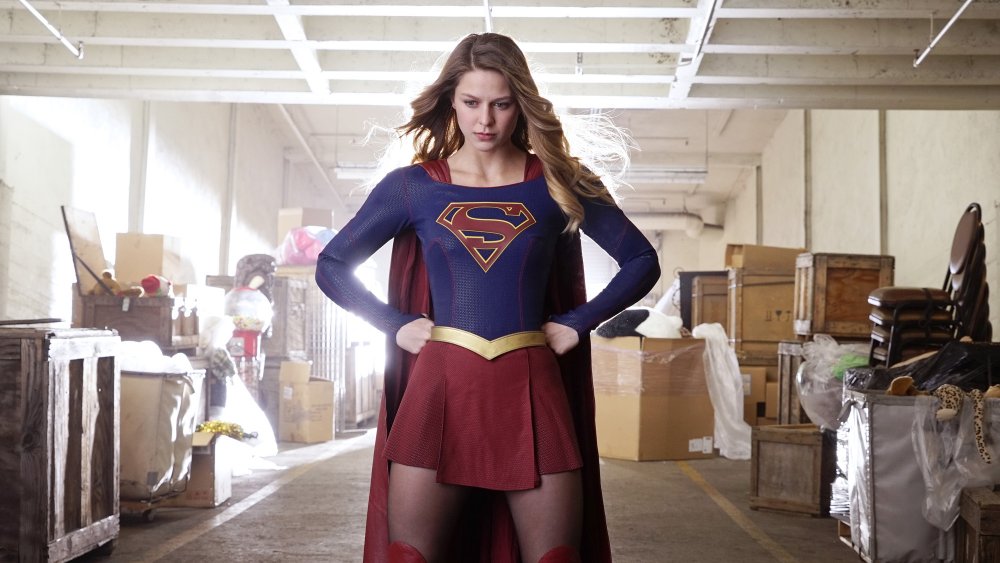 It's understandable if you didn't immediately recognize Benoist — most would be much more used to seeing her as bubbly, bright-eyed, and boisterous Kara Danvers, a.k.a. Supergirl, on the CW. Since 2015, she's been the foremost face of the CW's massive Arrowverse television series lineup alongside Stephen Amell as Green Arrow. You name the DC show besides her own self-titled Supergirl, she's been on it: Arrow, The Flash, Legends of Tomorrow. She also portrayed her villainous extra-universal alter ego, Overgirl, for the "Crisis on Earth-X" Arrowverse crossover.
In taking the role as Rachel for Waco, Benoist described herself to Collider as fortunate for the timing working out against her very, very busy superhero schedule: "[T]here were a lot of logistical challenges. There was a finite amount of time, and somehow, it just fit. I was lucky that it worked out the way it did." It's a radically different kind of character, and that personality departure was intentional on Benoist's part. "[The difference] certainly was a part of the appeal. I was initially just fascinated by the Branch Davidians," she explained. "This doesn't really apply to Rachel Koresh because she was born into the church and that was all she had ever known, but I was fascinated by the psychology of how people get to that place — a place like Mount Carmel and an FBI stand-off for 51 days. That was the initial appeal." That appeal turned into brilliant work, since Waco went on to be nominated for three Primetime Emmys, but she confessed that the dark and violent themes of the miniseries did present a surprising transitional period upon returning to Supergirl. Not that anyone can blame her; it's a testament to her skill as an actress to have the wherewithal for both characters.
Don't forget about Glee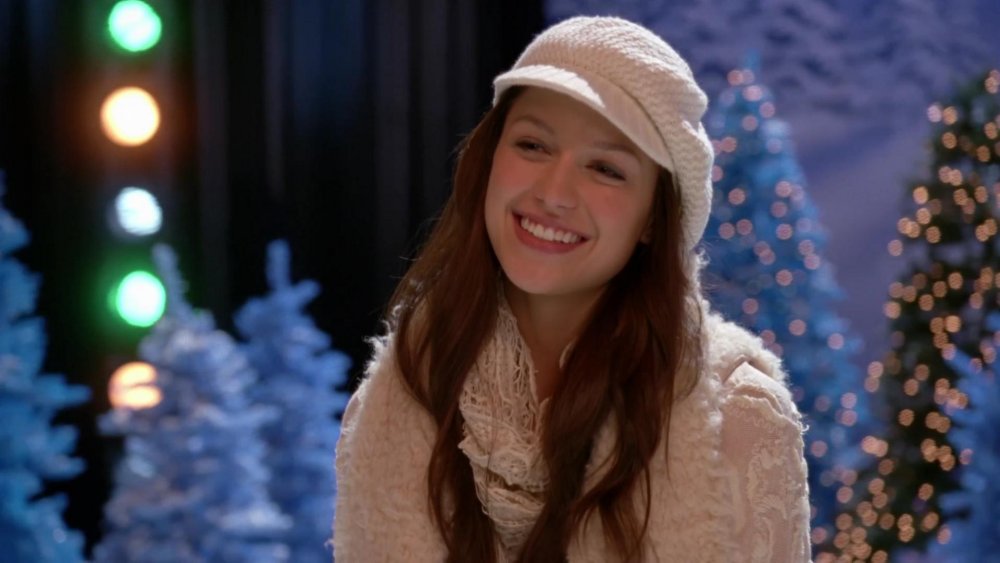 Benoist's time as Supergirl obviously overshadows the rest of her CV in terms of household name status, but basic cable superheroes may or may not be your thing. Everybody who had a pulse in the early 2010s, however, remembers Glee. We wouldn't blame you if the nitty-gritty details of the cast has slipped from your memory banks since the show's been off the air for a while now, but Benoist appeared for a few seasons as Marley Rose, the daughter of one of the lunch ladies at McKinley High. 
Her character aspires to be a singer-songwriter, and some of her songs are performed during the fourth season; her peak appearances occurred in season 5 when she was promoted to series regular. In total, Benoist was featured in 15 solo performances within the musical-centric narrative. She did not return for Glee's sixth and final season, however, because she had landed the role of a lifetime in — you guessed it — Supergirl. Benoist was invited back for the big, splashy series finale of Glee in 2015, but her leading-role schedule simply didn't allow for it.