Darren Criss Cast In The Flash/Supergirl Musical Crossover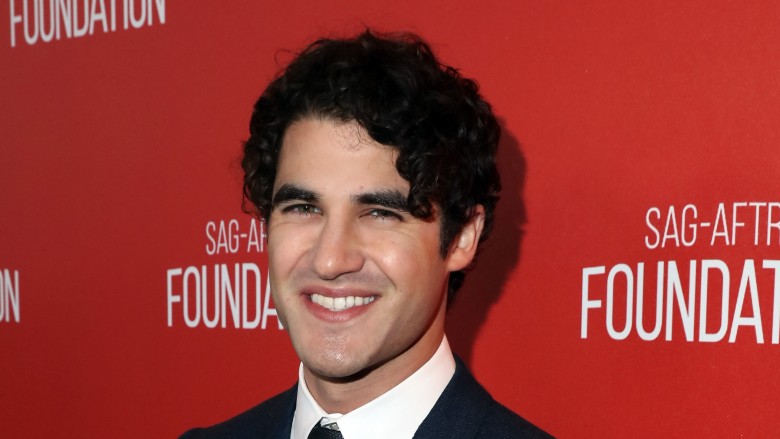 Getty Images
Darren Criss has been cast as Music Meister in the upcoming The Flash/Supergirl musical crossover episode, TVLine reports.
The singer and actor has already been an on-screen companion of both The Flash and Supergirl, appearing on the FOX hit Glee with Grant Gustin and Melissa Benoist. Criss has also shown off his singing skills on Broadway, starring in How to Succeed in Business Without Really Trying and Hedwig and the Angry Inch.
Music Meister is a DC villain who uses his singing voice to hypnotize people. He was voiced by Neil Patrick Harris in the animated series Batman: The Brave and the Bold, but has yet to appear in a live-action iteration.
"With our Flash and our Supergirl being Glee alums, how could we not have them go up against another Glee favorite like Darren Criss?" executive producer Andrew Kreisberg told TVLine. "We have been blown away by his talent over the years and we can't wait to see what he brings to the Music Meister."
Criss' casting shouldn't come as much of a surprise to The Flash fans. Gustin told Entertainment Tonight in 2015 that, should there be a musical episode, he wanted Criss to appear.
"I'm like, 'Dude, we gotta get [Criss] on this show, we gotta get you in on this thing,'" he said. "I don't know in what capacity but he's got to."
The two-part crossover, which begins March 20, features musically talented Arrow-verse stars Gustin, Benoist, Jeremy Jordan, Jesse L. Martin, Carlos Valdes, Victor Garber and John Barrowman.
The episode will be directed by Dermott Downs. Supergirl's David Harewood and Chris Wood will also appear, though they won't sing.
While we wait for the episode to air, check out what the cast of The Flash should really look like based on the comic books.