Why Kate From The Turning Looks So Familiar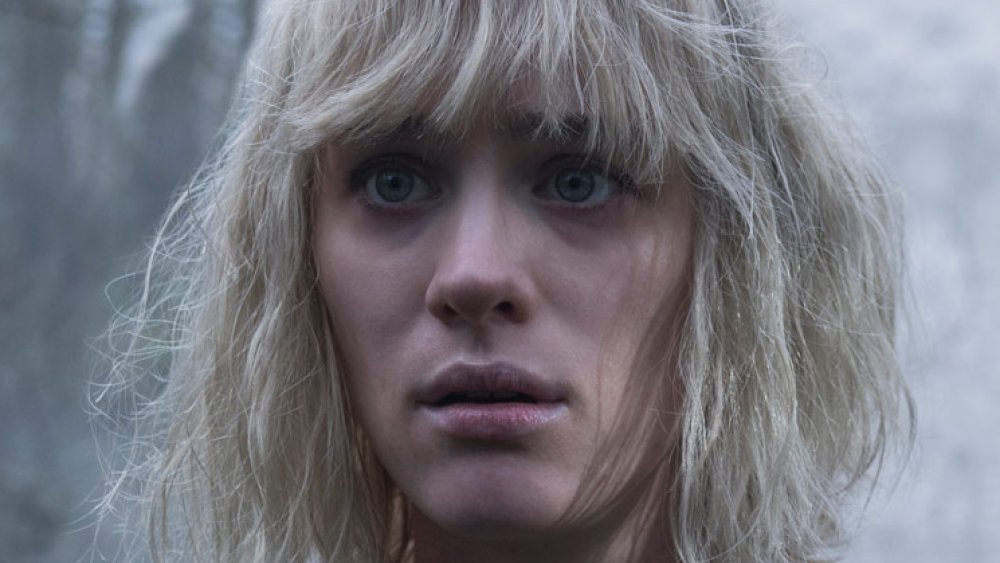 Classic Gothic literature can make intriguing source material for a modern horror movie. Take 2020's The Turning, a modern-day take on Henry James' The Turn of the Screw filled with all new twists and turns. This frightening tale is the story of Kate Mandell, a young woman who takes a job as a nanny and tutor at the beautiful and mysterious Fairchild Estate, located in an isolated, remote part of the countryside. When Kate meets her two young wards, Miles (Stranger Things and It star Finn Wolfhard) and Flora (The Florida Project's Brooklynn Prince), all seems well... at first. Before long, Kate is visited by frightening visions of former caretakers, tutors, and nannies, and realizes that what happened at the house before her arrival might be much more sinister than she ever anticipated.
Playing the lead in a horror movie can be a big undertaking for a young performer, but luckily, the actress chosen to play Kate was more than up to the task. Canadian actress MacKenzie Davis was eventually cast after the film spent some time in development hell. Clearly, she was the perfect choice, with reviews praising her convincing yet dramatic performance.
If you've seen Davis in any of her previous projects, it should come as no surprise that this versatile and talented performer was up to the task. From romantic comedies to prestige television dramas to huge blockbusters, here's where you've probably seen MacKenzie Davis before.
How MacKenzie Davis got her start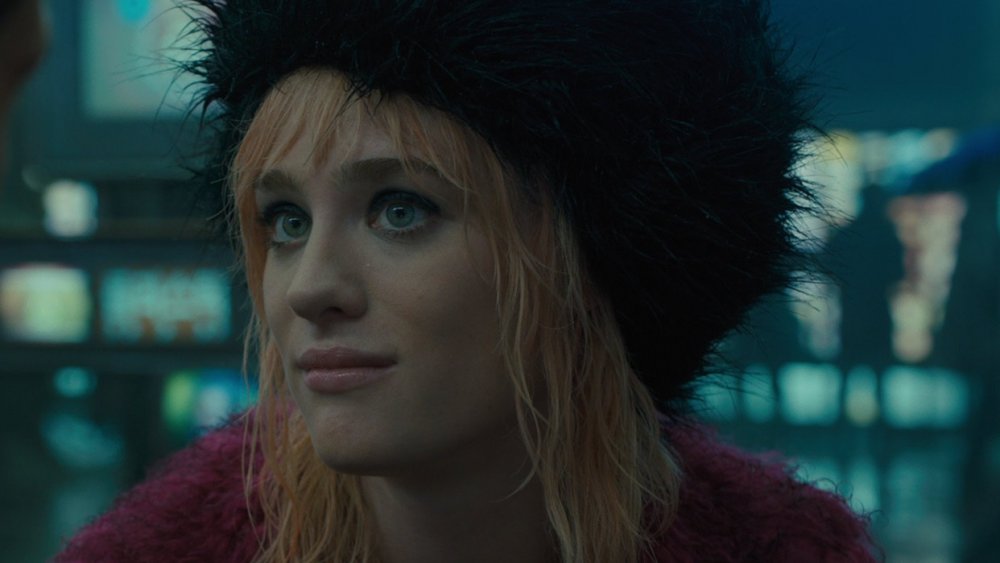 Born in Vancouver, MacKenzie Davis attended McGill University in Montreal before moving to New York City to study acting. In 2013, she finally got her big break thanks to director Drake Doremus when she appeared in his film Breathe In alongside Guy Ritchie and Amy Ryan in a supporting role. From there, Davis proved unstoppable.
That same year, Davis booked a pretty big role in The F Word (released in some markets as What If?), a charming independent romantic comedy featuring big names like future Star Wars villain Adam Driver, The Big Sick star Zoe Kazan, and Harry Potter himself, Daniel Radcliffe. In 2014, she continued her romantic comedy streak alongside Zac Efron, Miles Teller, and Michael B. Jordan in That Awkward Moment, appearing as Teller's love interest, and landed a leading role in AMC's Halt and Catch Fire, playing programmer Cameron Howe in the '80s period piece. Davis played Cameron for the show's entire four-season run, and though it was often overlooked during its time on television, history has been kind to Halt and Catch Fire, which has gained acclaim since it ended in 2017.
2015 brought one of Davis' biggest opportunities to date when she snagged a supporting role in the Matt Damon vehicle The Martian, but due to the fact that Damon spends most of the film trapped alone on Mars, her role was fairly small. However, one year later, Davis booked another prestigious blockbuster, appearing in Blade Runner 2049 alongside Ryan Gosling and original Blade Runner star Harrison Ford. She was even featured prominently in a scene alongside Gosling.
Davis' first starring roles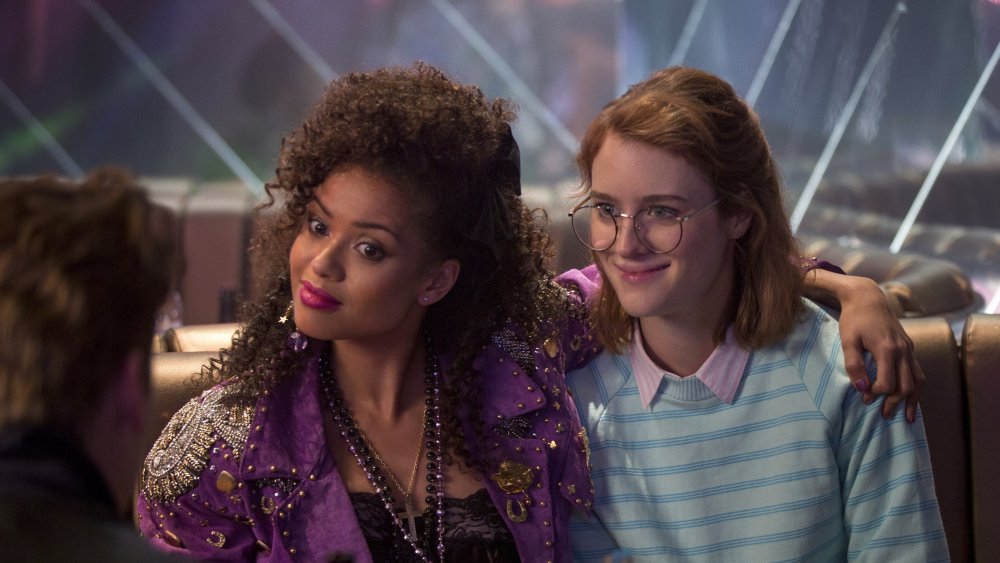 Beyond Blade Runner, 2016 also brought Davis her first high-profile starring role in one of Black Mirror's most beloved installments, "San Junipero." This unusually sweet installment of the dark sci-fi anthology series cast Davis against Gugu Mbatha-Raw in a touching, gorgeous love story. Ultimately, the episode went on to win multiple Emmys.
In 2018, Davis appeared in the titular role in Jason Reitman's comedy-drama Tully, playing a nanny and confidante to Charlize Theron's stressed-out stay-at-home mom, and the following year brought her biggest opportunity yet. Davis appeared in 2019's Terminator: Dark Fate in a leading role as Grace Harper, a cybernetically-enhanced soldier, alongside Linda Hamilton and Arnold Schwarzenegger.
Going forward, Davis has plenty of projects on the horizon. In 2020, she's set to appear in Jon Stewart's political comedy Irresistible with Steve Carell, Rose Byrne, Chris Cooper, Natasha Lyonne, and Topher Grace. She's also booked a role in Clea DuVall's LGBTQ+ romance drama Happiest Season alongside Kristen Stewart. In October of 2019, it was also announced that Davis would headline the upcoming HBO Max miniseries Station Eleven, the adaptation of Emily St. John Mandel's post-apocalyptic novel.
With such a bright future and starring roles in everything from prestigious dramas to huge blockbusters, it's clear that Davis' talent will only take her even further, so keep an eye out for this talented actress to continue taking Hollywood by storm. In the meantime, you can catch her in The Turning, which is available to rent or buy online now.