Daniel Radcliffe Reveals His Real Chances Of A 'Potter' Return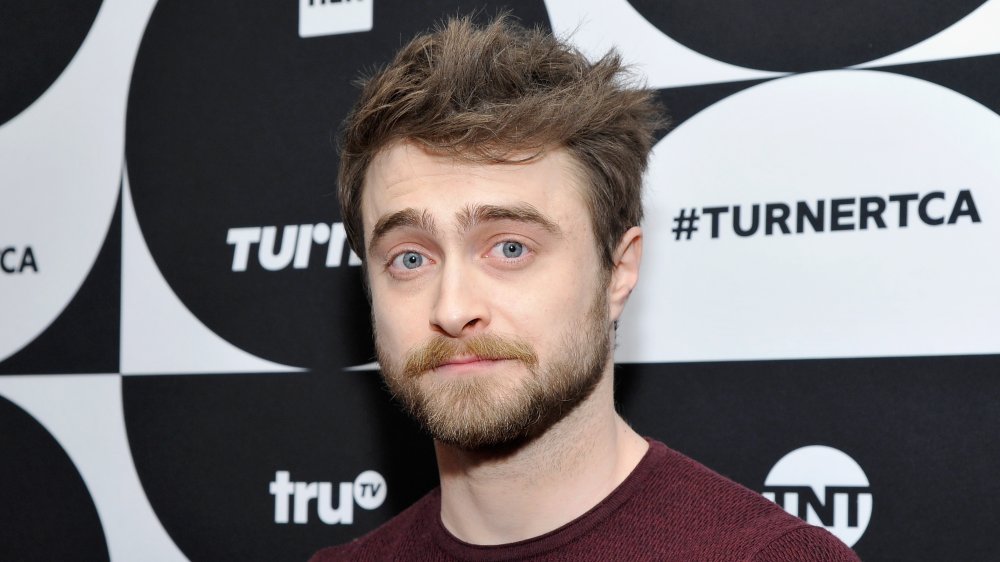 John Sciulli/Getty Images
There are some actors who, no matter how many roles they take on, will always be remembered for a specific character they played. Robert Downey, Jr. will always be Iron Man. Mark Hamill will always be Luke Skywalker. Zach Galifianakis will always be Alan. And Daniel Radcliffe will always be Harry Potter. 
Since the original franchise ended in 2011 with the release of Harry Potter and the Deathly Hallows Part 2, a number of other stories set in the Wizarding World have been released. There's Harry Potter and the Cursed Child, a stage play which has been touring the globe for years with ever-increasing demands for a film based on the show. There's also, of course, the Fantastic Beasts film series, which ties into the expanded Harry Potter universe (though it takes place many years before Harry's birth). Two films have been released in the series so far, with three more planned; the as-yet unnamed Fantastic Beasts 3 is already in production.
But where is Daniel Radcliffe in all this? Is the actor planning a comeback as the Boy Who Lived in any of the upcoming projects from the extended Harry Potter Universe? Could some time-traveling magic bring him into the Fantastic Beasts series? According to Variety, that would be a no, at least for now.
"I don't like say no to things, but it's not something that I'm rushing to do. I feel like those films have moved on and they're doing just fine without us. I'm happy to keep it that way. I like what my life is now," he told the publication, before deciding not to completely dash fans' hopes by adding, "I'm not saying that I'll never go back into any franchise, but I like the flexibility that I have with my career now. And I don't want to get into a situation where I'm signed up for one series for years in advance."
Daniel Radcliffe has been getting plenty of work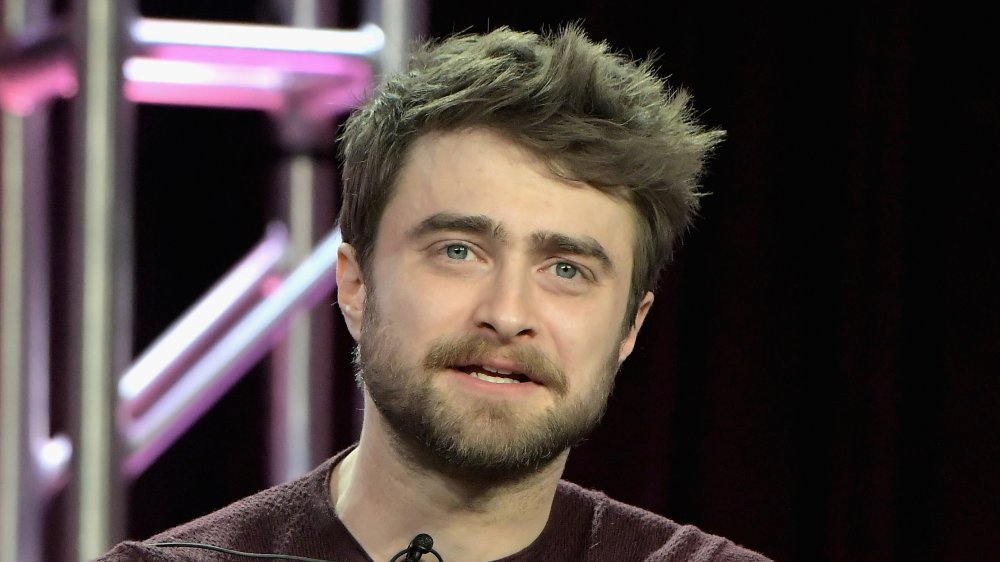 Charley Gallay/Getty Images
It's not the answer Harry Potter fans were hoping for, but it also doesn't seem as though Radcliffe has completely closed the door on the possibility of someday appearing as Mr. Potter once again. Perhaps in a few years, if Harry Potter and the Cursed Child is announced for the big screen, Radcliffe will somehow be persuaded to pull on his wizard robes again.
In the meantime, Radcliffe has been busy since Harry Potter ended. The 30-year old actor most recently appeared in Guns Akimbo, an action-comedy about a video game developer who accidentally gets himself involved in a real-life death match while playing a game. He'll also star in the upcoming biopic thriller Escape From Pretoria, centering on the story of Timothy Jenkin, a South African imprisoned during Apartheid for distributing anti-Apartheid flyers; as the title implies, the flick will document his real-life escape from jail. The film is set for release on March 6, 2020.
Radcliffe has also been a series regular on the TBS comedy anthology series Miracle Workers, which is based on the writings of former Saturday Night Live writer Simon Rich. The second season, which premiered at the end of January, still has a couple episodes to air before the season finale on March 24; the show has not yet been picked up for a third season, but the series has been well-received by fans and critics.
Radcliffe has also joined the cast of Netflix's Unbreakable Kimmy Schmidt interactive special, which is slated for release sometime in 2020 (via Variety). Sure, he's talented and game for nearly anything, so he'll never have any shortage of work — but if he should ever decide to pick up his old wand once again, you won't hear us complaining.