Sebastian Stan's Latest Falcon And Winter Soldier Tease Will Have Marvel Fans Hyped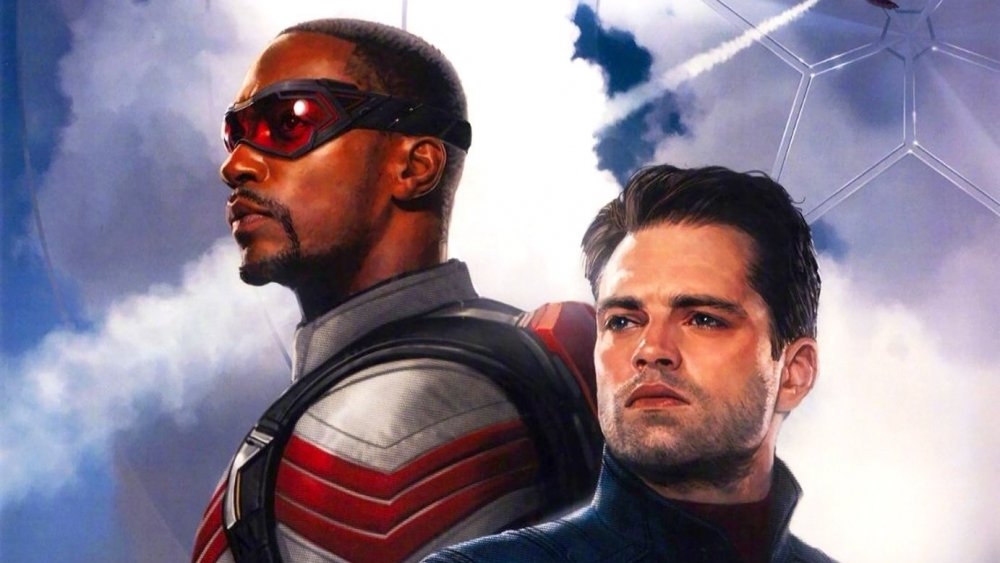 Disney/Marvel Studios
Fans might be growing a bit impatient for the debut of the Disney+ series The Falcon and the Winter Soldier, but to hear star Sebastian Stan tell it, it'll be worth the wait.
Stan opened up about the upcoming series in a recent conversation with The Hollywood Reporter, and he said that fans can expect the best of both the film and television worlds from the series.
In case you're coming late to the party, here's a little background. The Falcon and the Winter Soldier will be the first of seven (so far) live-action limited series that will take place in the Marvel Cinematic Universe, helping to form some connective tissue between all of the movies in the MCU's Phase 4. They will stream on Disney+, and will be produced not by Marvel Television (which is basically being allowed to die on the vine), but by Marvel Studios, which produces the movies.
As such, all of the series — led by the stars of the feature films who are reprising their roles — are expected to sport big budgets, production values on par with the movies, and stories that are connected to Marvel's big-screen offerings in a way that Marvel Television's productions (such as Agents of S.H.I.E.L.D. and the late, lamented slate of Netflix series) could never quite manage. The Falcon and the Winter Soldier, featuring Anthony Mackie and Sebastian Stan returning in the title roles, and WandaVision, starring Elizabeth Olsen as Wanda Maximoff and Paul Bettany as Vision, were both slated to debut later this year before the coronavirus pandemic forced them to halt production. While neither series has yet been formally pushed back, it's difficult to imagine that this won't be announced sometime very soon, as they haven't yet resumed production.
Falcon and the Winter Soldier will feel like an MCU movie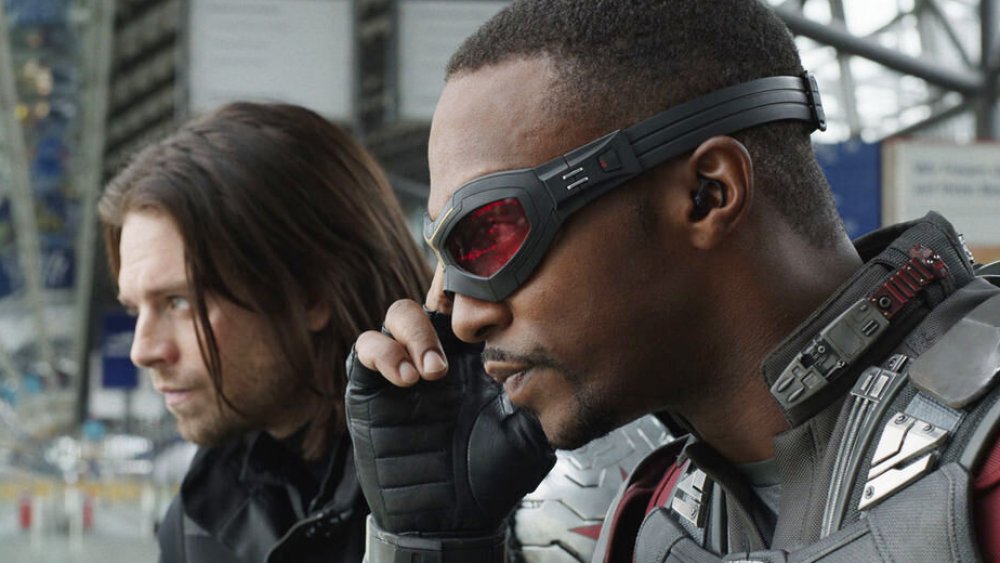 Disney/Marvel Studios
It might take a little longer for The Falcon and the Winter Soldier to get to screens, but Stan's description of the series' aesthetic should leave fans convinced that when it does arrive, it'll blow everyone away. Asked just how "cinematic" viewers can expect the show to be, Stan teased that Marvel Studios is going big with its first MCU series.
"It felt like both [a show and a film]. In a lot of ways, it felt like a movie," he said. "What I loved about it was that, tonally, it was very much in the same world that Captain America: The Winter Soldier was, which was one of my favorite experiences that I've ever had, period. So, in a sense, it was grounded and very much in the world as we know it. But, it's also really jam-packed with a lot of massive, massive action scenes mixed with deep focus on character."
As to that focus on character, Stan said that the series will be able to dive deep into the relationship between Captain America's two best buddies for a simple reason: it'll have a lot more time to do so than a two-hour feature would. "These characters are getting so much more mileage for all of us to explore them," Stan explained. "We can put them in situations that we've never been able to put them in before because you now have six hours as opposed to two."
There won't be any tussle over the shield in The Falcon and the Winter Soldier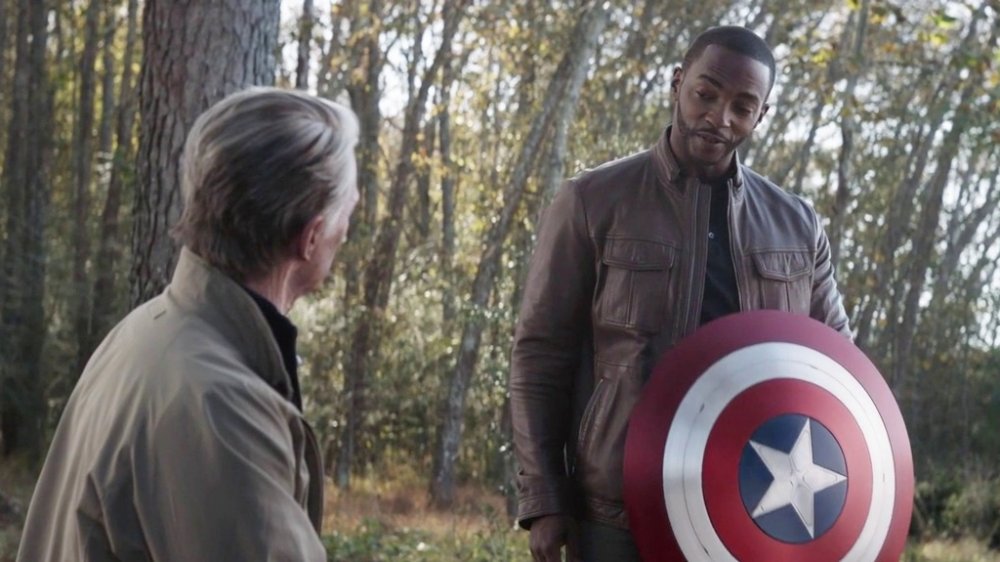 Disney/Marvel Studios
At the conclusion of Avengers: Endgame, Steve Rogers — who had chosen to remain behind in the past with Peggy Carter (Hayley Atwell) after returning the Infinity Stones to their proper time periods, and re-emerged in the present day as an elderly dude — passed his shield and presumably the mantle of Captain America to Sam Wilson. While many fans have wondered aloud if that honor should have gone to Bucky "With You 'Til the End of the Line" Barnes, Stan also explained to THR that Bucky's approving nod as Sam took the shield was quite genuine — and that Steve, having reclaimed a normal life with his time-travel sojourn, hoped for the same for Bucky.
"Steve is saying to Bucky, 'You're going to go and [live your life], too. I'm not going to put [the mantle] on you. We're both going to live our lives — the lives that were actually taken from us back in the '40s when we enlisted,'" Stan said. "So, that's where I felt they were at the end of the movie. I don't think there's a desire or any conflicted thoughts about taking on that mantle. Sam, to me, was always the clear man to take on that mantle for numerous reasons, which also comes with so much more baggage, [which is] going to be explored in the show."
Of course, just because there's no dispute over that shield doesn't mean there won't be any tension between the pair, as their friendly-ish rivalry has always been key to their onscreen dynamic. But the two will have plenty of drama to contend with — including the emergence of John Walker, a.k.a. U.S.Agent (Wyatt Russell), as a potential challenger to the mantle of Captain America, plus the return of Baron Zemo (Daniel Brühl), who has some unfinished business with the duo.
Check back in with Looper for future updates on The Falcon and the Winter Soldier, including its official release date.