The Strange Problem Steve Carell Had While Filming The Office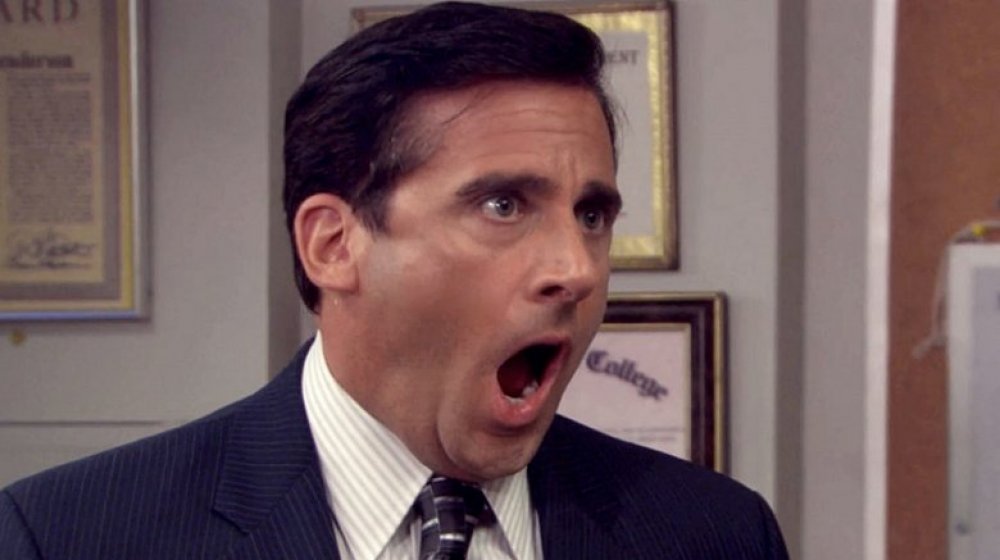 Throughout his seven seasons on The Office, Steve Carell defined the show as Michael Scott, the bumbling-but-well-meaning regional manager at Dunder Mifflin. In his time as the leader of a small, middlingly successful paper company, Michael managed to make both friends and enemies as he tried to be everyone's bestie and an effective boss at the same time – most of the time not managing to achieve either goal. Michael committed a huge number of faux pas throughout his time as Dunder Mifflin's manager, but whether he was looking through employee e-mails and discovering that he wasn't invited to one of their parties or throwing a drunken bacchanalia for the office's Christmas get-together, he only ever had one goal: To be well-liked.
By the time Michael — and by default, Carell — left the show during season seven, the character had achieved pretty much all of his dreams. Despite a brief period of time during which he left to start his own paper company, he spent years working at Dunder Mifflin, built genuine (if fraught) friendships with many of his employees, and even met the woman of his dreams, Holly Flax (Amy Ryan). With Carell set to leave the show, Holly and Michael moved to Colorado to be closer to her family and, though his time at Dunder Mifflin ended with his departure, Michael finally got his happy ending.
However embarrassing Michael was during his time on The Office, it was safe to assume that Carell, at least, was very different from his character. As it turns out, however, Carell had an embarrassing issue that seemed very in keeping with Michael Scott's foibles. Here's one strange problem Steve Carell had while filming The Office, explained.
Steve Carell's sweat glands were working overtime on The Office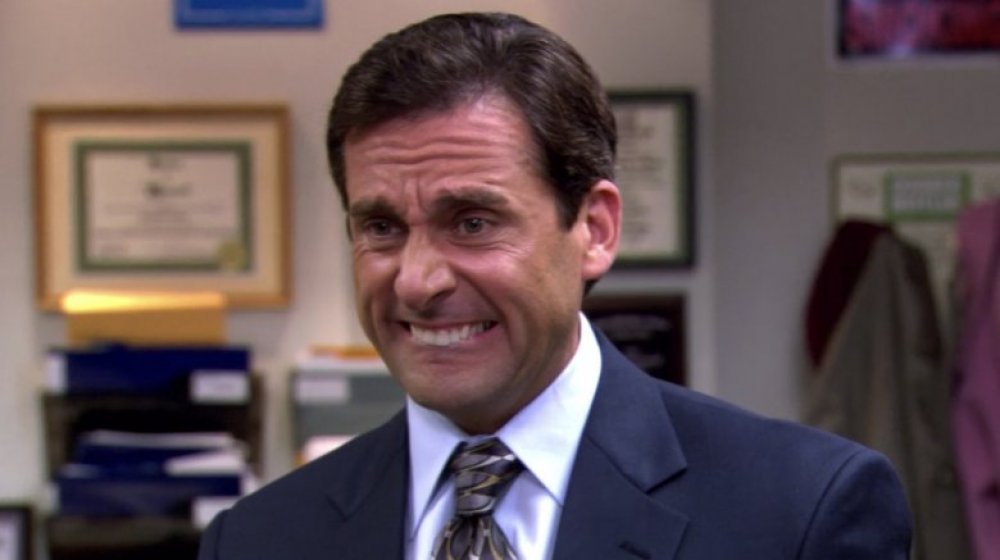 While filming The Office, it became apparent that Carell was having a bit of an issue: Constant sweating.
Rainn Wilson, who played Michael's overly-devoted assistant regional manager (or, assistant to the regional manager), Dwight Schrute, recalls in his book, Bassoon King, that Carell's overactive sweat glands created some pretty weird requirements on set. Because Carell is so sweaty, his clothes would have ended up stained without intervention, and it would have been totally visible on camera. So, the crew had to come up with a unique solution.
To help Carell with his excessive sweating, the production team kept the set at a frosty 64 degrees Fahrenheit in order to prevent perspiration as much as possible. As you can imagine, that didn't exactly create a fun working environment for people who sweat at a normal rate, so everybody else was freezing during shooting days. According to Wilson, the crew eventually had to provide discreet space heaters and hide them throughout the set for cast members who simply couldn't stand the cold.
If you've ever dealt with excessive sweating, you probably know how uncomfortable and embarrassed Carell could have been on set, especially when he was already playing such an unlikeable character. Luckily, it's clear the crew went to great lengths to find a way to make everybody happy.
Steve Carell has been busy since his days on The Office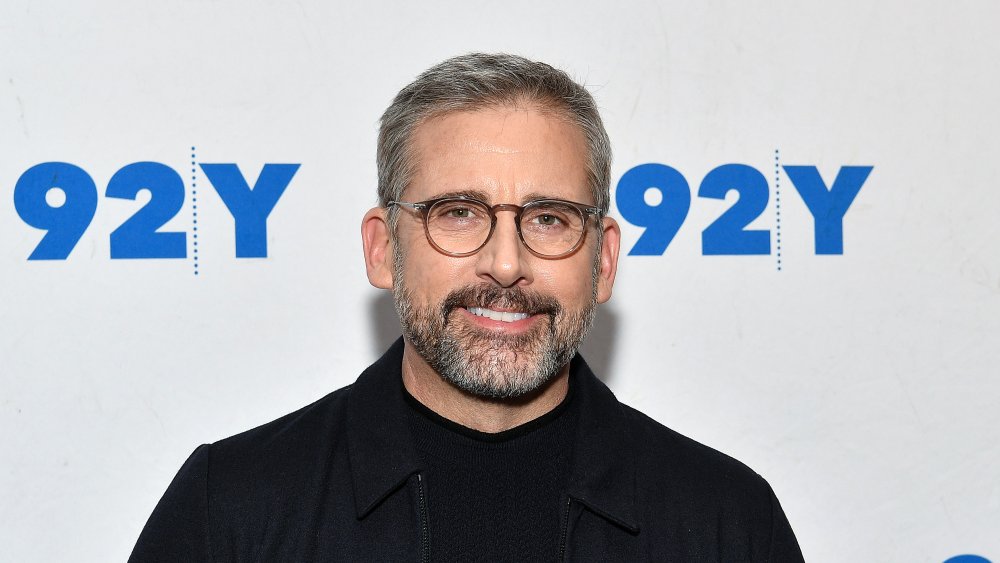 Dia Dipasupil/Getty Images
Though many fans wish Carell had stuck out The Office's entire nine-season run rather than abandon ship during season 7, it's clear that he had bigger fish to fry. Shortly after leaving Dunder Mifflin, the actor's star rose higher than ever before.
After leaving The Office in 2011, Carell scored his first Academy Award nomination in 2014 thanks to Foxcatcher, the disturbing, real-life story of the millionaire John du Pont. Having proven that he could take on serious and dramatic roles in the aftermath of Michael Scott, Carell went on to appear in other Oscar fare like The Big Short and Vice, historical dramas like The Battle of the Sexes (in which he reunited with his Crazy, Stupid, Love. co-star Emma Stone), and intense dramas like Beautiful Boy.
Carell has also continued to capitalize on his roots as a comedy star, appearing in films like Anchorman and its sequel, Anchorman 2: The Legend Continues, the Despicable Me franchise, and more. As far as his upcoming projects are concerned, he's still quite busy. Carell will star in Jon Stewart's next feature film, 2020's Irresistible, as well as the Netflix original comedy Space Force, which will reunite him with The Office head honcho Greg Daniels.
If you want to relive Michael's glory days without any perspiration, The Office is currently streaming on Netflix, but will move to NBCUniversal's streaming service, Peacock, when it launches in July 2020. You can also catch Carell on AppleTV+'s The Morning Show, the first season of which is streaming on the service in its entirety.