The Absolute Worst Thing Leslie Did To Andy On Parks And Recreation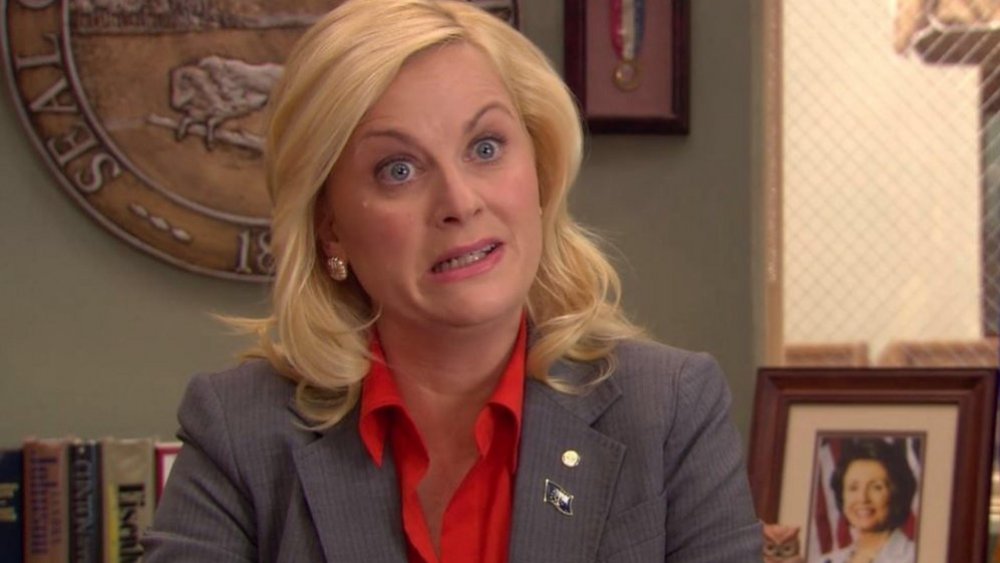 NBC Universal
When you think of Parks and Recreation, the beloved mockumentary sitcom that ran for seven years on NBC, one of the first words that probably comes to mind is "friendship." With Amy Poehler at the helm as Leslie Knope, Parks and Rec always celebrated joy, friendship, and kindness, as Leslie helped her friends evolve, grow, and learn over the course of the show's run.
Leslie might have been a bit much at times, but throughout the series, she helped friends and coworkers Ron Swanson (Nick Offerman), April Ludgate (Aubrey Plaza), Ann Perkins (Rashida Jones), Tom Haverford (Aziz Ansari), Donna Meagle (Retta), Ben Wyatt (Adam Scott), Chris Traeger (Rob Lowe), and others become better people, lead happier lives, and achieve their dreams. By the time the show ended, everybody was in a pretty good place, even Andy Dwyer (Chris Pratt), the Parks Department's resident dope.
Though it might seem like Leslie loved Andy just as much as any of her other friends and cheered him on throughout the series, some fans have pointed out that, in reality, Leslie actually barged past Andy's own desires and shortcomings and pushed him in directions that might not make him happy. Here's the worst thing Leslie did to Andy in Parks and Recreation, and why it demonstrates they may not actually have been friends, after all.
Was Leslie and Andy's friendship on Parks and Recreation real?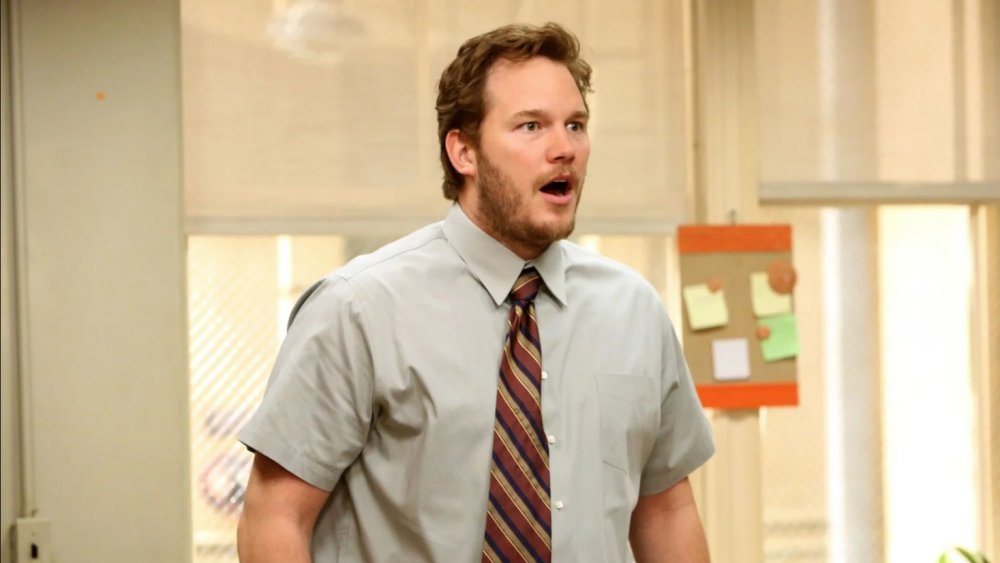 NBC Universal
In a Screen Rant article detailing the reality of the relationship between Leslie and Andy, writer George Chrysostomou argues that the two aren't particularly close, even though they share so many friends and important moments in each others' lives.
When it comes down to it, Leslie is always looking out for April, not Andy, which complicates the relationship between Leslie and Andy once he marries April in the show's third season. Though Andy is sweet, he is also capable of holding April, who is extremely smart and driven underneath her bored exterior, back, which puts Leslie on the defensive. Thanks to Andy's immature attitude and lack of brain power, Leslie, along with his other friends, is often forced to serve as a parental figure, which creates an imbalance between the two of them. That said, Andy also doesn't have a lot to offer Leslie. He might be sweet, but he's definitely not smart, and whenever he tries to help Leslie or give her advice, he completely misses the mark, proving that he's a little bit useless when push comes to shove. Remember the time he tried to make ramen in a coffee pot and "broke everything?"
The worst thing Leslie ever did to Andy, however, is trick him into taking a crappy job rather than a potential payout. After he fell into a pit in season 1, she gives him a job at City Hall's shoe shine stand rather than letting him sue, even though he probably could have gotten much more money out of a lawsuit. Leslie might have meant well, but this was definitely a shady move.
Chris Pratt's journey from schlub to superhero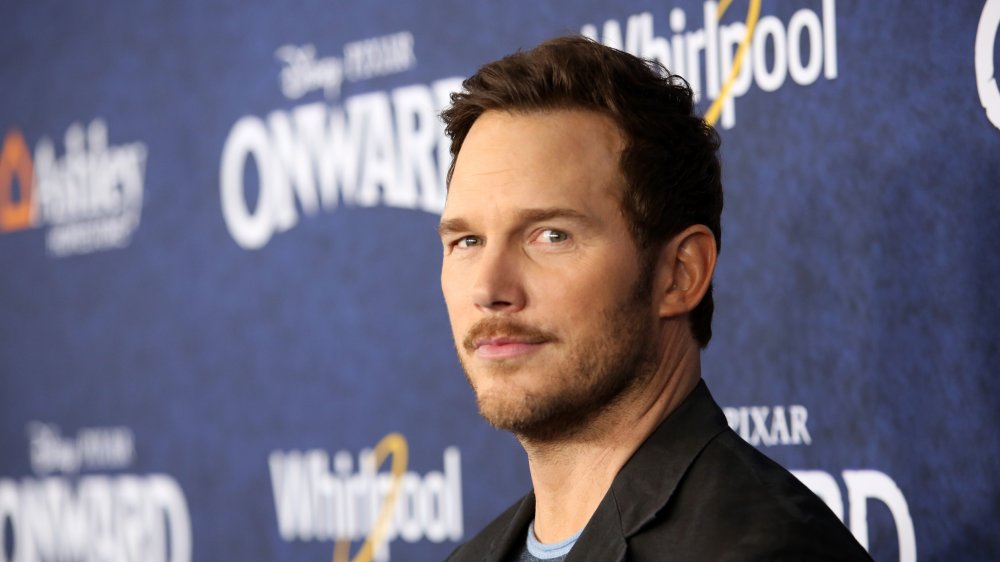 Jesse Grant/Getty Images
Andy Dwyer ends up just fine by the end of Parks and Recreation, but Chris Pratt has experienced an even bigger glow-up than his character.
At the start of Parks, Pratt was not that well known.  During his tenure on the show, however, he booked two enormous franchise roles, becoming a bona fide member of Hollywood's A-list and one of its most recognizable faces. In 2014, Pratt starred in Marvel's Guardians of the Galaxy as the irreverent Peter Quill, also known as Star-Lord. The character has gone on to appear in several Marvel Cinematic Universe properties, and will be seen again in the upcoming third Guardians of the Galaxy film. In 2015, he headlined Jurassic World, the long-awaited continuation of the Jurassic Park franchise. Pratt got so popular so quickly that Parks was even forced to reference his physical transformation on the show, saying that Andy got super-fit simply by "giving up beer."
If fans are upset thinking about how Leslie and Andy might not be the best of friends, at least they can reassure themselves with the fact that Poehler and Pratt get along quite well. From the time Pratt actually flashed Poehler to her praise for his audition in her book Yes Please to the time she let him wildly improvise during an episode, it's clear that the two worked very well together throughout their time as cast-mates.
If you want to relive Leslie and Andy's relationship, good or bad, Parks and Recreation currently streams on Netflix and Hulu, but will move to NBC's forthcoming service Peacock when it launches in July, 2020.