The Shocking Thing Amy Poehler Can't Remember About Parks & Rec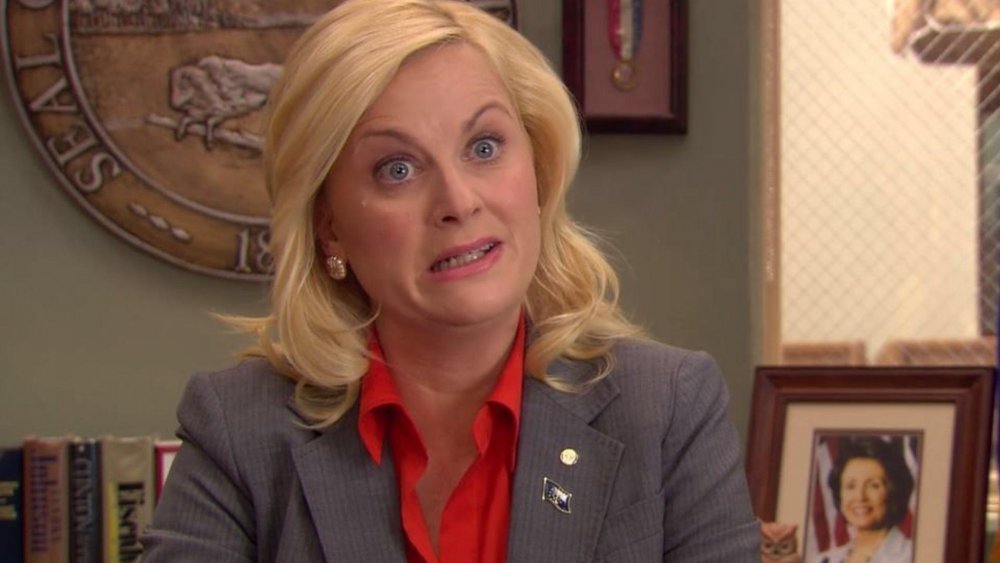 NBC
If you're a fan of NBC's Parks and Recreation, which concluded a seven-season run in 2015, you probably think it's one of the most memorable and re-watchable shows ever. The series focused on a small branch of the local government of Pawnee, Indiana, and was led by Amy Poehler, who played the endlessly devoted city government employee Leslie Knope. Aided by her fellow staff members — including gruff Ron Swanson (Nick Offerman), sardonic April Ludgate (Aubrey Plaza), aspiring entrepreneur Tom Haverford (Aziz Ansari), lovable doofus Andy Dwyer (Chris Pratt), Leslie's best friend and "beautiful nurse" Ann Perkins (Rashida Jones), health nut Chris Traeger (Rob Lowe), and Leslie's future husband and enormous nerd Ben Wyatt (Adam Scott) — Leslie navigates the daily ins and outs at Pawnee's Parks and Recreation department, overcoming each challenge in her path.
Poehler charmed audiences for years with her upbeat, positive, and layered performance as Leslie Knope, creating one of television's most unforgettable and indelible characters throughout her time on the show. Whether Leslie was running a campaign for city council, trying to clean up a local park, looking out for her friends, navigating her own love life, or even raising triplets, her pure enthusiasm for life and joie de vivre delighted audiences and made Poehler a beloved comedic actress.
However, in a weird twist, there are apparently a few things about her time on Parks and Recreation that are now distant memories to Poehler — so distant, according to Poehler herself, that she can't recall them at all. 
Amy Poehler doesn't completely remember what went on in Pawnee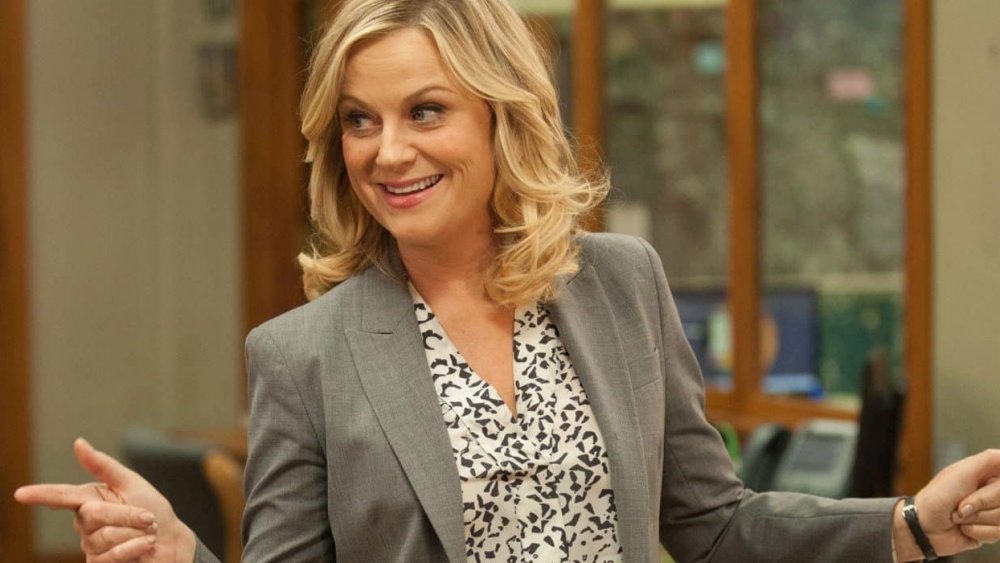 During a digital interview with her longtime friend Seth Meyers for a special quarantine edition of his late-night show, Poehler admitted that there are certain things she really just doesn't remember about Parks and Recreation. While stuck inside with her family, Poehler has been showing her two sons — 11-year-old Archie and nine-year-old Abel — Parks and Recreation for the first time. Apparently, there are some blank spots in her memory.
"I don't just say this because I am on it, it's such a good show to watch right now cause it makes you feel good and it's about a bunch of people working together to solve problems. But it's really funny because my kids are always like, 'Mom what happens?' and I'm like 'I don't know.' I don't remember. I don't remember any of it. It's one long blur," Poehler admitted to Meyers. "I mean, I remember shooting the scenes and how I felt when I was shooting the scenes, but the actual story of episode to episode I couldn't even tell you, so it's pretty fun to watch again."
Over the course of Parks' seven seasons, Leslie successfully saved the Parks department from getting defunded by relaunching the town's Harvest Festival, won a seat on City Council before getting recalled, fought the evil Sweetums corporation, got married to the love of her life, took on a job overseeing the Midwest division of the National Park service, became the Governor of Indiana, and maybe even became President one day, as evidenced by the series finale's flash-forward moments. However, Poehler is evidently foggy on these awesome details.
Amy Poehler's post-Pawnee career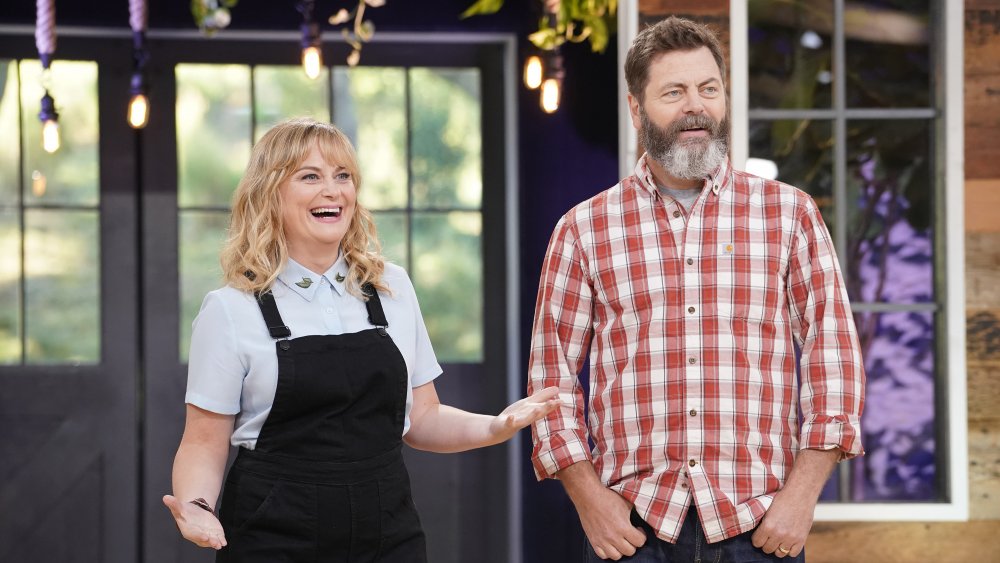 Paul Drinkwater/NBC
Leslie Knope is definitely an overachiever, and as far as Poehler's career is concerned, art seems to imitate life in this instance. After years as one of Saturday Night Live's most popular cast members (she memorably hosted the show's news segment, Weekend Update, alongside both Tina Fey and Seth Meyers at different points), Poehler left the to star on Parks and Recreation. After her time in Pawnee, Poehler has remained as busy as ever.
During her time on Parks, the actress joined Fey, a real-life friend and frequent collaborator, to host the 2013 Golden Globes; after their first outing as joint hosts, they were so successful that the Globes invited them back for two subsequent hosting gigs. Though they threw in the towel after three years, the duo is slated to host the show once again in 2021.
Though Poehler has mostly stayed behind the camera since Parks – serving as a producer for popular shows like Difficult People, Russian Doll, and Broad City – she also appears on the NBC reality series Making It, which reunites Poehler with her Parks co-star Nick Offerman as they judge people's craft projects. (Offerman, like his Parks and Recreation character, is an experienced woodworker in real life.) Between Making It and her YouTube channel Smart Girls at the Party, which champions the empowerment of young women, Poehler is working harder than ever. Here's hoping she remembers a bit more about these projects than she does about Parks and Recreation.