What Retta Has Been Doing Since Parks And Recreation Ended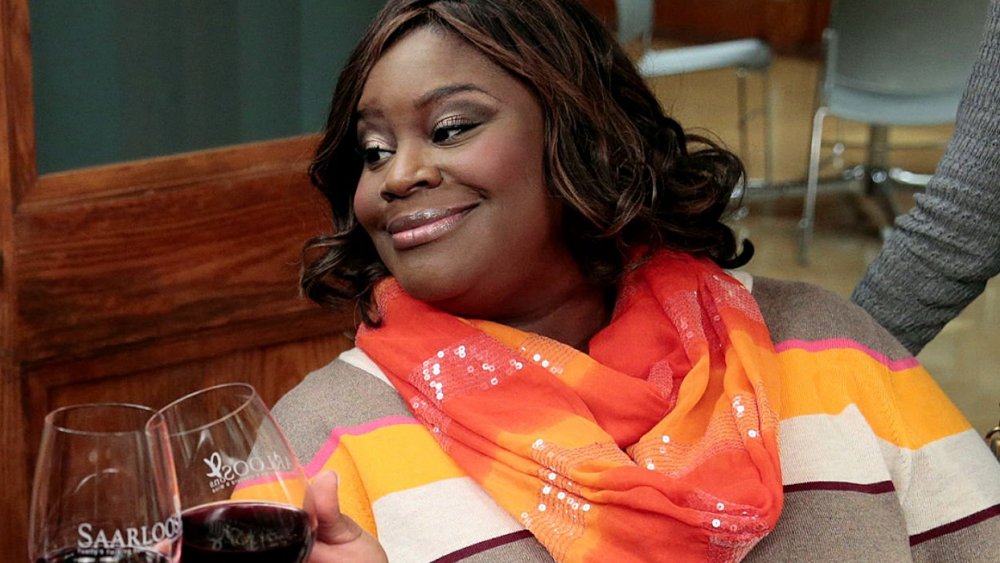 NBC
Between The Good Place, Brooklyn Nine-Nine, and Parks and Recreation, showrunner Michael Schur has created some of the most unforgettable characters in television history — and the employees of the fictional Parks Department in Pawnee, Indiana are definitely a memorable bunch. Led by Amy Poehler as Leslie Knope, the intrepid and often overly intense head of the Parks Department, the small-town group of friends and colleagues conquered personal and professional hurdles together — all while Schur and his talented writing team wrote out a series of touching, realistic journeys for each and every character.
When Parks began its run, the cast (save for Poehler) was made up of relatively lesser-known actors, many of whom eventually skyrocketed to superstardom. Nick Offerman turned out a career-defining role as Ron Swanson, Aubrey Plaza performed in plenty of films after playing April Ludgate-Dwyer, Aziz Ansari embarked on a successful stand-up career and even created a series of his own once he was finished with Tom Haverford, and, of course, Chris Pratt left schlubby Andy Dwyer behind to become one of the Marvel Cinematic Universe's most irreverent superheroes in Guardians of the Galaxy and throughout several Avengers films.
But no one should overlook Retta, who spent seven seasons playing the uber-confident and self-assured Donna Meagle, the Parks employee whose life was immeasurably cooler than those of her colleagues. Like her Parks and Rec co-sars, Retta has kept her star shining following the series finale in 2015. From memoirs to continued sitcom success, here's what Retta has been up to since she played Donna on Parks and Recreation.
Retta's Parks and Recreation character, Donna Meagle, set her up for huge success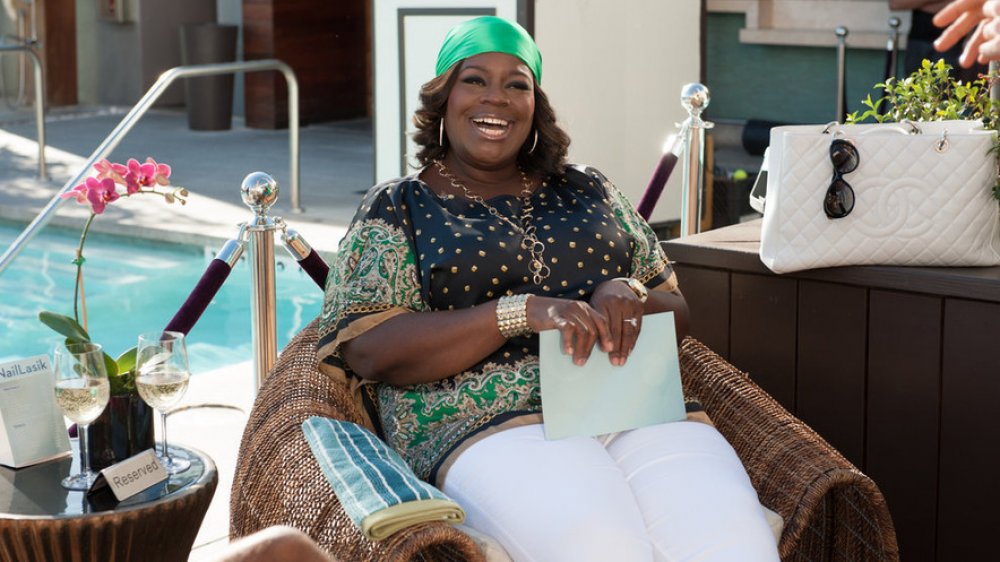 Colleen Hayes/NBC
In real life, Retta — whose full name is Marietta Sangai Sirleaf — is just as cool as her most famous on-screen counterpart. Born to Liberian immigrants in New Jersey, Retta was initially headed to medical school, but after graduating from Duke University, she turned her talents to stand-up comedy and moved to Los Angeles to pursue her performance dreams. Shortening her name to "Retta," the actress booked some bit parts and worked in stand-up before finally landing Parks and Recreation, which served as her first big break. Though the job was initially nerve-wracking, mostly because the Parks and Rec cast and crew wasn't sure it would get picked up after the first season, Retta was promoted to a series regular during the third season and finally given the chance to shine.
At the very beginning of Parks, Donna is, more or less, a glorified background character. Luckily, as the show progressed, she's given way more to do. Throughout Parks and Rec, audiences get to learn way more about the mysterious, enigmatic Donna — who turns out to be far and away the most interesting person in the Parks department. Not only does she own a majority stake in Pawnee's main nightclub, the Snakehole Lounge, but she also owns a condo in Seattle. She has a family lake house, and it's revealed that her first cousin is R&B star Ginuwine, best known for his single "Pony." Beyond that, Donna constantly drops hints about her many conquests and love interests — and don't forget about her beloved Mercedes-Benz, which she prizes above all else. She even ended up creating one of the show's most memorable lines, "treat yo self," which has taken on a life of its own (and even earned Retta free lunches from her friends).
By the end of the show, every single person in the office knows how self-aware and undeniably cool Donna is, even though they still don't know everything about her (especially since she "disappears" to her Seattle hideaway every now and then just to maintain an air of mystery). Since this is Parks and Recreation, everybody got a truly happy ending during the finale — including Donna, who marries her longtime love Joe (Keegan-Michael Key) and uses her recently earned real-estate fortune to help support struggling school systems.
After Parks and Rec, Retta booked a number of TV gigs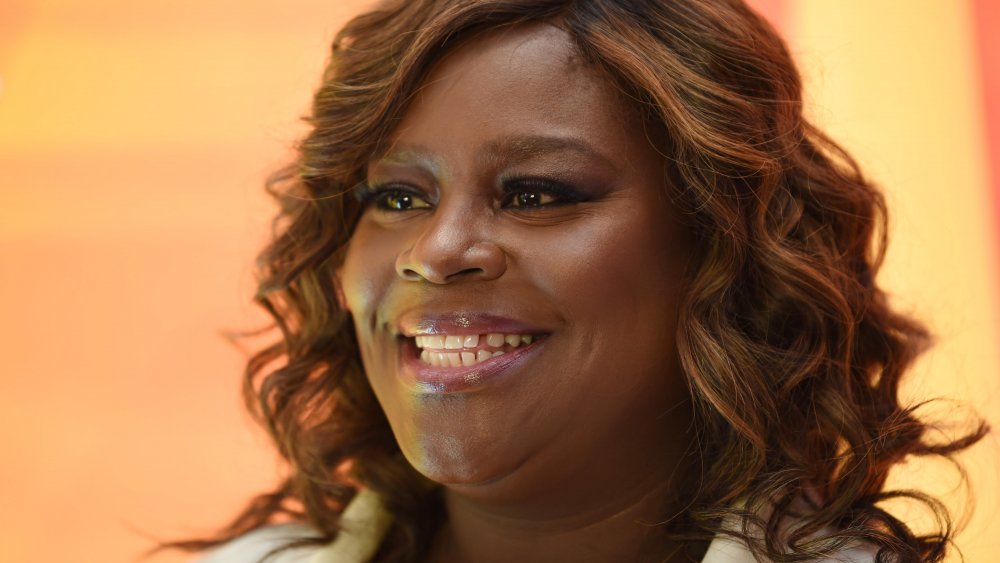 Dimitrios Kambouris/Getty Images
Retta's time on Parks and Recreation led to several other television gigs, making her a familiar face — and voice — on the small screen. In the immediate aftermath of Parks' finale in 2015, Retta appeared on series like The Kroll Show, which she had previously been on in 2014. 
She then shifted her attention to voice-acting, lending her distinctive pipes to the animated web series Pinky Malinky (as Mrs. Malinky) and the kids' cartoon Where's Waldo? (as Wizard Nightingale). Netflix subscribers will probably recognize Retta's voice on one of the streamer's most popular original series: Big Mouth, on which Retta voiced Duke's mother. Big Mouth, which dropped on Netflix in 2017, saw Retta re-teaming with Nick Kroll, who created the show alongside Andrew Goldberg, Mark Levin, and Jennifer Flackett.
Retta shined bright on Girlfriends' Guide to Divorce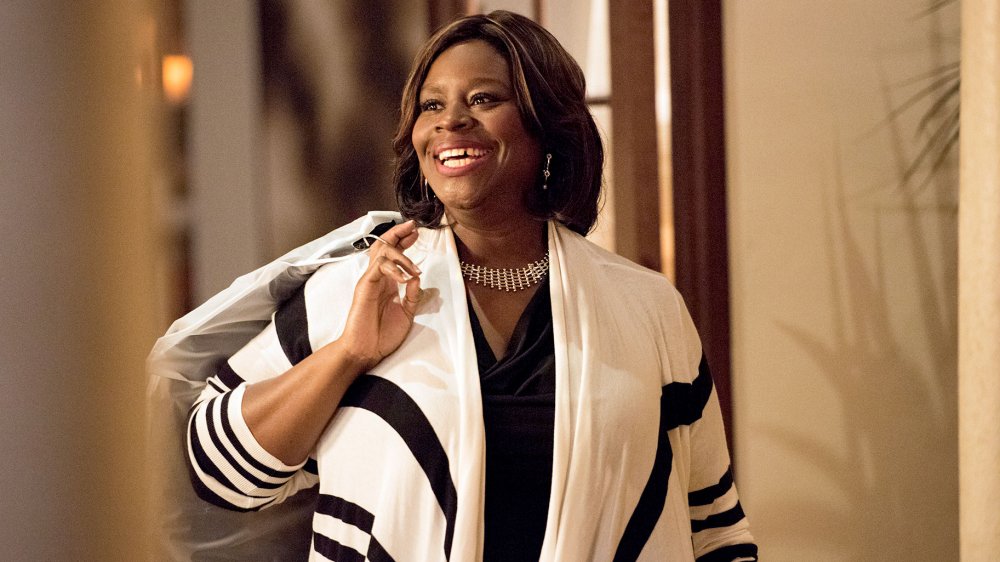 Bravo
While those projects were fairly exciting, Retta's first big post-Parks gig was on a buzzy Bravo series. Though the network is most known for its reality TV franchises like The Real Housewives, Bravo began offering up some solid scripted shows in 2014. Right as Parks and Recreation came to a close, Retta dipped her toe into Bravo's waters with a recurring role on Girlfriends' Guide to Divorce, based on a series of novels by Vicki Iovine. The show starred House's Lisa Edelstein as Abby McCarthy, a self-help author who gets unexpected assistance from her girlfriends as she faces down her own divorce. Girlfriends' Guide to Divorce also starred Paul Adelstein, Alanna Ubach, and Beau Garrett, among others, and was overseen by Marti Noxon, a showrunner known for Buffy the Vampire Slayer and UnREAL.
Retta joined Girlfriends' Guide to Divorce during its second season, portraying Barbara Sawyer, Abby's coworker at the online women's magazine SheShe. Tired of SheShe's focus on clickbait articles and fluffy content, the two eventually join forces to start their own business venture, Lady Parts, which kicks off during the show's fourth season. Retta remained a regular on the show, working alongside Abby until the series came to a close after its fifth season in 2018.
Retta's big leading role after Parks and Recreation was on Good Girls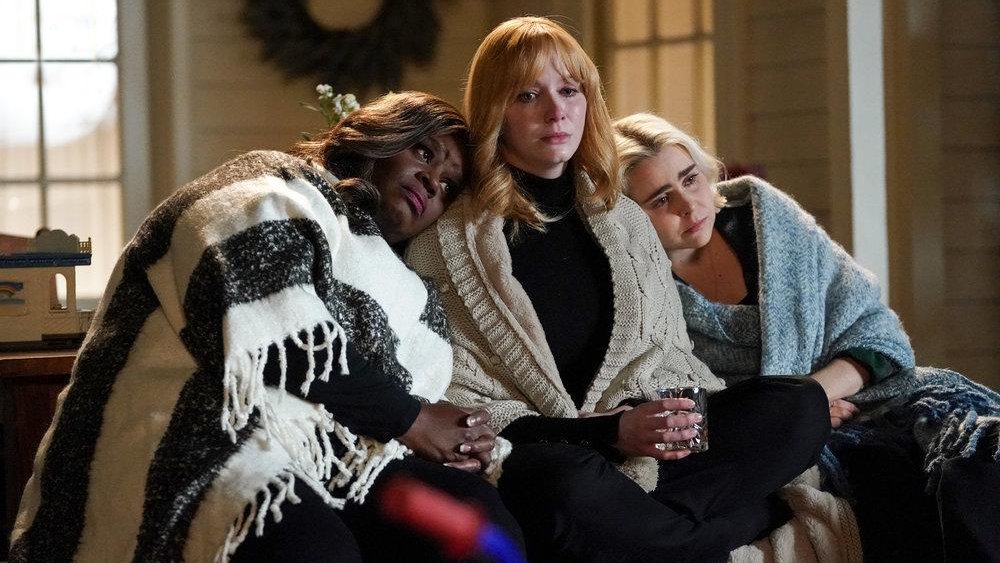 Netflix
It took a couple of years, but in 2018, Retta was given her own network show alongside popular actresses Christina Hendricks (Mad Men) and Mae Whitman (Arrested Development, Parenthood). The trio lead NBC's Good Girls, a comedy-drama about a group of suburban moms who turn to crime to support their families. As the show opens, the women decide to rob a supermarket together, devising what they think is a foolproof plan. Unfortunately, they end up dealing with way more fallout than they expected, from the sleuthing store manager to a crime lord interested in their heist. Alongside Hendricks (as unhappy housewife Beth Boland) and Whitman (as Beth's younger sister Annie Marks) Retta plays Ruby Hill, a waitress who desperately needs money to pay for her sick daughter's kidney treatments.
After the first season of Good Girls performed well, garnering particularly positive reviews for the three leads, NBC put its full faith behind this charming trio of actresses and cleverly written show. The network picked Good Girls up for a second season, which premiered in March 2019, and a third, set to debut on February 16, 2020.
Retta on the big screen
Though Retta has mostly stuck to work on the small screen, she's also appeared in a handful of feature films. Before her time on Parks and Recreation, she mostly booked small parts in lesser-known films like 2002's Slackers, or bit parts in bigger projects like 2007's Fracture (which stars Ryan Gosling and Sir Anthony Hopkins). Thanks to Parks, however, Retta began landing larger roles in more sizable films.
After appearing as a party planner in Alvin and the Chipmunks: The Road Chip, Retta's film career experienced a serious uptick. In 2016, she appeared in three films: Chris Kelly's feature debut Other People, the comedy-drama Operator, and Middle School: The Worst Years of My Life, a pre-teen flick based on a novel of the same name. 
2017 brought even more opportunity for Retta. That year, she teamed up with Girlfriends' Guide to Divorce showrunner Marti Noxon in the Netflix drama To the Bone, playing the kind-hearted inpatient nurse Lobo. She also worked with Zoe Lister-Jones and Adam Pally in Lister-Jones' directorial debut Band Aid, then appeared alongside Terry Crews and Mike Epps in Where's the Money. Retta then starred with Owen Wilson and Ed Helms in Father Figures, and even lent her voice to The Lego Ninjago Movie, starring as Maggie the Cheerleader.
Most recently, Retta appeared as a mom in the raunchy comedy Good Boys, playing Keith L. Williams' mother alongside Lil Rey Howery as her onscreen husband.
Retta became an author after Parks and Recreation ended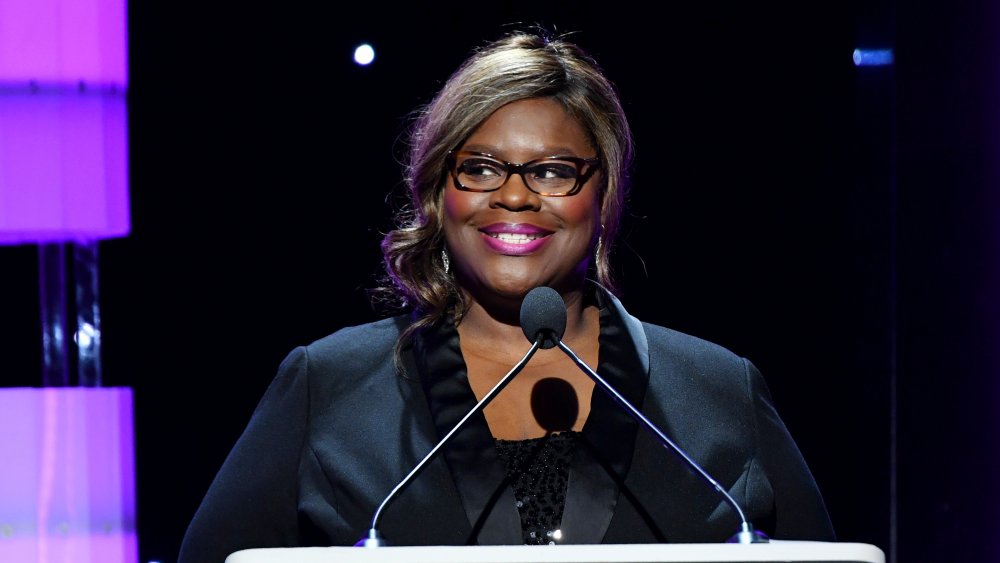 Amy Sussman/Getty Images
In 2018, Retta embarked on a brand-new venture: writing. After years working in television and film, the actress told her entire story in So Close to Being the Sh*t, Y'all Don't Even Know, a personal and funny memoir that chronicles her journey from pre-med classes to Hollywood.
Within the pages of the book, Retta opens up about just how hard it was for her to make it in Hollywood; the title is meant to relay the message that even if you're on a big TV show, you still might not be "the sh*t" just yet. In conversation with Salon, Retta got candid about this reality of show business, saying, "People on the outside of the industry assume certain things. They see you on TV, they think you're rich. I'm like, oh no, I have to hustle. I'm in between seasons. I am not earning money. I get a few residual checks for certain things but I'm not earning money. I came home from Atlanta after we finished the season and I told my agent and my publicist and my manager, I was like, 'We've got to find me work until I go back to work.'"
This kind of honesty is always refreshing from a celebrity, and thanks to Retta's individual and hilarious voice, the book is an incredibly enjoyable read — every bit as fun as those Parks and Rec Netflix marathons we all love having.