What Aubrey Plaza Has Been Doing Since Parks And Recreation Ended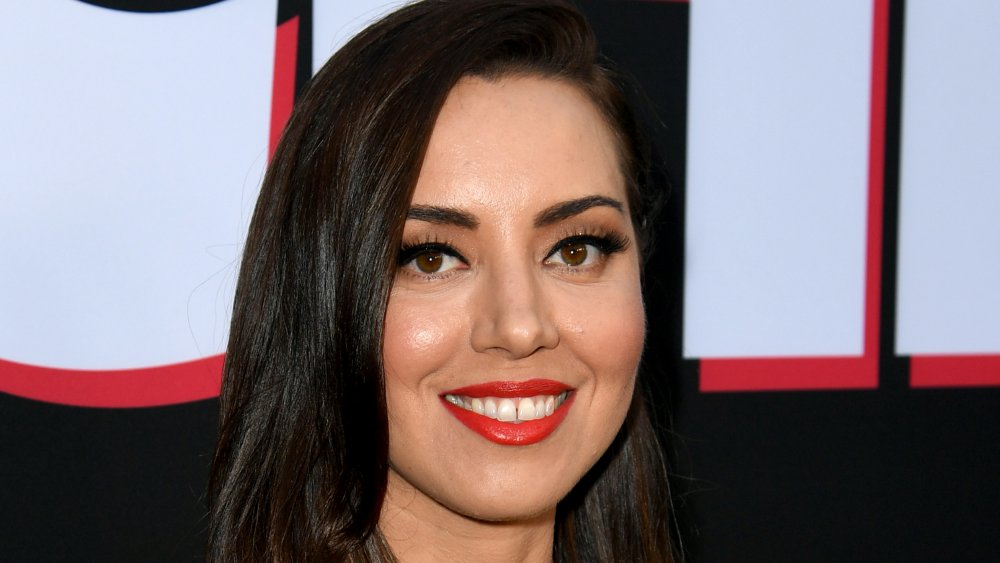 Kevin Winter/Getty Images
During its seven seasons, NBC's Parks and Recreation delighted with its sunny spirit and unforgettable cast of characters, giving audiences eternally GIF-able and perennially hilarious moments. Led by Leslie Knope (Amy Poehler), an unstoppable force of workplace nature who oversaw the parks department in the small town of Pawnee, Indiana, the series' seemingly mundane government office experienced heartbreak, tragedy, triumph, joy, and success throughout the show's run. Much like Parks and Recreation's spiritual ancestor and fellow workplace mockumentary The Office, Parks and Rec surrounded Leslie with a team best described as "colorful."
It included inscrutable department head Ron Swanson (Nick Offerman), lovable aspiring musician Andy Dwyer (Chris Pratt), would-be entrepreneur Tom Haverford (Aziz Ansari), vivacious yet mysterious Donna Meagle (Retta), accident-prone Jerry (Jim O'Heir), nurse and Leslie support system Ann Perkins (Rashida Jones), and outsiders turned invaluable partners and coworkers Chris Traeger and Ben Wyatt (Rob Lowe and Adam Scott, respectively). One of the show's most beloved characters to this day, though, is undoubtedly the sardonic yet big-hearted April Ludgate-Dwyer, portrayed by Aubrey Plaza.
Whether you're on your millionth rewatch of Parks and Recreation or you're just getting started, you've probably had occasion to laugh your face off at April's sarcastic attitude and killer one liners, thanks to Plaza's pitch-perfect, deadpan delivery. Here's a little refresher on Plaza's signature character, and what the star has been up to since her time in Pawnee.
Aubrey Plaza made April a vital part of Parks and Recreation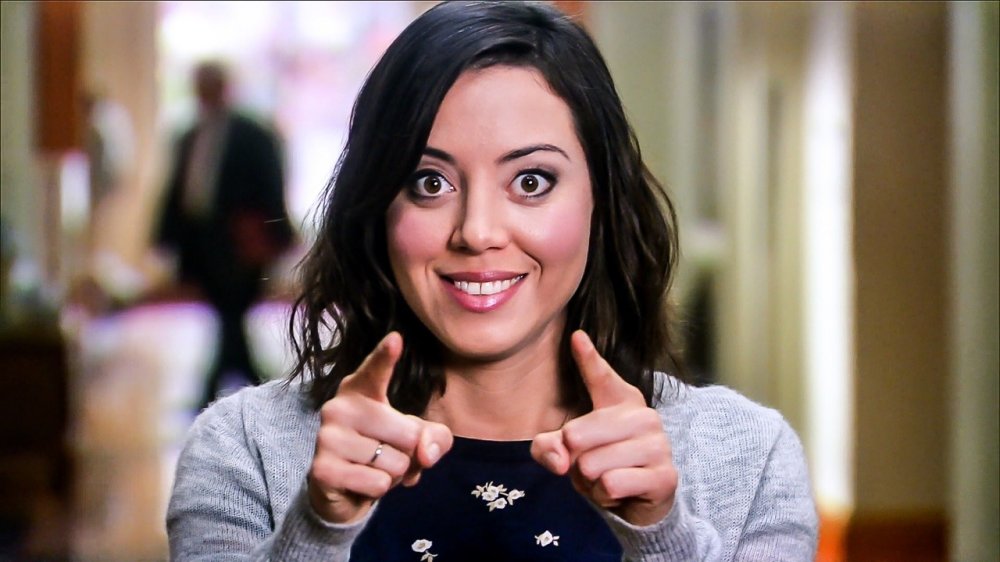 NBC
If you're not familiar with the snark delivery device that was April, here's a little crash course. Originally a college student who took an internship with the parks department, April experienced one of the show's most dramatic transformations, while retaining her acerbic essence along the way.
Throughout the series, April always seemed gruff at best and irritated at worst by literally everyone around her, but as both her coworkers and the audience got to know her, they realized that she is incredibly loyal, surprisingly loving, and much more ambitious than she would ever let on. Ironically, April — the show's surliest, most apathetic character — provided one of Parks and Recreation's main emotional through lines, thanks to her adorable relationship with Andy, the goofy, endearing, and relatively simple "shoe-shinist" turned government employee who fronted his own rock band, Mouse Rat. (In a show prone to intense emotional beats, April and Andy's surprise wedding remains an incredible highlight.) Her close bond with the similarly inscrutable Ron Swanson, played to perfection by Offerman, is yet another example of April's low-key yet intense loyalty and affection.
Andy helped April to lighten up a bit and change for the better, and as she continued to grow, her professional ambition was bolstered by her happy marriage and incredible group of friends. By the time the show ended, April had risen to become the Deputy Director of Animal Control, which was housed within the parks department, and eventually, she joined Leslie and Ben in Washington, D.C. to take a job at the American Service Foundation. Relocated to the nation's capital, she and Andy started a family together, providing a satisfying conclusion to April's character arc.
Aubrey Plaza's post-Parks and Recreation career has been enviable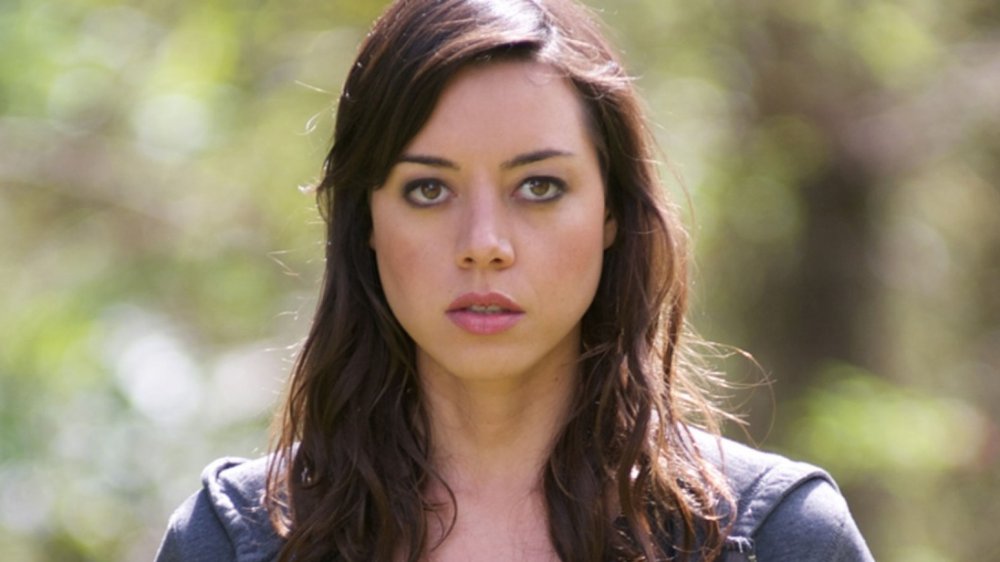 NBC
After Parks closed out its run in 2015, Plaza, who had already appeared in feature films like Scott Pilgrim vs. The World, Funny People, and Monsters University (to which she lent her deadpan voice), was officially a star on the rise. In the years since, she's split her time pretty evenly between the small screen and feature films.
In 2016, she appeared in Dirty Grandpa, a hilariously filthy comedy led by Robert De Niro; later that year, she headlined the comedy Mike and Dave Need Wedding Dates alongside Zac Efron, Adam Devine, and Anna Kendrick, playing one of two deadbeat girls who trick two similarly downtrodden brothers into taking them to their sister's wedding in Hawaii. Though the film received mixed reviews, it positioned Plaza as a capable leading lady who wouldn't shy away from raunchy material, which led to 2017's The Little Hours, a raucous comedy about a convent. 
Plaza followed up that flick with one of her biggest critical successes to date: the indie film Ingrid Goes West, wherein she played the title character, who moves to Los Angeles to stalk one of her favorite social media influencers (Elizabeth Olsen). In 2019, she also appeared in a remake of Child's Play as Karen Baker, who gifts her son Andy with a slightly suspect new doll.
Plaza has also built an extensive television resume, thanks largely to the fact that she was in high demand after Parks ended. From her voice work as Grumpy Cat in the popular pet's Lifetime movie Grumpy Cat's Worst Christmas Ever, to her two-season guest stint on Criminal Minds, to her starring role in FX's comic book drama Legion, Plaza has become one of the small screen's most recognizable faces. She has also made two notable appearances on Comedy Central's brilliant series Drunk History; in 2016, she played Aaron Burr against Alia Shawkat's Alexander Hamilton in a special episode narrated entirely by Hamilton scribe Lin-Manuel Miranda, and in 2019, she played Cleopatra in a story about the queen's younger sister, as told by Lyric Lewis.
The actress has a trio of features in the works. She'll be appearing next in writer/director Lawrence Michael Levine's drama Black Bear; she'll also be lending her voice to the animated film The Ark and the Aardvark, and she'll star opposite the great Michael Caine in the dramedy Best Sellers. She'll perhaps be the most fondly remembered, though, for her time on the small screen anchoring one of the best sitcoms of the last couple decades. Thanks to Plaza, April Ludgate will go down in history as one of the funniest and most beloved television characters of the modern era, and clearly, she isn't going anywhere any time soon.