Twitter Is Losing Its Mind Over Venom 2's New Title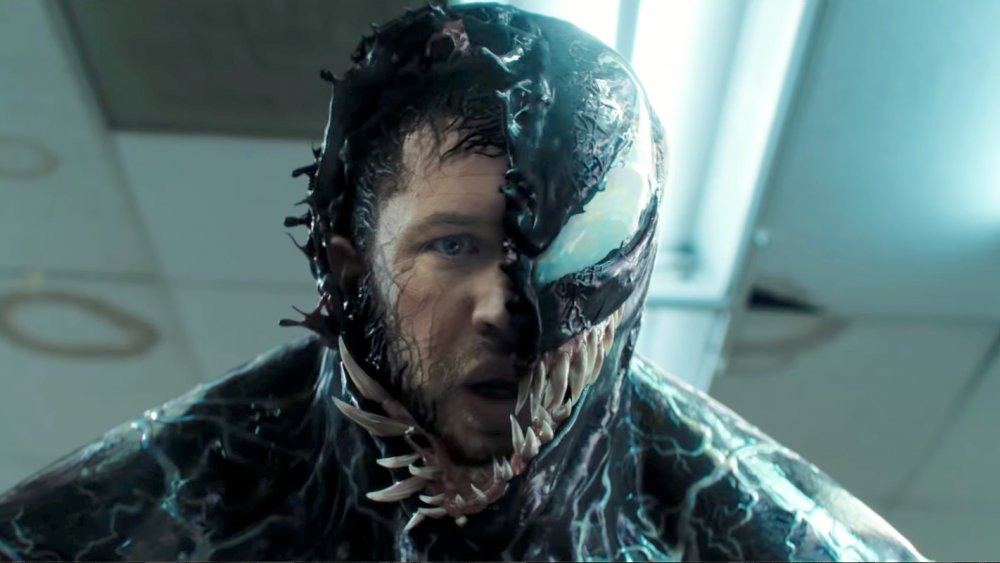 Sony Pictures Entertainment
In case there was any remaining doubt, Carnage is officially coming to the Venom-verse. That news is hardly a surprise, as the character made a mid-credits appearance in 2018's Venom. Now, the latest buzz surrounding the Marvel Comics baddie involves its name... in the brand-new title for the upcoming second Venom movie.
Per The Hollywood Reporter, the folks at Sony Pictures have announced that the Venom sequel will formally be released as Venom: Let There Be Carnage. 
Even as the subtitle "Let There Be Carnage" seems suitably silly for the over-the-top world conjured in the original film, it's also proving divisive. Just minutes after Sony made the big announcement, Venom fans the world over took to Twitter to voice their opinions on the Let There Be Carnage subtitle — with some showing serious love for the choice, and others loathing everything about it. 
Not surprisingly, fans on the "loathing" side of things aren't being particularly kind to the subtitle. User @Primate_X bluntly tweeted, "Why do these movies have such dumb subtitles? Just name it Venom 2 and be done with it." Another offered her own subtitles for the sequel: "The f**king title, though. We can't have 'Maximum Carnage' or 'Absolute Carnage'? LET THERE BE CARNAGE SOUNDS DUMB JUST SAY 'VENOM: CARNAGE" AT THAT POINT.'" Others have note that "Let There Be Carnage" sounds more like a tagline than a title, while one Twitter user said that the title is "so dumb" and another wrote that it "sounds like a SNES game and not a good one."
Twitter reactions to the Venom sequel's official title weren't all negative, however. User @LIZZIEMAXIMOFF professed her love for the title: "Venom: let there be carnage is such a good title I'm shaking. Another fan, @ReelEnthusiast, even tipped his hat to Sony for leaning directly into the sequel's promised insanity: "IT'S SUBTITLED 'LET THERE BE CARNAGE'!? I WANT THIS CRAZY, STUPID MOVIE RN."
Another announcement was tacked onto the Venom: Let There Be Carnage title reveal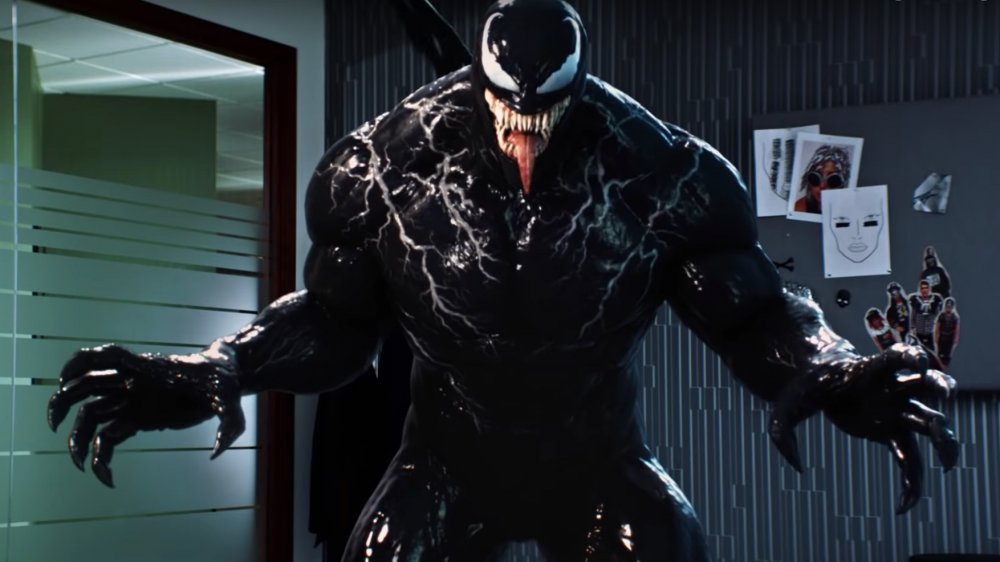 Sony Pictures Entertainment
While the hot online debate about Venom 2's official title is sure to continue burning in the coming days, Sony's announcement came with a tinge of legitimate bad news as well. The studio confirmed that Venom: Let There Be Carnage has been delayed from its planned October 2, 2020 release date.
Given the current state of the movie biz, that news is hardly unexpected, with virtually every remaining 2020 movie being affected by theater closures. Still, there was hope that later 2020 releases may not suffer the brunt of social distancing mandates. As uncertainty reigns regarding when and how to reopen the world, it seems Sony brass are trying to keep ahead of matters and hopefully ensure Venom 2 will have the theatrical release they feel it deserves. 
As such, fans will now have to wait until June 25, 2021 — the release date previously occupied by Warner Bros.' The Batman – to see Marvel's biggest, baddest symbiotes face off on the big screen. The move will presumably also give director Andy Serkis, who took over from Venom helmer Ruben Fleischer, more time to fine-tune the film's expectedly bloody action. If you missed out on 2018's Venom, the film follows reporter Eddie Brock (played by a never-weirder Tom Hardy) — who, after being bonded with a vile alien entity, becomes an unexpected sort of protector for Earth. 
The original film was soundly drubbed by critics upon release, but was embraced by audiences, who appreciated its stylishly hyper-violent story to the tune of over $850 million in worldwide box office bucks. Those numbers alone essentially dictate a sequel be greenlit — though Sony was quick to replace Fleischer for the follow-up, likely hoping Serkis could wrangle in the insanity a bit and focus the character's narrative. Given the film's just-announced subtitle, one has to wonder if Serkis hasn't actually upped the ante in that regard.
So who, or what, is Carnage?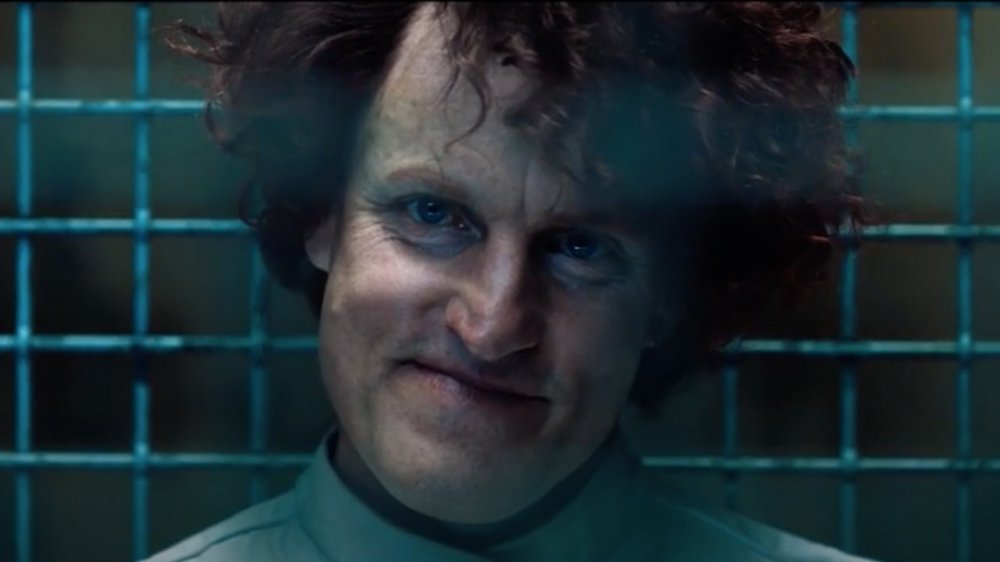 Sony Pictures Entertainment
While Venom is loved by a certain set of Marvelites, the symbiote still isn't among the most widely-known of Marvel villains (or anti-villains). We're assuming much of the world is also a bit unfamiliar with Carnage. If that's the case, we can tell you that Carnage is an alien symbiote in the same vein as the one who's bonded to Eddie Brock. But Carnage is infinitely nastier, and has a violent streak that easily eclipse's Venom's; that also has a lot to do with its most frequent host, Cletus Kasady, himself an evil psychopath and convicted serial killer.
The Carnage character first appeared in Marvel's Spider-Man comics in 1992, and has seriously complicated the lives of both the Web-Slinger and Eddie Brock's Venom over the years, most notably in the "Maximum Carnage" storyline. As many Spidey and Venom fans are assuming that storyline will at least begin in Venom 2 (possibly running through a third film), it's presumably why some were expecting that to also be the sequel's subtitle. 
Whatever the case, it's also been reported that Venom 2 will bring Carnage's evil ally Shriek into the mix. And since the comics have shown Venom eventually teaming with Spider-Man to stop Carnage and his crew, it's believed Venom 2 (or possibly 3) might finally deliver the Sony-Marvel cinematic crossover that's been teased of late.
While that's now firmly in the realm of possibility, we'll celebrate that momentous occasion if or when it actually happens. Until then, we'll rest assured knowing that Woody Harrelson is reprising his role as Cletus Kasady in Venom: Let There Be Carnage. His cameo in Venom certainly made it seem like he's about to out-crazy Tom Hardy's Venom performance in ways we can't fathom — and thankfully, per leaked set photos, he'll apparently be doing so without that ridiculous wig he was sporting in Venom.
As a reminder, Venom: Let There Be Carnage is set for release on June 25, 2021.