Why Jessica From Bird Box Looks Familiar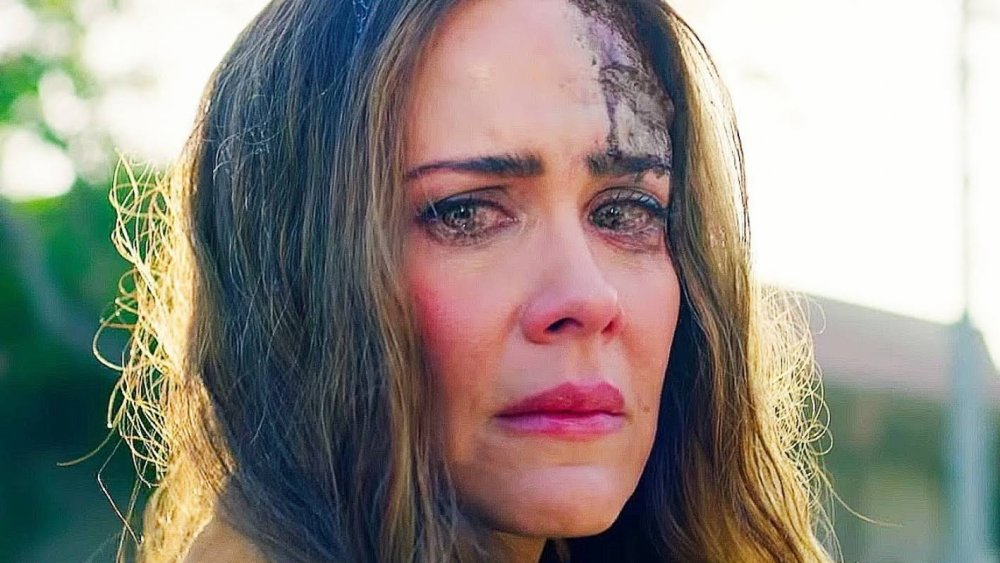 Netflix
Netflix has been churning out excellent original content for years now, and in 2018, the streamer struck gold with its post-apocalyptic thriller Bird Box. The film, which is based on a novel of the same name by Josh Malerman and directed by Things We Lost in the Fire helmer Susanne Bier, stars Academy Award winner Sandra Bullock as Malorie Hayes, a woman who must protect two children from a dangerous world overrun by monsters, the mere sight of which drives the observer to suicide.
One of the first signs that something might be amiss surfaces when audiences meet Malorie's sister Jessica, who goes to the doctor with a pregnant Malorie five years before the mysterious pandemic really takes hold. Shortly after the two see a news report about mass suicides occurring in Europe, the mysterious entity affects Jessica, leading to one of the film's first tragedies.
If you recently watched Bird Box, you might think Jessica looks incredibly familiar, which shouldn't come as a huge surprise. Sarah Paulson, who plays Jessica in the film, is one of film and television's most popular actresses, appearing in prestige television shows and blockbusters while picking up universal acclaim and accolades for her body of work. Here's where you've seen Sarah Paulson before, from modern horror stories to heist films.
Sarah Paulson has been all over the small screen for a decade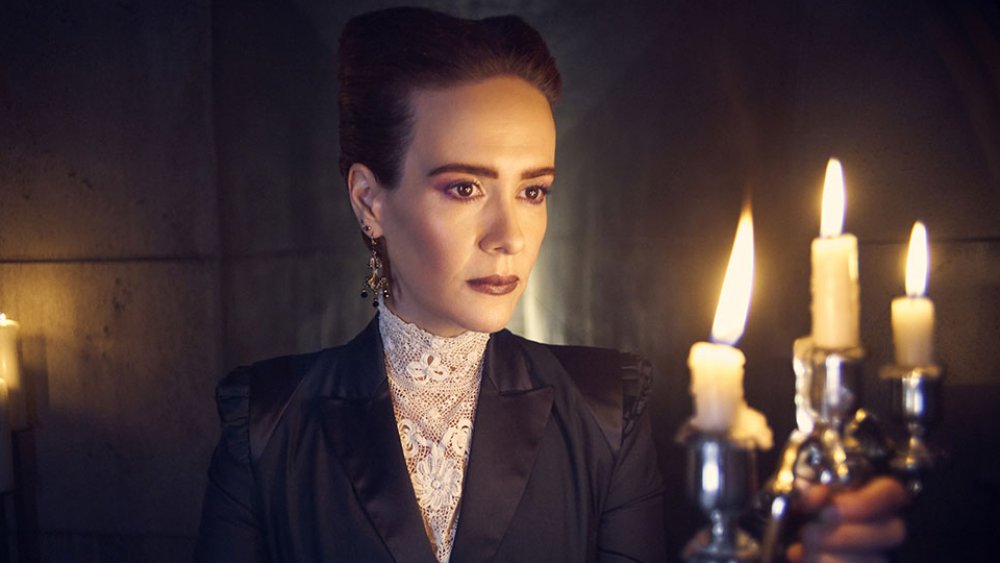 FX
A native of Tampa, Florida, Paulson moved to New York and performed on stages there, but it wasn't long before she booked some seriously high profile film and television roles. After appearing in shows like American Gothic and Deadwood and films like Serenity, What Women Want, and The Notorious Bettie Page, Paulson booked a leading role on Aaron Sorkin's primetime drama Studio 60 on the Sunset Strip as Harriet Hayes, one of the stars of the late night show featured on the series. Studio 60 only stuck around for one season, but Paulson made a powerful impression, earning a Golden Globe nomination for Best Supporting Actress in a Series, Miniseries, or Television Film.
After her time on the Sunset Strip, Paulson racked up appearances on popular shows like Grey's Anatomy, and earned her first Emmy nomination for HBO's original film about the 2008 Presidential election Game Change, in which she played political pundit Nicole Wallace. However, her biggest opportunity was yet to come, thanks to her future frequent collaborator Ryan Murphy.
In the fall of 2011, Paulson appeared in a brief multi-episode arc on the first season of American Horror Story (retroactively titled Murder House) as Billie Dean Howard, a medium who attempts to help the Harmon family decipher the secrets of their haunted house. Paulson went on to appear in the anthology series' second season, Asylum, in a leading role as Lana Winters, a journalist investigating wrongdoing at an asylum only to be imprisoned within its walls herself. Paulson went on to become a key member of the AHS troupe, having appeared so far in eight of the series' nine seasons.
Sarah Paulson's award-winning work has her swimming in high profile roles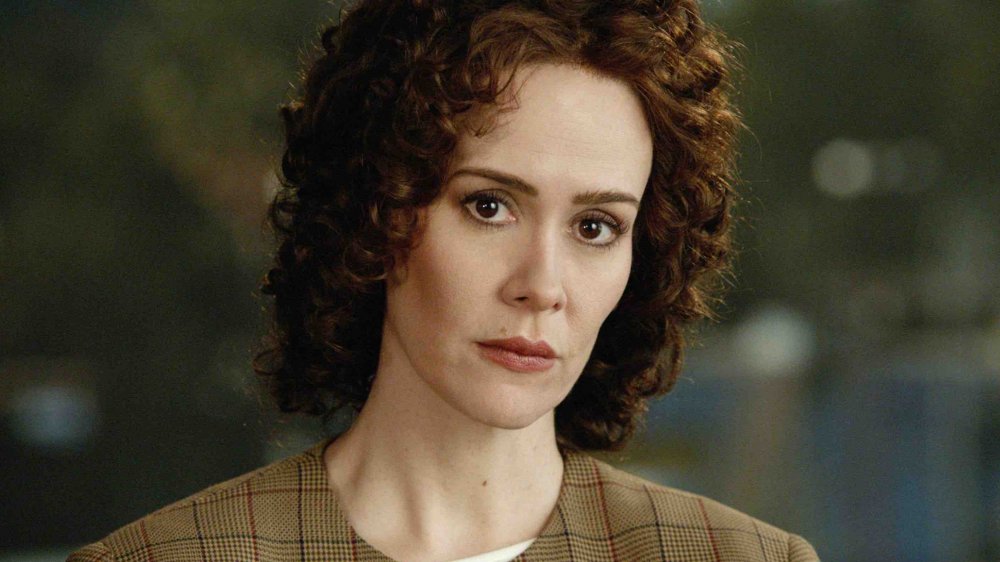 FX
Beyond her appearances on American Horror Story, playing everything from a two-headed woman to the queen of the witches, Paulson and Murphy struck gold with 2016's American Crime Story. For his second anthology series, Murphy recreated the trial of O.J. Simpson for the show's inaugural season, and Paulson's sympathetic, layered, and nuanced performance as real-life attorney Marcia Clark ultimately won her an Emmy Award and a Golden Globe Award for Best Actress in their respective Miniseries categories.
Paulson teamed up with Murphy once again in 2017 for Feud, and one year later, she played three separate characters — some of which she had played before — in Apocalypse, the eighth season of American Horror Story. Murphy and Paulson's working relationship is still going strong; in late 2019, it was announced that she would play Linda Tripp in American Crime Story's upcoming third season Impeachment (alongside Booksmart's Beanie Feldstein as Monica Lewinsky), and she'll also return for the tenth season of American Horror Story after sitting out its ninth season. She'll also star in the title role in the upcoming Netflix original series Ratched, which shines the spotlight on One Flew Over the Cuckoo's Nest villain Nurse Ratched.
Paulson is also no stranger to feature films, having appeared in films like Ocean's 8 (alongside an ensemble cast that included her Bird Box co-star Sandra Bullock) as well as M. Night Shyamalan's Glass, and she'll pop up in the 2020 thriller Run. Currently, you can catch her on the FX original series Mrs. America, where she reunites with another Ocean's 8 co-star, Cate Blanchett. Clearly, Paulson has been one busy lady — which, considering her formidable talent, isn't exactly a shock.