Small details you missed in Bird Box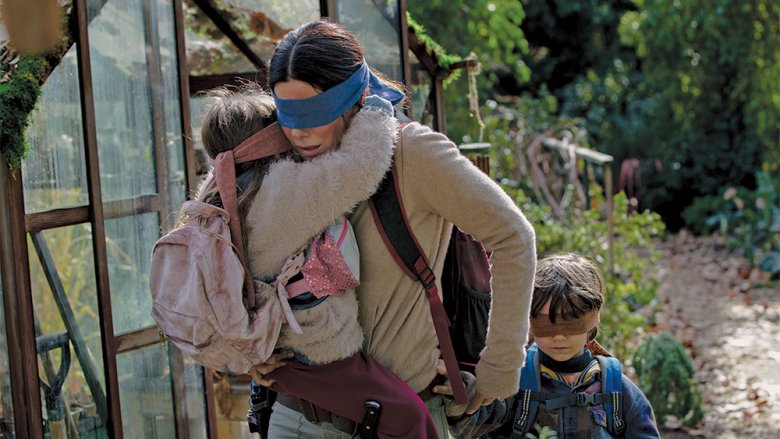 Whether you're a fan of a good thriller or not, chances are you've probably made the time to watch Bird Box. The Netflix original took the world by storm over the 2018 holiday season, and that momentum didn't slow down heading into 2019. The post-apocalyptic, suspense-laden film starring Sandra Bullock and adapted from the novel of the same name has been a smash hit, allegedly netting the streaming service their largest initial audience viewing to date.
As with most well-made movies, in many ways it's the little details throughout Bird Box that help elevate it from good to great, giving it a feeling of depth and authenticity. But the truth is, it's hard to catch all of the little subtleties and hints that are woven throughout the movie while you're busy trying not to fall off the edge of your seat as you strain for a glimpse of just what those monsters actually look like. We've gone ahead and gathered up some observations for you to mull over while you work through that post-credits daze. Here's a look at all the small details you missed in Bird Box.