Why Loretta From Tales From The Loop Looks So Familiar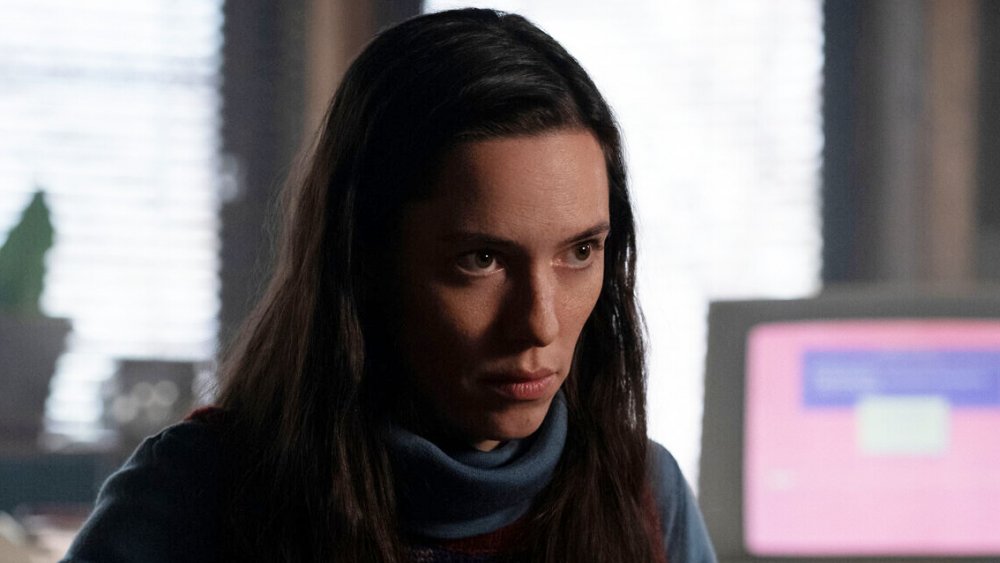 Amazon Studios
As we all continue to watch the great streaming wars unfold before their very eyes, it's clear that Amazon Studios is primed to be a major player in the game for years to come, with wildly original, critically-adored hits like Fleabag, The Marvelous Mrs. Maisel, and Transparent already to its credit. Though the series only recently landed on Amazon Prime Video, we're betting Tales From The Loop is soon to join Amazon's growing list of lauded originals.
Created by Nathaniel Halpern (a writer and producer on FX's bonkers, psychedelic superhero series Legion), Tales From The Loop is inspired by the breathtaking, sci-fi tinged artwork of Simon Stålenhag, which also inspired a role-playing game of the same name. Fueled by compelling narratives and jaw-dropping visuals, Halpern's series is part anthology and part serial, and follows a group of small town folk who live above "The Loop," which is a device designed to make reality out of things previously only glimpsed in sci-fi stories. The series sports an impressive list of actors including Paul Schneider (Parks and Recreation), Jonathan Pryce (Game of Thrones), Jane Alexander (The Good Wife), and Ato Essandoh (Altered Carbon).  
Among Tales From The Loop's regular characters, you'll find a young man (relative newcomer Daniel Zolghardi) and his mother Loretta, who appear in nearly every episode of the series. If you've already started your Tales From The Loop binge, you're probably convinced you've seen Loretta's face somewhere before — most likely because you have. It belongs to Rebecca Hall, who's been in a dozen or so movies over the past decade-plus which you've almost certainly seen — and she's been great in every single one of them. 
Here's why Loretta from Tales From The Loop looks so familiar.  
Rebecca Hall tangled with Tony Stark in Iron Man 3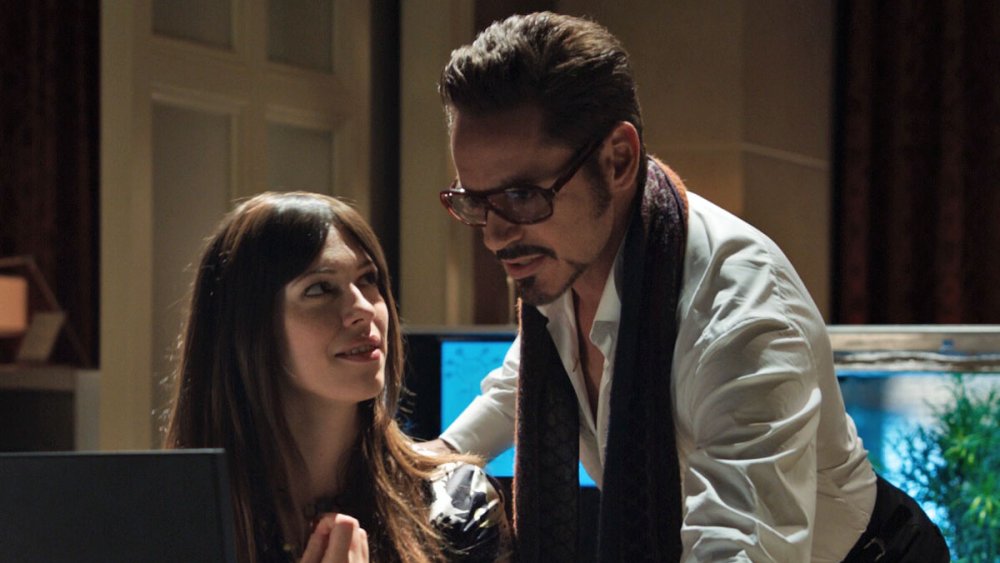 Marvel Studios
You may or may not realize it, but Rebecca Hall has spent the bulk of her career gracefully transitioning between high profile features (The Town, The BFG) and smaller, auteur-driven fare (Vicky Christina Barcelona, Christine, The Gift). While we're sincerely hoping many of you took note of Hall for her work in 2017's marvelous, not-so-superpowered indie Professor Marston and the Wonder Women, it's far more likely you remember the actor for her role in a different sort of superhero flick, Marvel's trilogy-capper Iron Man 3. 
If you're having trouble placing Hall in that film, we'd encourage to go and have a rewatch, because she played a pretty significant role in it. She portrayed Dr. Maya Hansen, the brilliant scientist who was spearheading the Extremis super soldier project that was eventually hijacked to calamitous effect by Guy Pearce's big bad Aldrich Killian. She's also the person who brought the research to Tony Stark (Robert Downey Jr.) who, in true Stark fashion, solved its problems and helped make the potentially deadly tech viable.
For her perceived treachery, Hansen paid with her life, of course. But according to a 2016 Vanity Fair interview with Iron Man 3 writer/director Shane Black, Hall's character was initially meant for a dramatically different fate. In fact, Black claims that Maya Hansen was actually intended to be the film's main villain, which would have been a first for the MCU.
Rebecca Hall suffered the life of a magician's wife in The Prestige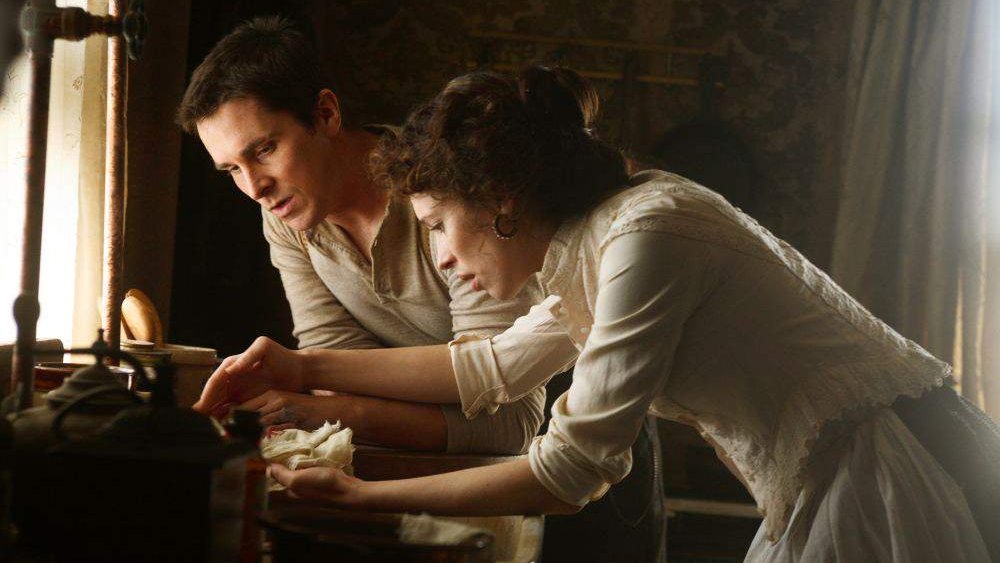 Warner Bros.
With roles in Vicky Christina Barcelona, and a turn in Iron Man's orbit in the MCU, it seems that the careers of Hall and Scarlett Johansson were oddly intertwined for much of the 2000s. As it happens, this began with a 2007 flick in which they hardly shared any screen time,directed by one of modern cinema's true ingenues: the one and only Christopher Nolan. The film is, of course, Nolan's bravura, cinematic sleight-of-hand The Prestige.
If you've somehow never seen The Prestige, we'd urge you to stop reading this instant, and set out to get your peepers on the film in any way, shape, or form with all due haste, because it's among Nolan's best work. But if you need a bit of a teaser to pique your interest, the turn-of-the-century drama follows a pair of gifted magicians — one a skilled technician (Christian Bale), the other a natural showman (Hugh Jackman) — whose lives become tragically entwined, and eventually wholly upended by a bitter rivalry. If the thought of Bale and Jackman (aka The Batman and The Wolverine) facing off onscreen as dueling magicians isn't quite awesome enough, we can also tell you that Dave Bowie is in The Prestige, and that his performance as the mysterious inventor Nikola Tesla is literally the stuff of legend.
Hall's turn as the loving but tortured wife of Bale's deeply secretive illusionist imbues The Prestige with a heart and a humanity vital to helping its head-spinning twists and turns land with a legit emotional wallop. It's a skill that the actress will soon bring to a wildly varied pair of genre features: director David Bruckner's indie thriller The Night House, and the Monsterverse throwdown Godzilla vs. Kong.