The ending of The Prestige explained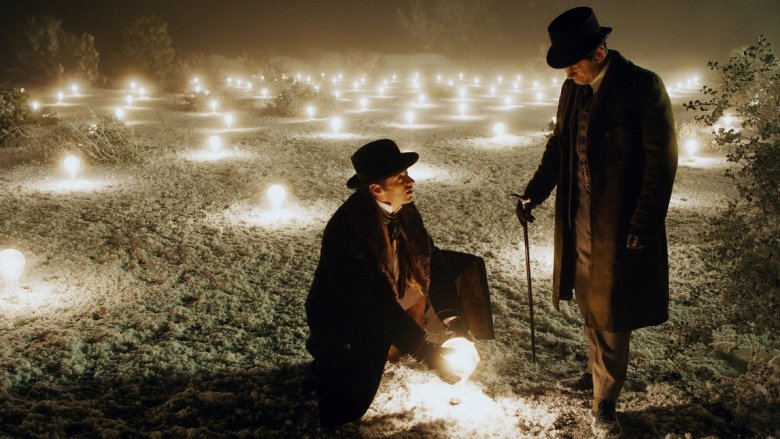 The story of a rapidly escalating feud between rival magicians in the 1800s, The Prestige proved Christopher Nolan wasn't a director to ignore. A twisty script, excellent editing, and stellar performances by Michael Caine, Christian Bale, and Hugh Jackman all hide the central twist of the movie in plain sight. The ending is telegraphed repeatedly, through nearly every character and every line, making it one of the most surprising, and paradoxically most foreshadowed, twists in movie history.
The "magic" of the movie's twist is that nearly every character in the movie—everyone the audience is conditioned to understand as intelligent and sober-minded—knows Borden (Christian Bale) uses a double for his trick. Cutter (Michael Caine) knows, Olivia (Scarlett Johansson) knows, Sarah (Rebecca Hall) knows. But the audience doesn't want to believe it, and neither does Robert Angier (Hugh Jackman). We're as invested as he is to discover the trick, even when every detail of the script constantly tells us the truth. We don't really want to know. We want to be fooled.
Here's the ending of The Prestige explained.