The Best Amazon Prime Video Arrivals Of April 2020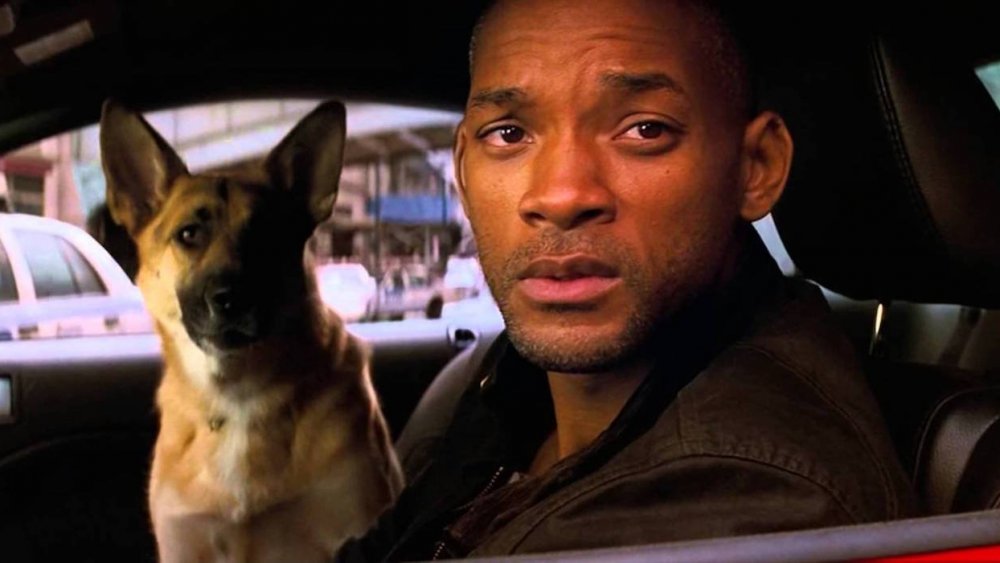 Warner Bros.
April is usually a huge month for Hollywood, with many studios looking to get an early jump on the summer movie season by releasing some good old-fashioned springtime tentpole fare. As companies begin rolling out their more blockbuster-y offerings the closer the calendar approaches to summer, cinemas usually see an uptick in the number of people filling a dark cinema room in hopes of some entertaining escapism. Up until a month ago, 2020 was looking no different, but after some major changes to our current world order, cinemas are temporarily closed and seemingly more content than ever before is hitting streaming services — either ahead of scheduled home releases or in place of theatrical launches altogether. 
Get ready to add a few more titles to your watch lists for next month, 'cause Amazon Prime Video has some serious goodies headed your way. Here's a look at some of the best Amazon Prime Video arrivals of April 2020.
Watch Tales from the Loop on Amazon Prime beginning April 3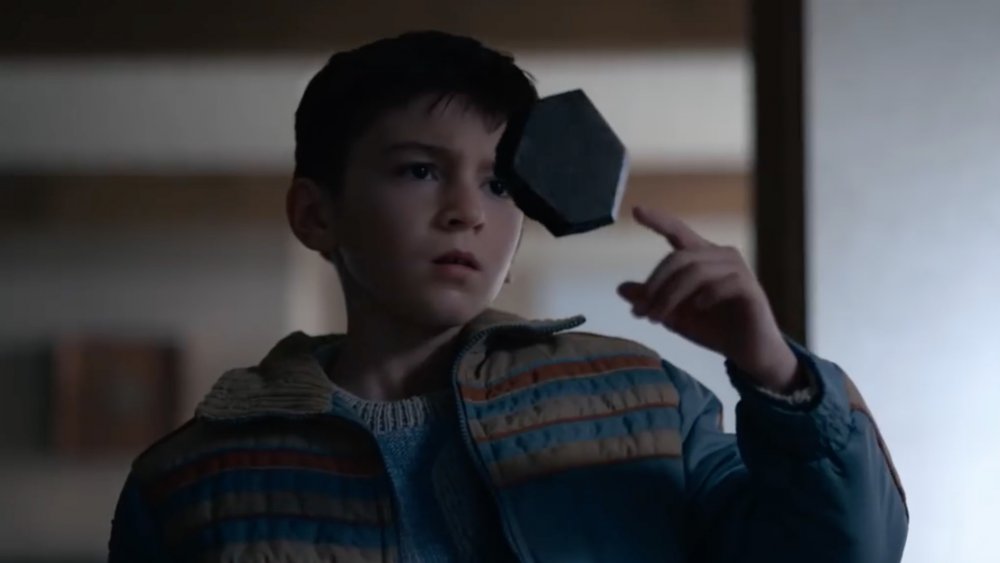 Amazon Studios
Over the past few years, Amazon Studios has made a major play in regards to beefing up its slate of original content. That has led to a handful of compelling, wholly original sci-fi confections like the serialized space drama The Expanse (one of the best sci-fi series you're still not watching) and the mind-melting anthology Electric Dreams (based on stories by Philip K. Dick). Team Amazon is at it again in April 2020, as they're about to drop another daring sci-fi saga: Tales from the Loop. 
Some of you will already be familiar with the world conjured in Tales from the Loop, if only because you're a die hard fan of either the role playing game that helped inspire it, or more likely you've spent untold hours gazing upon the stark, retro sci-fi artwork of Simon Stålenhag which helped spawn the game. Tales from the Loop follows a group of townsfolk who live above "The Loop," a machine constructed to essentially make the impossible possible. Part serial and part anthology, the series will also feature a killer cast that includes Rebecca Hall, Jonathan Pryce, Paul Schneider, and Jane Alexander.
There's little reason to think the Tales from the Loop adaptation will be anything but unique. The series is being brought to screens by Nathaniel Halpern, who's spent the past several years helping shape the insane-in-all-the-best-ways world of FX's psychedelic superhero series Legion. If the jaw-dropping trailer for Tales from the Loop is any indication, he's bringing the same anything-is-possible approach to his new series. 
Tales from the Loop will hit Amazon Prime Video on April 3.
In April 2020, stream plenty of Bond, James Bond, on Amazon Prime Video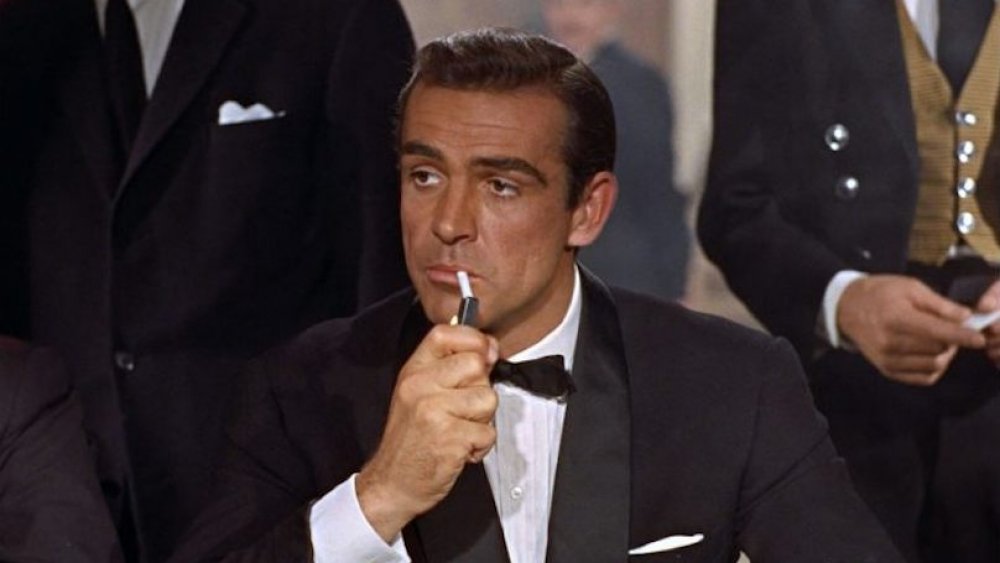 United Artists/MGM
If you're anything like us, you're beyond bummed that the release date of No Time to Die, Daniel Craig's final turn as 007, got pushed from April to November 2020. Luckily, Amazon is here to make sure we still get our James Bond fix in April by dropping pretty much every Bond flick in existence that doesn't star Craig. The folks at Amazon may have intended to pair their April Bond movie drop with the release of No Time To Die, they're now (intentionally or not) ground zero for the world's Bond-a-thon binge.
But before you start planning out your Bond marathon, know there's not really a wrong way to watch the sprawling 007 oeuvre. Much of the franchise doesn't really follow any narrative throughline the way the most recent run of Bond movies do (starting with 2006's Casino Royale). That being said, if you want to get the full James Bond experience, dive in from the beginning with 1962's Sean Connery-starring Dr. No. From there, enjoy your Bond deep dive on Amazon Prime in any order you'd like — but be sure not to overlook franchise highlights like Goldfinger (1964), Live and Let Die (1973), The Spy Who Loved Me (1977), A View To A Kill (1985), License To Kill (1989), and GoldenEye (1997).
You can officially kick off your James Bond binge Amazon Prime Video on April 1.
The best action movies coming to Amazon Prime Video in April 2020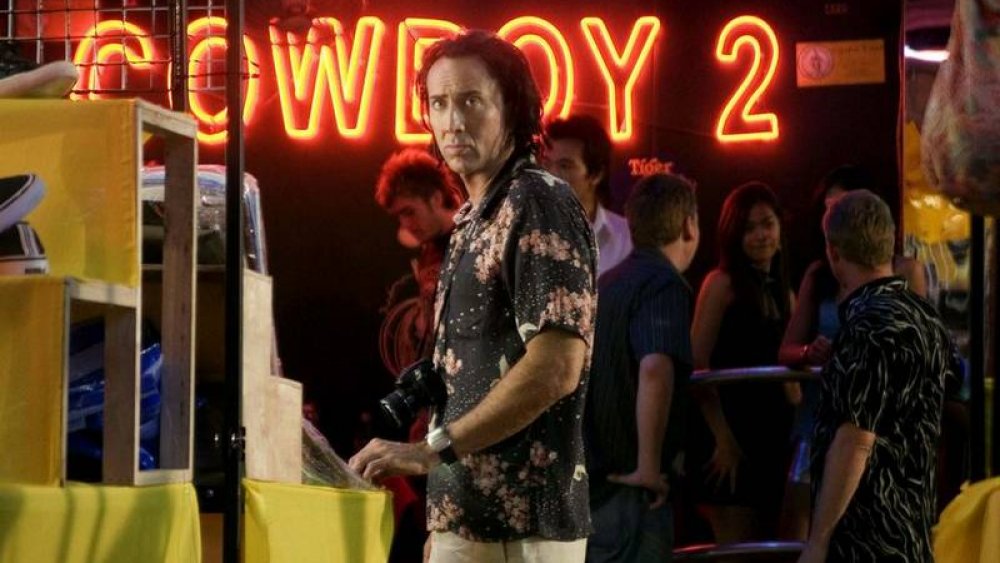 Lionsgate Films
If James Bond isn't really your bag when it comes to the world of action movies, fear not — Amazon Prime Video has a handful of other shoot-and-smash-em-ups headed your way for April 2020 as well. 
Among those releases is one of the all-time so-bad-it's-actually-great offerings from everybody's favorite cinematic mad man, Nicolas Cage. The film is 2008's Bangkok Dangerous, based on the 2000 movie of the same name from Thai cinema wunderkinds Danny and Oxide Pang. Oddly enough, the Pang Bros. also directed the 2008 version, though the duo made some some interesting changes for the mostly English-language remake. Most importantly, they changed the film's central character (a deaf-mute assassin in the original) purely for the sake of making sure Nic Cage had speaking lines. He's also sporting an absolutely ridiculous hair piece in the film, but that's a whole other matter. Overall, Bangkok Dangerous is a hell of a lot of fun to watch, which you can do on April 1.
Other top action picks coming to Amazon Prime Video are 2018's Hotel Artemis and 1976's Gator (dropping April 1), 2019's Rambo: Last Blood (arriving April 10), and 2019's Vault (hitting the streamer on April 14).
Stream these awesome horror/thriller movies on Amazon Prime in April 2020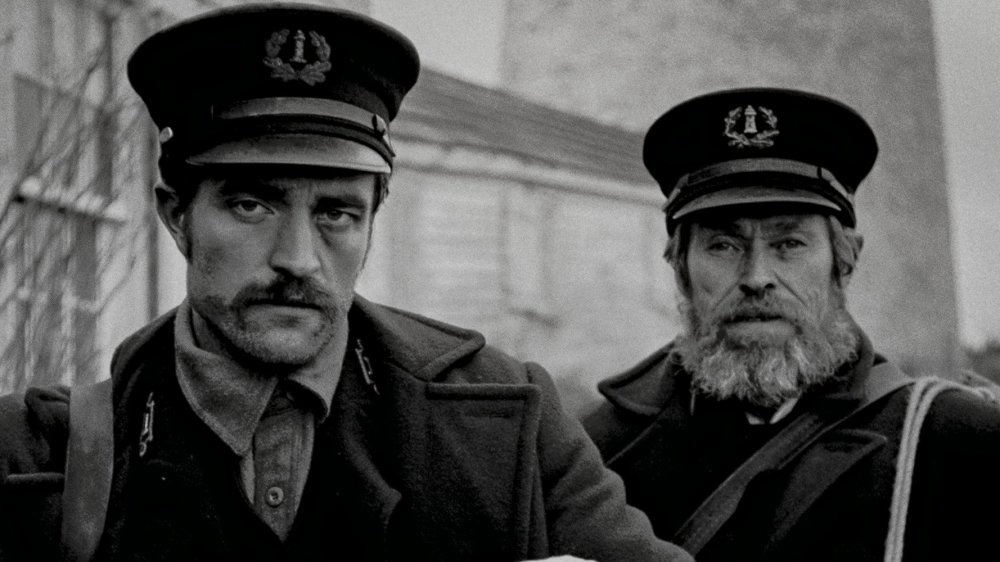 A24 Films
Some terrifying new delights are hitting Amazon Prime Video next month. Robert Eggers' 2019 horror fantasia The Lighthouse is sure to feed any genre fans' appetite for unsettling period drama. Eggers is the genre genius who unleashed the immaculate gothic brooder The Witch unto the world back in 2015; a fresh type of horror unfolds in his latest feature, set entirely on the grounds of a lighthouse located on an isolated New England island.
Into that already eerie setting, Eggers deposits two lighthouse keepers: Robert Pattinson's enigmatic loner Thomas Howard and Willem Dafoe's maniacal old sea dog Thomas Wake. Of Eggers' corrosive tale of two Thomases, we won't say much more, because there's really not much we can say to prepare you for the unbridled insanity of The Lighthouse. The film features career-best work from both Pattinson and Defoe, and will challenge and confound you in ways few modern horror movies can.
The Lighthouse makes Amazon debut on April 17, and if you're on the hunt for more unholy treasures this month, you'll probably also enjoy the creepy offerings listed below.
April 1
I Am Legend (2007)
The Brothers Grimm (2005)
The Sender (1982)

The Lost World (1925)
April 20
Paranormal Activity 3 (2011)
Drama films hitting Amazon Prime Video in April 2020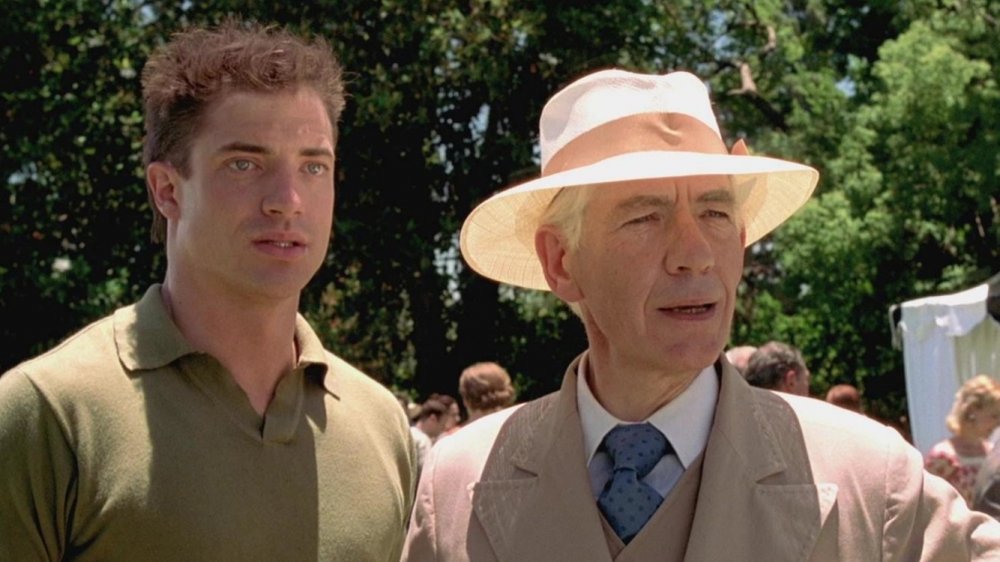 Lionsgate Films
On the drama front, the Amazon Prime Video library is admittedly looking a little bit thin for April — unless you count the James Bond additions among the dramatic lot. That said, if you're on the hunt for something a little more low-key that Bond's adventures in MI6, you're hardly going to be starved by Amazon's April 2020 offerings. 
On the top of the list of drama films headed to the streamer is a largely forgotten 1998 masterpiece from future Twilight Saga helmer Bill Condon: his Oscar-winning 1998 film Gods and Monsters. Adapted from Charles Bram's novel Father of Frankenstein, Gods and Monsters unfolds circa the 1950s, and finds once-famed Hollywood director James Whale (Sir Ian McKellen) attempting riding out retirement in sunny California. (If you're wondering who James Whale is, he's the guy who directed the groundbreaking horror film Frankenstein in 1931 and its widely adored sequel Bride of Frankenstein four years later.)
As portrayed in Gods and Monsters, Whale is near-suicidal in his old age. He spends most of his time retreading his tortured past, daydreaming of the beautiful young men he once shared his bed with, and haggling with his overbearing housekeeper Hanna (Lynn Redgrave). Whale's temperament changes when a handsome gardener (Brendan Fraser) enters the picture — and from then on, well, let's just say Gods and Monsters gets complicated in rather remarkable ways. Trust us when we say you should be interested in finding out how.
That being said, if brooding, low-budget character studies aren't your vibe, you might be a bit more interested in these other dramatic titles.
April 1
Gorky Park (1983)
Repentance (2014)
The Bodyguard (1992)
The Hoodlum (1951)  
Comedy films to watch on Amazon Prime Video in April 2020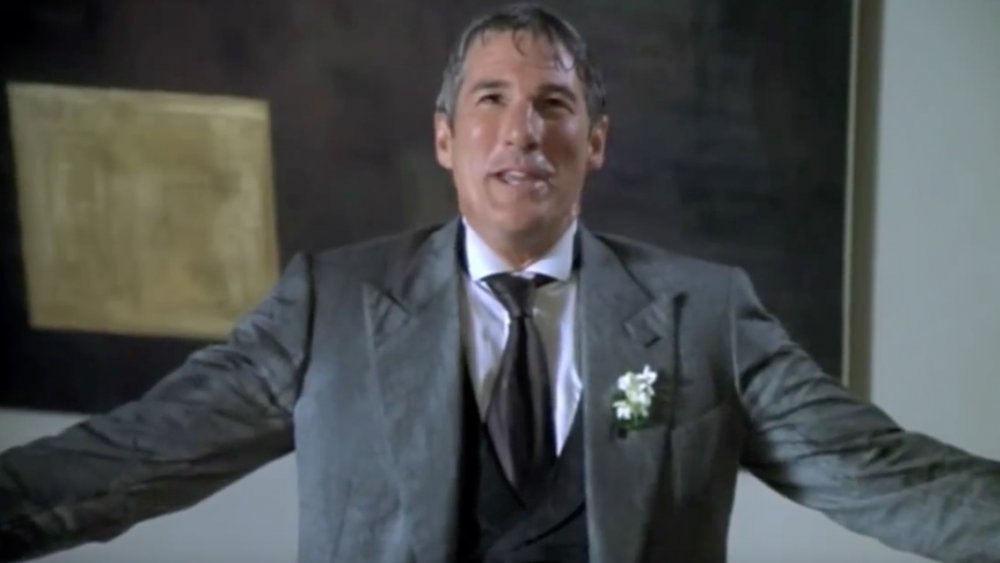 Artisan Entertainment
Finally, there are a couple of solid comedic offerings hitting Amazon Prime Video in April. If you're feeling a little bit adventurous, we'd encourage you to buy the ticket and take the weird ride that is Robert Altman's 2000 comedic odyssey Dr. T & the Women.
Save for a handful of Altman super-fans, moviegoers generally avoided Dr. T & the Women when it was released, fiven that the film was essentially marketed as a run-of-the-mill Richard Gere romantic comedy. If you know anything about the world of Robert Altman, however, you know the man couldn't do run-of-the-mill if he tried. And while Dr. T & the Women (which finds Gere playing an very in-demand Dallas gynecologist) undoubtedly borrows standard elements of the rom-com genre, the film is far more interested in subverting genre tropes than indulging them. Dr. T & the Women essentially becomes an anti-romantic comedy that categorically refuses to go quite where you think. It also features a brilliant supporting turns from Laura Dern, Helen Hunt, Liv Tyler, Kate Hudson, Lee Grant, and Farrah Fawcett — not to mention hilariously scene-stealing work from Shelley Long.
If you're not up for Dr. T on April 1, you might enjoy the 2011 version of Footloose, a remake of the 1984 flick about a dance-loving teen boy who moves from Boston to a southern town that has strictly outlawed any grooving or shaking. The modern take on Footloose hits Amazon Prime Video on April 29.