Why Yakov From Unorthodox Looks So Familiar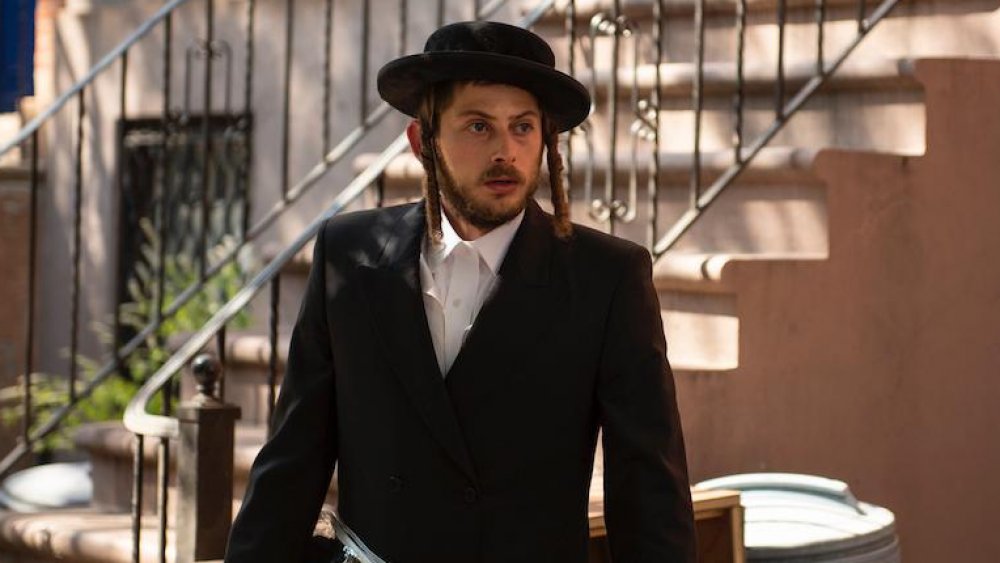 Netflix
Netflix's latest adapted miniseries brings Deborah Feldman's gripping 2012 autobiography, Unorthodox: The Scandalous Rejection of My Hasidic Roots, to life in true cinematic form. The four-part German-American drama has audiences everywhere glued to their screens, and many of them are wondering just why the series' male lead looks so familiar.
The hot new streaming series tells the story of Esther "Esty" Shapiro (Shira Haas), a 19-year-old woman from the ultra-Orthodox Hassidic Jewish community on the south side of Brooklyn's Williamsburg neighborhood. Esty flees an arranged marriage in New York, escaping all the way to Germany where she attempts to search out her estranged mother. She discovers a strange and libertine secular life in Berlin, where she enrolls in school for the first time to study music. The conflict within Unorthodox arrives when Esty's abandoned husband, Yakov Shapiro, discovers that she's pregnant and travels to Germany to find her and bring her home.
The actor who portrays Yakov in this heart-wrenching tale based on a real-life story is none other than Amit Rahav, and chances are good that you've seen him before.
Amit Rahav has already appeared in films and on American television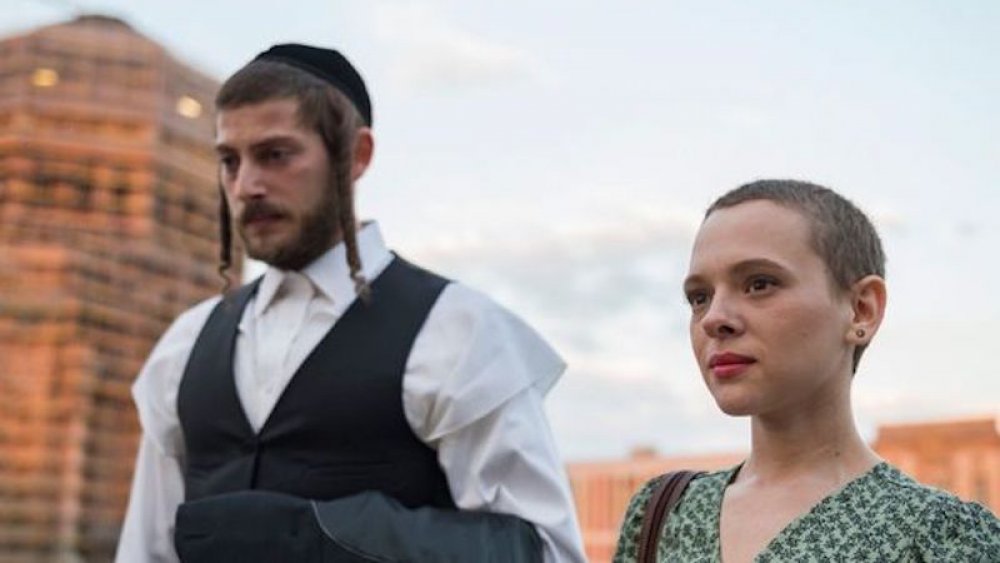 Netflix
The handsome Israeli actor who plays Yakov "Yanky" Shapiro is a relative newcomer to the screen, but that doesn't mean he hasn't already started to make the rounds. Amit Rahav got his first big break playing Hanan on the Hebrew-language series Mishpaha Soletet. Though Mishpaha Soletet ran for only one season back in 2014, Rahav wasn't out of work for long. Soon after, he made his American television debut on the USA drama Dig opposite the incomparable Jason Isaacs (Harry Potter, The OA) and Anne Heche (Chicago PD). On Dig, Rahav played the recurring character Aaron, who appeared on two of that short-lived series' ten episodes.
In 2018, Rahav returned to Israel to make the jump to the silver screen, starring in the Hebrew horror flick The Damned. The plot of The Damned concerns a Bedouin woman (played by Abir Chadad) who curses three young soldiers out on a desert training exercise. The punishing landscape begins playing tricks on the soldiers' minds as they slowly descend into madness. While a psychological thriller may seem like an odd leap for Rahav, the high drama of The Damned likely prepared him for his current role on Unorthodox.
Given the early success of Netflix's latest miniseries, and Rahav's obvious talent, we can assume we'll be seeing a lot more of him as his Hollywood star continues to rise.