The Best Movies Based On True Stories You Can Watch On Netflix Right Now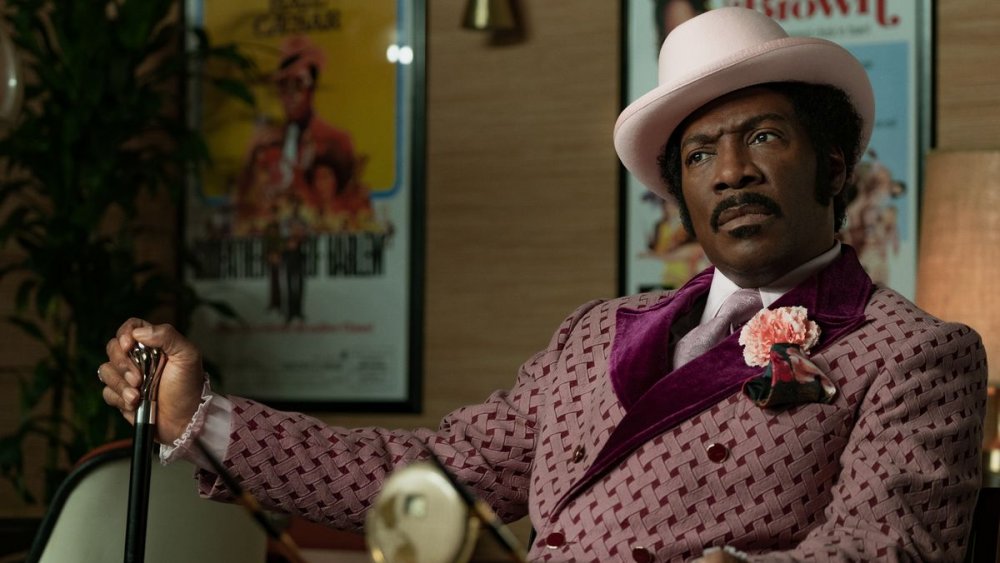 We all love fiction around here, and we especially love the kind of fiction that allows us to escape from the real world as much as possible. Whether it's a sci-fi film that takes us to the far future, a fantasy film that transports us to another realm, or a horror movie that posits the existence of monsters beyond the realm of human understanding, it's nice to get away from our own existence through cinema.
That said, there's always something alluring about the simple phrase "based on a true story," even if it's a true story we already think we know thanks to things like news coverage, documentaries, and books on the subject. There's something tremendously compelling about watching world-class talent re-enact major moments in human history, whether they're playing gangsters, popes, or queens. And lucky for us, thanks to streaming, many of those very stories are available at the push of a button. Here are the best films based on true stories you can watch on Netflix right now.
Elizabeth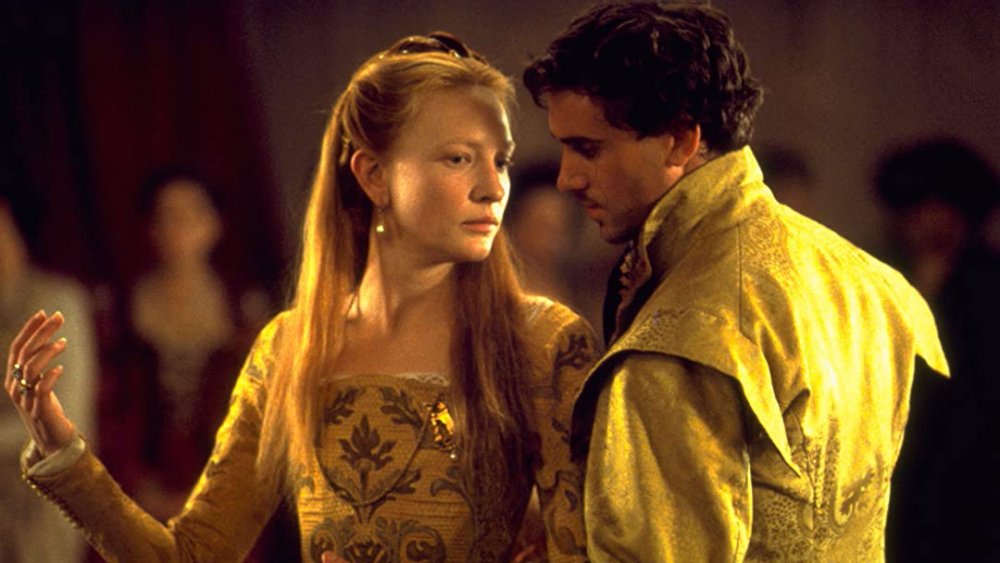 Though every film on this list is based on a true story, each one deals with "the truth" in its own way. Some are fairly devoted to an accurate depiction of events, doing their best to present things with unvarnished honesty. Others are more interested in rearranging events for the sake of drama, and their stories are often set so far in the past that certain liberties can be taken with greater ease.
In that respect, you can't go into Elizabeth expecting an entirely accurate depiction of the early reign of Queen Elizabeth I (Cate Blanchett). The film has been roundly criticized for this, and if you're curious about what's inaccurate and why, you can certainly find research that will lay that out for you. But if you want a lavish, passionate, absolutely compelling portrait of a young queen trying to find her way in a tumultuous time for her kingdom, it's absolutely a film worth checking out. Blanchett is unmissable in the title role, and Geoffrey Rush and Christopher Eccleston lend plenty of power to the film as Elizabeth's greatest ally and worst enemy, respectively.
Ip Man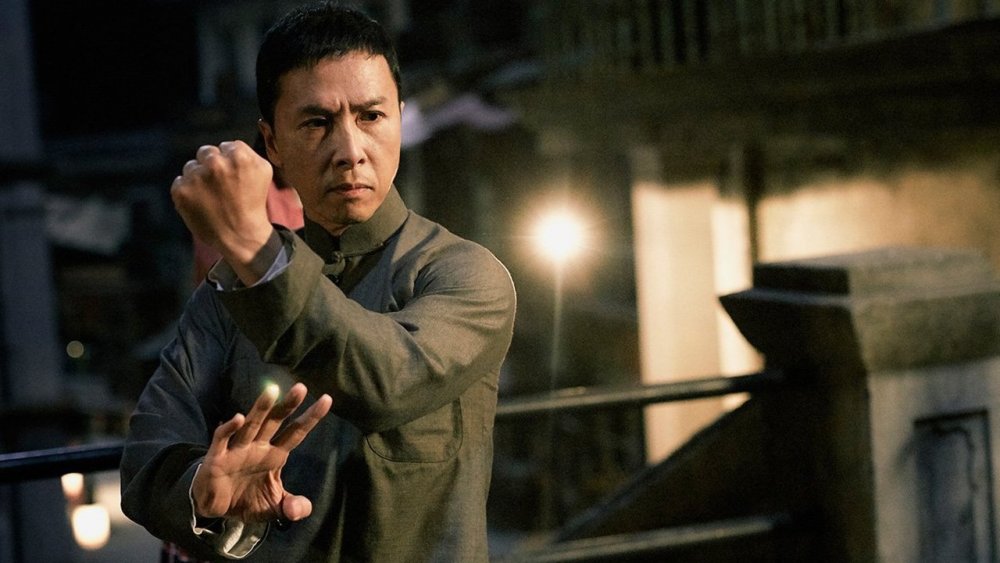 Historical biopics are often all lumped into the same tonal category, and when we think of the genre we often think of very ornate, slightly stuffy costume dramas with elaborate recreations of famous faces. Done right, though, biopics can be the stuff of legend, and that's exactly what you get when you take some time to watch Ip Man.
The man of the title is a legendary Chinese martial artist best known in the West as the guy who trained Bruce Lee in Wing Chun Kung fu. The film follows Ip in the 1930s, during the Sino-Japanese War, as he attempts to keep himself alive so he can protect his friends and feed his family while facing Japanese oppression. Donnie Yen is graceful, captivating, and brilliant in the title role, playing Ip as a man determined to contain his own martial energy until the last possible moment both for the sake of saving his own strength and the safety of those around him. When he finally does explode into pure martial arts might, it's absolutely dazzling in a way that's both realistic and like something you might hear about in a folk tale. There's a reason Yen has since come back to star in three more Ip Man movies, and it all starts right here.
Julie & Julia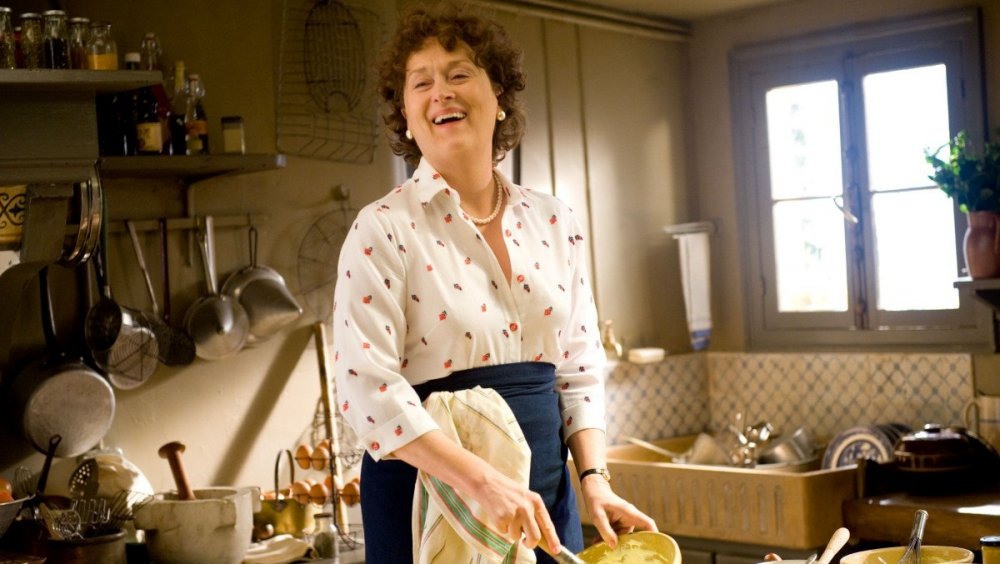 In 2002, a writer named Julie Powell set out to cook every recipe in Mastering the Art of French Cooking over the course of a year, while writing a blog about her experience. The blog became a sensation, and within a few years Powell was a bestselling author and her book was optioned for film. A film based on a cooking blog seems like a questionable proposition, but that's where the great Nora Ephron comes in.
In Ephron's hands, Julie & Julia becomes a merger of two stories, intercutting Powell's own life experience while starting and writing her blog with Julia Child's own experiences in postwar France that led her to become a chef, author, and TV presenter. By intertwining the stories, Ephron makes Julie & Julia not just a celebration of food, but a story of two women who somehow find a way to save themselves from listless lives through the sense of purpose that food culture gives them. Amy Adams and Meryl Streep are both tremendous in the respective title roles, and the film is easily Ephron's greatest visual triumph.
The Iron Lady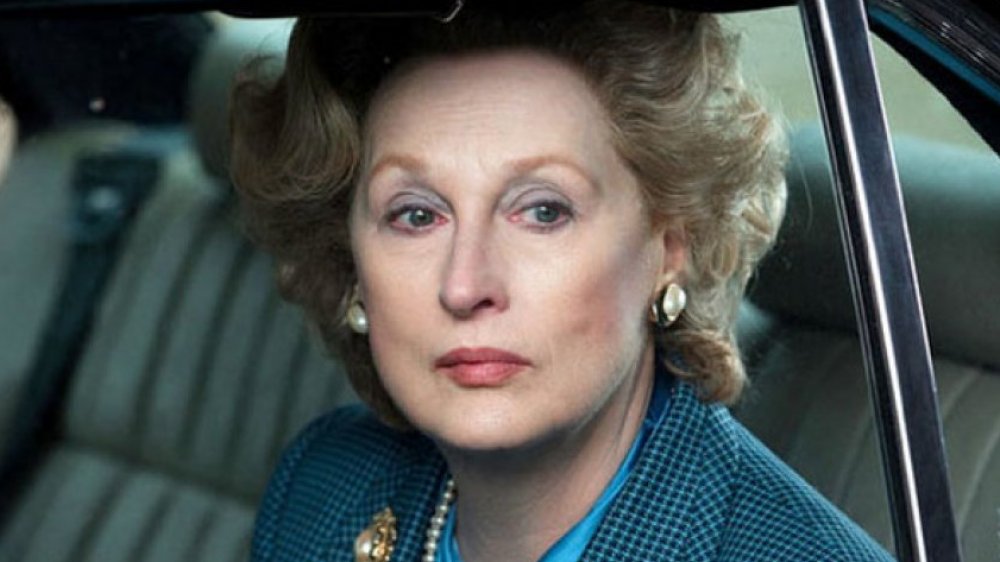 Though it might seem like a sure thing to adapt a film from a compelling and often surprising true story, the biopic is actually one of the most difficult movie genres to master, because it all depends on perspective. Hew too close to the real story, and it starts to feel like a documentary. Stray too far, and it feels like a total fiction. The Iron Lady, based on the true story of UK Prime Minister Margaret Thatcher's rise to power and her time at 10 Downing Street, is a bit of a mixed bag because it seems at times to not be entirely sure which approach it's taking.
Mixed reception to the film aside, nearly everyone who saw The Iron Lady upon its release in 2011 agreed on one thing: Meryl Streep is magnificent in her performance as Thatcher. Streep has a way of playing historical figures without relying too heavily on impersonation, letting us know that it's her performance while also managing to embody the character. It worked extremely well for this film, and Streep won her third Oscar for the performance, nearly three decades after winning her second statue.
The Theory of Everything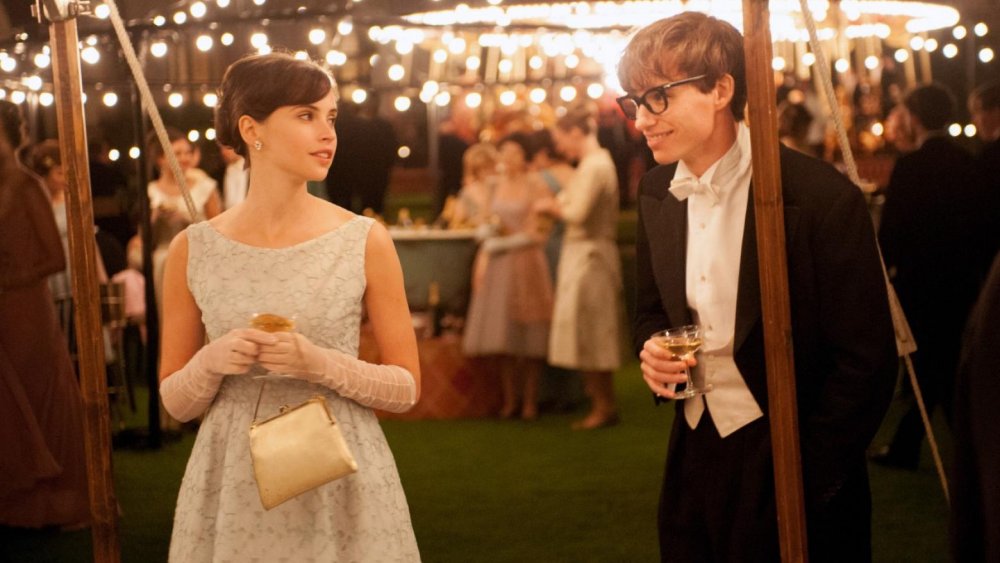 The 2010s saw the rise of many new movie stars in the public eye, but few rises felt more promising than that of Eddie Redmayne. The young English actor's career really started to gain steam in the early years of the decade, then in 2014 he played the role that will remain a defining moment no matter how long and successful his career turns out to be.
The Theory of Everything is based on the true story of legendary physicist Stephen Hawking (Redmayne) and his would-be wife Jane (Felicity Jones), detailing their romance and eventual marriage even as Stephen's health and physical mobility decline and his reputation in the scientific community rises. The film was hailed upon its release as another worthy biopic depicting the endurance of the human spirit, and particular praise was heaped upon its stars. 
The End of the Tour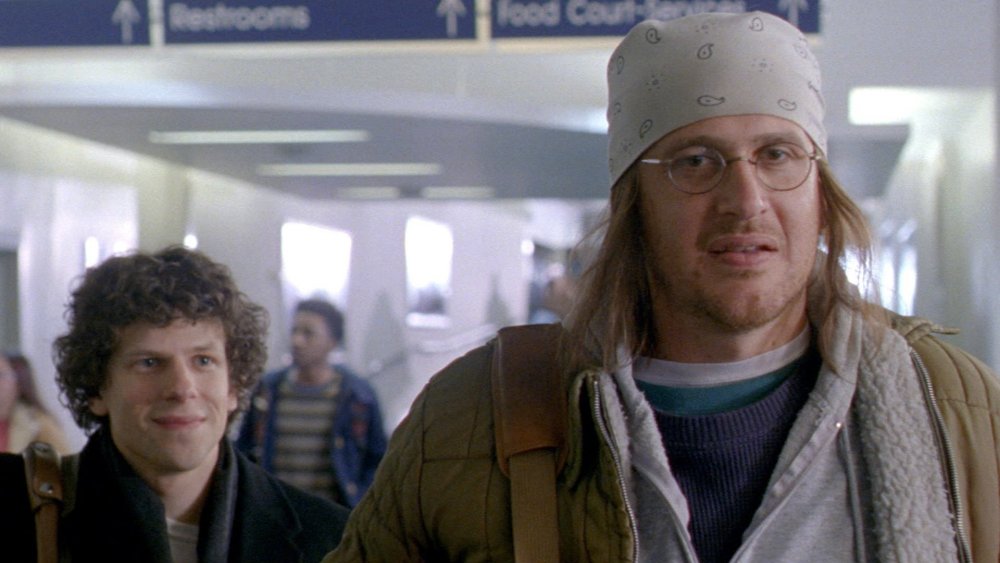 Sometimes the best approach for a biopic is a comprehensive look at the life of the person in question, making one film that spans decades. Other times, a more focused approach is called for, drilling into a single important event in a search for meaning, humanity, and entertainment. The End of the Tour takes the latter approach, and it's an extremely rewarding decision.
The film follows David Lipsky (Jesse Eisenberg), a Rolling Stone writer who spent several days with novelist David Foster Wallace (Jason Segel) in 1996 as the latter writer was finishing up his Infinite Jest tour. The film follows the two men as they travel together in the final days of Wallace's book tour, talking about everything from the virtues of junk food to addiction to mental illness, and all the tensions and joys that produces. Through this relatively narrow lens we get a compelling picture of Wallace as a person and as a creator, without ever elevating him to mythic status. The film is a beautifully crafted little road movie, and both Eisenberg and Segel are working at the top of their game.
Steve Jobs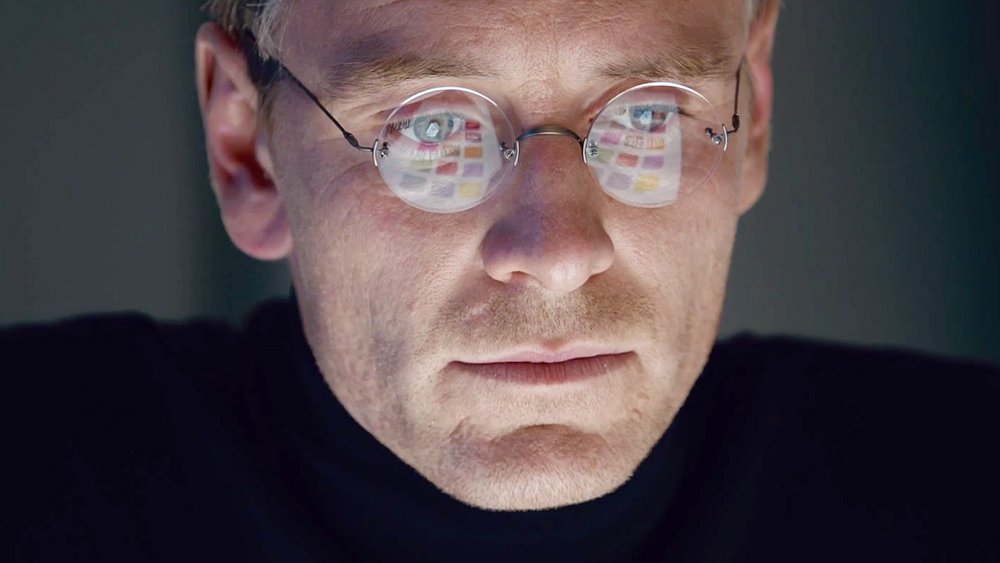 When Steve Jobs died of cancer in 2011, leaving behind a massive technological legacy that make him a hero in the eyes of many, a biopic on the life of the Apple co-founder felt inevitable. We eventually got more than one film depicting Jobs' life, but Danny Boyle's 2015 effort is without question the best depiction of Jobs' impact on the world and the people around him.
Written by Aaron Sorkin and adapted from Walter Isaacson's biography of Jobs, the film takes an unorthodox approach to telling Jobs' story. Instead of a straightforward biopic timeline, Steve Jobs instead tightly focuses on three career-defining product launches for Jobs — the Macintosh in 1984, the NeXT Computer launch in 1988, and the iMac launch in 1998. Each segment unfolds as a kind of backstage drama with the various major figures in Jobs' life moving through the story while Jobs himself is preparing to be the ultimate showman with some world-changing announcement. It's a setup that creates a kind of emotional powder keg out of each launch, allowing us to see the good and the bad in Jobs simultaneously while never devolving into formulaic biopic theorizing. Michael Fassbender is outstanding in the title role, and Seth Rogen is particularly effective as Jobs' Apple co-founder, Steve Wozniak.
Dolemite is My Name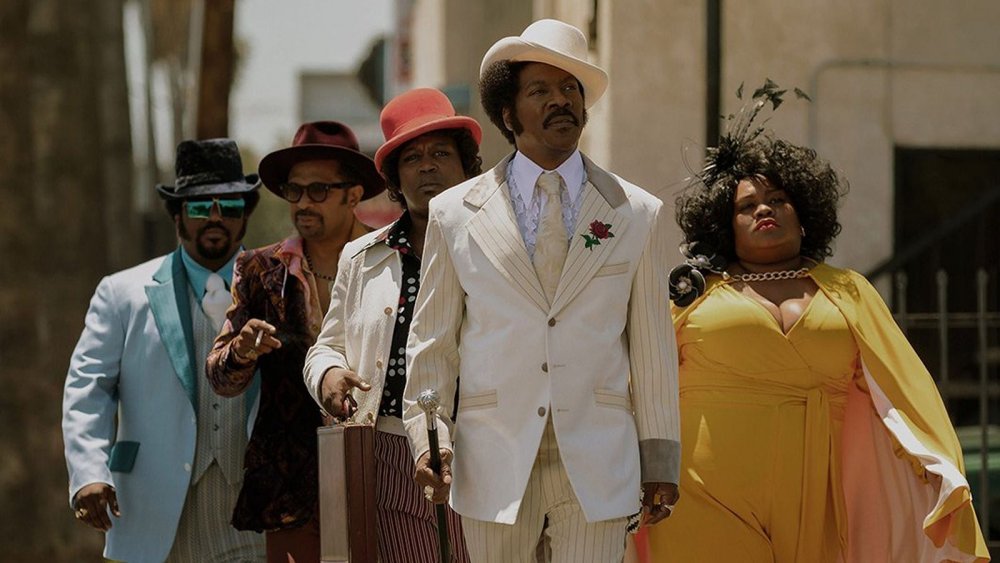 The problem with making a movie that's about the making of another movie is that fans of the original film are always going to react with skepticism. Sure, your making-of fictionalization might be interesting, but can it ever possibly be as interesting as the film you already know and love?
Fortunately for everyone, Dolemite is My Name does not suffer from this problem, despite the tremendous entertainment value that Dolemite still holds decades after its release. Craig Brewer's film follows Rudy Ray Moore (Eddie Murphy), a struggling comedian who finds success with a new stage persona he borrowed from a homeless man he knew. Armed with new material and a new sense of confidence, Moore decides that his character, Dolemite, deserves his own movie. When conventional means of filmmaking and financing fail him, Moore decides to make the movie himself. What follows is a wonderfully effective comedy film that's also a heartwarming story of determination, confidence, and speaking your dreams out into the world. It's also the best work Eddie Murphy's done in years.
The Irishman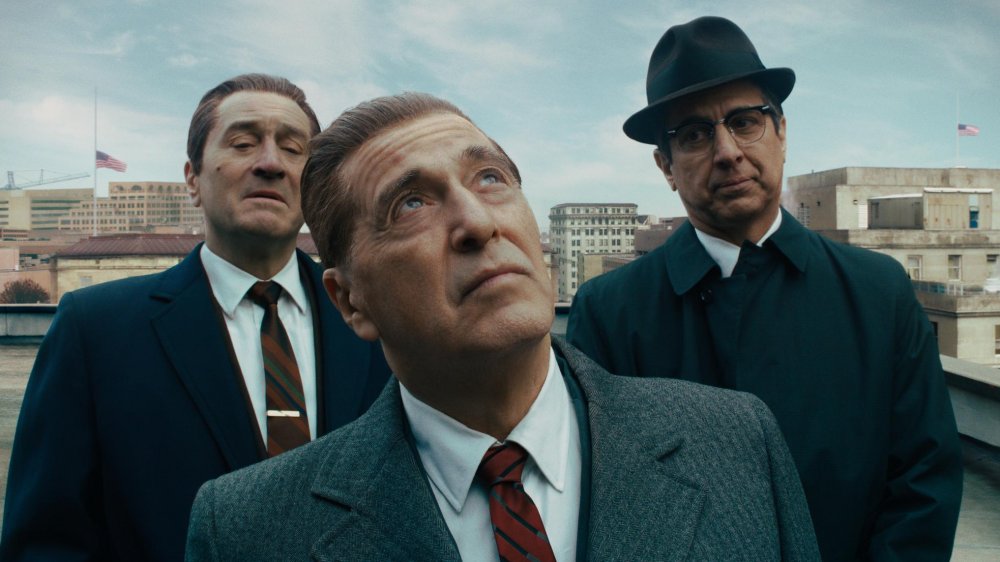 If you only know Martin Scorsese as the gangster movie guy, it might seem a little excessive of him to make yet another crime drama this late in his career, especially one that runs over three hours and makes heavy use of digital de-aging technology to keep several of his favorite actors in the whole thing. But there are two things wrong with that. For one thing, Scorsese is and always has been more than just a gangster filmmaker. And for another, The Irishman is really, really good.
Based on the book I Heard You Paint Houses, the film is the story of Frank Sheeran (Robert De Niro), a low-level criminal who ultimately rises through the ranks of the American mob to such a degree that he develops a friendship with infamous union leader Jimmy Hoffa (Al Pacino), and ultimately plays a part in Hoffa's disappearance. The film follows Sheeran's rise through several decades with all the visual dynamism and emotional complexity we've come to expect from Scorsese, and by the end it's a kind of epic summation of everything he has to say about crime, sin, redemption, and more. It's a long journey, but it's worth it.
The Two Popes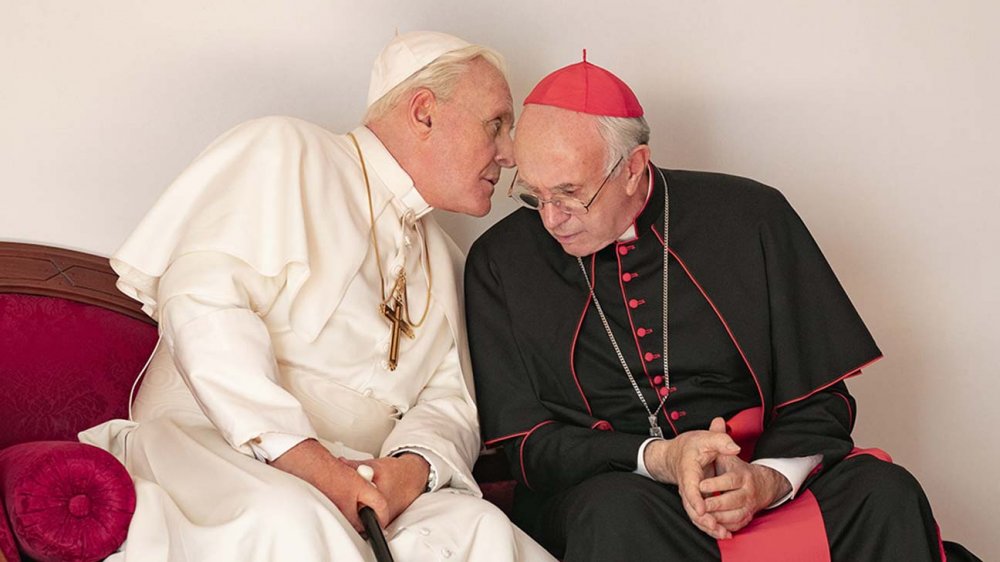 When a film or television series has the budget to swing it, the Vatican is a perfect place to stage a cinematic story, which helps explain the allure of recent efforts like The Young Pope. It's a visually gorgeous backdrop, but the headquarters of the Roman Catholic Church also offers a sense of deep intrigue that we can project all manner of mysteries on, be they mysteries of faith or mysteries of pure human frailty. Add in a true story and two brilliant actors playing off each other, and you've got a can't-miss movie.
The Two Popes is a fictionalized account of the meeting between the two most recent Pontiffs of the church, Benedict XVI (Anthony Hopkins) and Francis (Jonathan Pryce), when the former was a flagging Pope on his way out and the latter was a cardinal considering retirement. Their meeting seems fated, but the consequences of their conversation will shake both of them as the church attempts to weather one of the most tumultuous storms in its recent history. Pryce and Hopkins both received Oscar nominations for their work in the film, and when you watch it you can see why. They're perfectly matched, both doing some of the best work of their careers.
Jarhead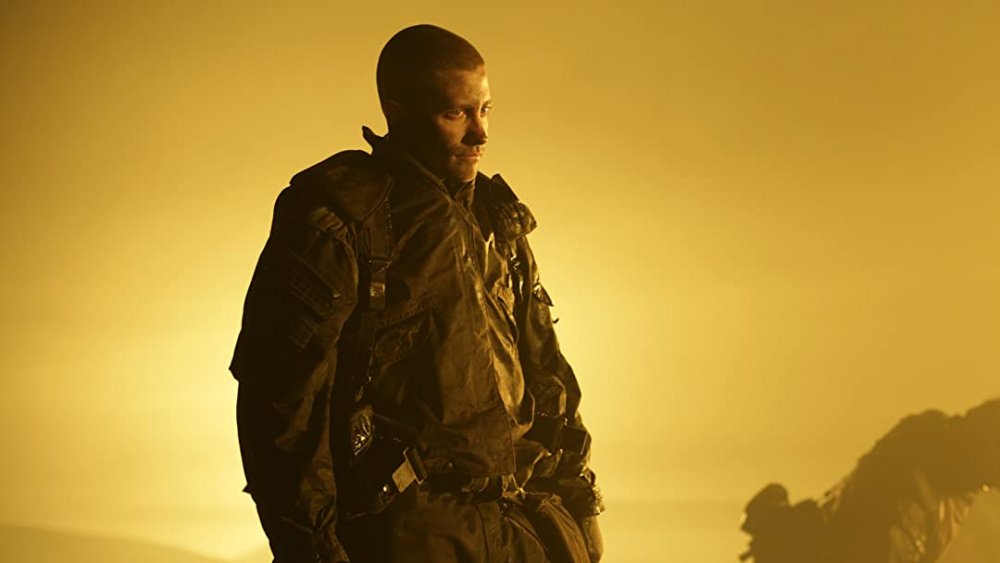 In 2005, after directing lyrical American tragedies like American Beauty and Road to Perdition, director Sam Mendes was looking to do something a little different for his third feature film. He chose Jarhead, a film based on Anthony Swofford's memoir of the same name about his experiences as a United States Marine in the lead-up to and during the Persian Gulf War in the early 1990s. Though the film was somewhat critically divisive when it was first released, it holds up as a powerful depiction of the emotionally draining effects of combat and loneliness on the servicemen it follows.
Jake Gyllenhaal stars as Swofford in a performance that, along with Brokeback Mountain that same year, helped cement him as one of the finest actors of his generation. The film is remarkable thanks in no small part to its depiction not of the combat Swofford and his compatriots faced, but the often crushing boredom and daily grind of simply trying to live as a soldier in a foreign world. Throw in a wonderful supporting performance from Jamie Foxx, and you've got a memorable war story.
The Social Network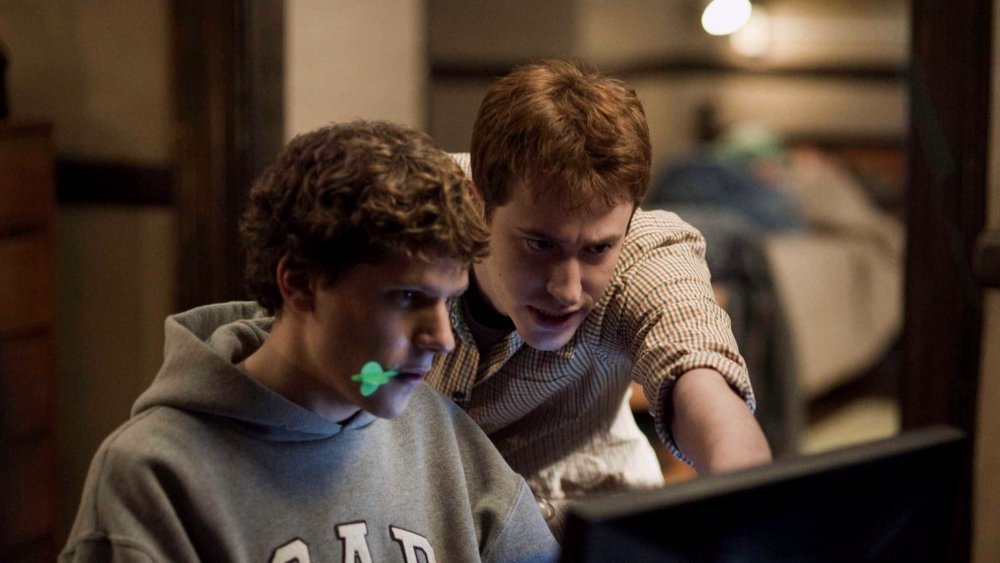 The 2011 Academy Awards race for Best Picture came down to two films, both based on true stories. While The King's Speech ultimately won the battle, many film fans would argue that The Social Network and its unflinching portrayal of ego, vulnerability, and insecurity may have won the war. It's since become almost universally identified as one of the most important films of the 2010s, and given the impact the titular network has on our lives every day, it's easy to see why.
While it does, in many ways, hew to certain traditional biopic structures, David Fincher's direction and Aaron Sorkin's script elevate the tale of Facebook's foundation and the contentious legal battle that shaped it to something much more than a predictable biographical drama. In their hands, driven by Jesse Eisenberg's utterly relentless performance as Mark Zuckerberg, the film becomes a compelling, dark, and still-relevant portrait of a man driven to win at all costs.