Sophia Bush Explains Her Chicago P.D. Exit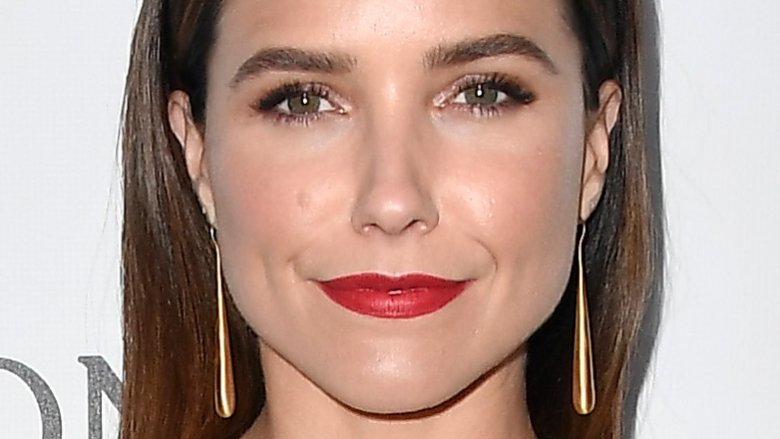 Getty Images
Sophia Bush is finally opening up about why she left Chicago P.D. 
After starring as Detective Erin Lindsay on the hit NBC police procedural drama for four seasons, Bush exited the series after the season four finale this May. On screen, her departure was explained by her character being offered a job with the FBI in New York. Bush has remained quiet about her reasons for leaving the show, but on Friday (October 20), she broke her silence. 
While replying to comments on her Instagram page that discussed the recent development deal she entered with 20th Century Fox TV, Bush wrote (via The Hollywood Reporter), "Took me a long time and a lot of hard work to get out of that show [Chicago P.D.]." This remark was in response to a user speculating that Chicago P.D. executives "cut her" from the series, and not the other way around. Bush was quick to dispel that accusation, writing, "Please don't demean my capabilities by degrading my position. I left because I wanted to. End of story."
Bush's remarks reflect those made by Chicago P.D. producer Dick Wolf, who explained during the Television Critics Association summer press tour that Bush simply "wanted to leave" the show without elaborating any further. Chicago P.D. executive president and Wolf Films head Peter Jankowski responded to Bush's departure in September, noting that "she was a big part of our show," but that her exit also "gives us something to play and reflect upon and have our characters react to, so it does help creatively on a certain level."
Earlier this week, the actress signed an exclusive talent holding and development deal with 20th Century Fox TV, which will see her star in a comedy or drama series for the studio in the upcoming pilot season. Under these terms, Bush will also develop additional projects as an executive producer. "Now more than ever, vital female voices need to be heard," said Bush in her announcement of the deal. "I'm thrilled to begin developing content that inspires and excites me at 20th Century Fox TV."
Though she's no longer a part of Chicago P.D., Bush hasn't been in need of work, as she recently appeared in the Thurgood Marshall biopic Marshall and will next pop up in Acts of Violence. Let's just hope her decision doesn't hurt her down the line.