The One Thing We Really Hope To See In Yellowstone Season 3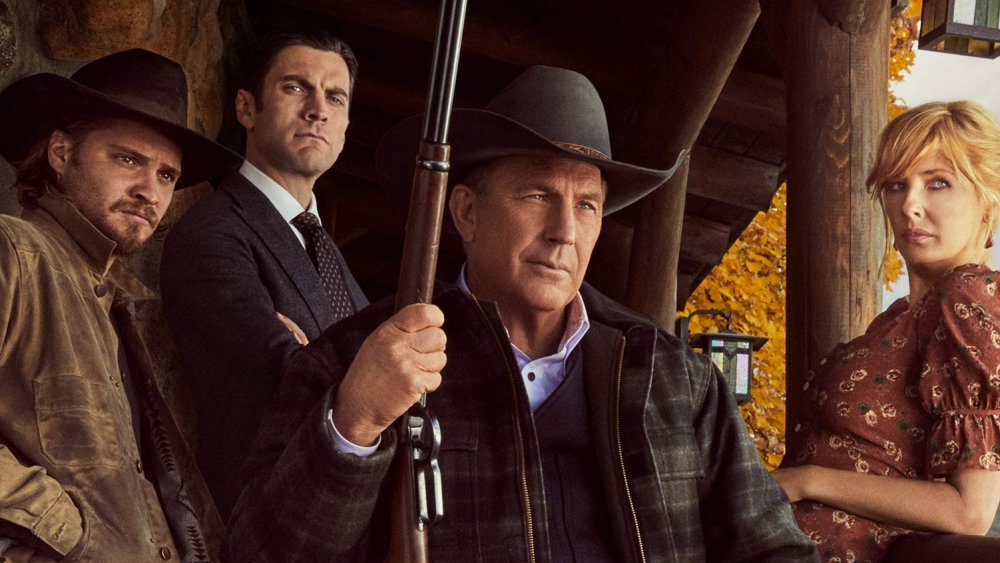 Paramount Network
If you're already among the legions of fans fueling the surprisingly robust ratings of Paramount Network's taut, tense neo-Western series Yellowstone, you already know the show is hardly hurting for dramatic storylines. Even as several of the series' more intriguing narratives were seemingly wrapped up at the end of the show's harrowing second season, Yellowstone's very construct all but ensures that creator Taylor Sheridan and his writing team will have little trouble finding new ways to test and torture the Dutton clan for many seasons to come.
The series follows a Montana ranching dynasty (fronted by Kevin Costner's big papa John Dutton), whose land is coveted by everyone from local Native American tribes to sleazy politicians and greedy developers. As such, there's no shortage of ways for Sheridan to complicate their lives in high, low, and sometimes brutally violent fashion.
Of course, even with the seemingly bottomless well of nefarious outsiders Sheridan and company have already brought into the Yellowstone fold over its first two seasons, it's the Dutton's internal conflicts that continue to sow the seed of uncertainty for the future of the Yellowstone Dutton Ranch. Of the internal feuds threatening to tear the Duttons apart on Yellowstone, few are burning with as much virulent passion as the one currently raging between wayward siblings Jamie (Wes Bentley) and Beth (Kelly Reilly). Though theories continue to abound as to what exactly drew Jamie and Beth to such opposing ends of the Dutton Family spectrum, the series has so far left that mystery decidedly unsolved.
Still, as the pair continued to clash in season 2, it's clear that the conflict is quickly heating up, and we're really hoping to see it boil over in Yellowstone's upcoming third season.  
Why we need to know about Jamie and Beth's bitter feud on Yellowstone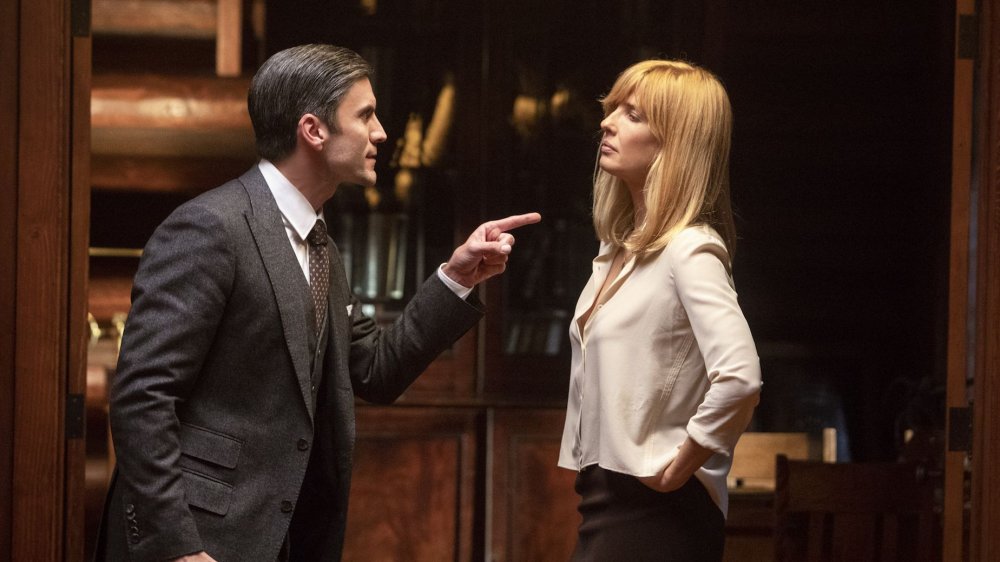 Paramount Network
Now, both of these characters provide ample fuel for the show's robust narrative fires even outside of their venomous bickering. But even as both have vital parts to play on Yellowstone, it's becoming more and more clear that a) we need to know exactly what went down between the pair, and b) Sheridan needs to figure out how and when to put the conflict to bed.
As for the genesis of the bitter feud, Yellowstone fans have offered a fair amount of theorizing on the subject. One of the more prominent theories is that Jamie may not be a Dutton. Specifically, the theory implies that Jamie might be the product of an extramarital affair on the part of John Dutton or his late wife. That theory may well explain John's clear disdain for Jamie, but we're not entirely sure it explains why Beth would so passionately hate him.
One of the other popular theories is that Jamie meddled tragically in the on-again, off-again relationship between Beth and the stoic Yellowstone ranch hand Rip Wheeler (Cole Hauser). It also posits that Jaime's meddling put John Dutton in the middle of things, and that big daddy Dutton is the main reason they were off-again for such a long time. As it happens, this meddling also may or may not have led to Beth being forced to terminate the couple's pregnancy. 
Should either of these theories come to be proven correct, you can expect some serious Jamie and Beth fireworks when the down and dirty details are finally revealed, and we're sure they will be eventually. The real questions are: how long will Yellowstone make us wait to find out, and will the Duttons survive the explosion?