It's Not Sounding Good For The Falcon And The Winter Soldier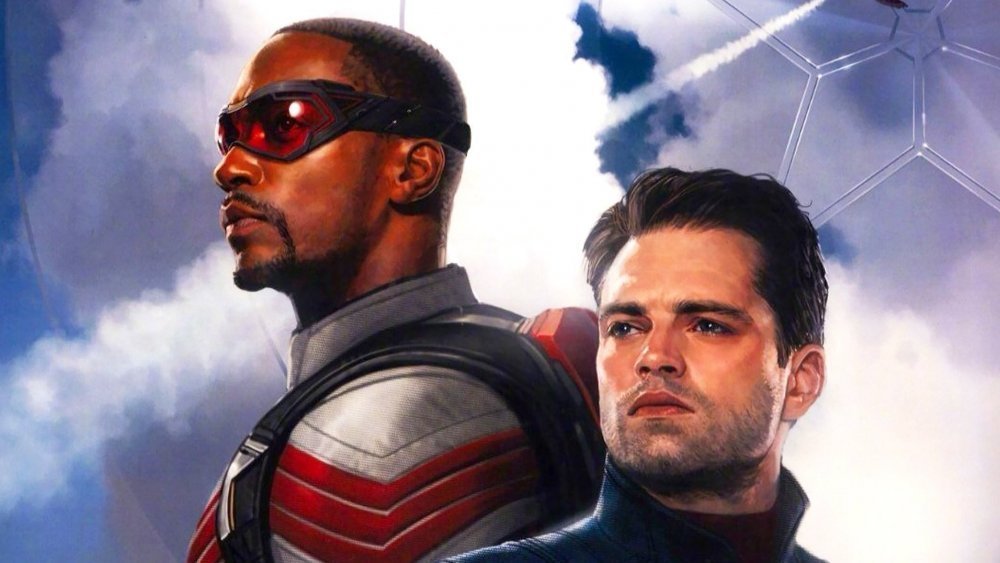 Disney/Marvel
The Falcon and the Winter Soldier might be out of action for the foreseeable future.
In a recent interview with Muscle & Fitness, Sebastian Stan — who portrays Bucky Barnes/Winter Soldier in the MCU — gave an update on the stalled Disney+ series that didn't sound altogether promising.
The series had been in the middle of shooting in Prague, Czech Republic, when production was halted due to concerns over the COVID-19 coronavirus outbreak. That outbreak has since evolved into a worldwide pandemic, with entire countries on lockdown and millions of people self-quarantining in their homes. Speaking on a conference call from his home (of course), Stan said that although a great deal of work had been completed on the limited series, there was still additional shooting to be completed — and that he basically had no clue when that might be able to happen.
"It's not really at the forefront of my mind," the actor said. "You know, we were lucky to get far enough. We haven't finished. The plan is to go back whenever we can, whenever that might be, to finish. Whenever we can turn this thing around and people can get back together, we can pick back up, but I just don't know at this point" (via ComicBookMovie)
Of course, it's doubtful that anyone actually expected Stan to have an answer to that question. Nobody will really know when anybody is going to be able to return to work until the pandemic subsides, and even when it does begin to taper off, businesses and Hollywood productions alike are sure to continue with at least some protective measures out of an abundance of caution. MCU fans will wait patiently for The Falcon and the Winter Soldier's debut, and that's probably not all they'll be having to wait for.
It's now unclear whether any Disney+ MCU series will drop in 2020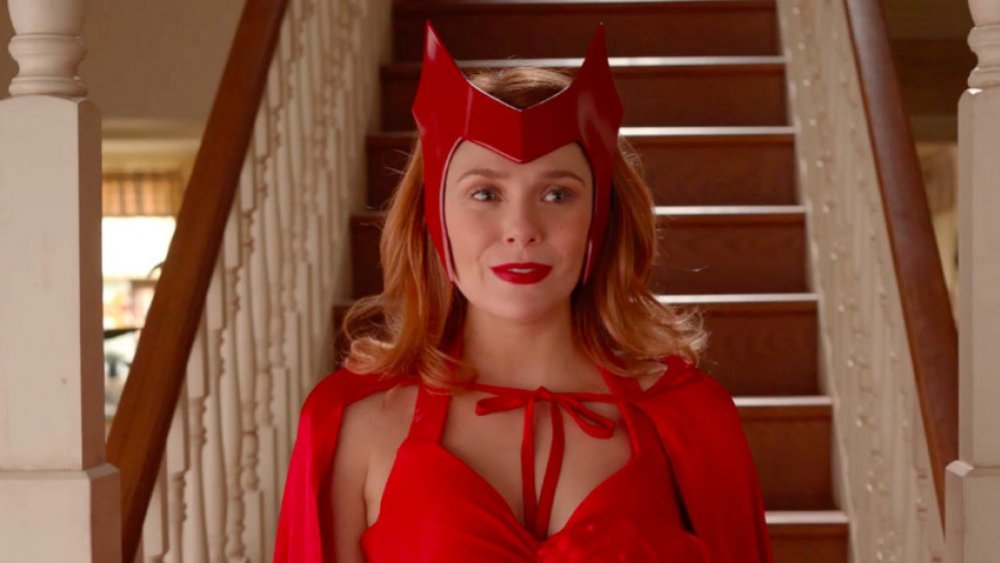 Disney/Marvel
Earlier this year, before the pandemic began raging out of control in the U.S., Disney+ gave MCU fans a treat by pushing The Falcon and the Winter Soldier's planned release up from the fall of 2020 to August; in addition, WandaVision, which will feature Elizabeth Olsen's Scarlet Witch and Paul Bettany's Vision (and which looks completely insane) was also pushed up, from spring 2021 to late 2020. A Super Bowl trailer in early February even gave us first looks at both series — but now, it's totally unclear whether either of them will be able to hold to their planned release dates.
While WandaVision also appears to have gotten a great deal of filming completed (we saw a wide variety of scenes, however briefly, in that trailer), that production was also halted earlier this month due to the outbreak. For that matter, so was Loki, which will see Tom Hiddleston reprising his role as the iconic trickster god, and which was expected to debut in the spring of 2021 (via Deadline).
Indeed, with the theatrical release Black Widow having been taken off the calendar (originally slated to drop on May 1) and no new release date set, it seems like it might be awhile before the MCU as a whole gets on with business as usual. It's not easy to slow down Mighty Marvel, but COVID-19 has brought virtually the entire world to a standstill.
Fortunately, those in affected areas seem to be firmly on board with the hygiene and social distancing measures that will be required to defeat the virus. That's what it'll take to achieve victory: the world coming together against a powerful common threat, just like, oh, some kind of superhero team.