Here's How You Can Watch Onward At Home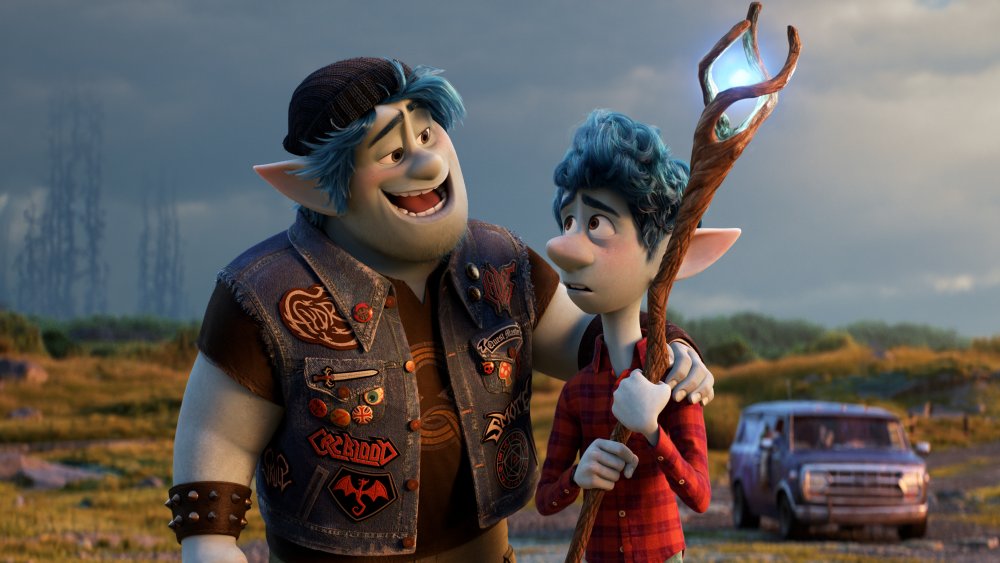 Disney/Pixar
Those still wanting to catch Pixar's latest animated adventure Onward have had their wish granted. 
The family-friendly fantasy about elven teens Ian (Tom Holland) and Barley's (Chris Pratt) epic quest to bring back their deceased father for a day has had a rocky big-screen journey since debuting in theaters on March 6. Despite getting Marvel talent like Holland and Pratt to voice its leading characters and garnering rave reviews, Onward's first weekend was stymied by the looming COVID-19 coronavirus outbreak, which resulted in a mere $40 million opening weekend box office take. Debuting on the low-end of opening expectations spelled bad news for Onward, which observers were still optimistic could put butts in seats at the time of its release. Some Disney executives even held out hope that its first of two 2020 Pixar releases might turn things around with the help of word of mouth and spring break. 
But the studio's plan to forge (ahem) onward through an already shaky theatrical run became an impossibility after multiplexes nationwide were forced to close, as the outbreak became a pandemic. With theaters going dark and more Americans stuck in quarantine, many speculated that this was the end for Onward. Yet, the Mouse House's quick thinking proved that the rapid global spread of COVID-19 couldn't completely magic the animated film out of existence. 
Disney gifted everyone stuck in self-quarantine with an early release of Onward through video-on-demand, allowing families and Pixar lovers young and old to catch the sweet, comedic, and at times profound urban fantasy flick right from their own homes. Releasing the movie early on digital may have been in part aimed at helping the studio make up for Onward's hobbled box office, but regardless, having the option to take in the flick at home is bringing a little magic to those in quarantine.  
All the ways you can conjure up the magic of Onward at home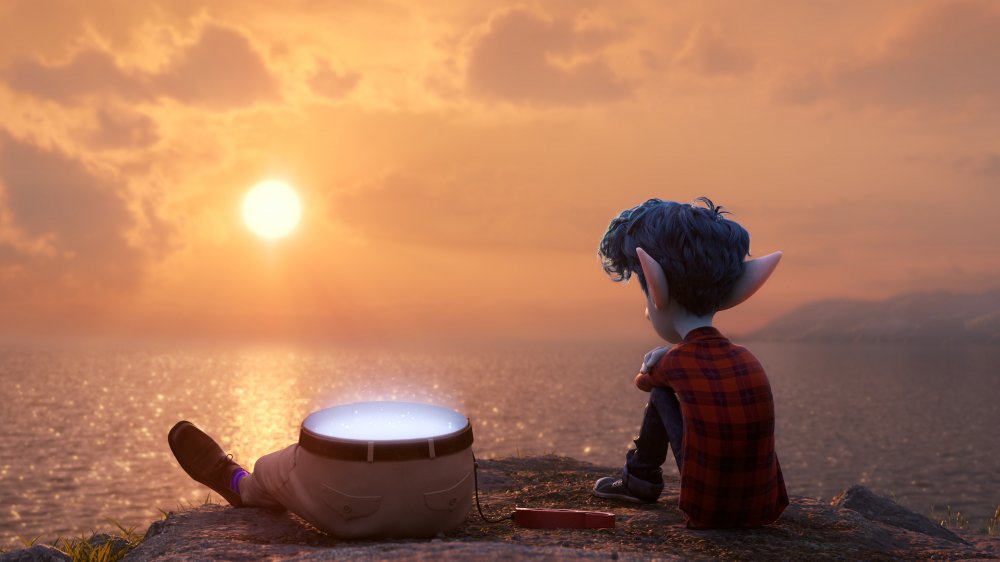 Disney/Pixar
With so many confined to their homes, television and streaming services have become just about everyone's go-to outlets for entertainment. Fortunately, Disney is making it relatively easy to catch Onward from your couch or computer, though it may cost you. As of 8 PM EST on March 20, Onward became available to purchase digitally through Movies Anywhere, Apple TV, YouTube, Amazon Prime Video, Google Play, Vudu, FandangoNOW, Xfinity, and Microsoft Movies & TV. The cost is about equal to that of movie tickets for two in most parts of the U.S., or even just one in larger cities like New York and Los Angeles. Still, you'll be able to access the nearly two-hour movie forever, as many times as your antsy kids request, while you're all cooped up indoors. 
Those looking for a one-time rental, though, are in for a bit of disappointment. Viewers willing to buy the film can watch it across devices, like the Amazon Fire Stick and Roku Streaming Stick, Apple, Google and Samsung Smart TVs, gaming consoles like PlayStation 4, Xbox One, Nintendo Wii U, or on even their iOS and Android devices. But Onward is currently not slated for imminent release through the cheaper rental route across non-Disney owned platforms or devices. 
Not to fear, there is some good news for those eager to catch Ian and Barley Lightfoot's exciting and endearing quest without the theatrical price tag. You won't be able to view the Disney and Pixar animated feature on a streaming subscription like Netflix, Amazon, or Hulu, but you will see it pop up very soon on Disney+. The Mouse House announced that all current subscribers, or those willing to sign up for a $6.99 to $12.99 per month plan, will have their wish to watch granted when the Lightfoots' journey hits the streaming platform on April 3.