Bad News Just Came Down For Disney's Onward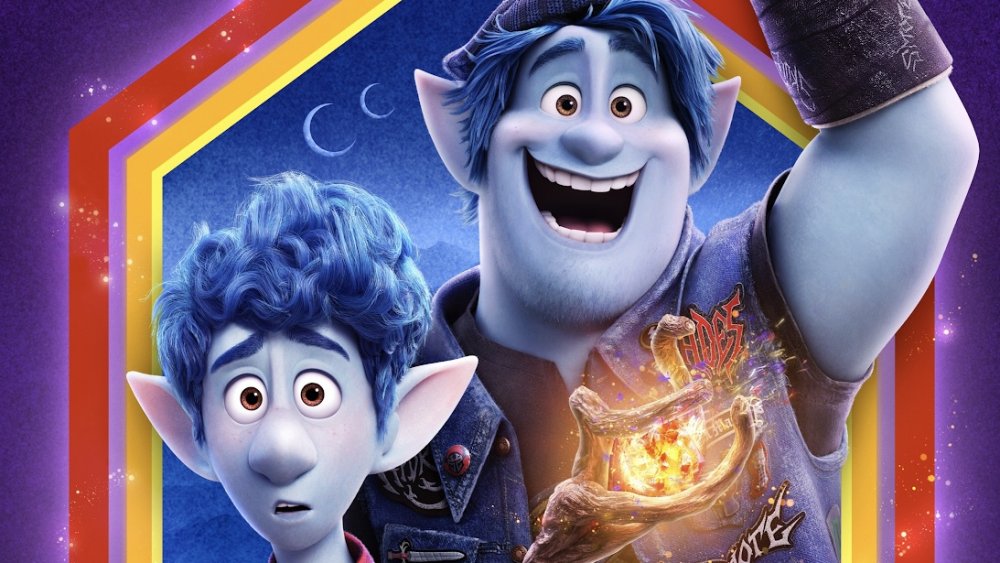 Disney/Pixar
It looks like the magic of Pixar's fantasy adventure Onward failed to conjure up a major box office debut. 
The Disney-owned animation studio's newest release, which follows teenage elves Ian (voiced by Tom Holland) and Barley (voiced by Chris Pratt) on a quest to get one more day with their late father, opened to positive critical and audience response before taking the top spot at this past weekend's box office. But its $40 million domestic debut fell $5 million short of its pre-release tracking, and $10 million shy of its higher-end $50 million estimations (via Forbes). The movie's inability to put more butts in seats has resulted in Onward becoming one of Pixar's lowest openings ever.
The family-friendly urban fantasy now shares room on the animation studio's list of lowest opening weekends in modern times, alongside classics like Toy Story and A Bug's Life, as well as the dino-sized box office disappointment The Good Dinosaur. As the first beloved chapter in Pixar's talking toy saga, 1995's Toy Story earned $29 million in its opening three days, while the insect tale A Bug's Life racked up just $33 million in 1998. Last weekend, Onward just barely surpassed 2015's The Good Dinosaur, which earned only $39.2 million when it debuted. 
Like many Pixar films, Onward was estimated to cost between $175 million and $200 million to make, not including global marketing costs, according to Variety. So, the studio may take a rare loss if the movie fails to properly cast its spell on audiences in the coming weeks.
There's a chance Onward could turn its box office blunder around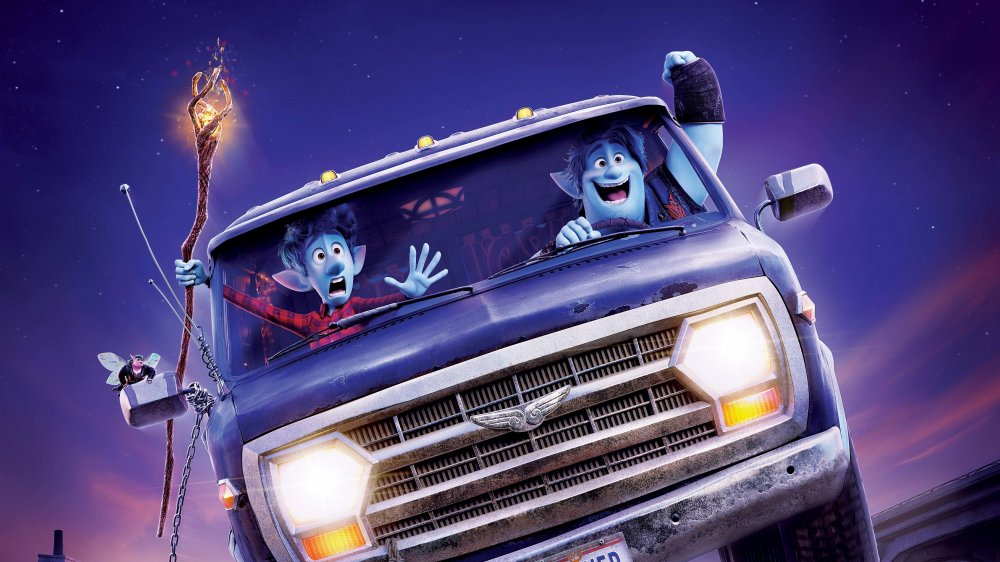 Disney/Pixar
Compared to Toy Story 4's record-setting franchise opening and other high-earning Pixar films like The Incredibles 2 and Finding Nemo, Onward's opening weekend may have been disappointing, but its box office isn't unsalvagable. 
With little competition in the way of family-focused releases and spring break right around the corner, it's quite possible that the animated quest's theatrical run can get back on track. Films like Disney's Zootopia and Dreamworks' How to Train Your Dragon both defied earning trends, racking up revenue over time despite less-than-perfect debuts. This kind of turnaround is rare, but not impossible. 
There's also the word-of-mouth effect, which has been known to sink a few films when the buzz is negative but will probably be a boost for Onward in light of the flick's A- Cinemascore and 96 percent audience rating on Rotten Tomatoes. Disney's president of global distribution Cathleen Taff swent so far as to say that the entertainment megalith is "excited to see such good word-of-mouth," as it "bodes well for the life of its run in theaters" (via Variety).
This may end up being crucial to Pixar making back what it spent on the film, considering that it has already opened in around 60 percent of its overseas markets, and only managed an estimated $28 million internationally, according to Box Office Mojo. There's still plenty of global territories where the film hasn't yet opened, but several of those that remain include Korea, Italy, and Japan — all countries dealing with major coronavirus concerns and quarantines.
Did fears over the Coronavirus impact Onward's box office?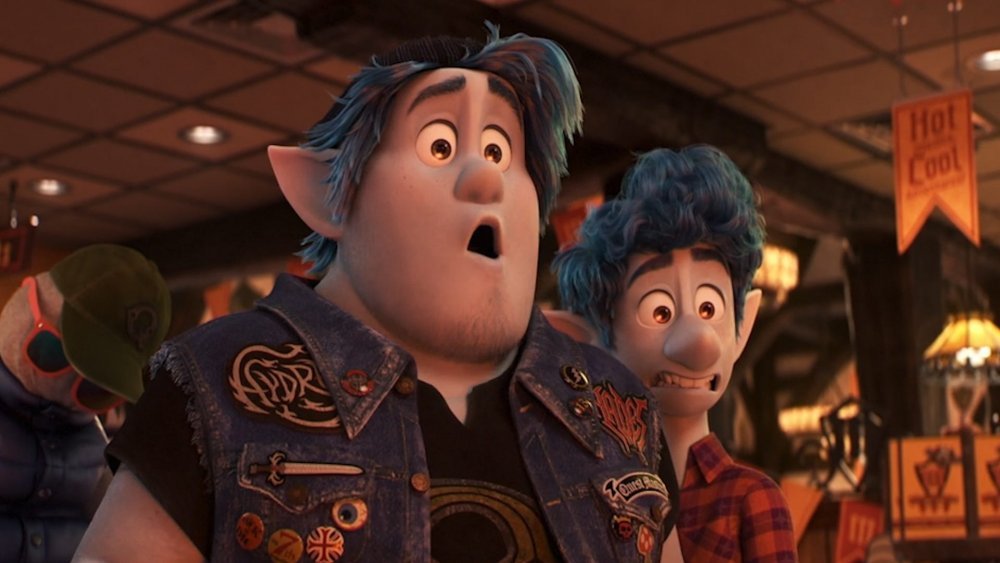 Disney/Pixar
Over the last two months, the coronavirus outbreak has hit the film industry hard, with analysts telling The Hollywood Reporter that the global box office could be facing a loss of at least $5 billion from diminished revenue and impacted productions. Revenues for March 2020's first weekend were also down 50 percent over last year, raising questions among some about whether the virus hurt Onward's box office.  
But Paul Dergarabedian, a senior media analyst with Comscore, assured Variety this wasn't the case. Onward's ability to still meet expectations, albeit on the low end — in addition to what prior releases earned that weekend — dents the argument that moviegoers were too afraid to go out. The Ben Affleck-led drama The Way Back delivered on its $8 million opening expectations, while previously released films like Birds of Prey, The Invisible Man, and Sonic the Hedgehog all stayed within the typical range of weekend-to-weekend drops, according to Forbes.
As for that 50 percent year-over-year drop, Dergarabedian called it "inevitable" in light of what debuted during Onward's opening weekend last year: Disney's billion-dollar superhero flick Captain Marvel. "I think there was zero impact," Dergarabedian said. "With $40 million for Onward, a small drop off for The Invisible Man and The Way Back getting solid scores from audiences, it looks like people are in the habit of going to the movies."
If they are, then there is still a chance for Onward's box office to continue climbing, well, upward. But even if it doesn't, Pixar still has the star-studded Soul scheduled for release on June 19, 2020.