Why Stanley Barber From I Am Not Okay With This Looks So Familiar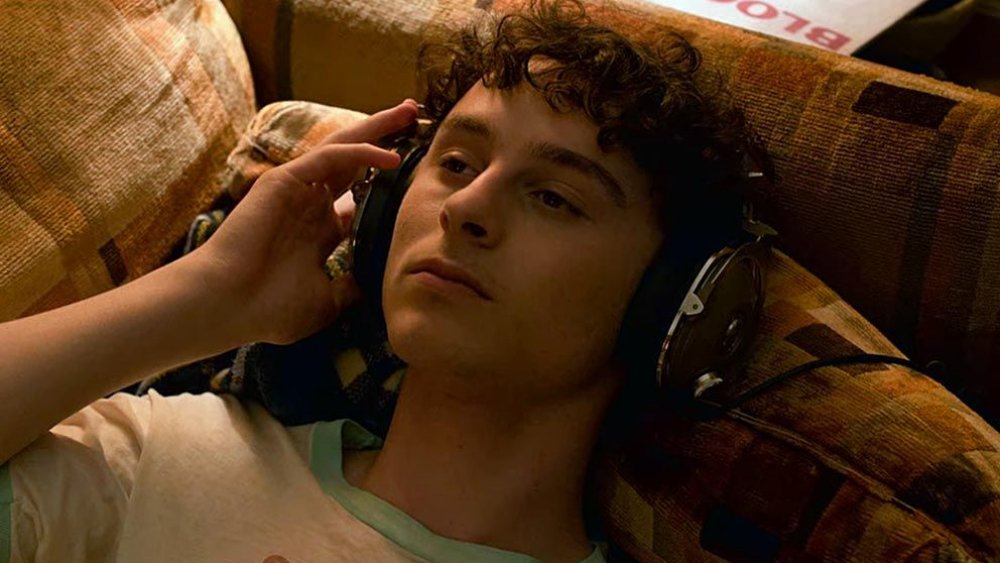 Netflix
It takes a particular sort of person to pull off the vibe of "so uncool, he's actually cool." And yet, with his thrift story style and devil-may-care disposition, that socially defiant attitude wafts off I Am Not Okay With This' Stanley Barber with such fervor, it practically feels like he invented it. It's also one of the biggest reasons the unapologetic outsider forms such a strong kinship with his classmate Sydney Novak (Sophia Lillis) — and why he doesn't completely flip out when he discovers that Sydney is developing superpowers. 
While Sydney copes with becoming super amid the turbulent turmoil of teendom, Stanley is dealing with his own kind of drama via a physically abusive father, as well as a blooming crush on his now-super-powered pal. Clearly, there's plenty of hyper-active teen angst at play on Netflix's comedic streamer, I Am Not Okay With This. While Sophia Lillis' Sydney is very much the star of the show, the actor playing Stanley spends much of his screen time stealing the spotlight from his esteemed co-star — imbuing his character with outsider charisma, whip-smart wit, and a surprisingly resonant tinge of tragic teen trauma.
We're betting most of you were quick to recognize the actor who plays Stanley on the new streaming series. That face belongs to rising star Wyatt Oleff, who has been quite prominent on the big screen in recent years. Here's why Stanley Barber from I Am Not Okay With This looks so familiar. 
Wyatt Oleff was a total Loser in It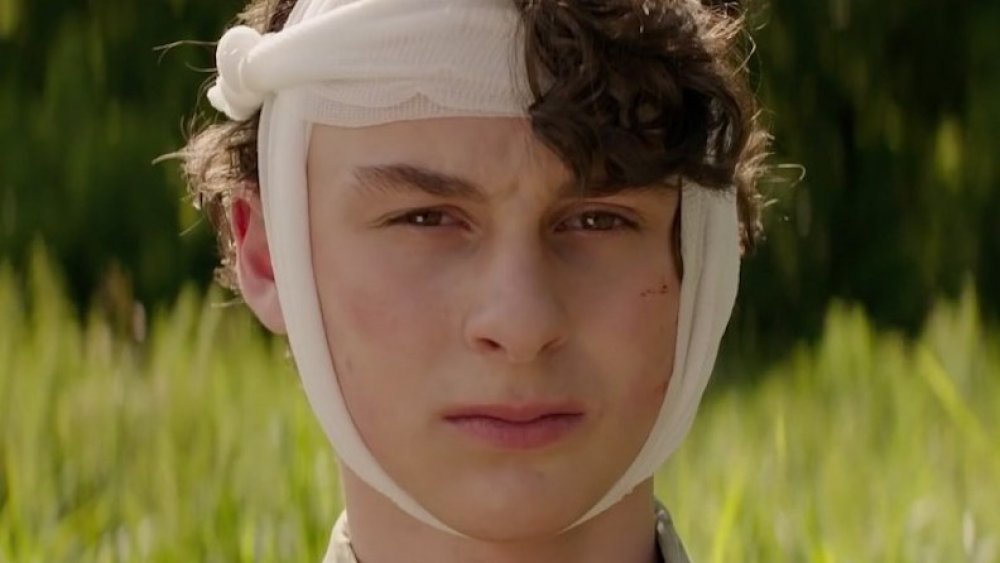 Warner Bros./New Line Cinema
If you are among those who recognized Wyatt Oleff's face on I Am Not Okay With This, you likely realize that Stanley Barber isn't the first outcast character the actor has played on screen. He's also not the first Stanley that Oleff has portrayed. Though the young actor had been kicking around with small screen and supporting roles for a few years prior, Oleff got his big break when he landed a coveted role in the film adaptation of Stephen King's terrifying killer clown saga It. The other Stanley that Oleff played was young Stanley Uris in the lauded 2017 horror flick – a role he reprised in flashback sequences in the 2019 follow-up It: Chapter Two.
It follows a group of young outcasts in the fictional Derry, Maine who stumble upon an ancient evil being which feeds on fear and the flesh of the town's children. Dubbing themselves "The Loser's Club," the small band of misfits eventually become Derry's only line of defense against the bloodthirsty beast, most often depicted as the vile clown Pennywise. Oleff's Stanley Uris was a key member of that crew, but due to his obsessive-compulsive need for order, he was frequently the most hesitant to admit Pennywise was real.
Stanley ultimately steps up and faces his fears in the harrowing final moments of It, and Oleff beautifully conveys all the introverted and sometimes explosive turmoil that fuels Stanley's emotional journey to that point in the film. In doing so, he also ably established the groundwork for the character's tragic narrative in the second It movie.
Wyatt Oleff was a young Guardian of the Galaxy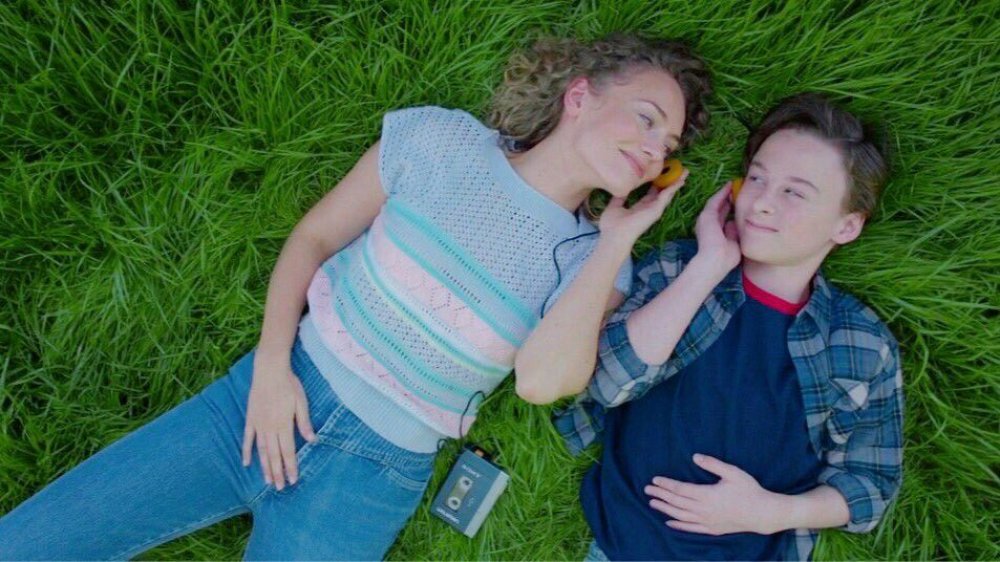 Marvel/Disney
So, we know that I Am Not Okay With This isn't the first time Wyatt Oleff has played a Stanley on screen. It also isn't the first time the young actor has shared screen time with his Netflix co-star Sophia Lillis either, since she played Bev in It. As it turns out, I Am Not Okay With This also isn't the first time Oleff found himself in a superhero story with comic book origins. Oleff has grown up quite a bit in recent years, but we're still betting that amid their I Am Not Okay With This binge, some of the savvier Marvel Cinematic Universe fans out there were still able to recognize the actor as the baby-faced version of the man who would be Star-Lord.
That's right, Guardians of the Galaxy fans — Wyatt Oleff did indeed portray the younger version of Chris Pratt's Peter Quill in both the 2014 Marvel original and its 2017 sequel Guardians of the Galaxy Vol. 2. As such, Oleff featured quite prominently in what some devoted Redditors believe to be among the most tear-jerking moments in the entirety of the MCU. The moment in question is the tragic death of Peter Quill's loving mother Meredith (of the mix-tape madness) in the franchise-opening Guardians of the Galaxy. 
It's unlikely that anyone who sat through that emotionally wrenching scene could forget Oleff's face as his music-loving mom (played by Laura Haddock) offered her tearful final words to the boy. It's also impossible to forget that her passing is a big part of what led Peter to his life of intergalactic adventure — though Vol. 2 ultimately revealed his father had more to do with both events than initially thought. On that note, is anyone else of the opinion that Guardians of the Galaxy Vol. 3 simply can't get here fast enough?