Why Sydney Novak From I Am Not Okay With This Looks So Familiar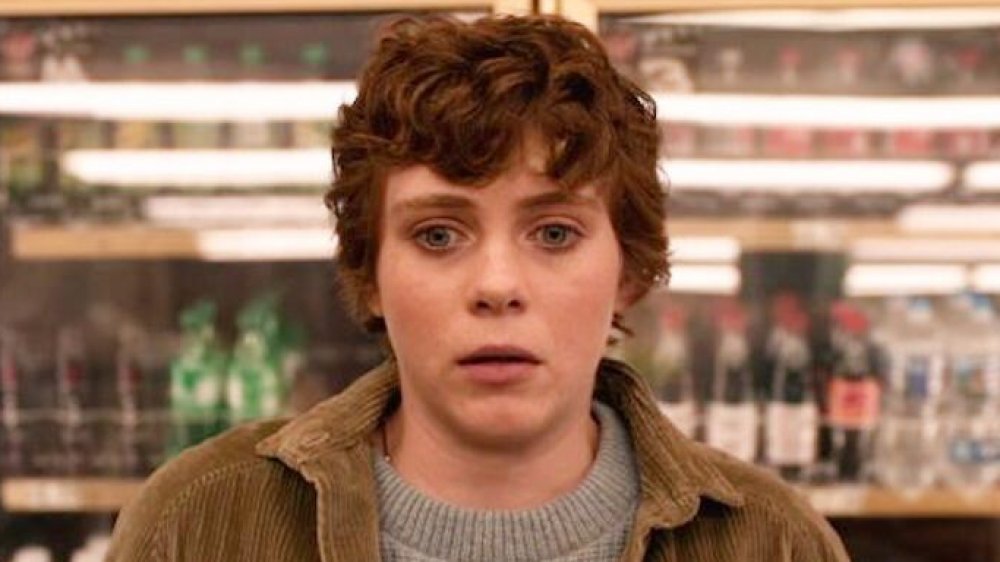 Netflix
If there's one thing you take away from Netflix's newest teen-angst dramedy I Am Not Okay With This, it's that being a teen isn't easy for anyone. It is, however, considerably more complicated and confusing if you happen to be developing legitimate super powers while traversing the ever-perilous landscape of high school life. Add in a smattering of budding sexuality and family strife, and you've got a Molotov cocktail of emotional fire power that fuels all manner of shocking, awkward, and at times hilarious scenarios.
I Am Not Okay With This (adapted from a graphic novel by Charles Forsman) is out to drag you kicking and screaming through every single one of those scenarios, and it's  doing so through the piercing gaze of the series' central figure Sydney Novak. Yes, she's the young woman who's coming into unexpected powers as she barrels headlong into her wildly unpredictable teenage years.  
If the inaugural season of I Am Not Okay With This is any indication, life is only going to get more complicated for Sydney moving forward. While we wait to see if we'll get another chapter in the adventures of the young super-in-the-making via a second season order, we're betting those of you who have already binged season 1 of I Am Not Okay With This spent a few moments of that binge trying to figure out where you've seen the actor who plays Sydney before. Her name is Sophia Lillis, and if you're a fan of genre-based drama, you've almost certainly seen her face on big screens and small in recent years. 
Here's why Sydney Novak from I Am Not Okay With This looks so familiar.  
Sophia Lillis partied with a seriously evil clown in It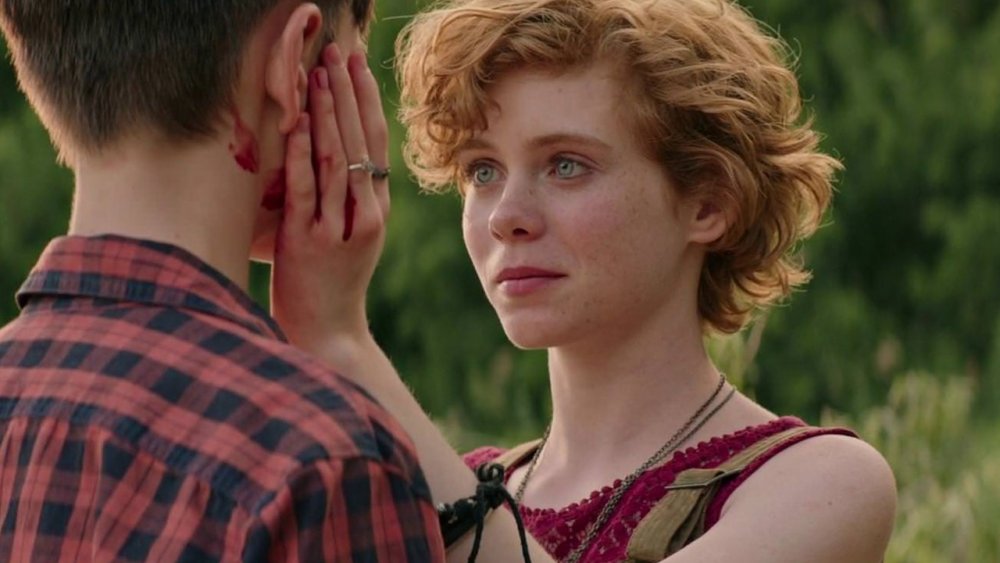 New Line Cinema
One of those genre flicks we mentioned happened to provide the gifted young actor her first big screen break. That film also scared the bejeezus out of cinema goers the world over in the fall of 2017 en route to becoming the highest-grossing horror movie of all time — a title it continues to hold to this very day. If you haven't figured out which film we're talking about, we'll just assume you didn't actually see Andy Muschietti's immaculate adaptation of Stephen King's It, 'cause there's zero chance you would've forgotten about the shocking, clown-centric creeper if you did.
There's even less of a chance you would've forgotten Sophia Lillis' bravura turn as the lone female member of the Losers' Club. Lillis's work as the tough, tortured, and tender-hearted Beverly Marsh is the very definition of bravura, with the young actor imbuing the character with an air of hard-earned wisdom well beyond her years. In doing so, Lillis delivered a genre heroine for the ages, and more or less stole the show from her male co-stars — save for Bill Skarsgård, whose Pennywise remains an all-time great horror villain.   
Sophia Lillis played with Sharp Objects on HBO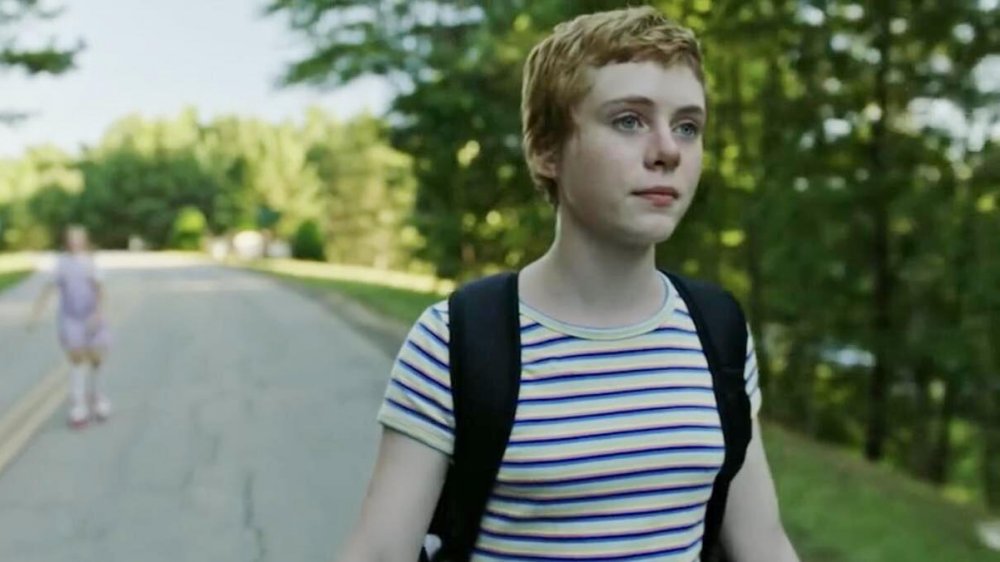 HBO
Little more than a year after taking on that terrifying clown in It, Sophia Lillis found herself going dark once again, this time on the small-screen in HBO's harrowing limited-series mystery Sharp Objects. In case you slept on Sharp Objects when it debuted on HBO in 2018, the series was adapted from a novel of the same name by Gillian Flynn (Gone Girl), and it finds an emotionally unstable reporter (the incomparable Amy Adams) returning to her home town to cover a grisly murder investigation. While there, the woman revisits her tumultuous upbringing at the hands of her manipulative mother (the equally incomparable Patricia Clarkson).
If you're wondering where young Sophia Lillis fits into that equation, she portrayed the teenage version of Amy Adams' character. And yes, it sort of feels like a role Lillis was born to play — not only because she sports the same fiery red hair as her adult counterpart, but because she's also capable of capturing the same sort of emotional depth as Adams even when she's not speaking. True to that, Lillis didn't have a ton of dialogue in Sharp Objects, nor did she have a ton of screen time. In spite of that, Lillis still managed to capture the spirit of a dark-hearted youth in the making, even if it's never in doubt that said heart is desperately reaching for the light.
Sophia Lillis went hungry in Gretel & Hansel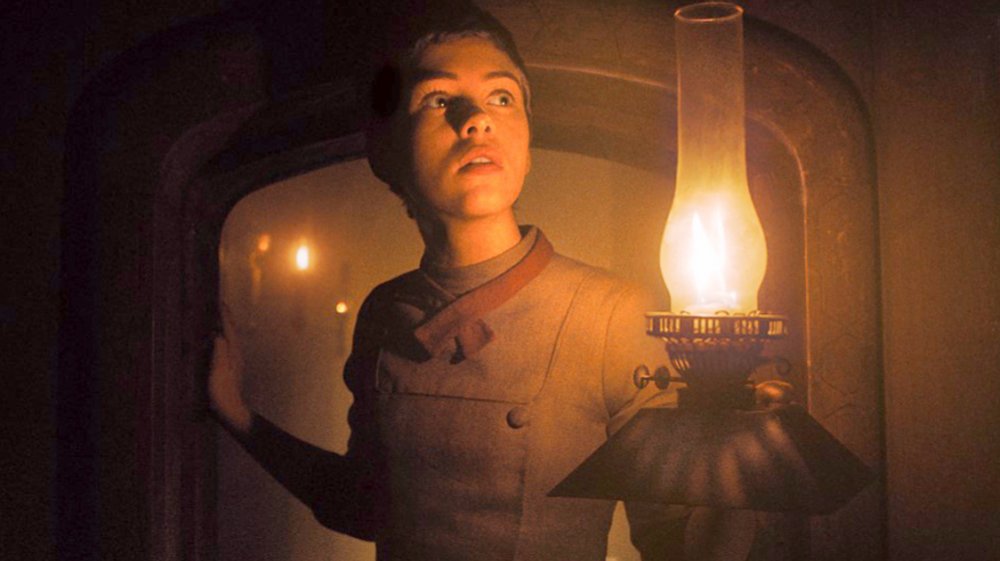 BRON Studios
After diving deep into genre darkness with the brutal one-two punch of It and Sharp Objects, Sophia Lillis lightened things up a bit in 2019 by appearing as the titular teen sleuth in Nancy Drew and the Hidden Staircase. Of course, Lillis broke dark again later that year when she reprised her role as young Beverly Marsh in It Chapter Two. She then continued her dalliances in the darkness in 2020 by claiming the lead in Osgood Perkins' gothic chiller Gretel & Hansel. Yes, the film is actually based on the old Grimm's fairy tale that found a young brother and sister lost in the woods and at the mercy of a cannibalistic witch. 
Gretel & Hansel essentially tells the same story — only this time, Lillis' Gretel takes center stage, with the young woman becoming a proto-feminist hero with an uncommon bond to the natural world, one that may well give her the upper hand in defeating the menace who has eyes on devouring her kid brother. That's all we'll tell you about Gretel & Hansel, because we're pretty sure you all slept on this movie when it hit theaters earlier this year, and if so, that was an egregious error. Gretel & Hansel isn't a perfect genre venture, but it's still a genuinely intriguing, effectively eerie re-imagination of the classic fairy tale. 
It also finds Sophia Lillis in top form as a tough-minded Gretel determined to make her own way in the world. As such, we sincerely hope you'll give it a look when it hits streaming platforms later this year — and if nothing else, we hope you'll continue to queue for Sophia Lillis' films in the future, because she's a major star in the making.