The Best '90s Movies You Can Watch On Netflix Right Now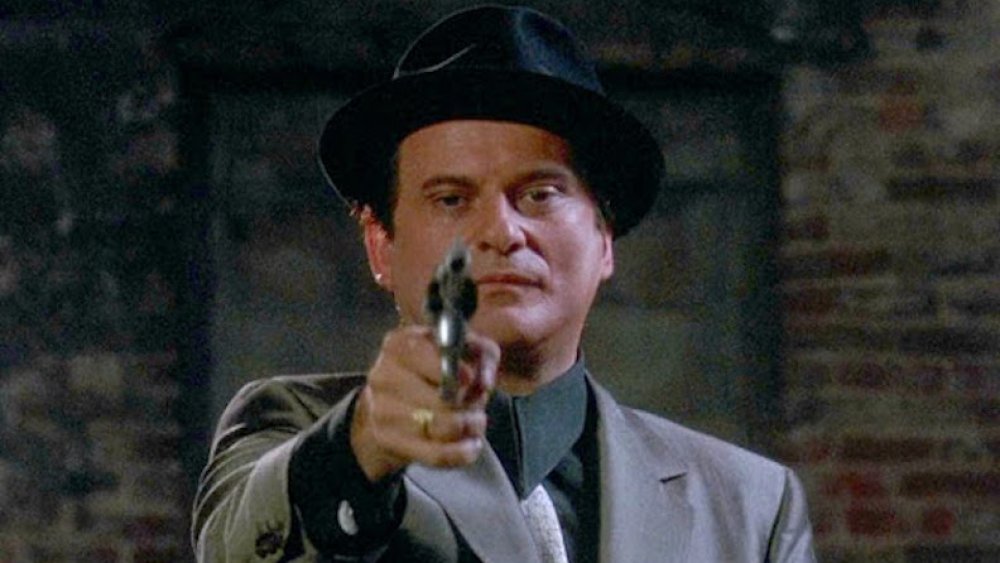 It wasn't all that long ago when goatees were very much in vogue, Friends was the hot new show on television, and superhero movies were as heavily stigmatized as the horror genre. Arnold Schwarzenegger and Sylvester Stallone were still two of the biggest stars on the planet, and thanks to the rise of the festival scene, the term "independent film" was quickly becoming part of the cultural zeitgeist.
Though times have dramatically changed since the world warily prepared to welcome the new millennium, the dream of the '90s is still very much alive on Netflix. That means you've currently got streaming access to some of the best movies from what was a truly unique era in the history of film — one that saw a few cinematic icons at the top of their game, and the next wave of auteurs and actors coming of in age the indie realm.
So without further ado, here's a look at the best '90s movies you can watch on Netflix right now.
Groundhog Day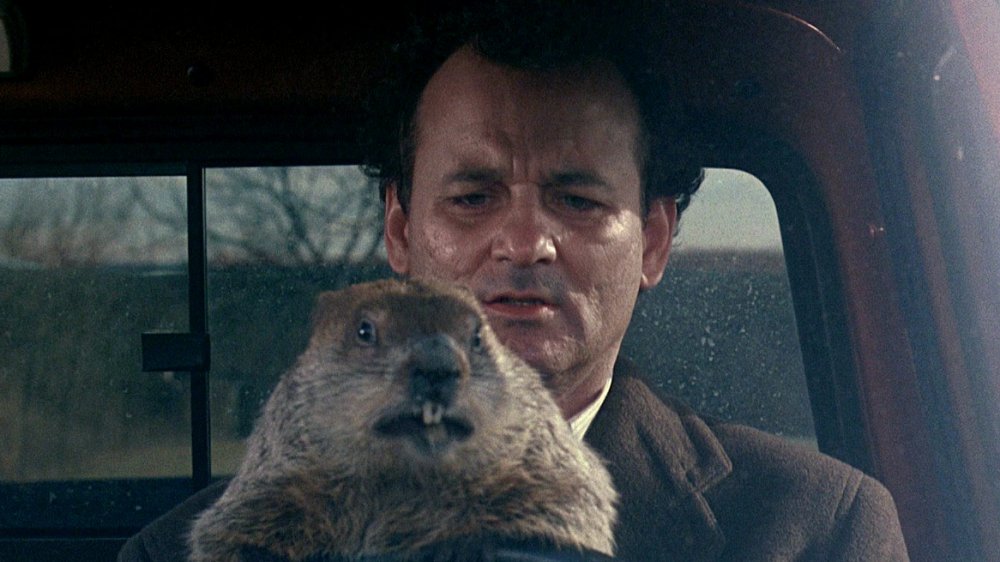 Billy Murray spent the bulk of the 1970s and '80s becoming one of the preeminent comedic talents in the movie biz — not to mention one whose name all but guaranteed box office success. In the last two decades, he's transformed himself into an icon of the independent movie scene, and one of the most versatile actors in cinema. The '90s, however, were a bit of an odd time for Murray, who — despite scoring big with a few classic films — also logged a couple of embarrassing flops.
Still, Bill Murray began the decade by fronting one of the greatest comedies not just of the '90s, but likely of all time. That film is, of course, 1993's time-looping romantic farce Groundhog Day, which finds Murray's absurdly self-involved Pennsylvania weather-man stuck living the same day over and over again with no end in sight.
To that brilliant narrative concept, Murray and his old pal Harold Ramis (who directed and co-wrote Groundhog Day) bring as much heart, insight, and outlandish wit as you'd expect, with Murray himself delivering a performance as laugh-out-loud funny as it is sheepishly endearing. But we're willing to bet you're already aware of that, 'cause if you're anything like us, you've probably spent a good part of the decades since its release watching and re-watching Groundhog Day ad infinitum. Now that it's streaming on Netflix, it's easier than ever to keep that screening-loop going 
The Shawshank Redemption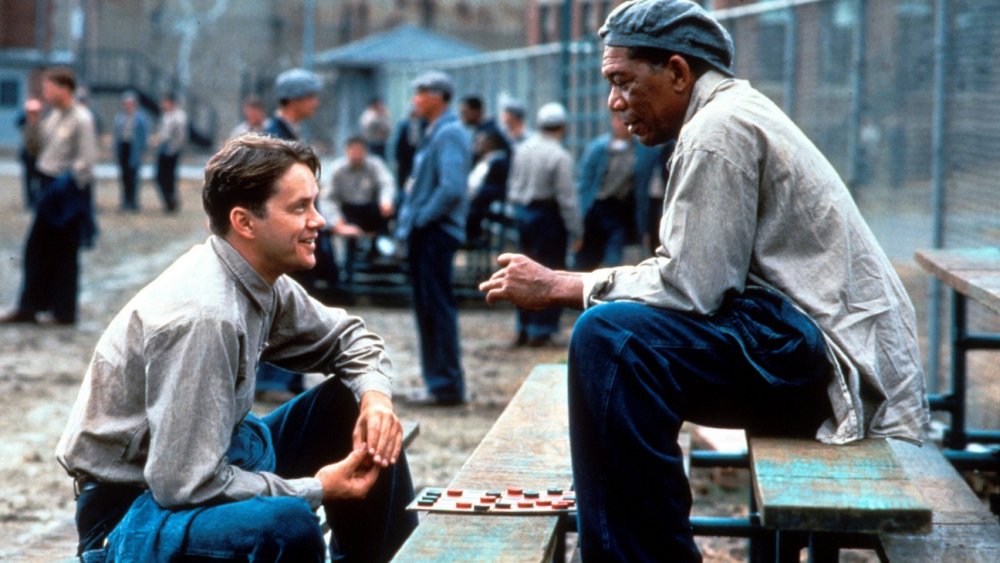 Had Frank Darabont's emotionally wrenching adaptation of Stephen King's short story "Rita Hayworth and the Shawshank Redemption" been released in literally any other year, it would likely have swept every awards ceremony on the planet en route to a lockdown Best Picture win at the Oscars. Unfortunately, The Shawshank Redemption was released the same year as a little "historical" epic about a simple-minded shrimp boat captain who lived an extraordinary life.
So it was that Forrest Gump cleaned up on the '95 awards circuit, with Darabont and crew watching idly from the wings. That's not to say The Shawshank Redemption didn't get any love from the Academy though — it was nominated for seven Oscars that year, including Best Picture. While the world has certainly not forgotten about Forrest Gump, we'd venture that The Shawshank Redemption is now viewed by many to be a far superior film.
If you've somehow not seen The Shawshank Redemption, we'll assume the rock you live under has another rock on top, because it's been a mainstay on cable TV over the past two decades. But really, we'll tell you that The Shawshank Redemption follows a life-sentence inmate (a never better Morgan Freeman) who forms an unbreakable bond with a wrongfully imprisoned man (Tim Robbins) whose unshakably hopeful spirit changes the lives of both. We freely admit that simplistic synopsis doesn't do justice to the film, but if you haven't seen The Shawshank Redemption, we'd never forgive ourselves for spoiling a second of it for you.
Event Horizon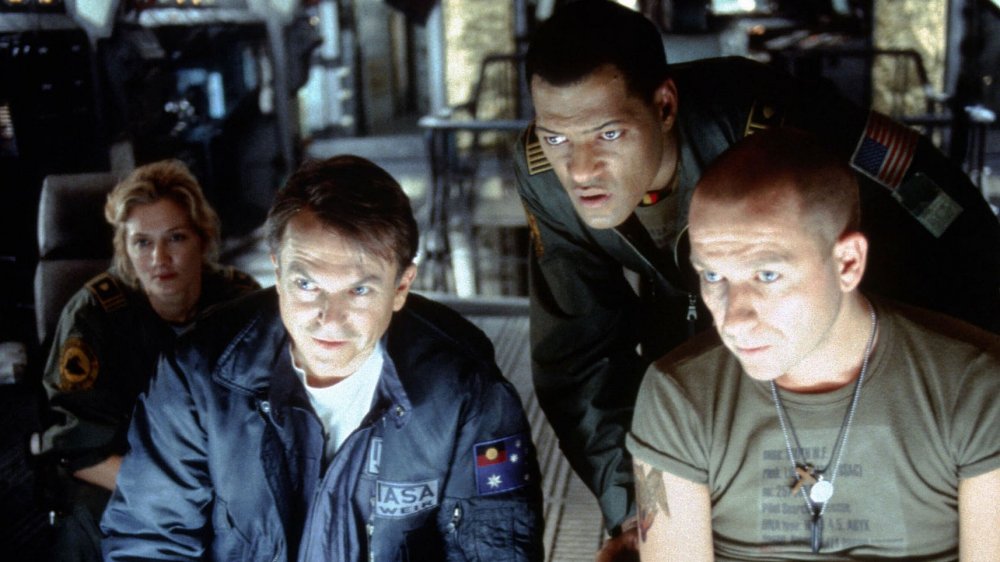 If you were alive in the '90s, you no doubt remember that the decade as a whole wasn't a particularly strong one for the horror genre. It was, however, a decade that saw filmmakers attempting to make the horror genre legit, with the likes of The Silence of the Lambs and Se7en in particular painting artfully ambitious portraits of truly twisted characters enmeshed in genuinely disturbing narratives.
Few, however, would mention Paul W.S. Anderson's space-set freak show Event Horizon in the same sentence as those unmitigated masterworks. That's mostly because the name Paul W.S. Anderson tends to elicit groans from genre devotees of all ages. And if you've seen much of the director's work pre- and post-Event Horizon, you know those groans aren't entirely unearned.
However you feel about Anderson's dodgy body of work, we can say beyond doubt that Event Horizon is one movie the director got right and then some. For those who haven't experienced the film, it follows the crew of a deep space rescue vessel whose journey goes beyond bad after answering a distress beacon from a long lost starship freshly returned from a black hole. Full of ominous, arresting visuals and a relentlessly manic sense of menace, Event Horizon is the film you'd get if spliced together narrative fragments of Hellraiser with Alien. Just FYI — that comparison doesn't even come close to conveying just how unflinchingly gory, deliriously unhinged, and meticulously executed Event Horizon actually is.
Donnie Brasco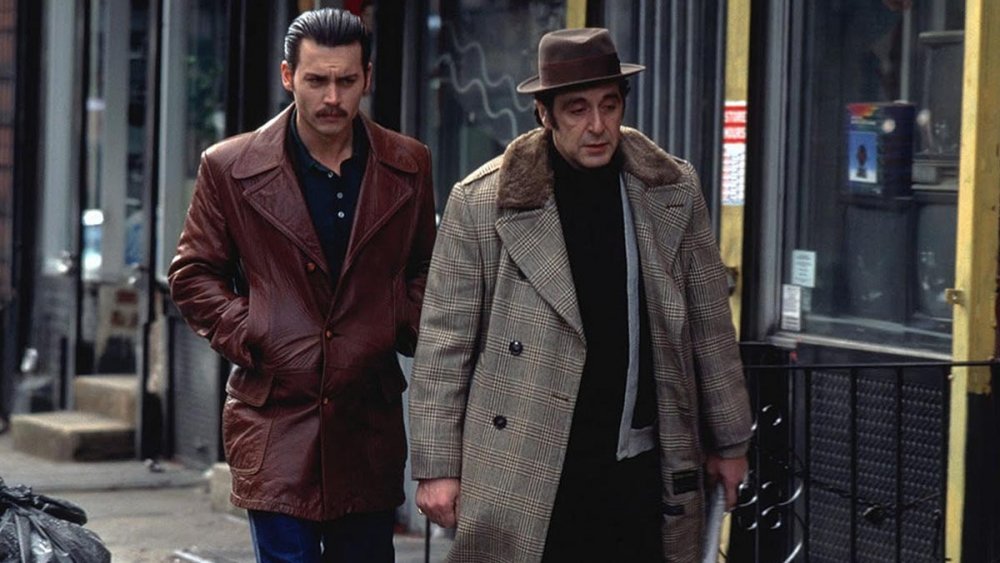 As Johnny Depp's life continues to unravel in very public forums, it's becoming more and more difficult for many to separate the man from the myths and alleged misdeeds, let alone his astonishing body of work. While we have no easy answers for navigating that particularly sticky quandary, we also can't help but point out that Depp's career has indeed been quite remarkable.
That's especially true of the actor's impeccably offbeat run of films in the 1990s (featuring cinematic oddities like Edward Scissorhands, Dead Man, and Fear and Loathing in Las Vegas. Of Depp's movies throughout the decade, Donnie Brasco stands out as an anomaly, largely because it's such a straightforward turn for the actor.
Based on the harrowing true story of FBI agent Joe Pistone (Depp), who infiltrated the mob under the titular alias only to forge a deep personal relationship with his mafia mentor Lefty (Al Pacino), Donnie Brasco really does sound like typical mob movie fare. But there's nothing typical about this movie. Directed with stayed verve by Mike Newell, and featuring searing performances form Depp, Pacino, and Anne Heche, Donnie Brasco turns the gangster genre on its head by frequently blurring the lines between good and bad, right and wrong, all while delivering a morally complex view of the criminal underworld that will leave you sweaty-palmed and heartbroken in equal measure. It'll also leave you pondering the ins and outs of the term "forget about it" for all eternity.
Elizabeth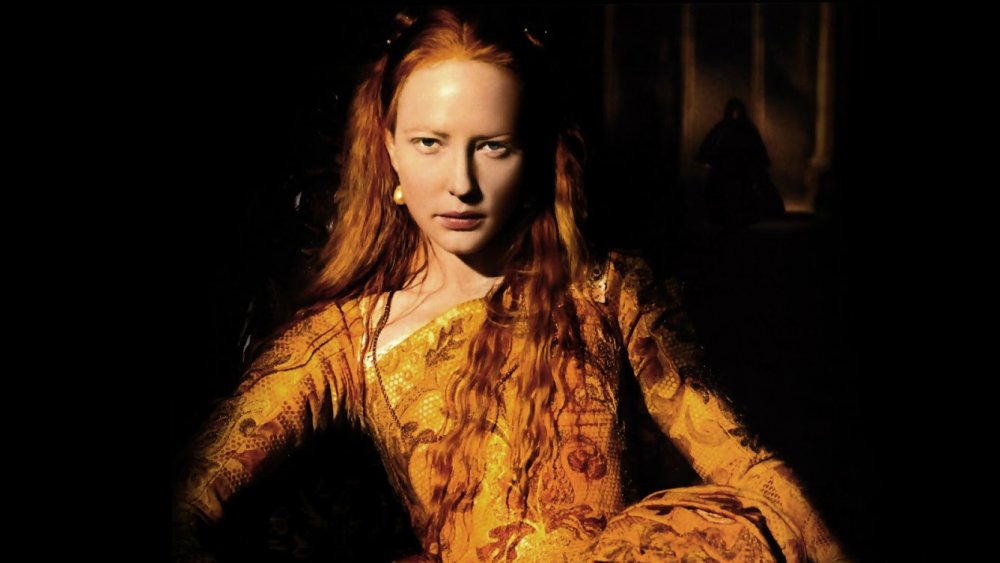 These days, the name Cate Blanchett carries as much weight and reverence as Hepburn or Streep. That was hardly the case in 1998, however, when the Aussie beauty scored the lead role in a biographical drama covering the early days of one of history's greatest monarchs. That monarch was Queen Elizabeth I of England, whose initial time on the throne was tumultuous to say the least.
In case you hadn't figured it out, the biopic in question was Shekar Kapur's aptly titled Elizabeth. And if you didn't know Cate Blanchett's name prior to Elizabeth's release, you likely couldn't forget it once you'd seen the film. The actor's work in the film is the very definition of towering, with Blanchett commanding every single second of the film's 124-minute runtime to deliver a performance as bracingly honest as it is densely layered, stoically subtle, and imposingly assured.
So good is Blanchett in Elizabeth that she frequently dwarfs the work of her esteemed supporting cast, which includes Geoffrey Rush, Joseph Fiennes, Christopher Eccleston, Emily Mortimer, Kelly Macdonald, Daniel Craig, and Sir John Gielgud. That she does so in a film as lavishly photographed and lovingly rendered as Elizabeth almost makes the movie seem too good to be true. Though Blanchett earned her first Academy Award nomination for her work in Elizabeth, she sadly lost out on the top honor to Gwyneth Paltrow, whose win for Shakespeare in Love remains the second most egregious award bestowed on that film at the '99 ceremony.
Goodfellas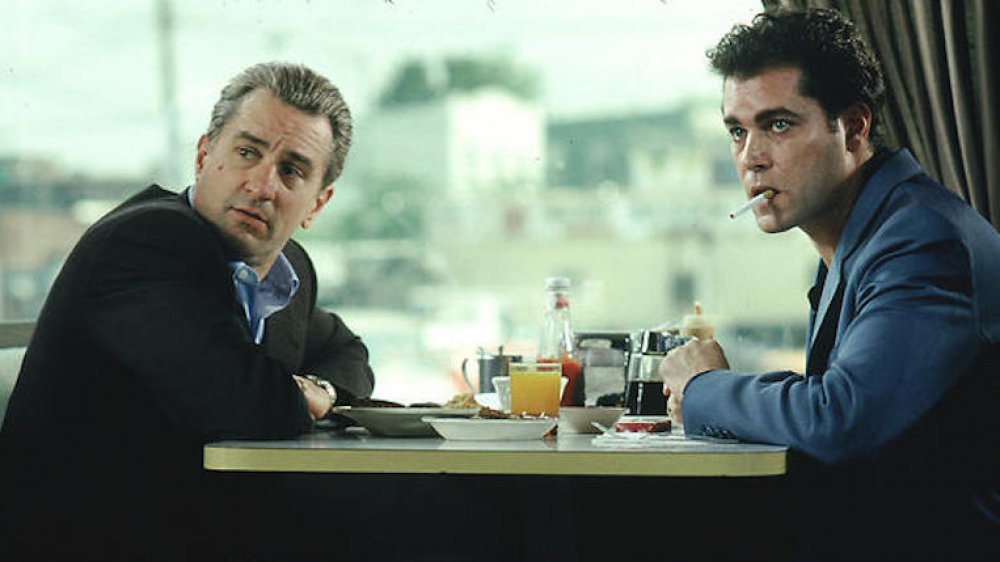 Apparently, quite a few people in the world do not worship at the cinematic altar of Martin Scorsese. That's really the only way to account for the fact that the man — who remains arguably one of the greatest filmmakers in the history of the form — has but a single Academy Award to his name. While we loved Marty's 2006 remake of Andy Lau's Infernal Affairs, The Departed should not have been Scorsese's first win for Best Director.
In fact, he should've had a couple of Oscars on the shelf before cameras even rolled on The Departed. The first should've come for his bravura work on 1980's electrifying boxing drama Raging Bull. And you'd better believe Scorsese should've scored a statue for his near-flawless gangster saga Goodfellas.
Based on a novel by Nicholas Pileggi, Goodfellas tells the decades-long story of Henry Hill (Ray Liotta), who, alongside his duplicitous partners Jimmy Conway (Robert DeNiro) and Tommy DeVito (Joe Pesci), rises through the ranks of an Italian-American crime syndicate, enduring all manner of violence and legal entanglements along the way. That brief synopsis barely scratches the surface of what's really going in on Goodfellas, for the record. Equal parts stylish crime drama, bracing personal tragedy, and blistering tale of the American dream run dangerously amok, there's really not much we can say about Scorsese Goodfellas that hasn't already been said. But please understand that Goodfellas remains not just one of the best films of the '90s, but one of the greatest of all time.
Bad Boys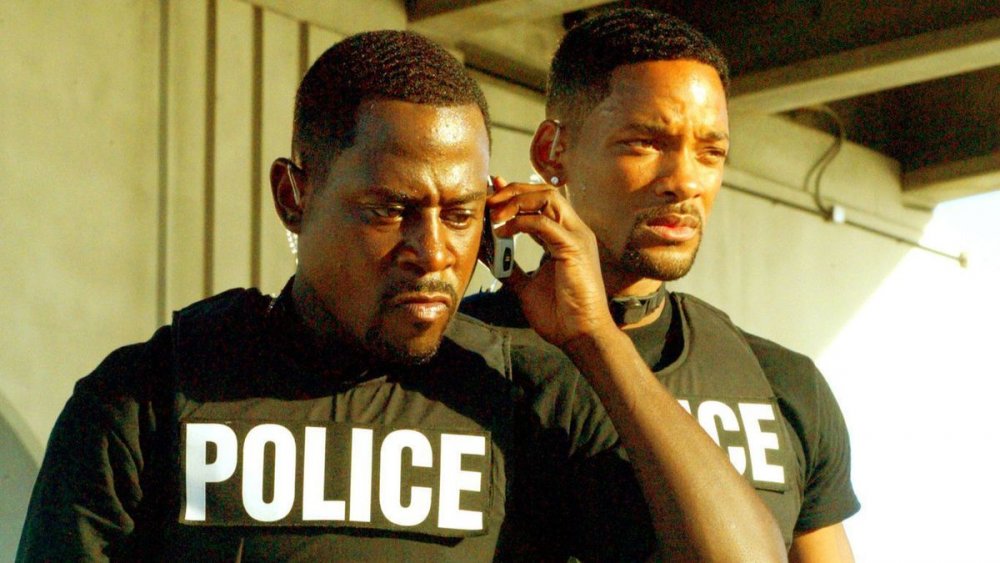 Though his movies have struggled mightily at the box office over the past decade, the 1990s were particularly kind to Will Smith. The decade began with Smith making waves on the network television via his breakout sitcom The Fresh Prince of Bel-Air. Not satisfied with small screen success, the multi-talented Smith quickly parlayed his Fresh Prince breakthrough into a big screen career, dominating the blockbuster conversation for much of the decade.
Still, his first taste of box office triumph came in a brazen action flick that made perfect use of his comedic chops, and seemingly bottomless well of charisma. It did so by casting both opposite the brash, trash-talking persona cultivated by funnyman Martin Lawrence. As filtered through the "subtlety is for suckers" lens of then rising cinematic star Michael Bay, the result of that onscreen personality clash fueled the balls to the wall buddy cop comedy the '90s didn't know it needed.
Yes, "balls to the wall" is the only way to describe the bombastic big screen debut of Mr. Michael Bay. Titled Bad Boys, the film ably lives up to its name, with Smith and Lawrence portraying a pair of wisecracking Miami detectives who shoot first, and sometimes don't even bother asking questions. We're pretty sure there is a plot to Bad Boys, but story isn't really the point here. Best to just sit back, enjoy the quippy back and forth of Bad Boys' perfectly cast stars, and let the Bayhem wash over you like a fever.
Kicking and Screaming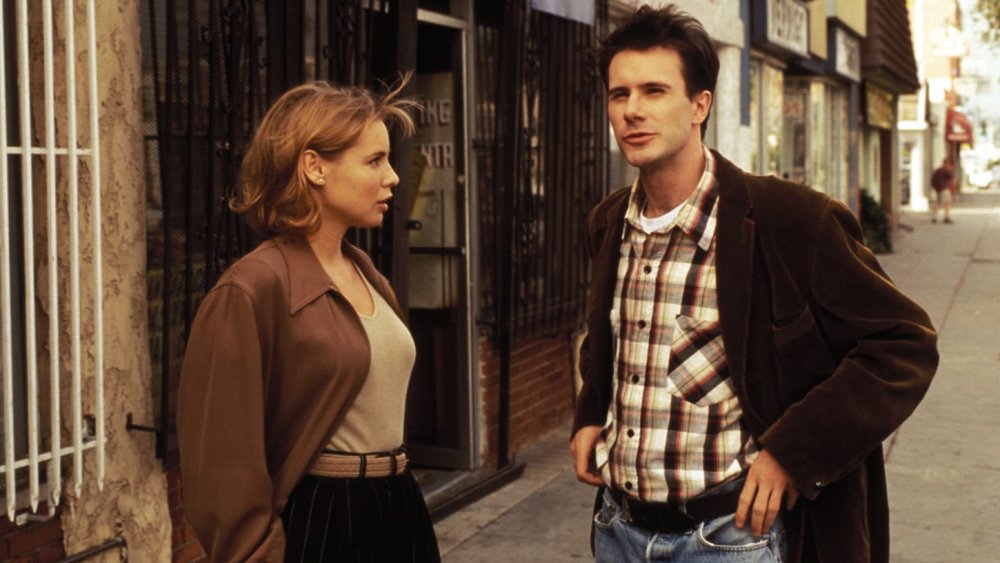 Historically speaking, first-time filmmakers tend to deliver deeply flawed movies more full of intriguing ideas and cinematic potential than actual quality. That wasn't exactly the case in the '90s, when filmmakers like Soderbergh (Sex, Lies, and Videotape), Tarantino (Reservoir Dogs), and Aronofsky (Pi) were all hitting out of the park their first time in the director's chair.
Though he was talked about less at the time, Noah Baumbach made an equally impressive debut in 1995 with his curmudgeonly walking-and-talking comedy Kicking and Screaming. Featuring the inimitable talents of Josh Hamilton, Olivia d'Abo, Chris Eigeman, Carlos Jacott, Parker Posey, Eric Stoltz, and Jason Wiles, Kicking and Screaming follows the ongoing travails of four recent college grads who are bent on making an absolute mess of their post-graduate lives.
We should say up front that Kicking and Screaming's mid-90s setting leaves the film feeling a bit dated. But we'd also say that mid-90s vibe is also very much part of its charm, with Baumbach (knowingly or not) using it to capture an immaculate, hyper-specific snapshot of the time and place. That being said, the emotions and sentiments in the film are patently timeless, with Baumbach packing heaps both into a crackerjack screenplay full of wicked insight and endlessly quotable dialogue. Oddly enough, as Baumbach's craft and esteem continue to grow — see The Squid and the Whale, Frances Ha, and Marriage Story — Kicking and Screaming seems perpetually lost in the mix. That just makes it quite ripe for re-discovery.
Sólo Con Tu Pareja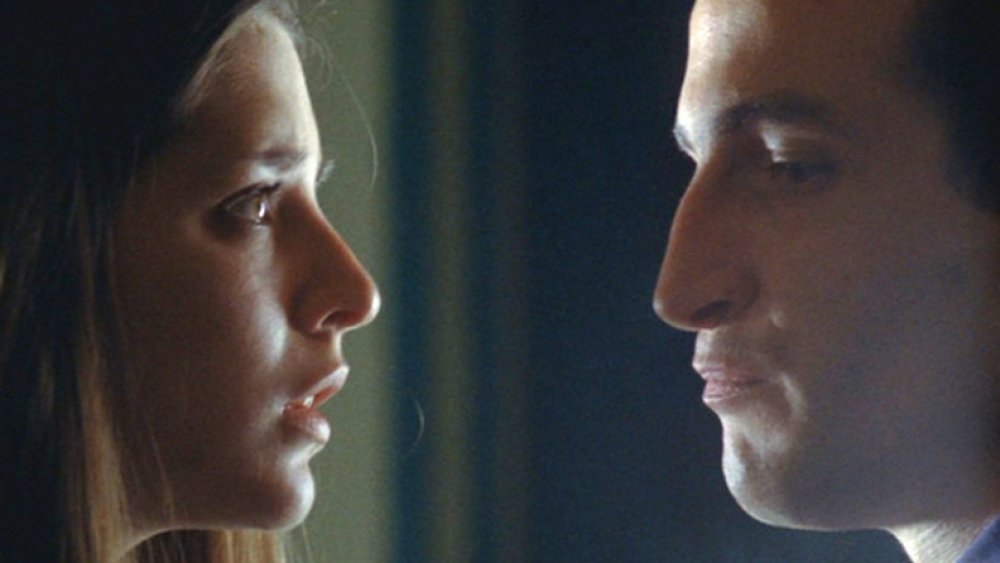 Speaking of shamefully forgotten feature film debuts, let's take a moment to talk about Alfonso Cuarón's all but unseen 1991 offering Sólo Con Tu Pareja. Never heard of it? Don't fret, you are certainly not alone in that, mostly because Sólo Con Tu Pareja barely received any sort of release Stateside. Though Cuarón would earn raves with A Little Princess a couple years later, Sólo Con Tu Pareja didn't benefit from the director's raised profile.
That's a genuine shame, because Sólo Con Tu Pareja is a daring little comedy full of all the style, wit, and emotional resonance we've come to expect from an Alfonso Cuarón film. As such, it's a fascinating precursor for what was to come from one of modern cinema's most celebrated filmmakers.
Now, of the film's title, we'll tell you it translates loosely to "Only With Your Partner." Of the story, we'll say Sólo Con Tu Pareja follows a womanizing yuppie who, after being falsely diagnosed with AIDS by a scorned lover, looks to end his life before things get bad, but falls in love with a beautiful flight attendant instead. For the record, yes, Sólo Con Tu Pareja is actually a comedy. And yes, it teeters on poor taste in regards to the AIDS epidemic. But Cuarón skillfully toes the line of taste, delivering a funny, heartfelt, distinctly modern sex comedy that would make a killer triple feature with his Y Tu Mamá También and Roma — which are also on Netflix.
Candyman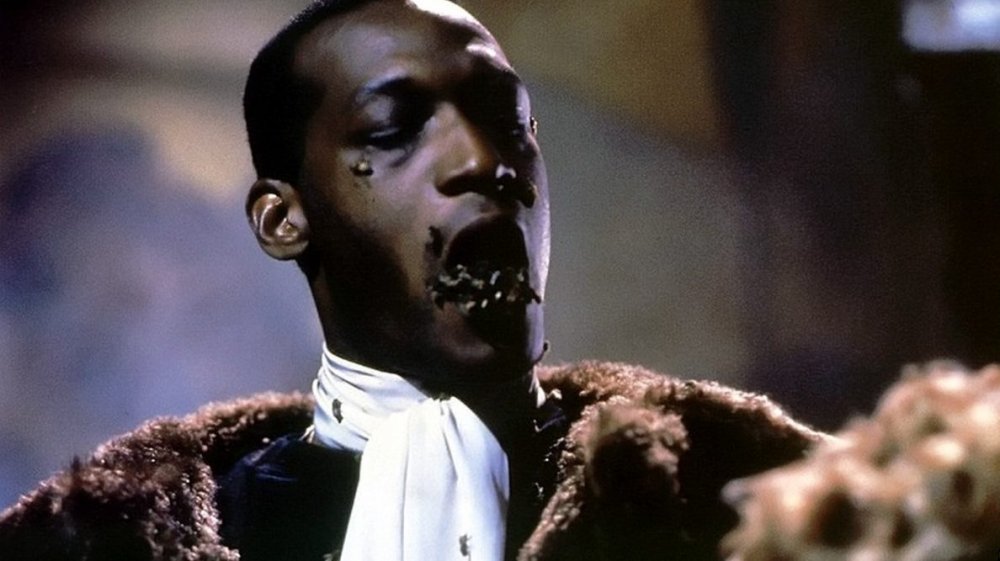 These days, "socially conscious" horror is all the rage, with the likes of Get Out, The Purge, The Invisible Man, and more using tried and true genre tropes to deliver scathing commentary on the general state of the world. While that concept is hardly groundbreaking (see George A. Romero's 1968 zombie stunner Night of the Living Dead), it certainly wasn't the modus operandi for the '90s horror scene, which was a bit more concerned with slasher shocks and jump scares than social commentary.
As such, Bernard Rose's racially-charged creeper Candyman remains not just a first-rate horror flick from the '90s, but one of the few pure-blooded genre movies of the day to fully embrace the "socially conscious" branding. Based on a short story by Clive Barker, the Chicago-set Candyman tells the story of a young graduate student (Virginia Madsen) who's writing her thesis paper on local myths.
Through her research, she eventually learns the myth of the one-armed killer Candyman (Tony Todd portraying a slain slave murdered at the hands of white landowners centuries prior), who comes after you with a muzzle of bees if you say his name five times while looking in a mirror. Searching for more story, she summons the dangerous spirit herself, and finds herself frantically looking for a way out of danger in Chicago's infamous, largely African-American inhabited Cabrini Green housing development. Along the way, Candyman delivers heavy doses of shiver-inducing chills and gore-tastic thrills, and also a potent, pointed message about racial privilege in America.
With director Nia DaCosta and producer Jordan Peele bringing us a Candyman remake this year, now is the perfect time to check out the original on Netlfix.
Sling Blade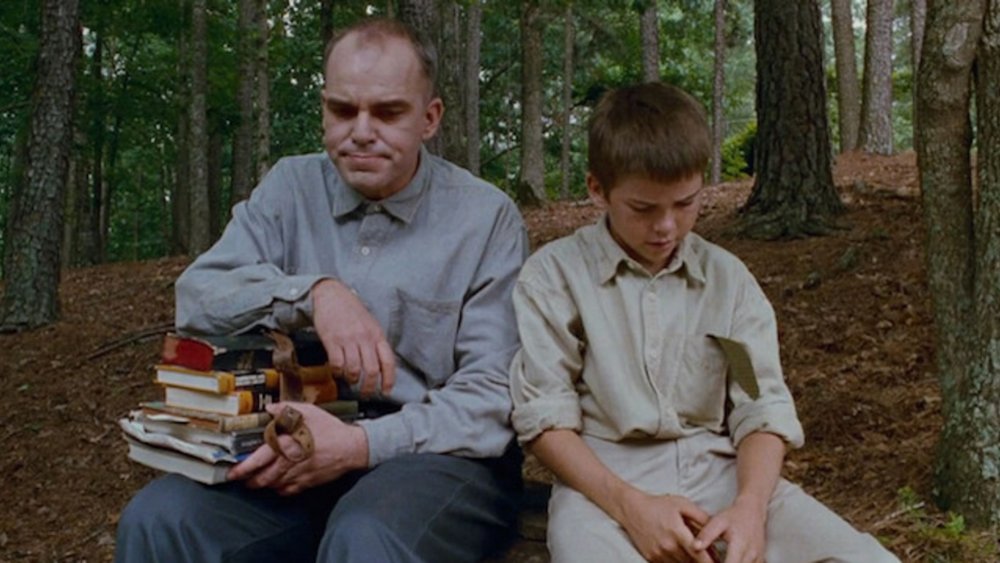 People tend to forget these days, but Billy Bob Thornton actually won an Oscar in 1997 for writing the slow-burning indie drama Sling Blade. He earned a nomination as Best Actor for the film as well, though Geoffrey Rush took home the statue that year. Some folks think he deserved a nod for directing the film too. As such, he emerged in 1996 as a bona-fide triple threat with a bright future in front of the camera and behind.
While a brutal behind-the-scenes battle with Miramax Pictures over his 2000 follow up All the Pretty Horses has largely kept Thornton away from the director's chair of late, if you've seen Sling Blade, you understand why his emergence was initially such an exciting prospect.
Set in a small southern town, the film follows Thornton's Karl Childers, a simple-minded man who spent the bulk of his life in a psychiatric hospital after killing his own mother as a child. Upon release, Karl must make his way in the world, and is aided in that endeavor by a local boy named Frank (Lucas Black). From that setup, Thornton weaves a daring narrative that presents itself initially as a sly slice-of-life dramedy before going dark in ways you need to see to believe. In the mix, Thornton also delivers a charming, emotionally charged character study with heart and wit to burn. One that also happens to feature eye-opening supporting turns from the likes of John Ritter and country crooner Dwight Yoakam.
Cookie's Fortune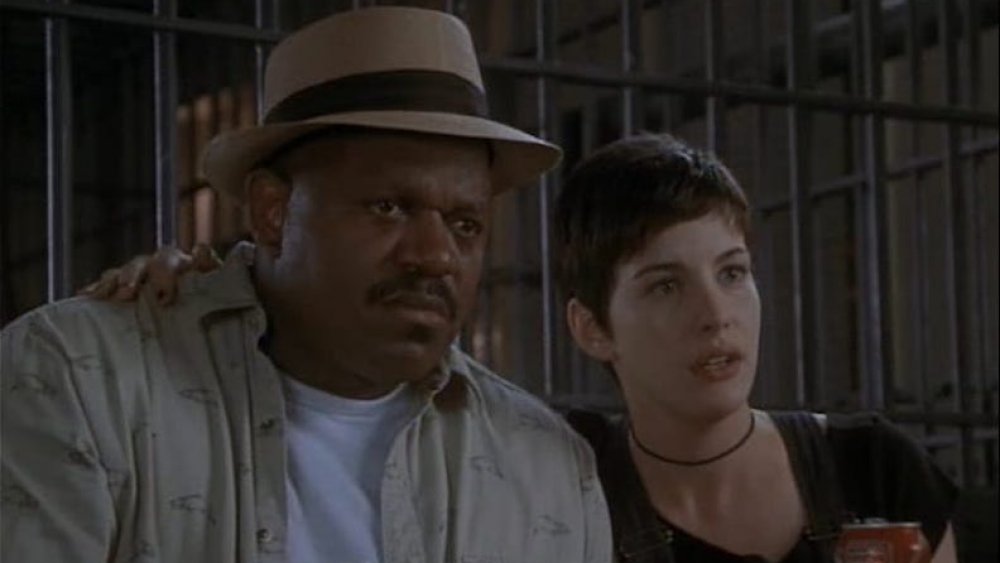 Of the legendary filmmakers that came of age amid the freewheeling '70s Hollywood scene, most folks tend to focus on names like Scorsese, Coppola, Spielberg, or Kubrick. The name Robert Altman usually makes an appearance in the top ten, but the truth is that of the iconic names from that era, none were as prolific, fewer were as frequently brilliant, and none could lay claim to such a singular cinematic style — spotted by overlapping dialogue, naturalistic lighting, and stunning long takes.
Unlike his counterparts, Altman's style didn't play quite as well in the '80s, and was largely ignored by the cinematic world — so much that many Hollywood insiders had written the legendary Altman as all washed up. Luckily, Altman got his second wind when the '90s hit, and delivered some of his best work throughout the decade.
Among the director's lauded '90s offerings (Short Cuts and The Player among them), 1999's Cookie's Fortune is the most frequently overlooked. That's hardly surprising, as Cookie's Fortune is one of the director's least showy films. It also happens to be one of his best. Set over Easter weekend, the film finds a small town thrown into flux with the passing of an elderly matriarch. That's the long and short of the Cookie's Fortune narrative, and all Altman needs to spin a wild, darkly comic confection fueled by a beautifully eccentric cast of characters. Cookie's Fortune will not be to all tastes, but those in search of a wholly unique cinematic experience need look no further.
Philadelphia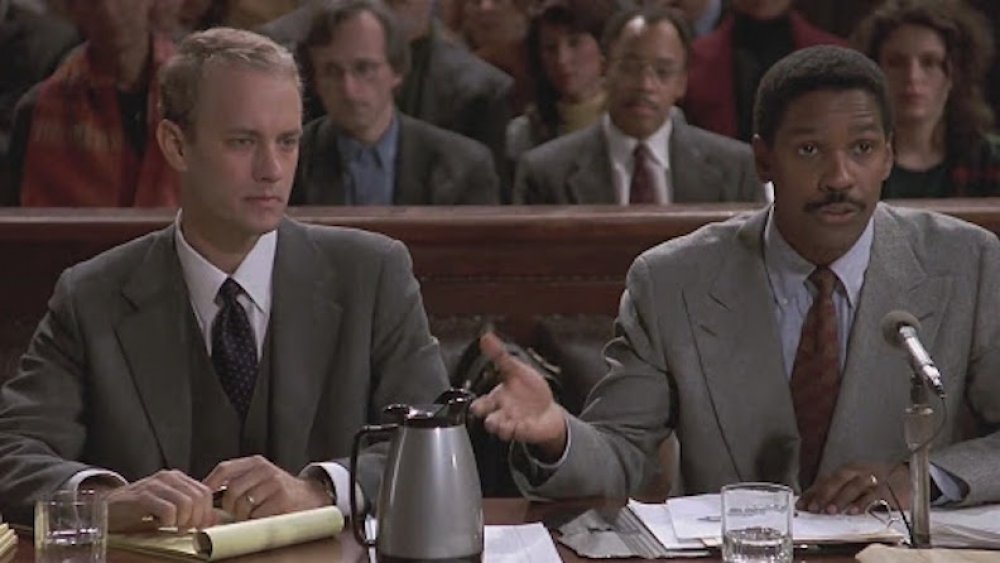 Throughout the '90s, the legal thriller was one of the more popular (and profitable) cinematic genres around. While most of those films played loose with current issues and focused more on the thriller side of things, Jonathan Demme took a decidedly different approach with his 1992 legal drama Philadelphia. The approach was surprisingly simple: put a current issue front and center, and tell a deeply humanizing story that doesn't give audiences any choice but to engage directly with it.
The issue at hand in Philadelphia is, of course, the AIDS epidemic and its tragic impact on the gay community. The story in Philadelphia revolved around a high-powered attorney who, after contacting the HIV virus, is unceremoniously fired by his firm. Determined to fight the good fight even as the disease is killing him, the man hires a small-time attorney to take on his former firm in a wrongful dismissal suit.
Amid that excruciating setup, Demme cast a pair of bona-fide A-listers in Tom Hanks and Denzel Washington, thus ensuring viewers would engage with his tragic take on David vs. Goliath. The duo responded by delivering career-best work, with Hanks earning his first Best Actor statue for what is inarguably one of modern cinema's most powerful screen performances. For his part, Demme (fresh off directing of The Silence of The Lambs) goes full on masterclass in terms of style, meticulously assembling an emotionally absorbing, defiantly topical and in-your-face drama that somehow never feels like it's preaching.
Magnolia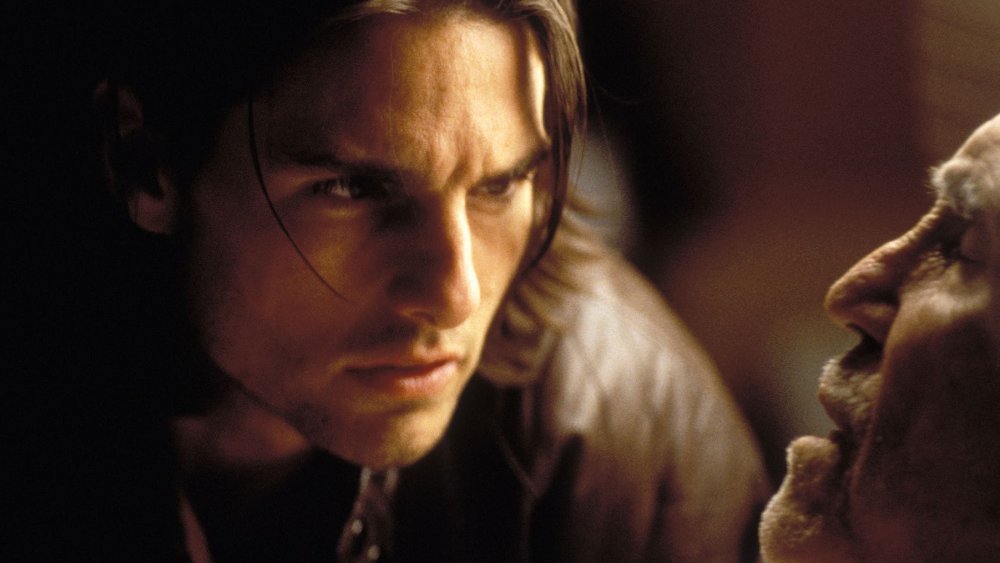 There are those who argue that 1999 may well be the best year cinema has ever seen. When you consider landmark films like Being John Malkovich, The Matrix, Fight Club, The Sixth Sense, Office Space, The Virgin Suicides, Three Kings, and so many more were all released in that same calendar year, it's hard to argue the point. In fact, what moviegoers saw in 1999 was essentially the birth of a generation of filmmakers led by the likes of Spike Jonze, the Wachowskis, Sophia Coppola, and M. Night Shyamalan. Paul Thomas Anderson is also a towering figure in that generation. Some might even say a generational talent, even if his own 1999 masterpiece Magnolia feels too often overlooked among the works of his contemporaries.
Of course, with its sprawling, immersive tale of disparate lives intricately intertwining over a single day in the San Fernando Valley, Magnolia is not quite as easy to digest as some of those other flicks. No, Magnolia seems specifically designed to push a wide array of dramatic buttons, to test the will of all who experience it, and to push those who do into a heightened state of emotional overload. Led by show-stopping turns from Tom Cruise, Julianne Moore, John C. Reilly, and Melora Walters, and a wildly incisive screenplay that teeters on novelistic, Magnolia succeeds across the board in its many dramatic endeavors, with Anderson delivering a film miraculously in tune with both the soul-crushing isolation of the modern world and the all-consuming sort of compassion required to save it.