Movies that totally ripped off Alien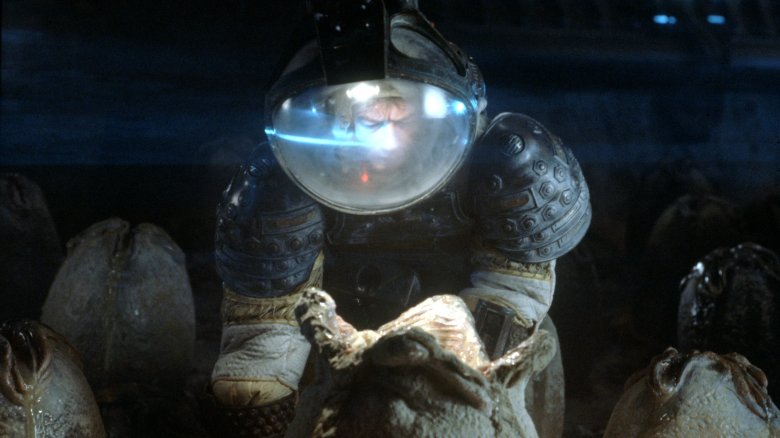 The foundation of the Alien franchise is an obsessive quest to distill the DNA of the "perfect organism," starting with Ridley Scott's 1979 classic Alien. Aboard the Nostromo, scientist and secret android Ash (Ian Holm) risked the lives of Ripley and crew to return a Xenomorph sample to Earth. More recently, in the 2017 prequel Alien: Covenant, synthetic David's quest for perfection inspired him to undertake chilling biological experiments.
Fittingly, filmmakers have mimicked this process by attempting to distill the DNA of Scott's perfect sci-fi horror. Its cinematic building blocks —  claustrophobic production designs, overbearing and conspiratorial corporations, human-extraterrestrial insemination, and alien creatures exploding from the human body — have been duplicated consistently over the decades.
Pablo Picasso (allegedly) said "Good artists copy, great artists steal." By that definition, the films on this list should qualify as great. They've been heavily inspired by Scott's masterpiece and dissected it piece-by-piece to build something new. Some of them copy with subtle artistry, others with obvious nonchalance. But like the scientists aboard Alien: Resurrection's USM Auriga, each of the following films ripped off Alien, one way or another. Spoilers ahead.