Upcoming Liam Neeson Movies You Need To Know About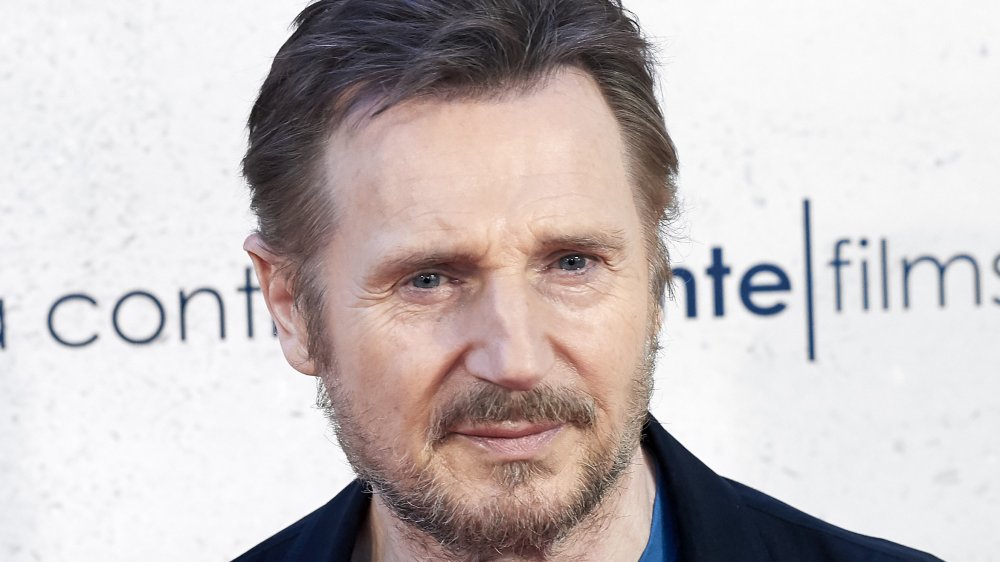 Carlos Alvarez/Getty Images
There was a time when the great Liam Neeson was best known as a well-respected character actor with uncommon range, and a penchant for appearing in harrowing personal dramas. Prior to 2008, it's probable Neeson was most recognized for his heart-wrenching, Oscar-nominated turn as an unexpected ally to the Jewish cause in Steven Spielberg's emotionally arresting WWII drama Schindler's List. On the heels of that film, the actor likely could've spent the rest of his career churning out one prestige drama after the next. He probably could've claimed a handful of little gold statues on the awards season circuit, to boot. 
The beloved actor's career trajectory was forever altered in 2008, however, round about the time his wholly unexpected transformation into a full-blown action star took root via the revenge thriller Taken. Overnight, Neeson went from well-loved star of wrenching dramatic fare (and the occasional rom-com) to a legitimately bankable action hero with one of the most recognizable faces on the planet — and all at the ripe old age of 56. In the years since, the star has leaned head-on into his new status, cranking out an impressive array of big, dumb, endlessly enjoyable action fare (see The A-Team, The Commuter, Cold Pursuit, etc.). He's done so while continuing to appear regularly in critically adored indie fare, as well (see The Grey, Martin Scorsese's Silence, The Coen Brothers' The Ballad of Buster Scruggs, and more). 
It should come as no surprise that Liam Neeson isn't changing things up moving forward, having already booked a handful of projects across the cinematic spectrum that'll keep him kicking, shooting, and stabbing for years to come. Here's a few upcoming Liam Neeson movies you need to know about.
Liam Neeson will try to go straight in Honest Thief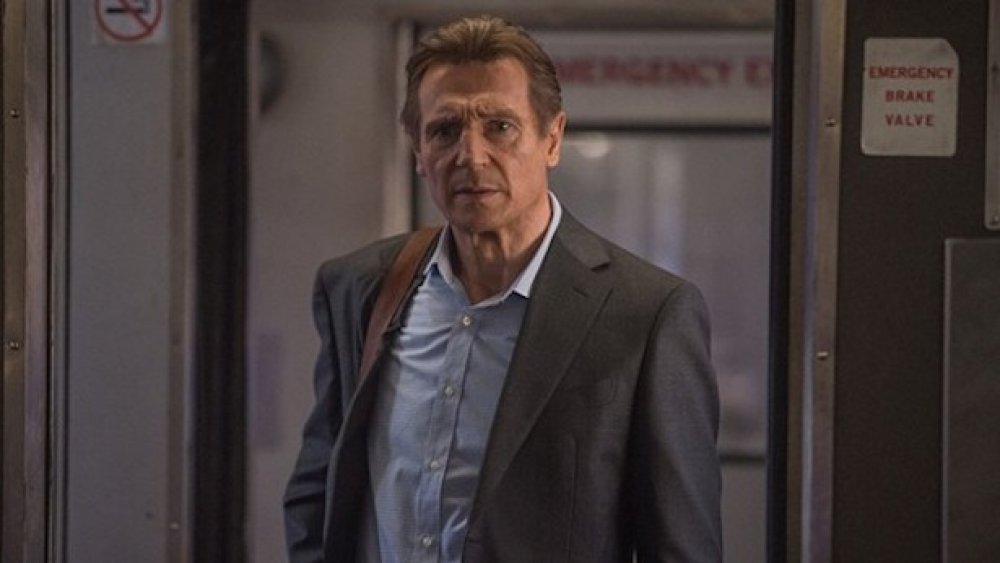 Lionsgate
In case you were worried that Neeson might actually hold to his momentary desire to retire from action movies and slow his roll on the fist-fighting front now that he's in his 60s, you can rest easy knowing the star has officially "unretired," and has a handful of action flicks already in production. The first of those movies is expected to hit theaters in September 2020; it's called Honest Thief, and it will see Neeson portraying an aging bank robber who tries to turn himself over to authorities in an attempt to go straight and live an honest life with the woman he loves. 
Problems arise when the man finds there might be more honor among thieves than there is among Federal agents, who seize the opportunity to press the man's hand to their own advantage. Desperate to clear his name and pay his due, the man is forced to fight back in the name of justice against his law-enforcing oppressors. 
Directed by long-time producer and Ozark co-creator Mark Williams, Honest Thief will also find Neeson sharing the screen with an impressive supporting cast including Kate Walsh, Jeffrey Donovan, Jai Courtney, and Robert Patrick. If you're anxious to see that lot face off onscreen, you'll have your chance when Honest Thief hits theaters later this year. 
Liam Neeson will protect the borderlands in The Marksman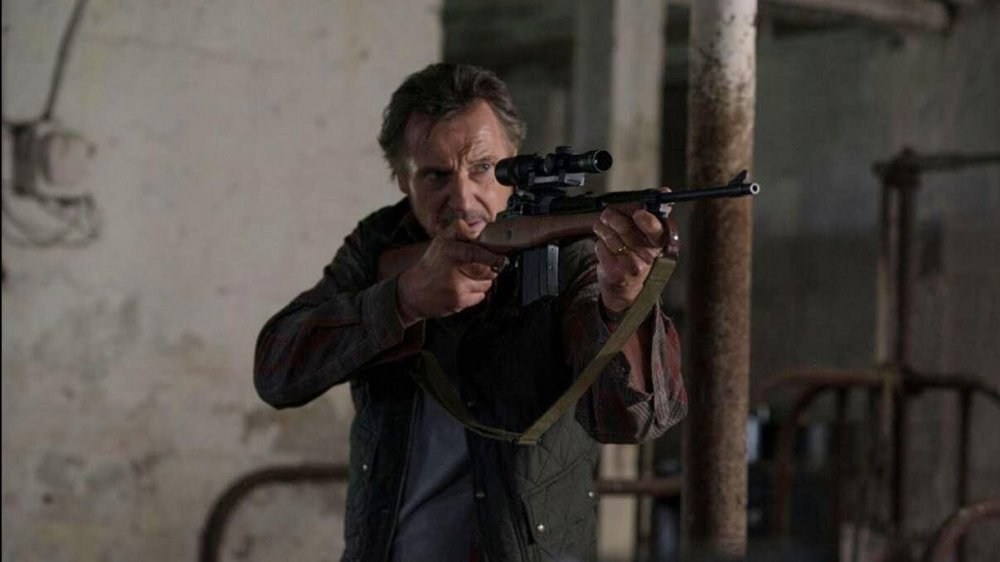 Voltage Pictures
After Neeson is done taking on the Feds in Honest Thief, he'll head south to take on murderous Cartels. He'll do so as a steadfast rancher just this side of the Arizona border — one who offers asylum to a young Mexican boy marked for death by drug lords who have chased him across the border, and straight onto the land of Neeson's rancher. 
Needless to say, our rancher appears to have a penchant for firearms, and a fierce will to protect not only his property, but everything (and everyone) on it. We're willing to bet he's got a heartbreaking background marred by the loss of a child, possibly a spouse, and a military and/or intelligence history to boot (just a wild guess). If not, well, we clearly don't know as much about Neeson's action movies as we think, and we'll happily wait in line to see what shiny new genre tricks the production team behind The Marksman have conjured for the actor's latest action-packed bullet-fest. 
Some surprises may actually be in store from the flick, as The Marksman will be helmed by Robert Lorenz, who's essentially spent the last couple of decades working as Clint Eastwood's personal producer and second unit director. En route, Lorenz has also earned three Academy Award nominations for his work on Mystic River (2003), Letters From Iwo Jima (2006), and American Sniper (2014). Unfortunately, Lorenz's only other directorial credit is 2012's forgettable baseball drama Trouble With The Curve, but we won't hold that against him.  
Liam Neeson will hunt a murderous Colonel in Charlie Johnson in the Flames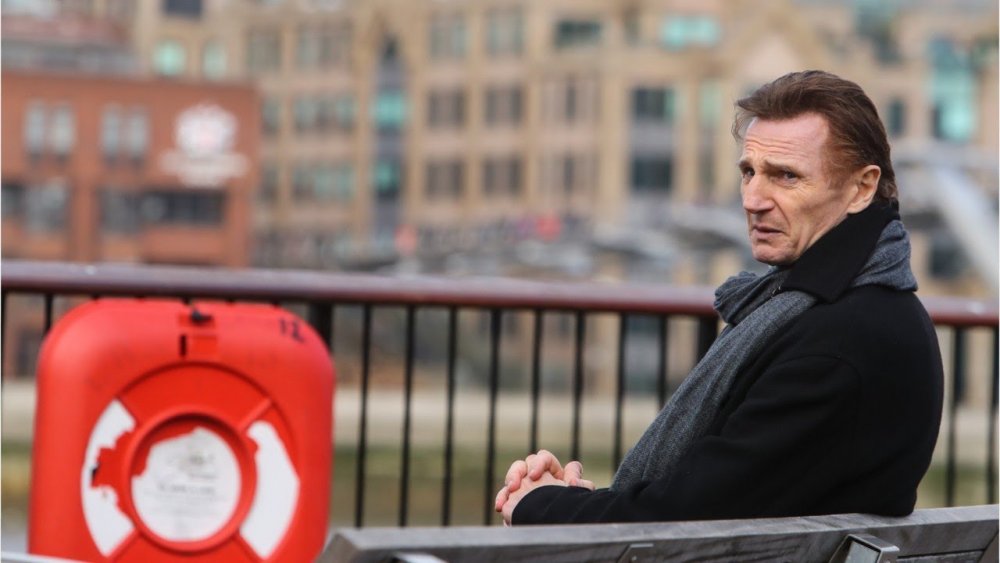 Neeson will follow The Marksman with a trio of popcorn movies that'll see him shilling for laughs (Made In Italy), traversing icy Canadian landscapes in a truck (The Ice Road), and — you guessed it — kick a little more keister as an assassin for hire in Martin Campbell's Memory. Of course, if you're like us, and more keen to see Neeson do some proper character work in a lower key project, he's got you covered there as well.
Though the film is probably a couple of years off (it's currently listed as being in pre-production), Charlie Johnson in the Flames will see Neeson stir up political intrigue as a journalist hunting for answers from a blood-thirsty Colonel after seeing the man commit a horrific war crime. Based on Michael Ignatieff's lauded novel of the same name, Charlie Johnson in the Flames will transpose the action from Kosovo to the African continent, and presumably focus more on the continuous violence and troubles plaguing much of that area.
Just FYI —  those of you who think that this synopsis sounds suspiciously like a pitch-perfect setup for Taken 4 should know that Charlie Johnson in the Flames is very much a political thriller and not an action movie. That means that the only thing Neeson's journalist is looking for on his hunt for the aforementioned Colonel is answers — so don't expect the actor to be kung-fu fighting across the continent in search of bloody vengeance. Still, we also wouldn't be surprised to see the action star throw a punch or two along the way. 
Liam Neeson will do some serious sleuthing in Marlowe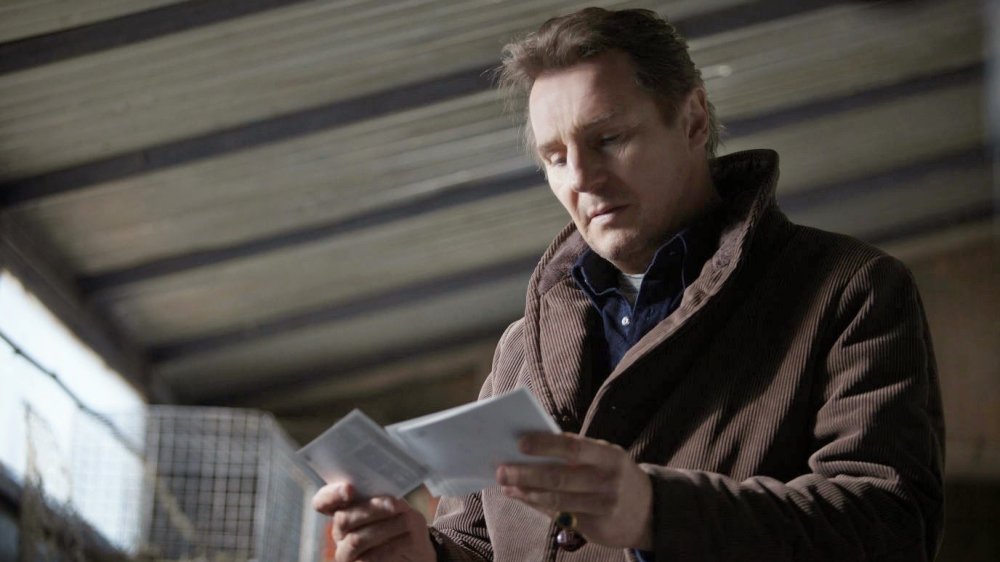 Universal Pictures
Speaking of projects that are still very much in the planning stage, one that should absolutely be on your radar is the upcoming adaptation of Benjamin Black's 2014 novel The Black-Eyed Blonde. If you're unfamiliar with that book, it finds Mr. Black channeling the great Raymond Chandler in service of a fresh slice of California noir featuring none other than Chandler's iconic gumshoe Phillip Marlowe. Yes, that's the same Philip Marlowe made famous by Humphrey Bogart in the classic 1946 film The Big Sleep, and later by Elliott Gould in Robert Altman's largely unsung 1973 masterpiece The Long Goodbye. 
So, just to be clear, when the recently-announced Marlowe arrives in theaters sometime in the next couple of years, it'll feature Neeson portraying the seminal title character in a noirish, 1950s piece of hard-nosed detective fiction — the sort fueled by flirty femme fatales, shadowy figures prowling streets and back alleys, and a few breakneck double-crosses all but guaranteed to lead to tragic demises. Frankly, if that thought doesn't get you amped to see this film as soon as humanly possible, you're going to want to go ahead and recalibrate your cinematic radar, because Marlowe is already shaping up to be one of the best movies of whatever year it's eventually released.
As for what the flick is about, it appears to be a fairly classic noir setup — one that finds the perpetually down-on-his-luck detective taking a job from a beautiful, wealthy young woman in search of her old beau. Matters will most assuredly snowball in increasingly perilous ways from there. Marlowe is sure to find Neeson in top form, conveying all the wit, charm, and bravado you'd expect.