Why We Never Got To See Taken 4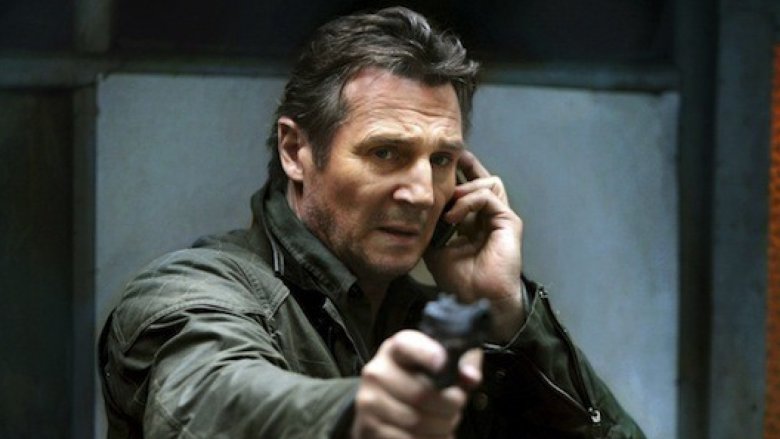 Liam Neeson went from Oscar nominee to action star in 2009 with the first Taken movie by playing Bryan Mills, a former CIA operative with a particular set of skills that enables him to thwart a succession of bad guys threatening his family. The first film's runaway success spawned a pair of sequels and a spinoff TV series, but the Taken trilogy seems stalled out at three chapters on the big screen. Here's why we haven't seen Taken 4—and probably never will.
There isn't a story
Every movie, even a sequel, requires a story, and when a franchise hinges on one person being kidnapped over and over again, there's not much room for the filmmakers to expand. Neeson, recognizing this, doesn't believe there will be a Taken 4.
Speaking on The Late Show with Stephen Colbert in 2016, Neeson said there's no chance of another Taken film happening, at least not at this stage. "There's only so many times your daughter can be taken," he pointed out. At this point, after busting so many skulls in pursuit of his stolen progeny, he joked that his character would have to ask the kidnappers, "'Please can you take my daughter'?"
The first movie centered on Bryan Mills' 17-year-old daughter, Kim, being kidnapped while vacationing in France. The second installment in the series was a direct result of the first movie, with the families of the kidnappers getting their revenge on Mills by kidnapping his wife, Lenore, and attempting to kidnap his daughter again. Since both Kim and Lenny were already taken, the third movie took a different approach, with Bryan trying to clear his name after his wife's murder.
At this point, what else is there to do?
Too many copycat movies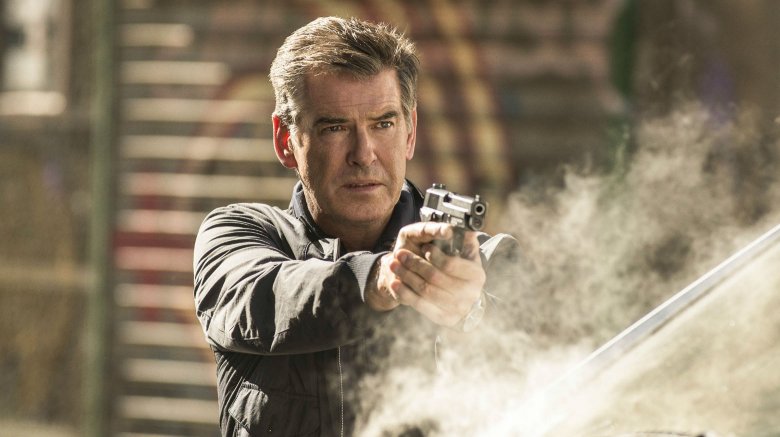 When one studio has a hit on its hands, competitors quickly try to get in on the action. In 2009, Taken proved Liam Neeson could be an action star, and it wasn't long before Hollywood turned to other veteran leading men to churn out movies like The November Man, starring Pierce Brosnan; The Gunman, starring Sean Penn; The Equalizer, starring Denzel Washington; and Lockout, starring Guy Pearce. (Ironically, Taken creator Luc Besson was actually behind the Pearce-starring flick.)
Along with several studios taking a stab at their own would-be action franchises, Neeson continued to appear in Taken-style films. Since his debut as Bryan Mills, he's starred in Non-Stop, A Walk Among the Tombstones, and Run All Night, among others. But after cashing a pile of blockbuster-sized paychecks, it looks like he's trying to get his career back on track—he returned to the arthouse in 2016, playing Father Cristóvão Ferreira in Martin Scorsese's historical drama Silence.
Neeson didn't even want to do Taken 3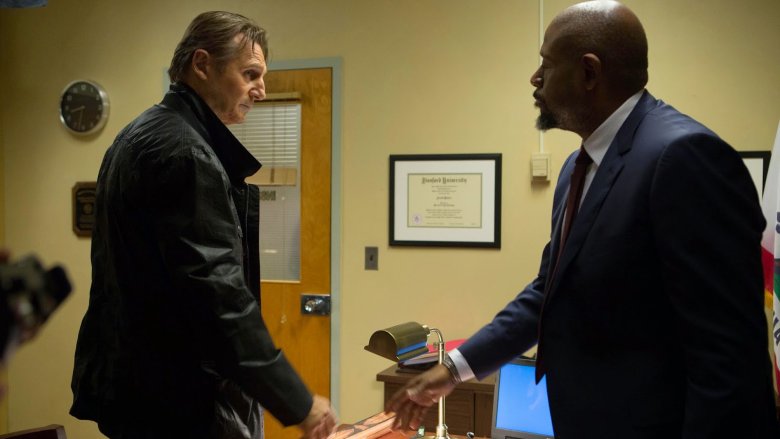 Given how perfectly the first movie wrapped the story, a sequel seemed almost unnecessary. Still, Neeson eventually signed up for the project—but it wasn't enough. Twentieth Century Fox wanted his particular set of skills back for a third movie, and he took some convincing.
"I said the second [installment] wouldn't happen, and I said I wouldn't do a third one if someone got taken," Neeson explained on The Graham Norton Show (via Radio Times) shortly before Taken 3 hit theaters. As he candidly pointed out, having someone be taken again would be "insulting to an audience as well as [to] me." As it turns out, Neeson got what he wanted—no one was taken in Taken 3. Instead, the filmmakers killed off Famke Janssen's Lenny Mills, which served as the impetus for the story.
He wants to retire from action films, too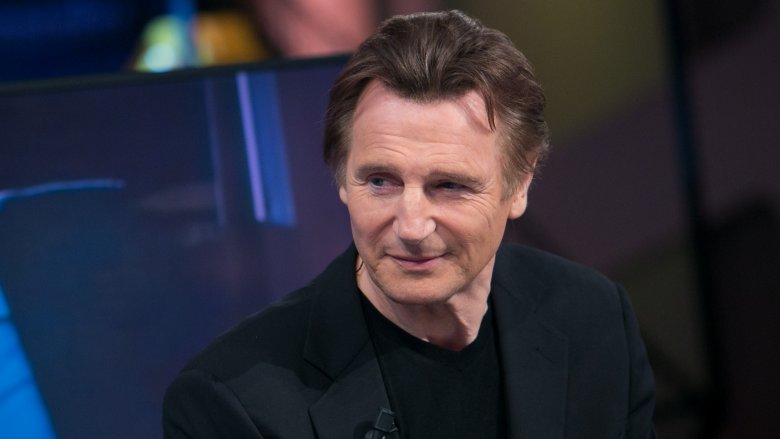 Neeson's prolific career is filled with award-worthy performances, including an Oscar nomination for his outstanding work in Schindler's List. Unfortunately, people are more inclined to remember him for his recent mainstream fare, which may be, at least in part, why he wants to retire from action films. Before Taken 3 arrived in 2015, Neeson told The Guardian that his action movie days were numbered. "Maybe two more years. If God spares me and I'm healthy. But after that, I'll stop [the action], I think."
He added: "I'm in a very, career-wise, great place. The success of certainly the Taken films... Hollywood seems to see me in a different light." He understands that the industry views him as an action star, which is great, but he feels he's done what he can do in the genre. "I get sent quite a few action-oriented scripts, which is great. I'm not knocking it. It's very flattering. But there is a limit, of course."
The movies only got worse, critically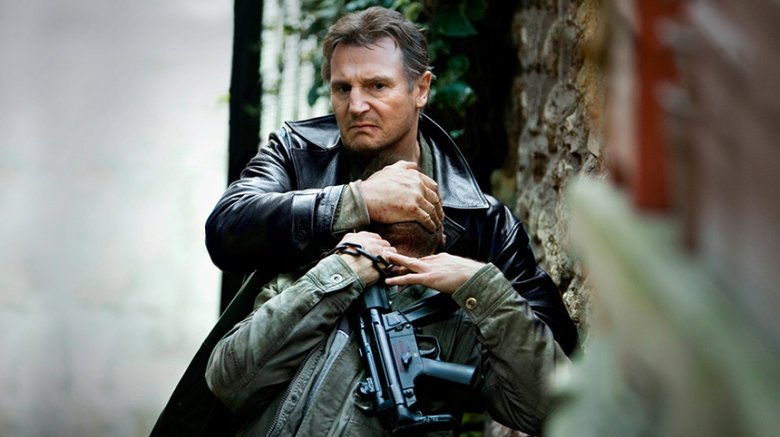 Action movies aren't known for being critical hits. Their achievements tend to lie in, well, their action scenes—their explosions, their firefights, and their sheer brutality. The first Taken earned mediocre reviews, with a 58 percent score on Rotten Tomatoes; critics admitted it was "undeniably fun with slick action," but still "largely a brainless exercise." Faint praise, perhaps, but better than what lay ahead for the franchise.
Lumping Taken 2 with a 21 percent Rotten Tomatoes score, critics deemed it "largely bereft of the kinetic thrills—and surprises—that made the original a hit." It got even worse with Taken 3, which earned a score of 11 percent, with critics saying, "Hampered by toothless PG-13 action sequences, incoherent direction, and a hackneyed plot, Taken 3 serves as a clear signal that it's well past time to retire this franchise." It seems Neeson would agree.
Each movie made less money, too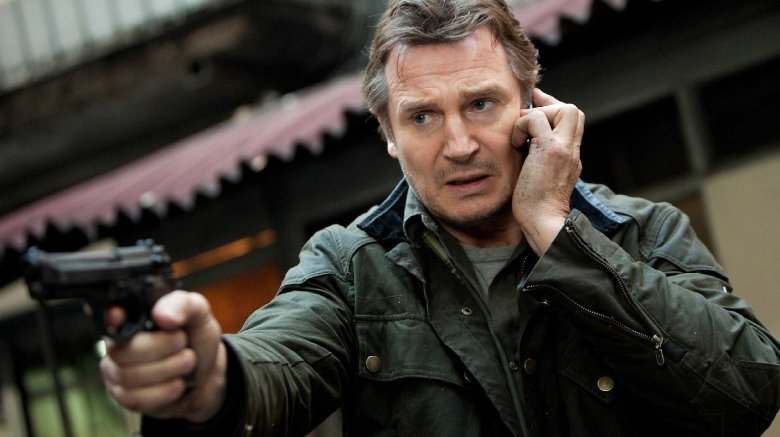 Studios are more than willing to overlook bad reviews if a movie rakes in a hefty sum at the box office. But when audiences tune out, there's a real problem. Taken's first installment pulled in $226.8 million at the worldwide box office, with the vast majority ($145 million) coming from domestic theaters. While the sequel improved overseas, its domestic gross decline nominally. Of its $376.1 million total, Taken 2 grossed only $139 million domestically.
Unfortunately, Taken 3 didn't fare much better. It earned only $89 million of its $326.5 million in North America. Even though the series seems to be doing okay overseas, its domestic take has consistently declined. Seemingly accepting that the idea of a fourth Taken movie seemed out of the question, 20th Century Fox opted for a more favorable option—a prequel TV series.
The TV show hasn't gotten great reviews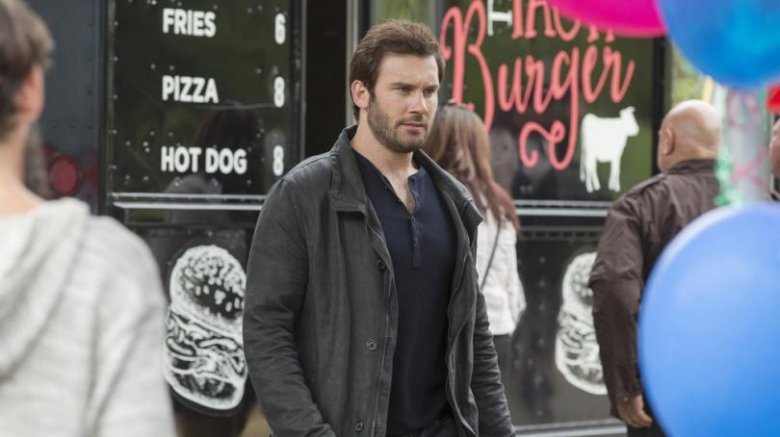 A few months after Taken 3 hit theaters, 20th Century Fox partnered with franchise creator Luc Besson to bring a prequel series to television. Homeland producer Alexander Cary developed the series, which he calls a modern-day origin story. Starring Clive Standen as Bryan Mills, the series premiered February 2017 and finished its 10-episode first season in May, earning renewal shortly after its season finale—although it picked up a new showrunner in the bargain, signaling a creative overhaul in the future. And while the Taken series survived its first round on the ratings bubble, critics weren't especially kind, calling it "pretty ordinary" and "a headache."
Viewers didn't stick around either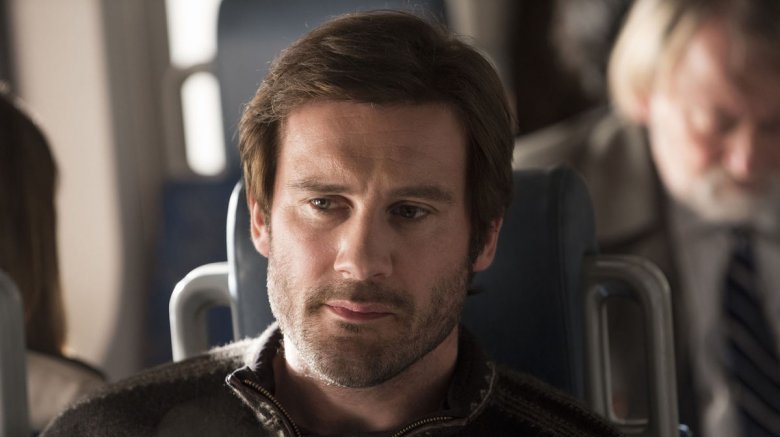 Just like with the movies, as long as the ratings are good, networks can dismiss a lack of decent reviews. Unfortunately, as with the movies, the Taken series suffered from both negative reviews and declining ratings throughout its first season.
The show started off with 7.45 million viewers with its premiere episode, and a 1.6 rating in the highly coveted 18-49-year-old demographic. After only four episodes, viewership dropped by three million and its ratings went down by 0.7. Despite a minor boost in the fifth episode, overall, fewer and fewer people tuned in weekly. The season ended with only 4.4 million viewers and a 0.8 rating in the desired demographic.
It's safe to say that the series wasn't quite the success Fox wanted it to be. It'll get another chance to prove its worth on the airwaves, but regardless of how long it airs, it looks like the TV adaptation will be the last we hear from this franchise...at least until the inevitable reboot.