Green Lantern Corps Is 'Still In The Works,' Writer Confirms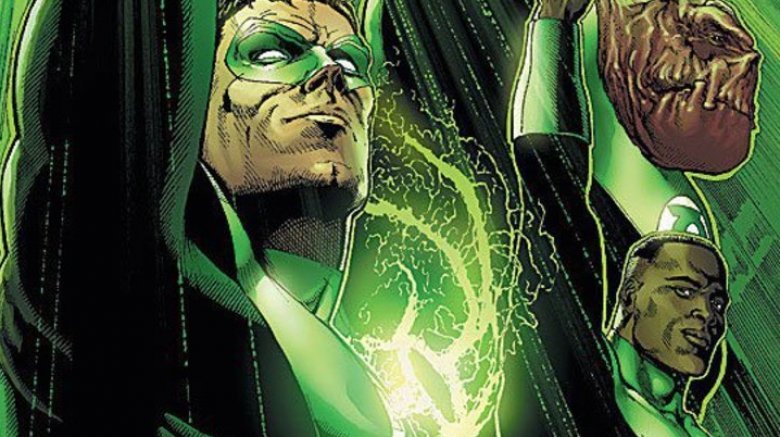 DC Comics
Not even the major DC Extended Universe shake-up can bring Green Lantern Corps down. 
David S. Goyer, the writer behind the long-gestating Green Lantern feature Green Lantern Corps, has confirmed to IGN that the film is still in development–even in the face of Warner Bros. and DC Films' big behind-the-scenes changes, which will see the DCEU get restructured and the executives in power get shifted around a bit. 
During an appearance at the Television Critics Association on Tuesday, Goyer definitively stated that Green Lantern Corps is "still in the works." What's less crystal clear, however, is when an update about the film's production might come about. Goyer admitted that he isn't sure when we'll get our next break in development. "I don't know. Who knows, especially with what's currently going on with the DC universe?" he stated. "There's obviously a whole recalibration happening with that right now."
Last year, Goyer was tapped to pen the screenplay for Green Lantern Corps, teaming up with Contract Killers scribe Justin Rhodes to create the new Green Lantern story, and was later announced as producer of the film alongside Jon Berg. Berg recently stepped away from his role as the head of the DCEU's production division to become a production partner with Roy Lee, producer of The Lego Movie and It. Walter Hamada took Berg's place when he was confirmed as the new president of DC-centric film production. 
At San Diego Comic-Con in July of 2017, Warner Bros. was said to have confirmed DC Comics legends Hal Jordan (the second Green Lantern) and John Stewart (the fourth Green Lantern) for Green Lantern Corps, and set the film for release in 2020, debuting after James Wan's Aquaman in December of this year and David F. Sandberg's Shazam! in April 2019. It's currently a mystery as to who might play the beloved pair, but we know that Ryan Reynolds, who took on the part of the glow-knuckled hero in 2011's Green Lantern, is most likely out of the question, since he's currently tied up portraying the Merc with a Mouth in the Deadpool movie series over at Marvel. 
It's great to know that DC hasn't tossed Green Lantern Corps in the trash, but we're still playing the waiting game to find out where the film will go from here.